The Basics of B2B Sales Collateral You Need to Know
An overview of B2B sales collateral and its role in convincing leads and prospects.
September 20.2018
5 minutes
Sales collateral is used by salespersons to convince their customers with the value of their solutions. The objective of sales collaterals is to provide the target audience with the requisite information to help them evaluate, decide and purchase.
*****************
Nicole Ferris is a sales administrator for an IT Services company who's responsible for enabling 400 reps in her company to sell effectively. After a recent meeting with her reps, she realizes that their prospects/leads are in different stages of the sales funnel and they're struggling to drive context in their sales conversations. Moreover, the sales reps are not able to automate their email cadences to the leads.
As a result, the company is missing out on a lot of potential opportunities.
She meets her high school friend Jean, who works for Intelligent Sales, a company that sells CRM solutions at a corporate event. Nicole tells her predicament to her friend, and Jean immediately knows what Nicole needs.
Once they are back to work, Jean sends Nicole a digital collection of her company's sales material about how a CRM solution can help with lead scoring, create campaigns, schedule cadences, and do a lot more. Jean's collection includes a product video, a classy digital brochure, a case study of how they have helped a similar client and a URL pointing to comparable use cases.

Nicole reviews the digital content that she has in her hands with her executive team, and they seek more information from Jean before they buy the CRM solution. Later, after the CRM gets implemented, Nicole's team reports a 150% jump in conversions in the first month itself!
How did Nicole convince Jean about using a CRM for her team?
She sent digital content, also called as sales collateral to help Nicole take the right decision for her team.
*****************
Let us now look at a real-world example. Ryder, a North America-based fleet management and supply chain company, is well-known for its fleet of rental trucks. The company has 400 shops with 5,000+ technicians on its rolls across the US and Ryder truck drivers can always be assured of the best service.
The company created a video of a remote-controlled Volvo truck being destroyed and reassembled in record time to show how efficient their workers are. Watch the video here.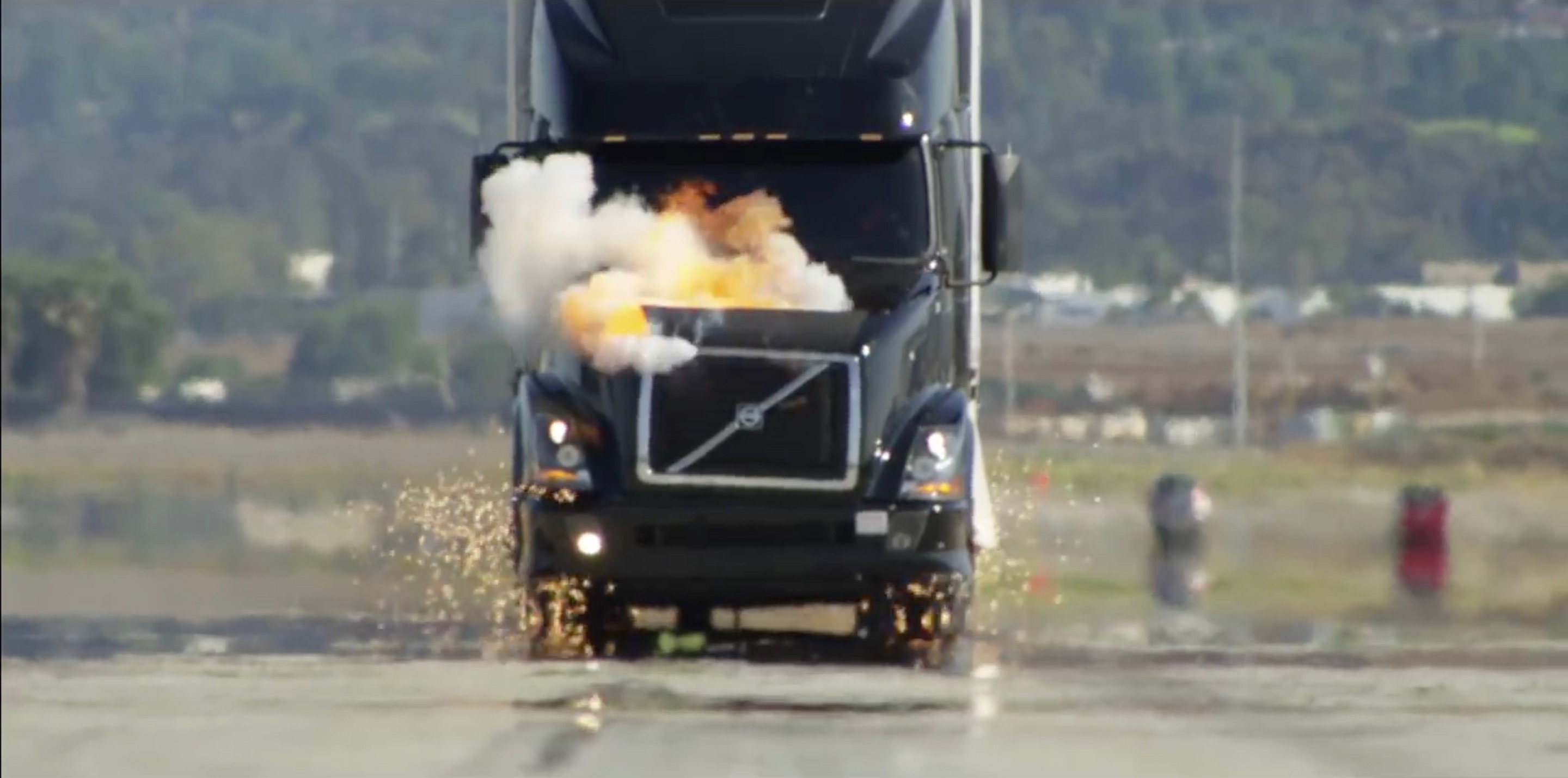 The result? The video garnered more than 449k views on YouTube, besides winning awards for its impact.
How is this video helpful?
Ryder salespersons can use this video as part of sales collateral materials in their presentations to brag about the expertise. Besides obvious bragging rights, hosting it on channels such as YouTube and Vimeo helps in potential clients discovering it and reaching out to them to solve their truck maintenance issues.
What is the B2B Sales Collateral Definition?
Sales collaterals are used by salespersons to convince their customers with the value of their solutions. The objective of sales collaterals is to provide the target with the requisite information to help them decide and simplify the sale process.
The above sales collateral definition tells us that it cannot be used throughout the buyer's journey. In B2B scenarios, sales collaterals are used in the middle of the funnel stages, i.e., the Consideration and Decision stages - when a lead is choosing between the products/services/solutions that she wants to buy.
In the example at the beginning of this blog, it was the collection of sales collateral materials shared by Jean that convinced Nicole to implement a CRM solution.
We will now examine how sales collateral is key for sales teams to convince buyers who might be sitting on the fence to make an informed decision. 
And, while we are at it, let us understand how marketing and sales collateral are different from each other.
The Difference Between Marketing and Sales Collateral
We often get confused between marketing and sales collaterals, although each of them has distinct uses. Here are three differences between sales and marketing collateral: 
In our post titled "What is Marketing Collateral?," we defined it as a collection of media used to educate prospects and customers about how their challenges can be solved (and needs to be met). Marketing collateral delivers actionable value and ensures top-of-the-mind real estate across all stages of the buyer's journey.
1.  Educative Versus Decisive
Note the emphasis on how marketing collateral educates customers about how their challenges can be solved. It is mainly used to gather mindshare of prospects and customers. 
But, sales collateral alerts them more pointedly. It tells them to arrive at a decision, i.e., one that favors the seller. It helps them cut out the noise from numerous sources and seek the one that will solve their problem.
2. Top Of The Funnel Versus Middle/Bottom Stage
Marketing collateral is used at the top of the funnel in the buyer's journey such as Awareness and Interest stages when prospects are trying to gather as much information as possible on their problem. 
On the other hand, sales collaterals are used in the middle stages such as Consideration, Shortlisting and Decision stages of the buyer's journey. They help to compare and decide between different solutions available for them.
3. Forms - Numerous versus Limited
Marketing collateral can take numerous forms such as newsletters, white papers, videos, podcasts, infographics, etc. and distributed widely on platforms such as social media, content distribution websites, and landing pages.
Sales collaterals include a narrow set of materials such as product videos, brochures, customer testimonials etc. that can be personalized for prospects during email campaigns and meetings ensuring a higher conversion rate.
The Different B2B Sales Collateral Examples
Obviously, the next query that comes to mind is what are the B2B Sales Collateral examples? Similar to the nature of marketing collateral, sales collateral can be different according to different industries. We have captured 6 of the most common examples of sales collateral used in B2B scenarios:
1. Product Videos
Salespeople need to demonstrate how their products/solutions work in real-life. One good way of doing that is through an explainer video that shows how their challenges are solved. Explainer videos have a strong visual appeal and can be viewed in offline mode or on social media or video platforms.
Eloqua created a series of videos around a character named 'Modern Mark.' These videos focus primarily on customer pain points such as lack of coordination between sales and marketing, dirty data, disconnected systems. Animation videos such as these resonate well with the target audience as they break down the problem. Salespeople can send these videos or show their prospects this video during presentations or even over emails.
The other video that we liked was Adobe Marketing Cloud's video named 'Click, baby, click' which used humor to good effect. The video funnily portrays how a CEO and his company gets excited to see a sudden spike in orders for their product - encyclopedias. It is later revealed that it was the handiwork of a baby placing orders on a tablet. Such videos are costly to produce, but they get their message across nicely.
2. Brochures
Brochures can be in digital or printed forms that customers can use to learn about a product or compare one solution versus the other. It can include text about a product's features, its dimensions, uses cases, the underlying technology, and sometimes even a brief case study to drive home the point.
Here's a collection of the best brochure templates from Canva that we found quite attractive. Don't fall for the design in them, but make sure they serve the purpose they're created for.
Brochures are mostly used in the Consideration stage or even slightly earlier depending on the industry. For example, in the consumer goods industry such as TVs or ACs, they're used to compare features between products. In B2B scenarios, brochures are used in between the Interest and Consideration stages.
We liked FranklinCovey's corporate brochure for its vivid description, elements that differentiate them, and how they help organizations create high-performing, collaborative culture, led by trust-building leaders. Development of sales collateral such as this could probably take several days or even weeks. However, one such descriptive brochure is enough to give you valuable leads over a period of time.
The other brochure that we preferred was Sapphire Systems' corporate brochure. Not only have they designed a unique viewer for it, but it also lets their salespersons share its URL even if they are out in the field.
3. Customer Testimonials
Customers believe other customers, so there can be no other authentic form of sales collateral other than hearing from them directly. That means your customer experience must be so good that your customers are willing to appear on a video or on your website to vouch for your product.
Customer credentials are mostly used in the Decision stage of the buyer's journey because the buyer has more or less figured out which product works for them and is trying to see what other customers have to say about the product she is about to buy.
Hootsuite's and Zapier's customer testimonials are our favorites for this sales collateral type. Hootsuite has placed the customer testimonial on its pricing page, while Zapier has it on the homepage itself.  The placement of testimonials is a strategic choice that marketing teams need to make to ensure maximum impact.
5. Case Studies
It includes the initial challenge, the solution that was provided and its benefits. During the Consideration stage of the buyer's journey, case studies are highly effective.
Based on our research of sales collaterals, we found Salesforce had built an impressive collection.  Their case studies do not always follow a fixed template but vary according to the industry and the business problem that they've addressed. Here's one of their examples.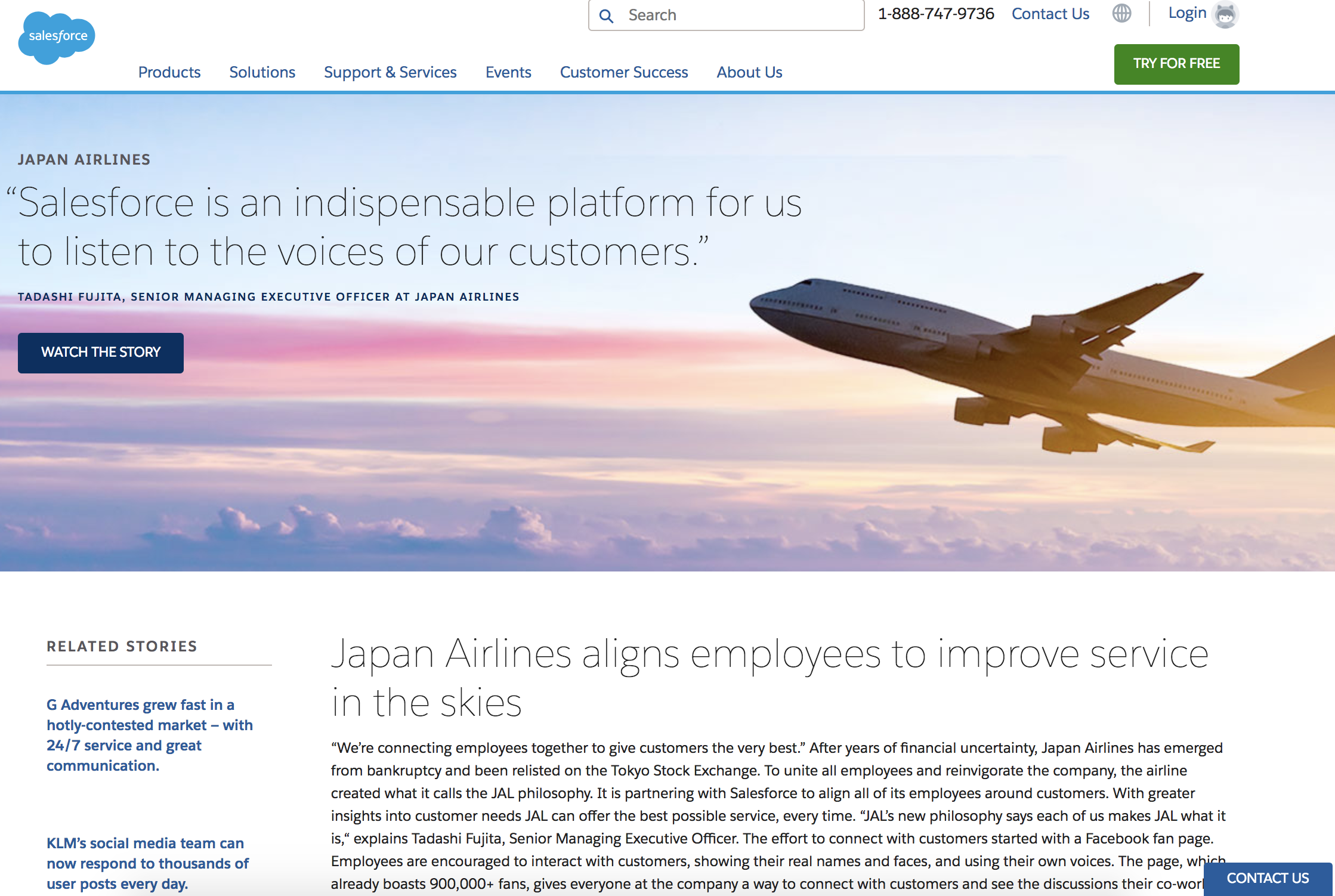 6. Customer Fact Sheets
These documents provide information about the customer that could include the company history, management information, the scale of operations, budgets, and needs, etc.
For example, Equinix Company Fact Sheet shows critical data that a salesperson wants to know before deciding his pitch such as their global data centers, location metrics, their ecosystems, etc.
Customer fact sheets are similar to battle cards and are used by sales teams to study buyer personas during the Consideration stage.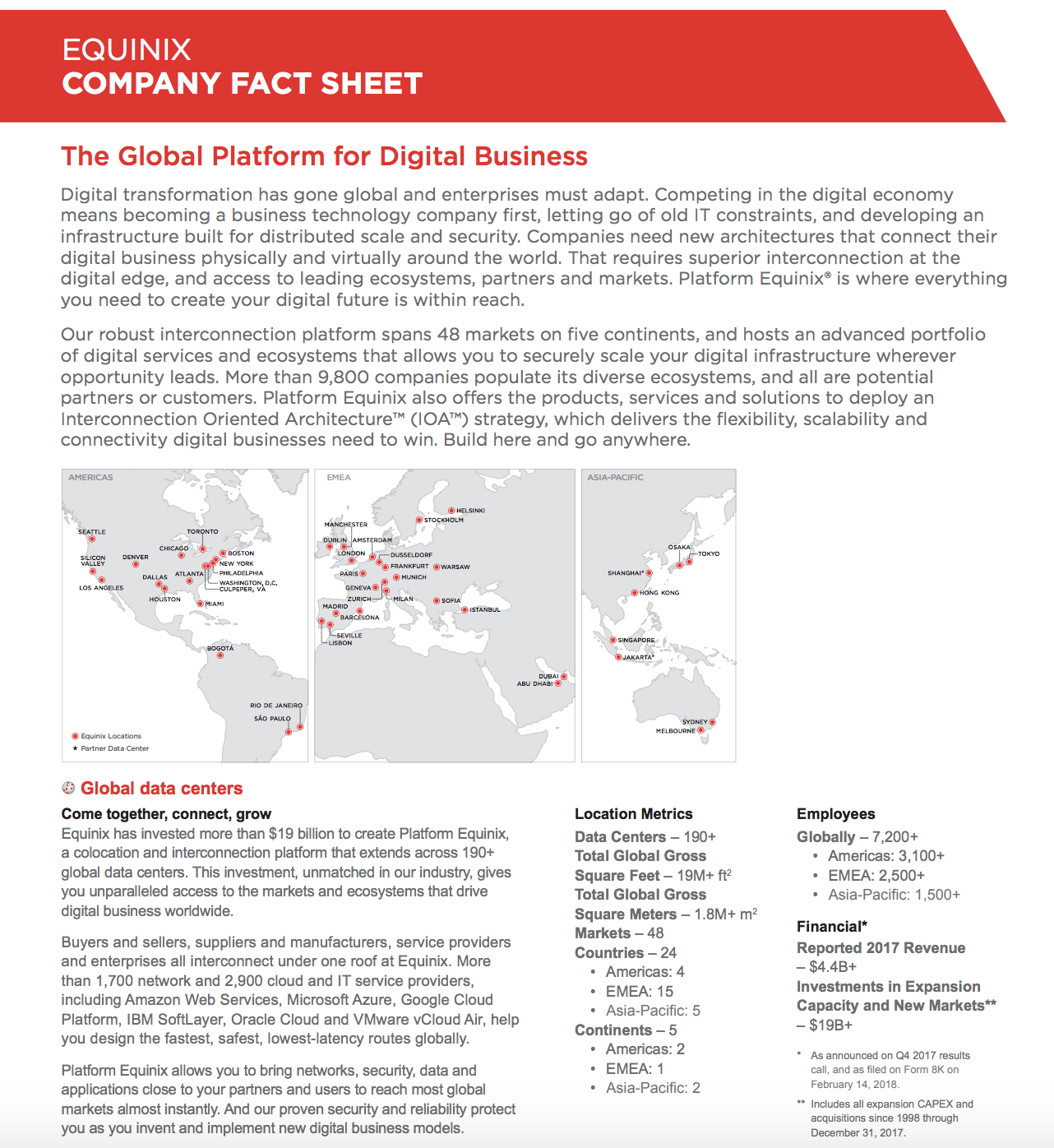 7. Research Reports
Research reports are detailed pieces of content authored by in-house experts or analysts at specialist research firms. Often, they are sponsored by companies to add more credibility to their own story. 
For example, Slack's research report published in collaboration with IDC titled "The Business Value of Slack," enlists the benefits that companies can derive for each of their departments like Sales, Engineering, HR, Marketing and Customer Support by using Slack.
Capgemini has partnered with MIT Digital to create a research report titled "From UX to CX: Rethinking the Digital User Experience as a Collaborative Exchange." It talks about valuable user experience, one where customers extract value and the firm captures profit.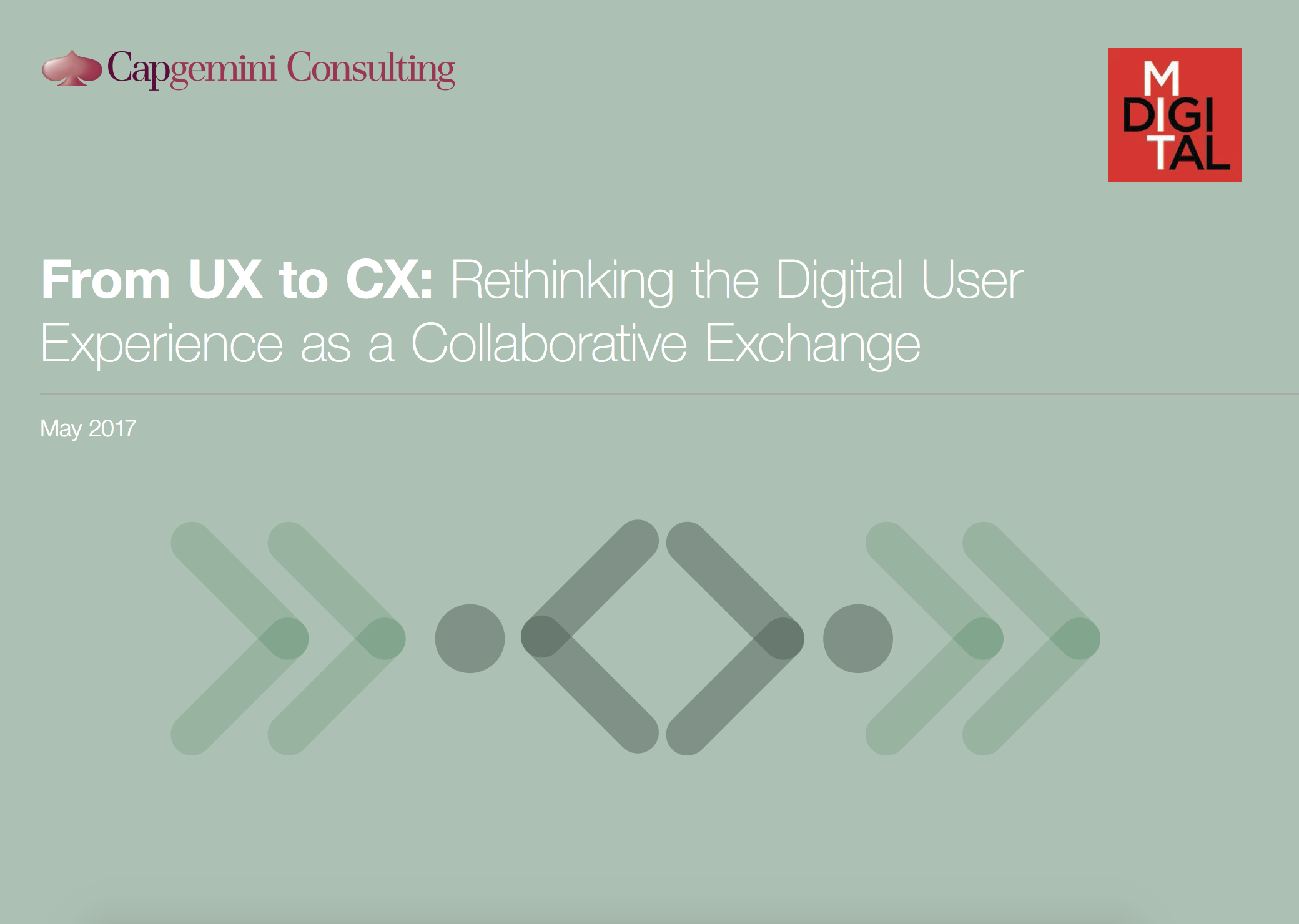 Why do we recommend such long-form sales collaterals?
That is because companies invest a lot of effort in creating such long-form marketing collateral that can also be used by salespeople. Email campaigns based on research reports can be designed to serve as additional armor for the sales teams. When sales teams know that their audience has engaged with it, they could have more meaningful conversations with their clients.
8. Data Sheets / Technical Sheets / Comparison Sheets
Despite salespeople not being technical wizards, they often get queried about the technologies embedded in their products. Hence, having data sheets or technical sheets at hand during client conversations will prove useful. Comparison sheets are elaborate sales collaterals that help a buyer compare between different products and decide on the best option.
B2B Sales Collateral Management Best Practices
In this section, we will look at sales collateral management best practices that an organization must adopt for its sales teams to succeed:
1. Start With the End in Mind
No matter what collateral sales teams use for their conversations/interactions with clients, it must be relevant and contextual. Ask yourself these questions: 
Know what is your ultimate objective for designing sales collateral.
How do you measure the success of sales collaterals?
How will sales teams use sales collaterals?
How will they deliver them to customers - digital or physical?
Where are your salespeople meeting their customers - during events or at their office?
2. Identify Your Buyer Personas
Before you begin the process of designing sales collateral, learn who your buyers are. Remember, there is no one-size-fits-all. If you are creating sales collateral for Ph.D.s at Yale, are you going to throw in some big words? If you are designing for millennials, you might even use words like YOLO. Or, is your target audience 60-70-year-olds who need reading glasses? In which case, your case studies and brochures cannot be in 8 pt. font.
3. Do Your Competitive Research
What are your competitors up to? What are the types of sales collateral that their teams are using? What is the sales collateral that is working best in your industry?
If you are creating a comparison data sheet you cannot have incorrect data in it that might mislead buyers. Out-of-date information could hurt your reputation and that is why you need to stay on top of your competition and keep your sales collateral updated. Set aside time and resources for research because that will help create collateral that is contextual, timely and appropriate. Read our post on competitive intelligence templates to get started on it.
4. A Common Collaborative Platform
Today, people need access to the right collateral just when they're about to meet with a prospect.
Sales teams are under constant pressure and scrutiny and do not have the time or the inclination to convey their feedback to the marketing team. That is why you need a robust platform that unites people across your organization – management, marketing teams, communication groups, sales staff, product engineering teams, etc.
This platform must be able to publish (or distribute) collateral, curate them for its originality and intended milieu, integrate with other software that teams use daily, provide deep analytics on collateral usage, and give a wholesome experience to prospects.
Investing in a collaborative platform will reap rewards down the lane in the form of improved visibility of sales collateral, shorter sales cycles, easier communication between teams. More importantly, you will know the true ROI of creating sales collateral.
5. Personalize Your Sales Collateral
Aren't you amazed when you walk into a restaurant and you are served your favorite dish without even ordering for it? Aren't you elated when you get an extra helping of dessert as a compliment for being a regular customer? That is how your prospects feel when you personalize your sales collateral for them.
Today, in the age of automation, you can shoot off a thousand emails without knowing if people are interested in what we are sharing. When you go that extra mile to delight one customer, there will be many more who will line up outside your door.
Make Content That Is Bingeable And Not Boring
6. Sales Collateral Audit
Every brand must be preserved and nourished. If you've changed your branding theme, you cannot have sales teams go to market with stale sales collateral as that will only confuse customers.
Similarly, you don't want your sales teams to talk to their prospects with customer credentials of folks who have already left their organizations. Auditing the sales collateral from time to time will help your teams be consistent in their outreach.
For a large organization, auditing might be an arduous and lengthy process. But, it is still worth the effort because that way you know which sales collaterals need to be updated, which ones need to be retired, etc.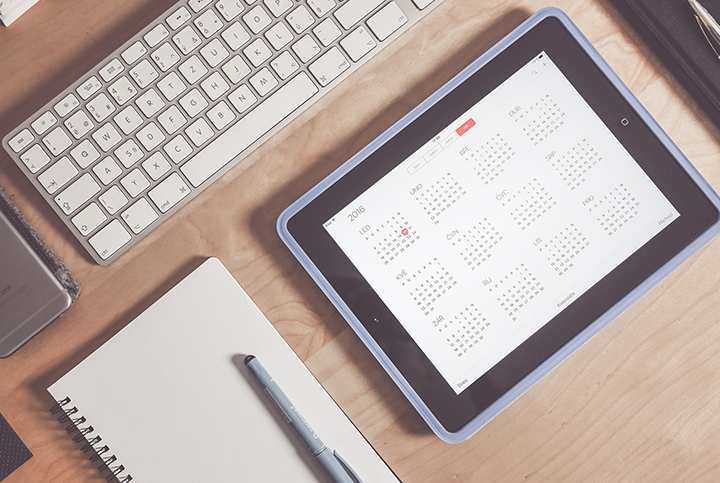 7. Get Your Publishing Calendar Out
Inform your teams on the sales collateral that are ready to be published to enable them to plan their campaigns accordingly. Publishing the calendar enables you to take up only what is achievable in limited time and helps build trust and credibility amongst the team.
8. Security Matters
Client-specific critical data cannot be made accessible to everybody in your company. Restricting access to people who require it can help avoid needless risk.
Protecting client data is imperative in today's environment. If you have a company policy on sales collateral security matters, then ensure everyone abides by it lest it becomes a cause for embarrassment later.
9. Repurpose Your Assets
There are many ways of using sales collaterals. If you have been able to get a customer to speak for you on a video, you can use it in an email campaign or even on a customized landing page for your customers. If you have designed a case study, you can reuse the same template for a different client instead of doing it all over again.
A sales collateral management platform lets you achieve all that you wanted to with sales collaterals. It becomes a backbone of your collateral development, curation, distribution, and analytical process.
Coming Up with B2b Sales Collateral Ideas
One of the biggest challenges for content marketers is to come up with B2B sales collateral ideas. But, don't get deterred from making the best sales collateral that your teams can put to good use. Here are 5 sales collateral ideas that you can immediately use.
1. Communicate with Sales Teams
Your sales reps are slugging it out with the competition and selling your product day in and day out. Their feedback is crucial in creating contextual sales collateral for enabling buyers to make decisions.
Keep the door open to talk to your sales teams as often as you can. Even informal chats with them at coffee counters will help you understand the ground reality. Instead of a top-down approach where you push sales collateral to your teams, try a bottom-up approach where you get feedback and start working towards delivering it.
2. Look Between the Numbers
How do you decide which sales collateral must get a higher priority over others? How do you know if a particular sales collateral is attracting a lot of attention? The answer lies in analytics.
We discussed earlier the need for a collaborative sales collateral management platform. This platform should give you key numbers and insights for you to create more of the sales material that is working. Here are a few metrics that you can measure:
The number of views/downloads for the sales collateral.
How are salespeople accessing it?
How are they using it to get buyer attention?
How are they discovering content?
Answers to these questions will tell you the themes for your sales collateral.
3. Events and Conferences
Events and conferences are happy hunting grounds for buyers looking to solve their business challenges. Identify the best events in your industry to learn what your customers are looking for and use that feedback to design meaningful sales collateral.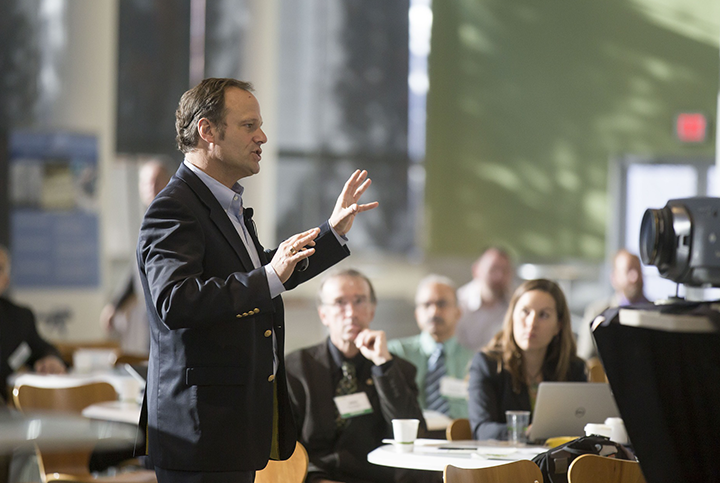 4. Look at Competition
Once in a while, it helps to look over the fence to see how your competitors are creating sales collateral. Try and see what methods they are using to woo their customers. Visit their website's resources section to learn the sales collateral that has been designed for customers.
5. Narrate the Best Stories
Nobody wants to know how good your product is. Instead, customers love to hear stories about how your product has helped real-world business challenges. Assuming there are no legal hassles in getting their word out to their market, get your customers to speak for you.
Think of simple ways of engaging them. It could even be a review on a platform such as G2 Crowd where a lot of buyers come to evaluate their software purchases.
Conclusion
If you want to make sales reps and customers fans of your sales collateral, you need to provide what will make them successful. They want you to be empathetic to their needs.
Creating and distributing sales collaterals doesn't have to be hard if you have the right technology and a process in place. 
If you are trying to decipher how to create the best sales collateral, ask yourself these 5 questions.
What keeps your sales force (and customers) awake at 1 am?
What outcomes do sales reps look to achieve from each meeting?
What is unique in your product that no other alternative can offer?
What are the three things you want your prospects to remember after a meeting with a sales rep?
Why should leads/prospects care to read/view what sales reps share?
We hope this post will spur you on to create the best sales collaterals for your business. Do let us know your thoughts by emailing us at Karthik@Paperflite.com.