Paperflite - Freshsales Integration.
Seamlessly integrate with your favorite CRM
Take the Guesswork Out of Sales

We know it's about driving more sales with your content. The Paperflite-Freshsales combination lets you get real time insights about your sales pipeline. Deliver all content artifacts to your Freshsales CRM contacts in every stage of their journey with you. Discover what piece of content your leads are more interested in.
Know which of your prospects will close faster
Some prospects are more ready to close than others. The problem though is to know which ones. Paperflite tracks your prospect's engagement to give you deep insights into their buying behavior, what they like the most about your proposal and more. It goes beyond just the basic email tracks and click- throughs, all this right under the opportunity in your freshsales CRM without you having to enter a single data point.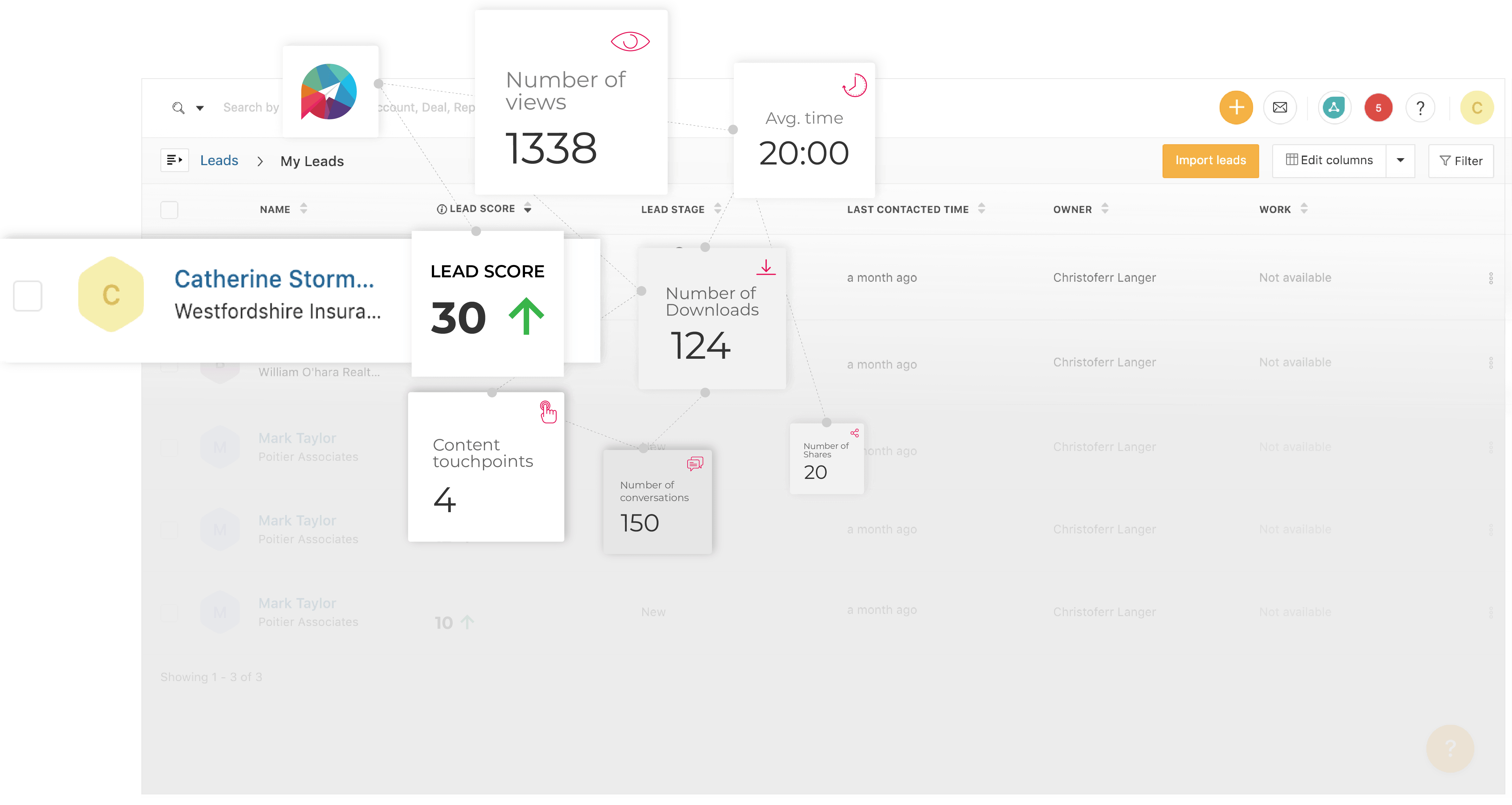 Use the Power of Personalization to Clear the Clutter
Creating personalized experiences can be time consuming. But not anymore. Create personalized storyboards for your prospects in Paperflite, drag-and-drop content pieces into Freshsales and watch your conversion rates zoom. Running personalized sales campaigns at scale was never so easy! Stay personalized. Stay relevant.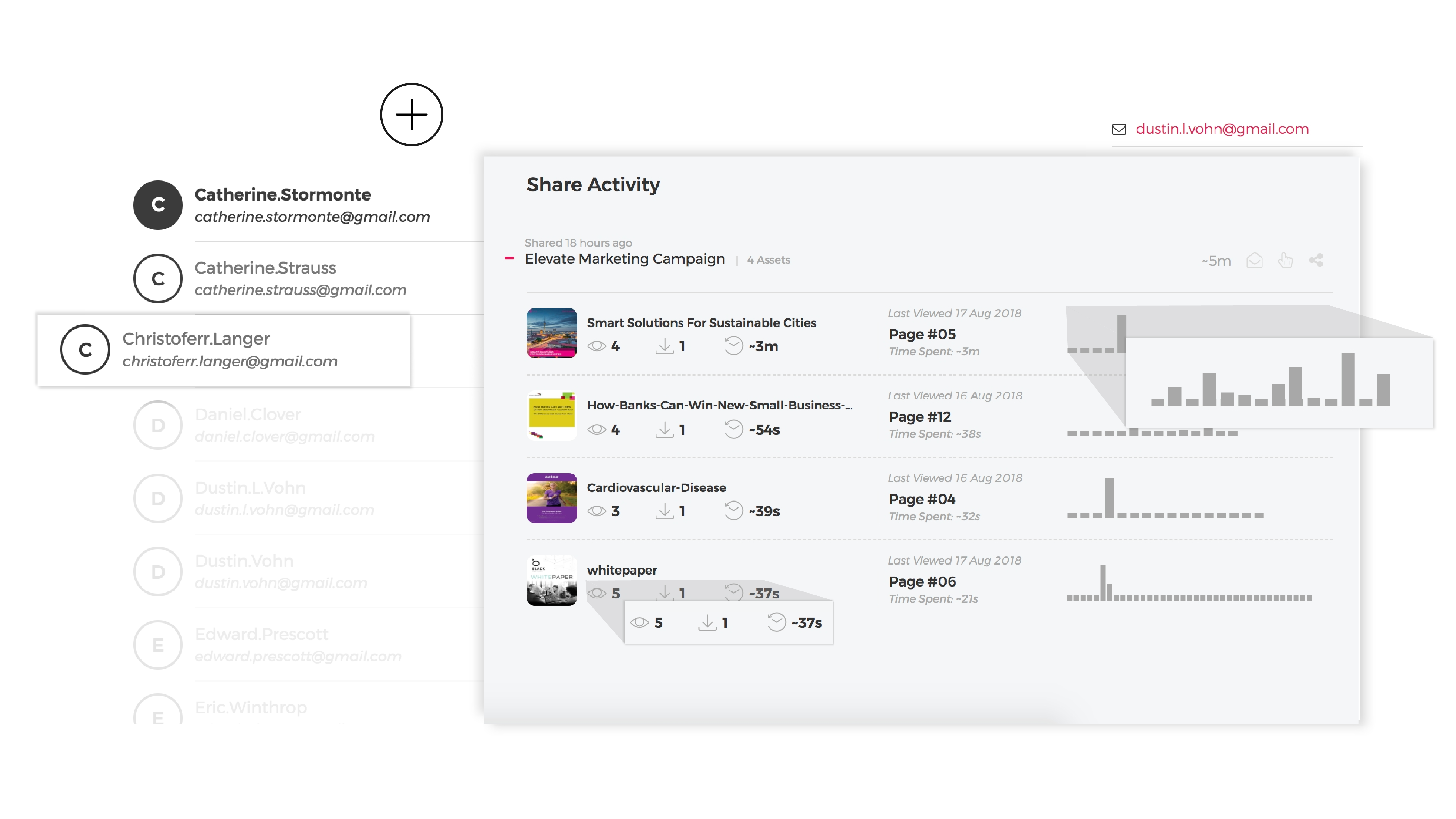 Orchestrate Campaigns Efficiently
Freshsales is power-packed with awesome features such as 360-degree customer view, Sales-first inbox and Team inbox. Take full control of those features by using templates to deliver content effectively, track who has viewed or re-shared your content. Whether it's an invitation to a webinar, an onboarding email, feature updates – orchestrate all your campaigns in a single, unified platform and get instant results.