Paperflite - Klenty Integration.
Generate 3X More Qualified Leads
Move the lead pipeline faster

The Paperflite-Klenty integration accelerates your sales prospecting and drives more qualified leads to your SDRs.
Optimize your sales outreach
Your sales reps can now see which content drives more engagement with your lead lists. Not just open rates and click rates, get actionable insights on which prospects are more likely to close and who you need to nurture for a bit longer.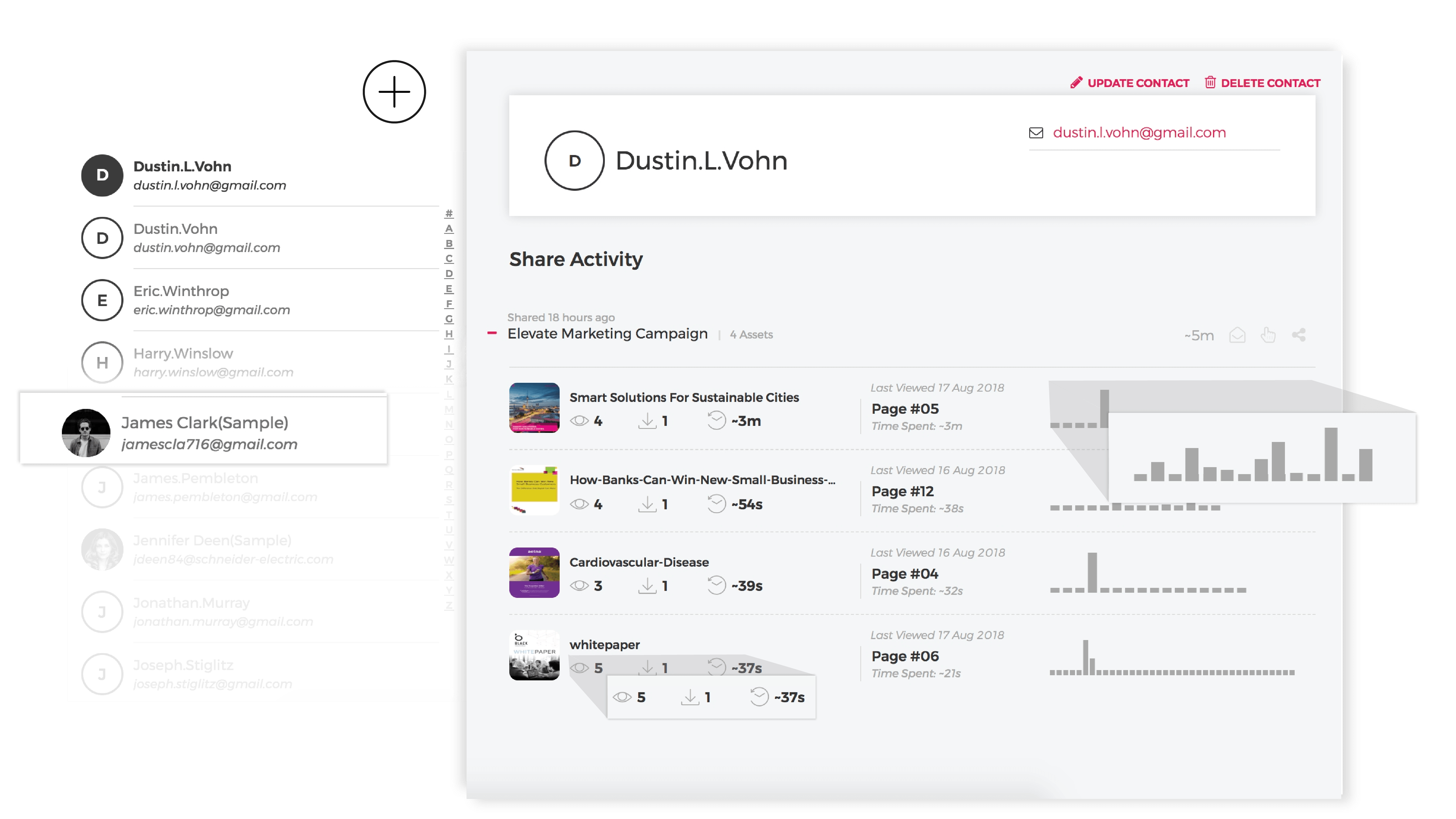 Bring Your Leads, Cadences and Journey Under One Roof
Everyone loves a personalized touch. Now create personalized content story boards and attach to your email cadences or journey in just a click, all within Klenty. No more silos for hosting content and sending email cadences. Schedule cadences using Klenty's off-the-rack email templates and instantly track how your prospects engage with it, who they share your content internally and what excites them to decide on the next best follow up.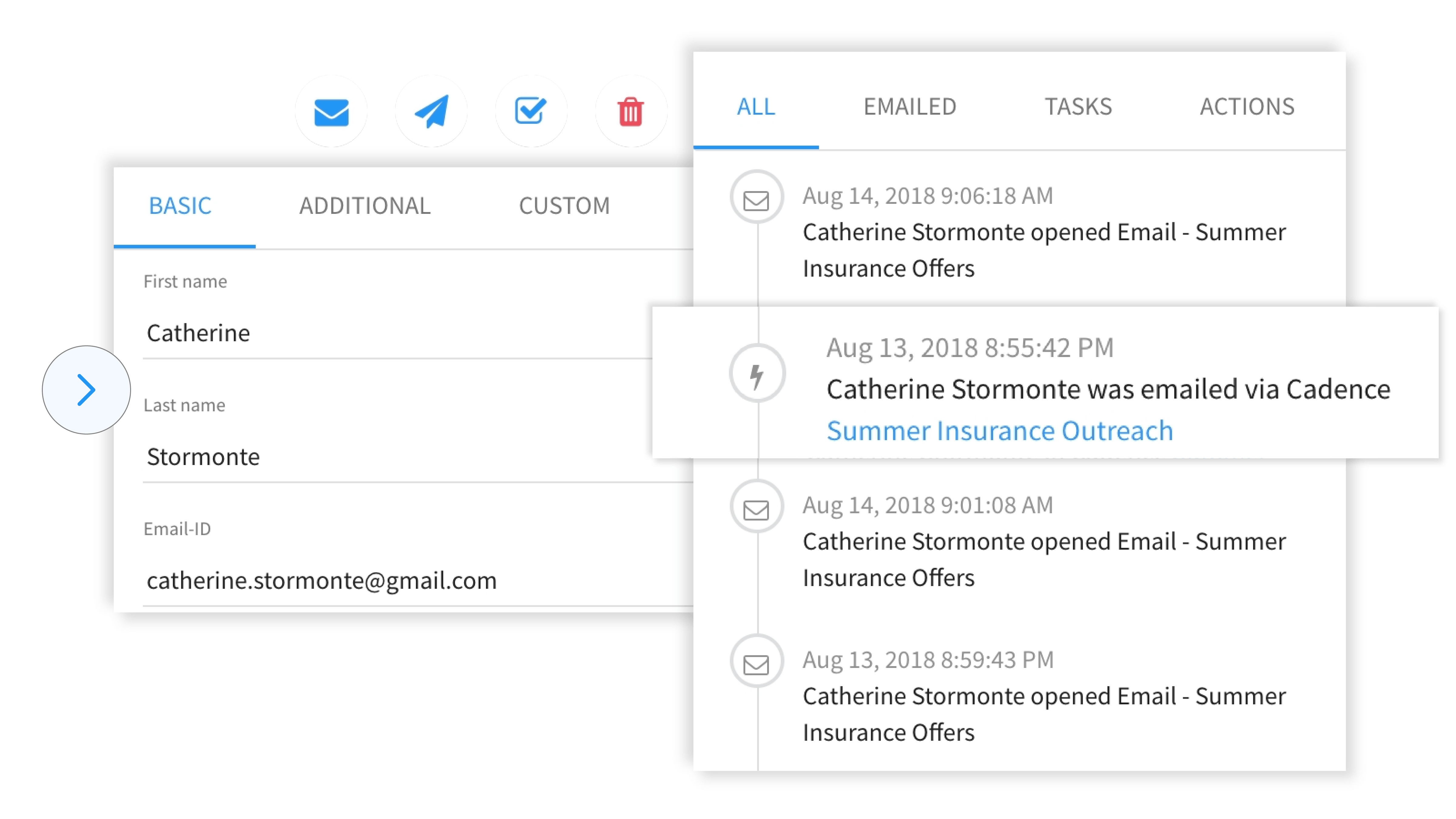 Deliver experiences to every customer on a 1:1 scale
Every time your customers engage with your content, it is an opportunity to let them experience your brand. By connecting Klenty's sales automation engine with Paperflite, you not only get powerful prospect engagement analytics, but also create a stunningly visual content experience on a 1:1 scale.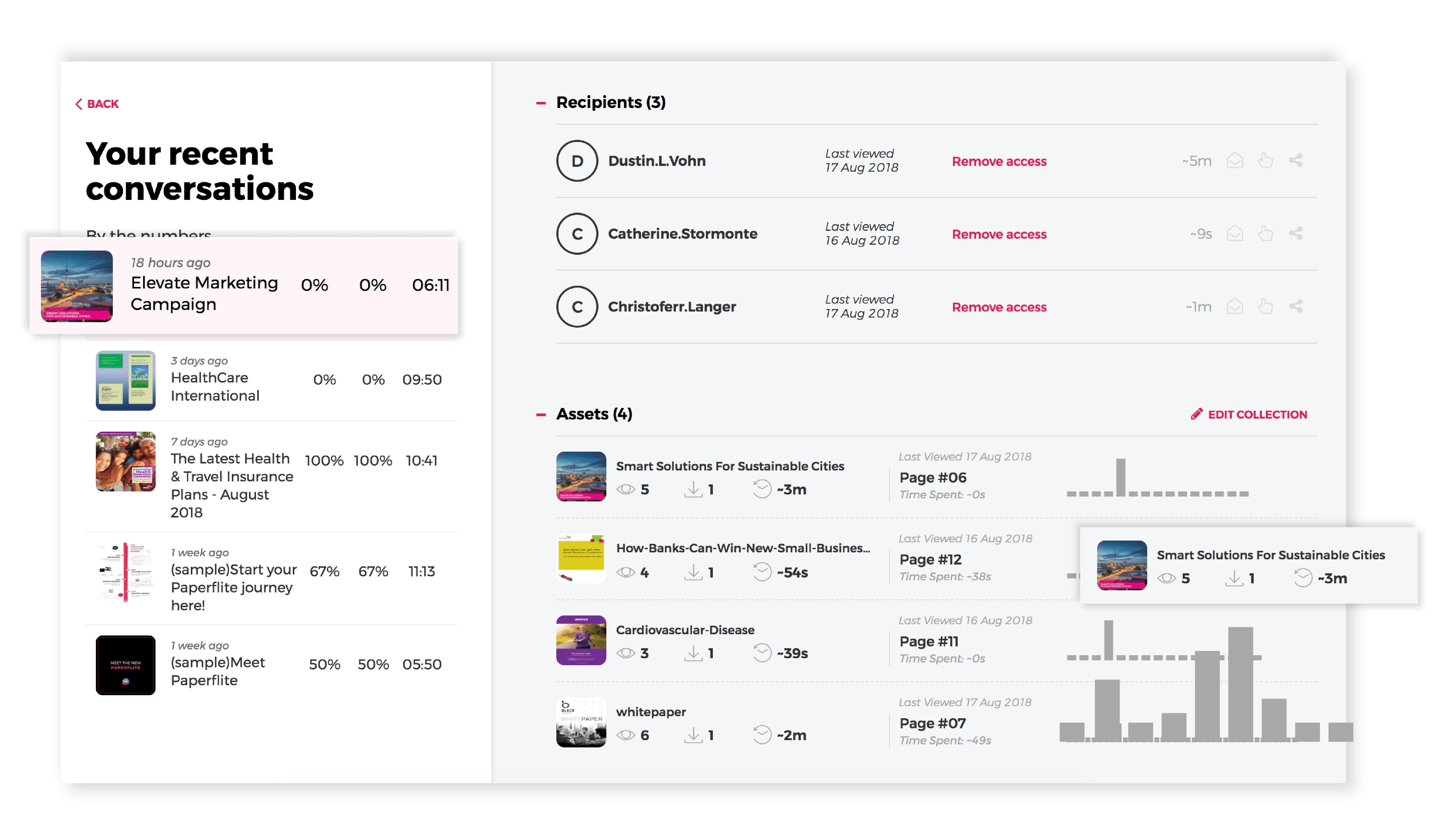 Kill Email Fatigue
Sending too many mails to your customers can disengage them from you. Reduce email fatigue by delivering the right content at the right time with personalized mails. That's why we integrated with Klenty so you can schedule your mails with meaningful content and generate more qualified leads.