PAPERFLITE - HUBSPOT INTEGRATION.
SUPERCHARGE YOUR SALES AND MARKETING
Fast-track Your Lead to Revenue Cycle

The Paperflite-HubSpot integration lets you fast-track your complete lead management process. Send brochures, eBooks, videos, case studies and more to your HubSpot contacts no matter where they are in the buyer's journey. Analyze all the intelligence you need to create engaging content – view your content performance, shares and downloads.
Keep Your Contacts Always in Sync
Sync all your HubSpot leads and prospects with Paperflite within minutes. With the HubSpot integration, your sales reps can see everything they need to know about their contacts without leaving Paperflite. Sweet – isn't it?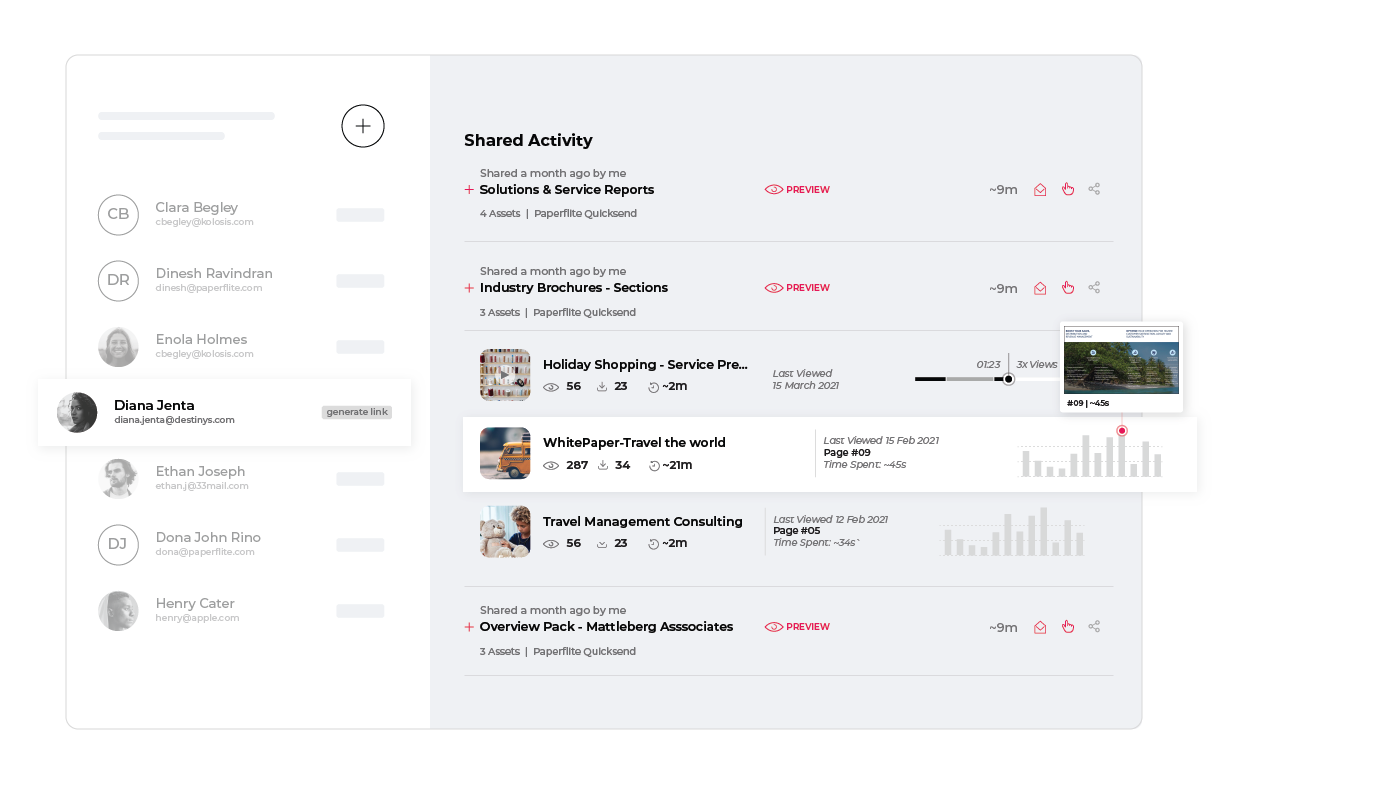 Nurture Your Leads with Personalized Mails
Paperflite's integration with HubSpot lets you send personalized emails to your leads in HubSpot, all laden with contextual content housed in Paperflite. Communicate with your leads one-to-one and know exactly what content suits them. No more heavy-lifting.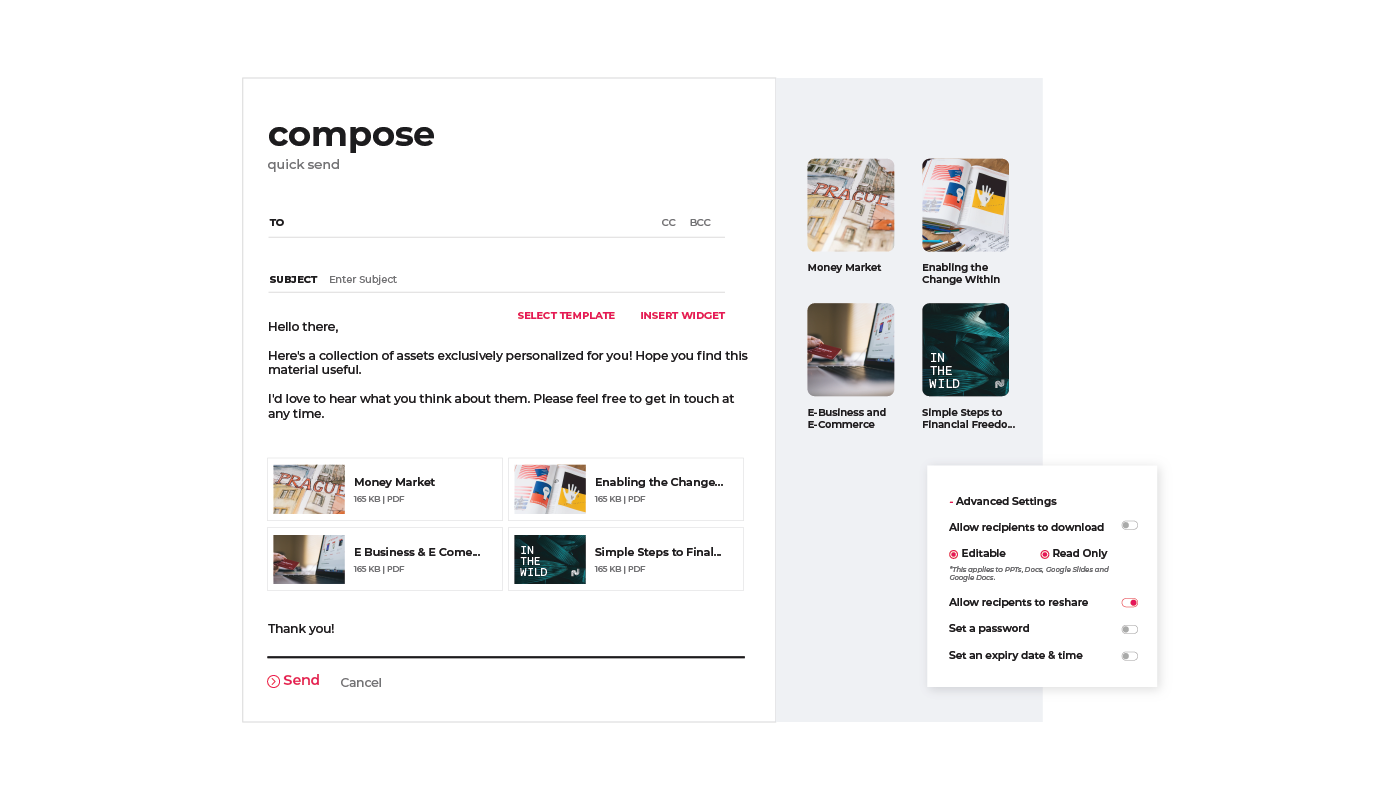 Know What Your Leads Have Been Doing
Learn what content they've been viewing, downloading and re-sharing. Tailor your follow-ups to the needs of each individual prospect armed with content intelligence. Never let a sales opportunity pass by with our real-time alerts.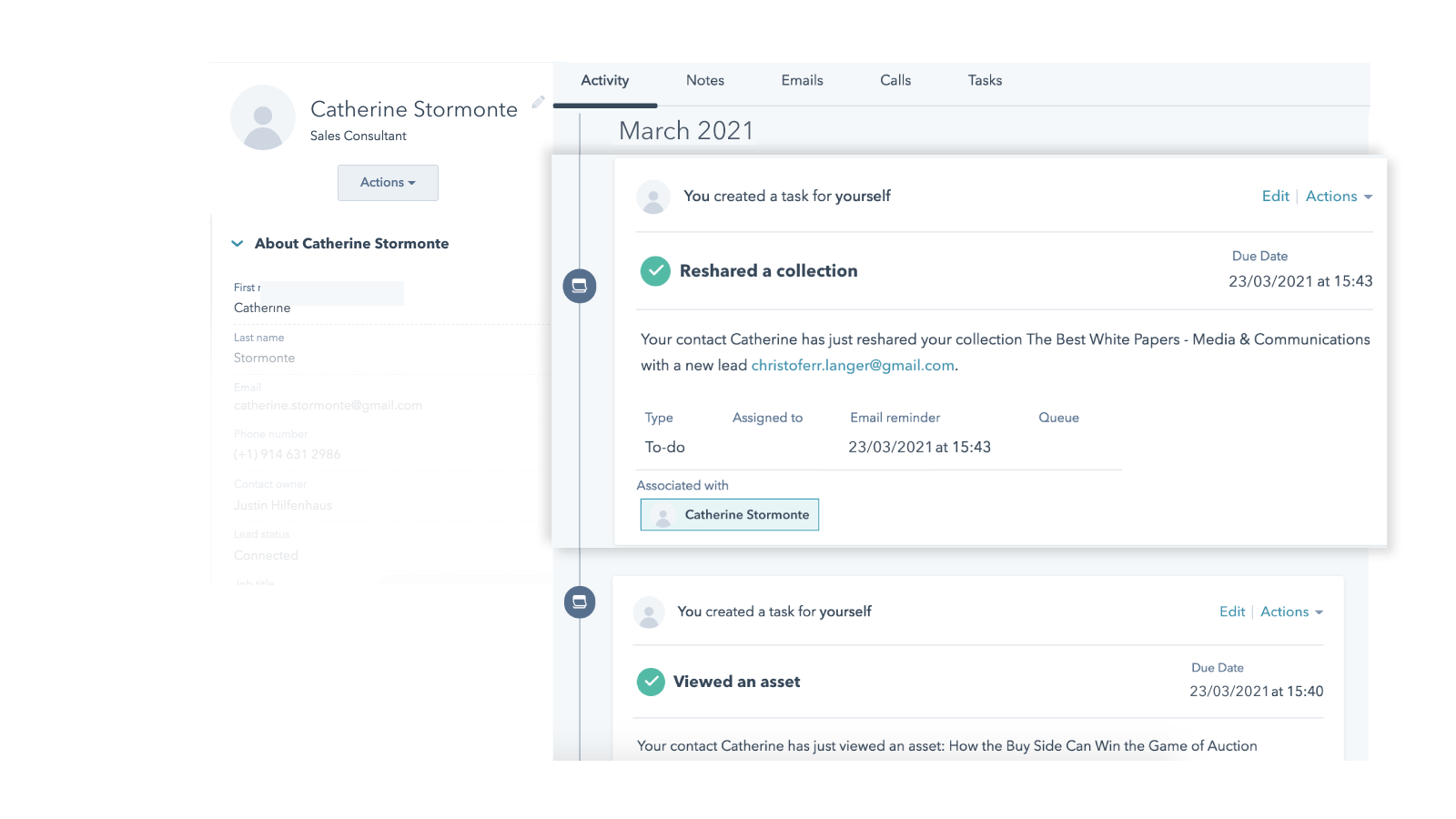 Do Away with the Clutter
Too many data systems clutter your performance. That's why we integrated with HubSpot so you can track and communicate with contacts through their entire journey – from lead to prospect to customer.