Intelligence to drive
your content strategy
every step of the way
Content Discovery Intelligence
The first step to win customers is to know how equipped your internal customer facing teams are. The Discovery intelligence module equips marketing leaders and content owners with all the information you need on your finger tips to create winning sales teams.
From what keywords your sales reps search, what content your sellers share frequently, how well their prospects engage and what messaging needs to be tuned, be in the know-how of everything you should in a single view.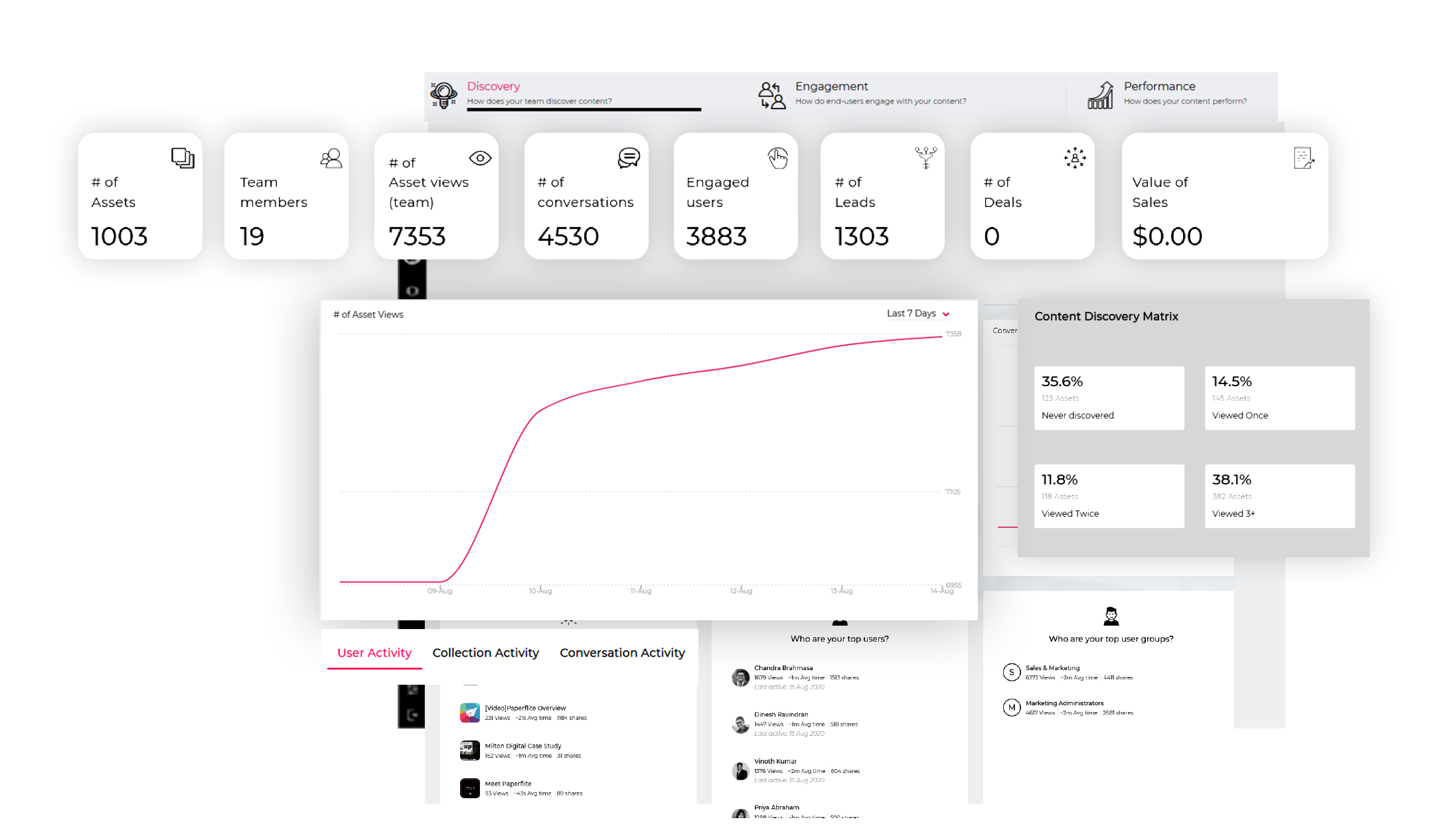 Content Engagement Intelligence
Build content for sellers based on reality not opinions.
No more waiting to get sales feedback on content. Get real-time insights into sales conversations and adapt your content-revenue strategy for success- from content creation to sales coaching.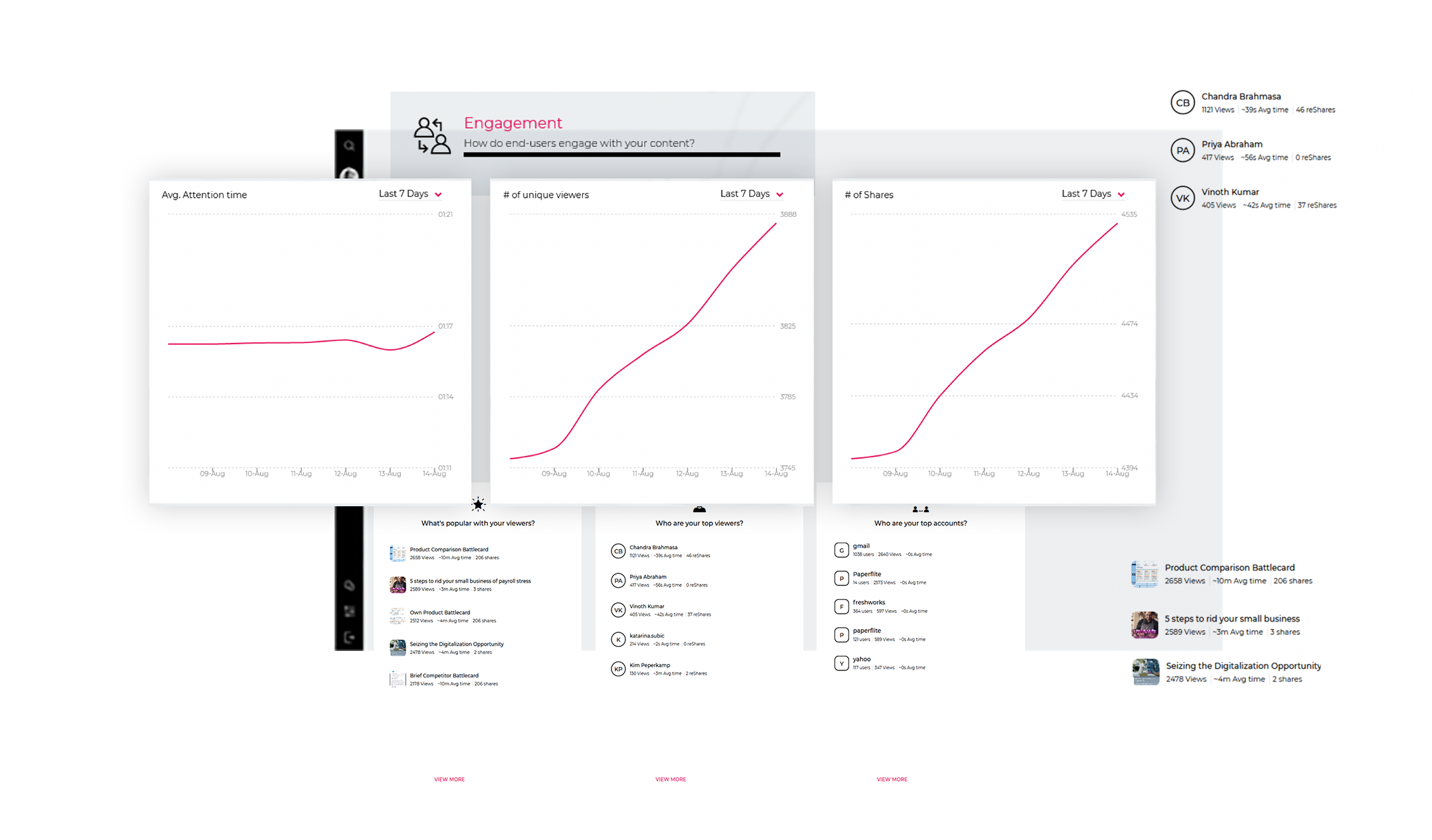 Content ROI- Revenue Intelligence
Every content works, every customer converts, in an ideal world.
We don't live in an ideal world. We live quite far from it.
Knowing exactly how marketing contributes to sales pipeline, how content has helped move sales forward and what content generated the most leads helps marketing leaders prioritize investments and focus on efforts that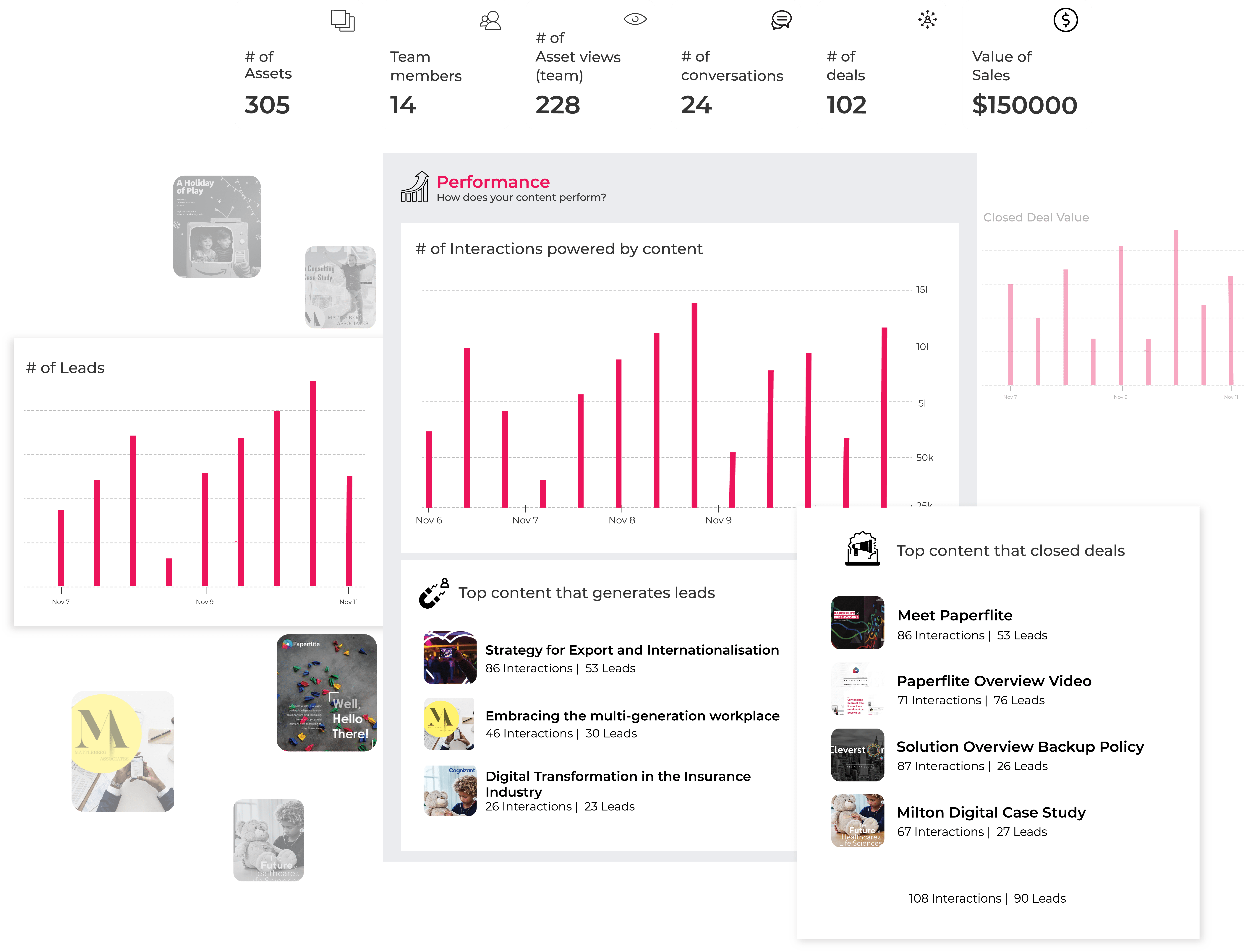 See Paperflite Come Alive
Schedule a demo to see how Paperflite can help your teams have access to
content, anywhere. any time.