Paperflite - Salesforce Integration.
ADD MORE MUSCLE TO YOUR SALES TEAMS
Our Salesforce integration enables sales reps to share content and track how it is being consumed by prospects – in a single place. Salesforce users can now bring their content from anywhere to launch campaigns, send emails, host events, and analyze user engagement - all without leaving their favourite CRM.
DO AWAY WITH THE CLUTTER
Too many automation tools cluttering your performance? Paperflite's integration with Salesforce so you can manage your accounts and communicate with prospects through their buying journey – all in one place.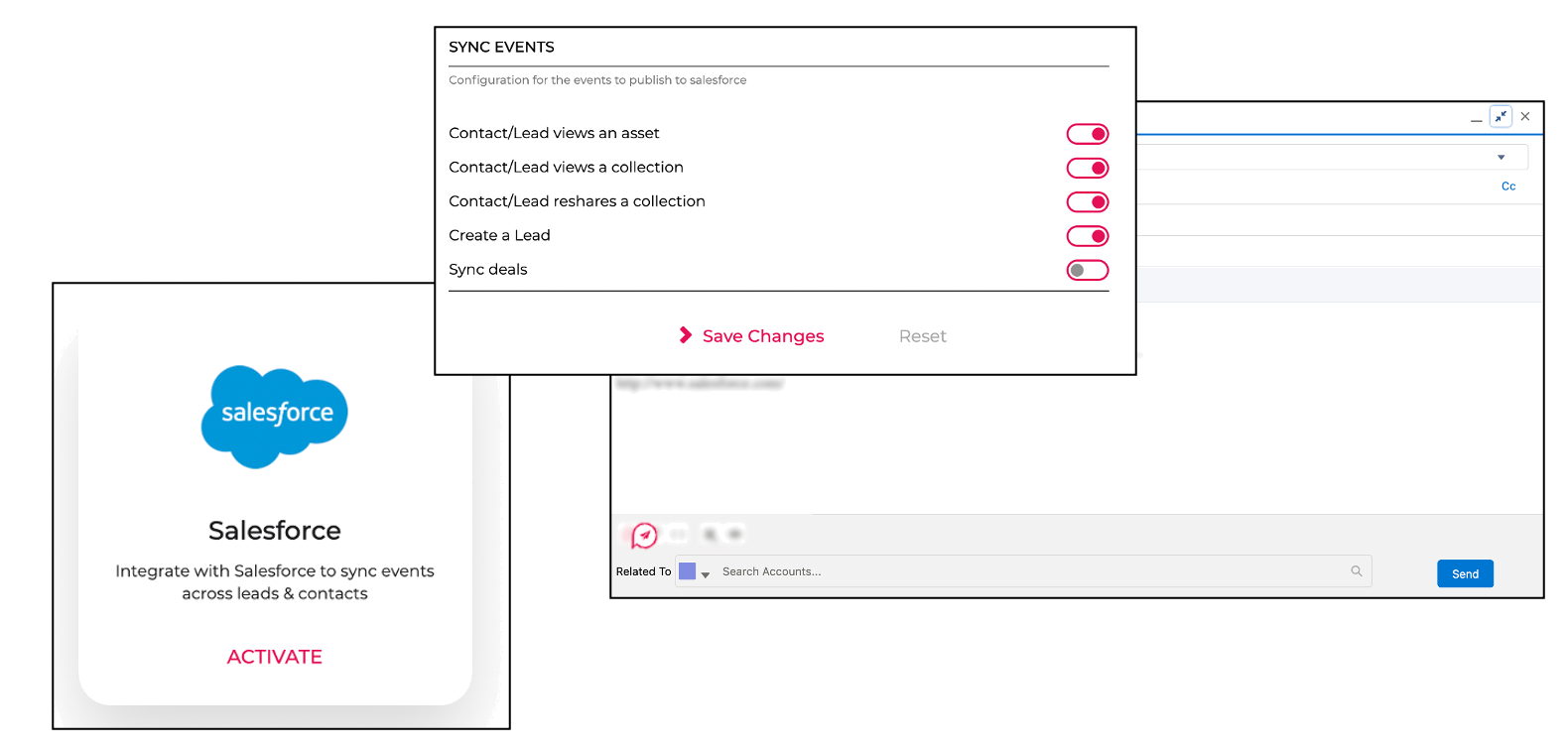 PREVENT DEALS FROM FALLING THROUGH CRACKS
Know what your Salesforce contacts have been doing when you share content. Paperflite's integration with Salesforce tells you who viewed, engaged, re-shared your content. Sales reps can know if a lead has gone cold and will be able to prioritize their follow-ups and move seamlessly across the sales pipeline.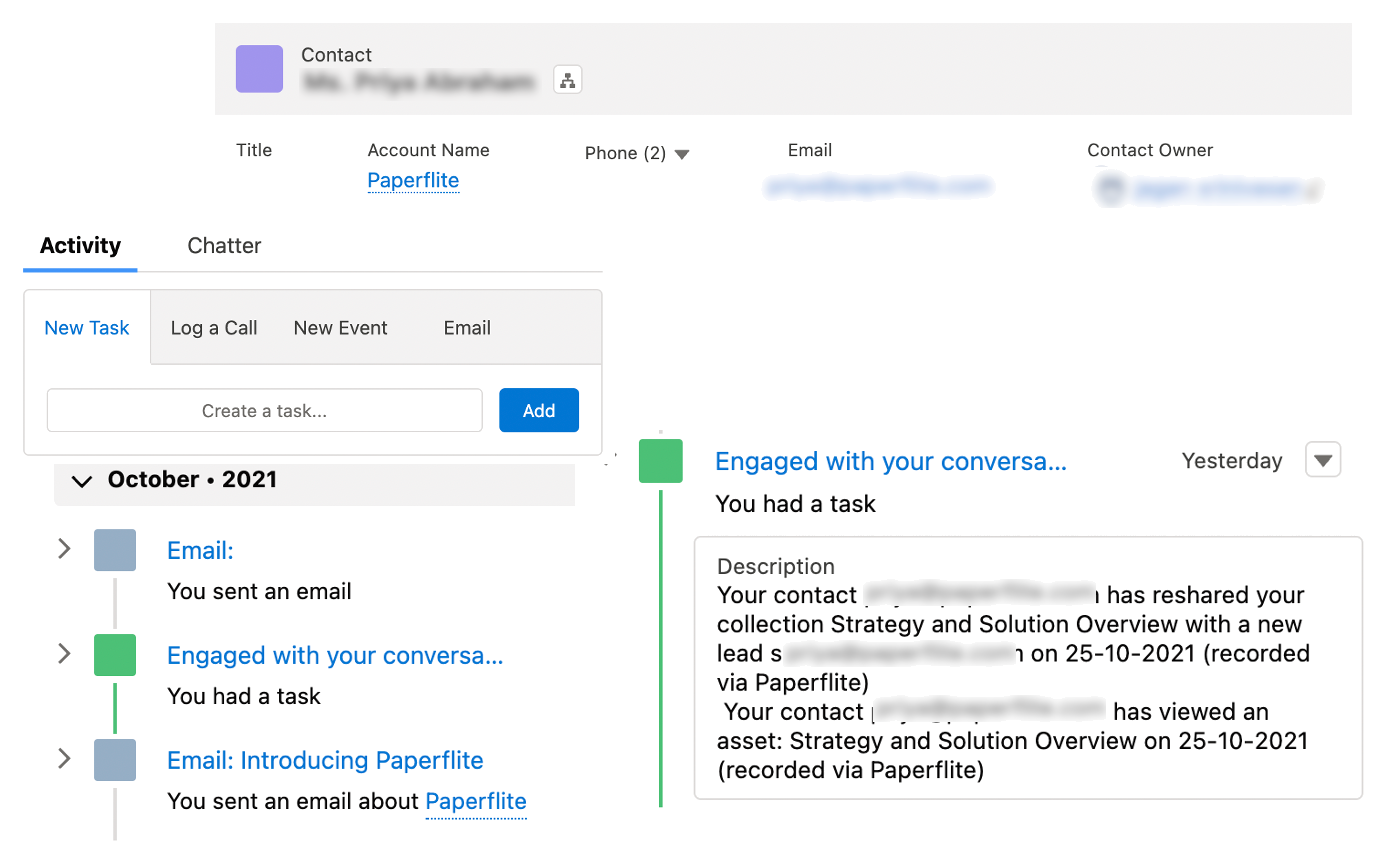 DID SOMEONE SAY REAL-TIME ANALYTICS?
Data-driven decision making isn't just a buzzword around here. Learn what content your prospects have been viewing, downloading and re-sharing. Tailor your follow-ups to the needs of each individual prospect armed with Paperflite's content intelligence. Never let a sales opportunity pass by with our real-time analytics and alerts.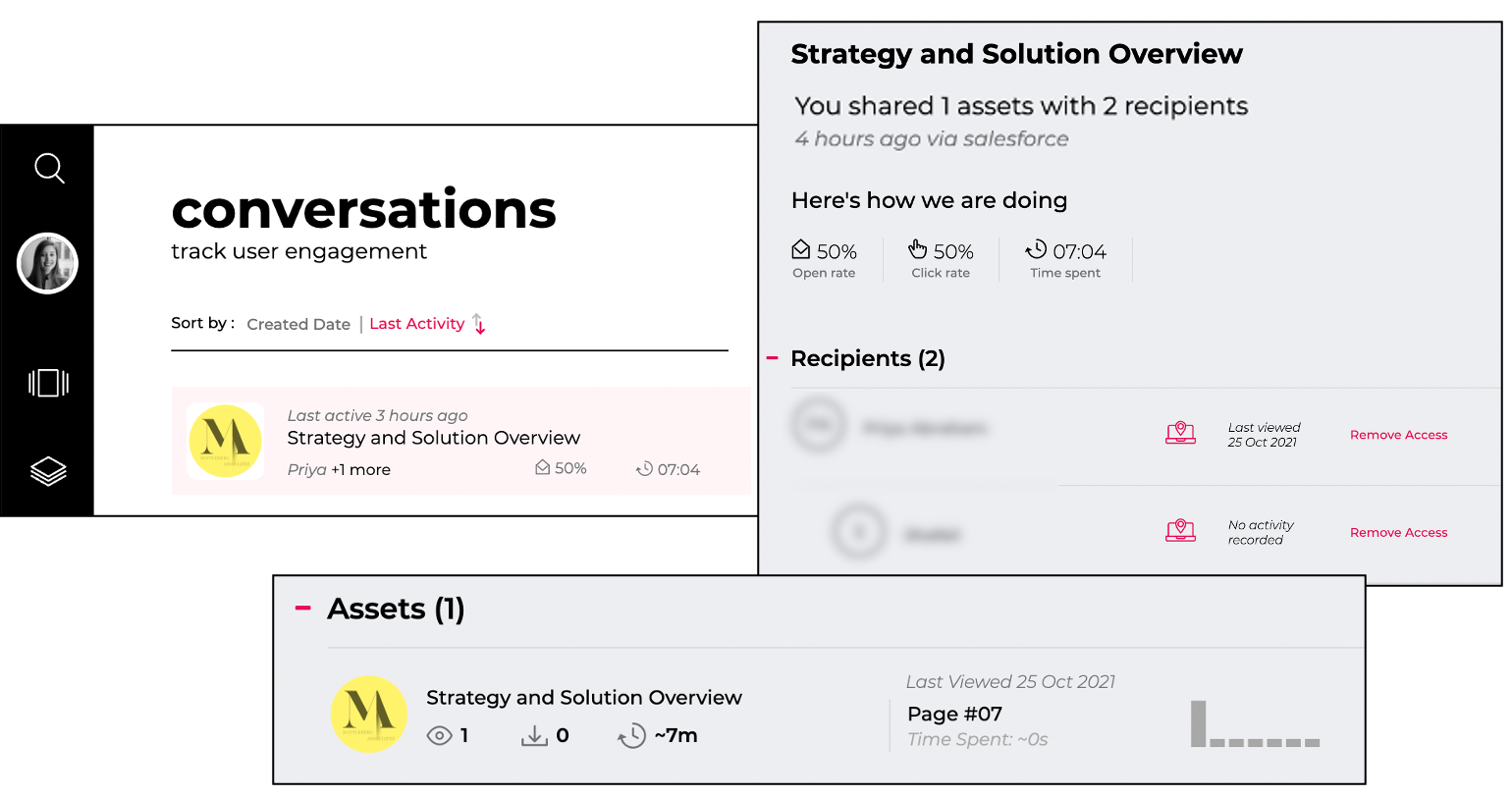 Personalize Content Delivery FOR CUSTOMERS
Personalized mugs? Check. Personalized tote bags? Check. Personalized content? Check, check, and check. With Paperflite, you get a host of personalisation options that will make prospects want to binge on your content like that latest Netflix series. Paperflite's integration with Salesforce allows you to serve customised content to your prospects allowing you to address their specific needs.