Actionable Insights that
moves sales forward
Know what works even before hitting send
Bring the power of collective intelligence to help sellers know what sections of the document that most customers engage with. Sellers can then pick and choose specific slides that gets attention to create a custom presentation right from within Paperflite.
Know exactly how popular a specific content has been across the organization from views, downloads, completion percentage to average time spent.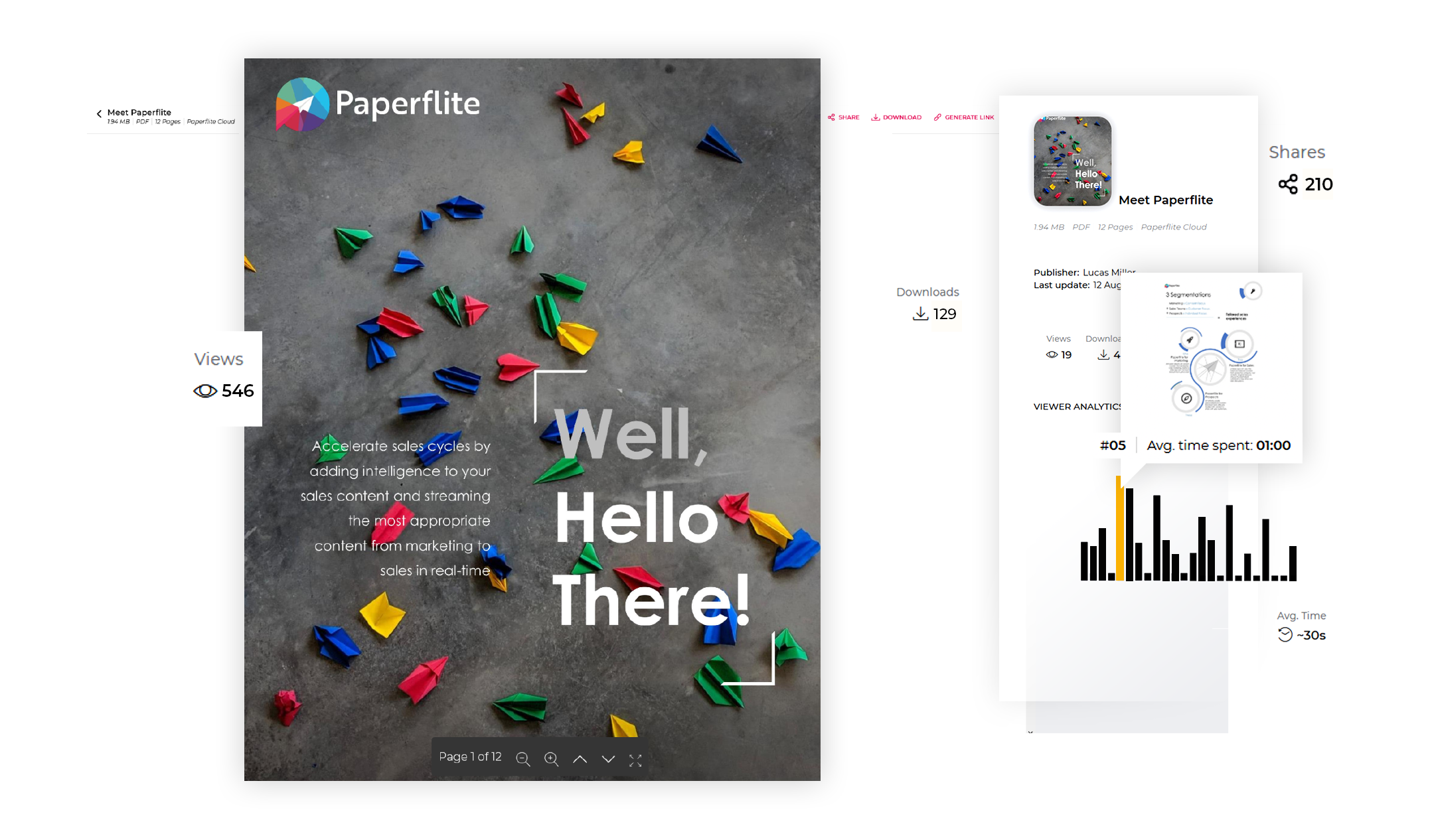 See what sells
No more guess work on what sections of the content did your recipient found most interesting or how they engaged with your proposal. Understand how your audience engage with the content you shared instantly.
With our multi-recipient tracking technology, you'll know exactly which of your prospects engaged the most and who the least so you can prioritize your follow ups accordingly.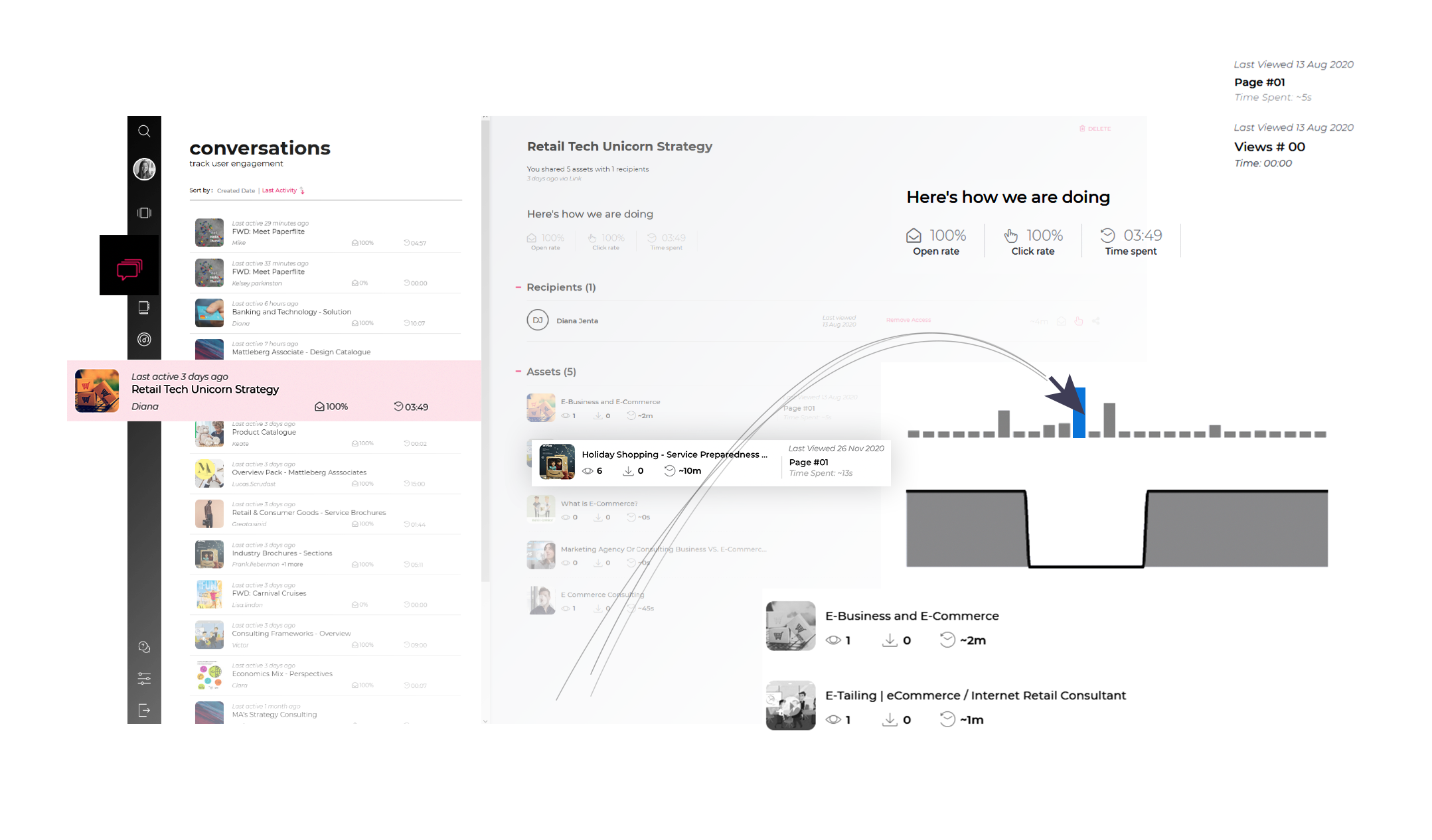 Customer Engagement Analytics
Your prospects today consume information about your brand from different sources. Paperflite ties insights together from your entire content journey so you can view all the content shared with your prospects and how they engaged with it, no matter what the source is from- marketing campaigns through one-one sales emails.
All the intelligence you need about your prospects in a single view.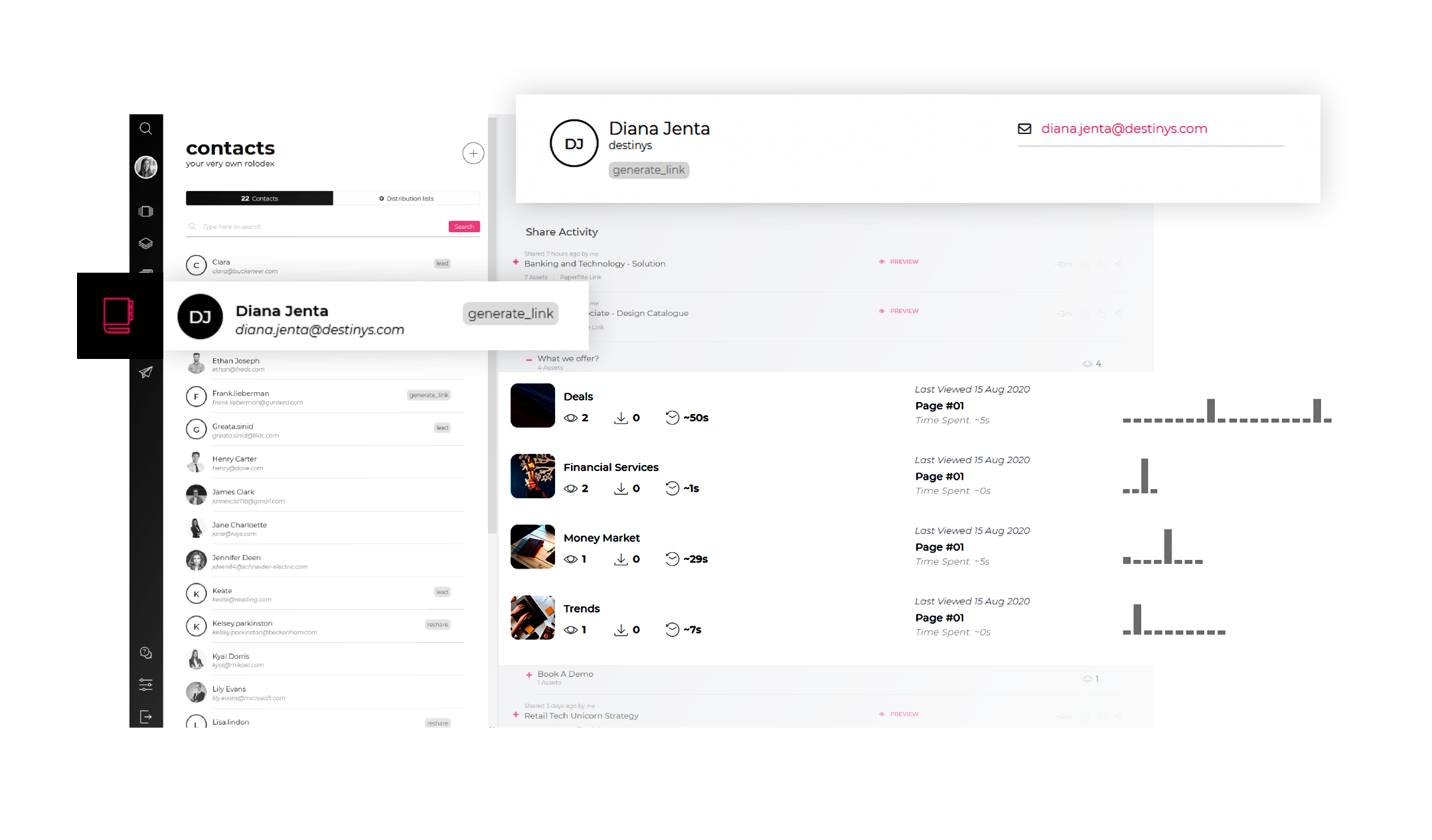 See Paperflite Come Alive
Schedule a demo to see how Paperflite can help your teams have access to
content, anywhere. any time.