Paperflite - Eloqua Integration.
Marketing Campaigns that generate leads 3X more for your sales teams
GIVE WINGS TO YOUR MARKETING CAMPAIGNS

Paperflite's enterprise-grade content engagement platform combined with Oracle Eloqua, a leader in marketing technology, amplifies your marketing campaigns manifolds. With exceptional prospect engagement on your content, deliver personalized customer-centric campaigns across channels and instantly measure prospect analytics.
Boost Conversions and Accelerate Sales Across Campaigns
Paperflite's integration with Eloqua helps measure content performance across channels and prospect engagement – for every piece of your marketing collateral, every lead and every campaign that you launch. That means you now have more ways of enhancing conversion rates and increasing your sales qualified leads.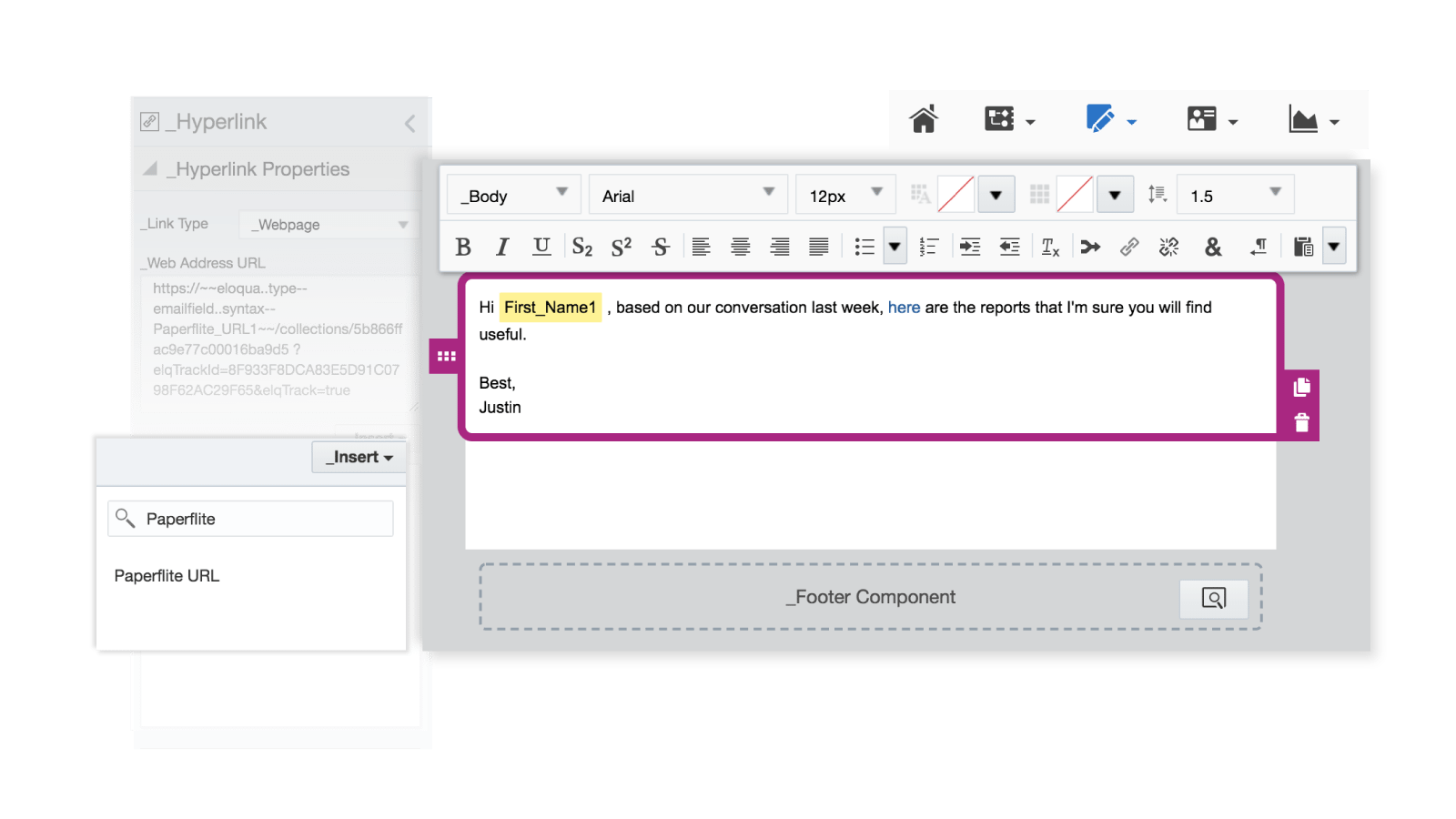 Deliver Engaging Experiences
Deliver campaign experiences with content that will delight your prospects. Share your content through our stunning storyboards from within Eloqua and track how they engage with it, who they share with and what resonates the most with them.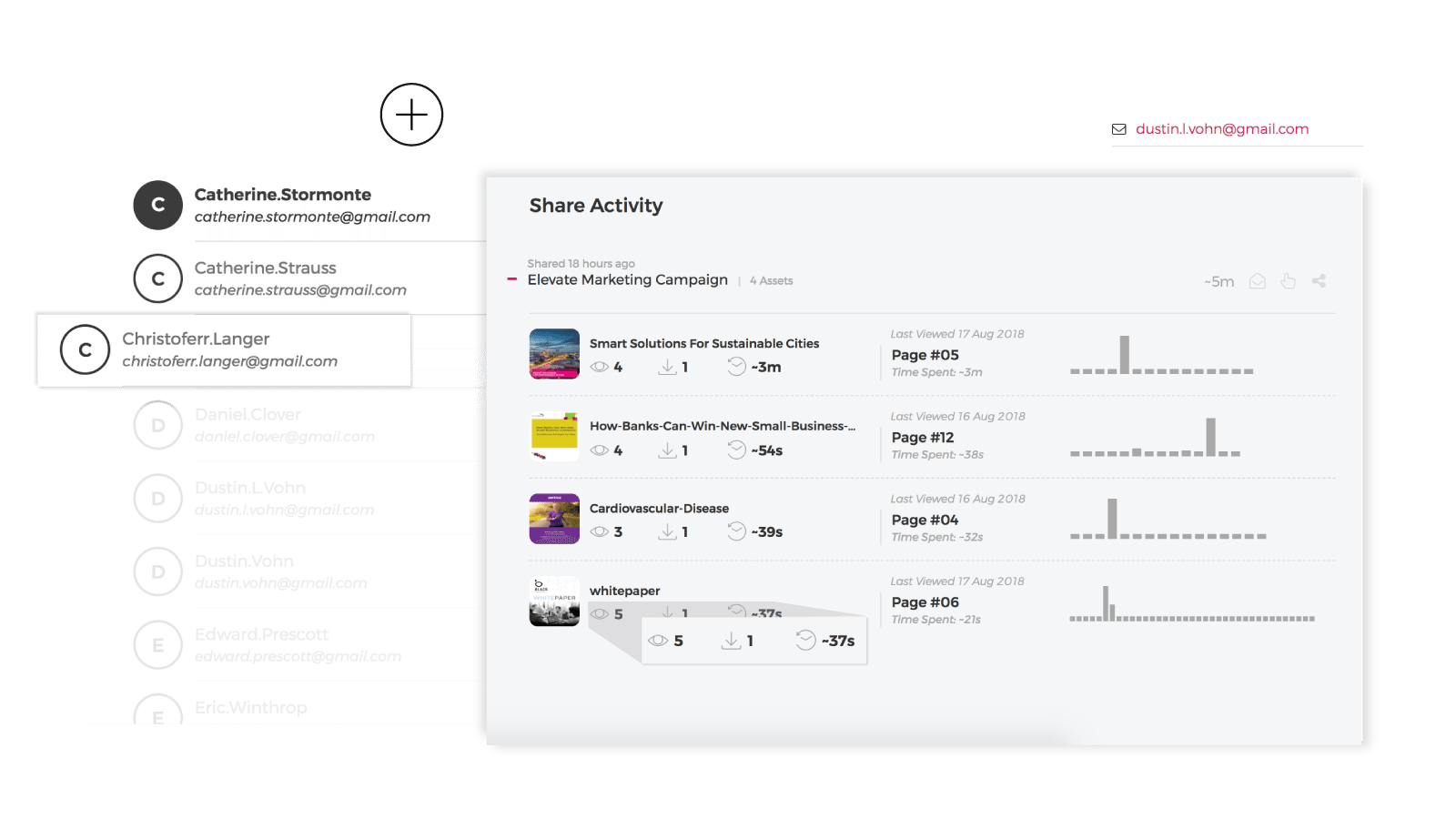 Create a Single View of Your Customer
We run multiple campaigns. Each surpassing the other. But when it gets buried in your prospects inbox, what purpose does that serve? With Paperflite-Eloqua integration every campaign content you share gets hosted in a personalized web page so your prospects have a complete view of all that you have ever shared with them. We call this the connected experience.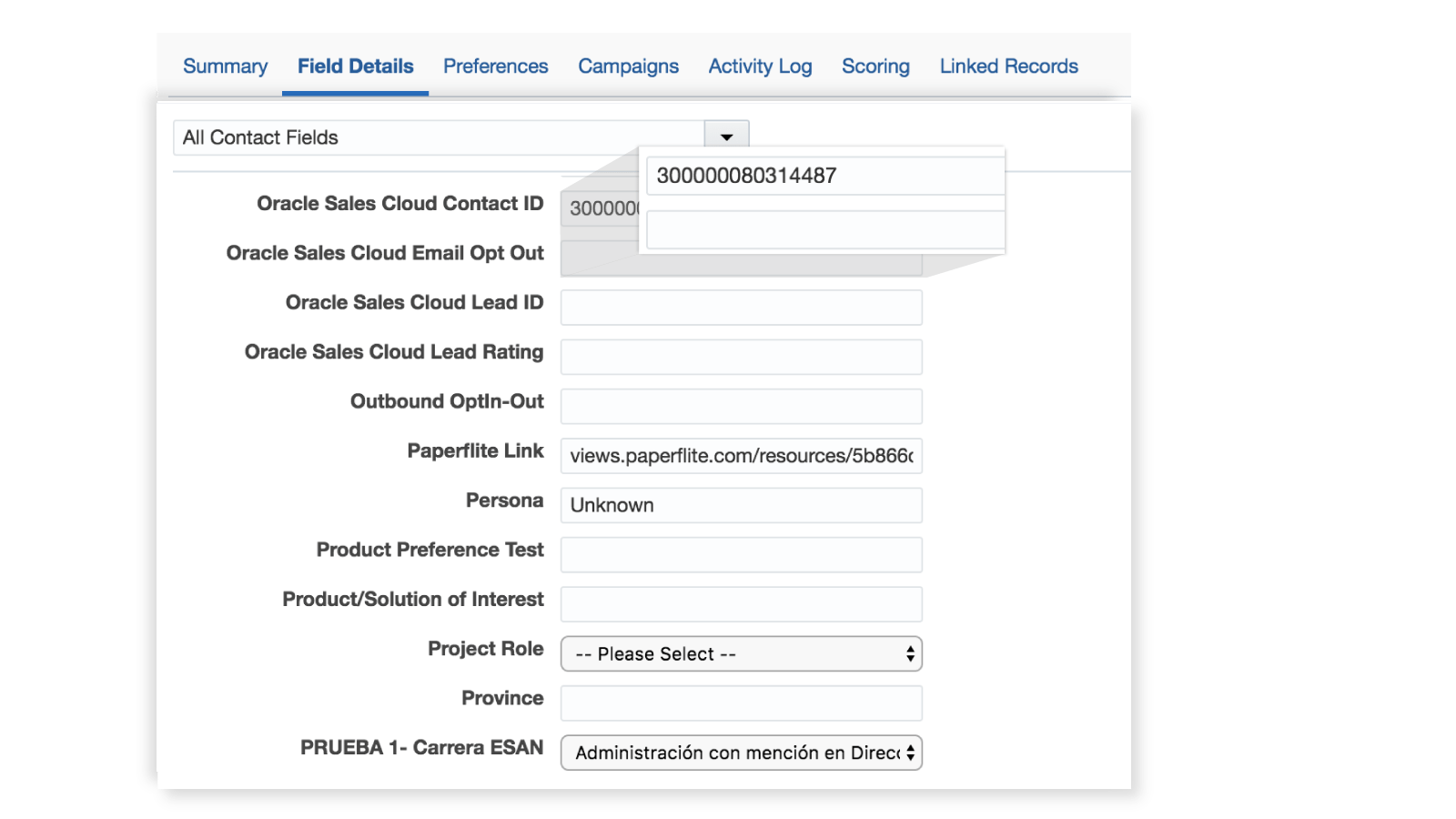 Aligning Content, Campaigns and Customers
Your marketing campaigns will be successful only when you align your content with your customers. That's why we combined with Eloqua so you can track the key metrics through your campaign lifecycle. Enhance your lead scoring with real-time engagement analytics and empower your teams to launch automated campaigns that bring in more leads, drive new business and strengthen customer relationships.