Content made available - Anywhere.
Anytime. Any device.
Bring content to where your sellers live
Paperflite enables your sales teams to share multiple content pieces right from the comfort of their inbox be it Gmail, Outlook or directly from Paperflite. Ditch those bulky attachments and send content via Paperflite,
Choose compelling call to action buttons to gently nudge your viewers to engage with your content.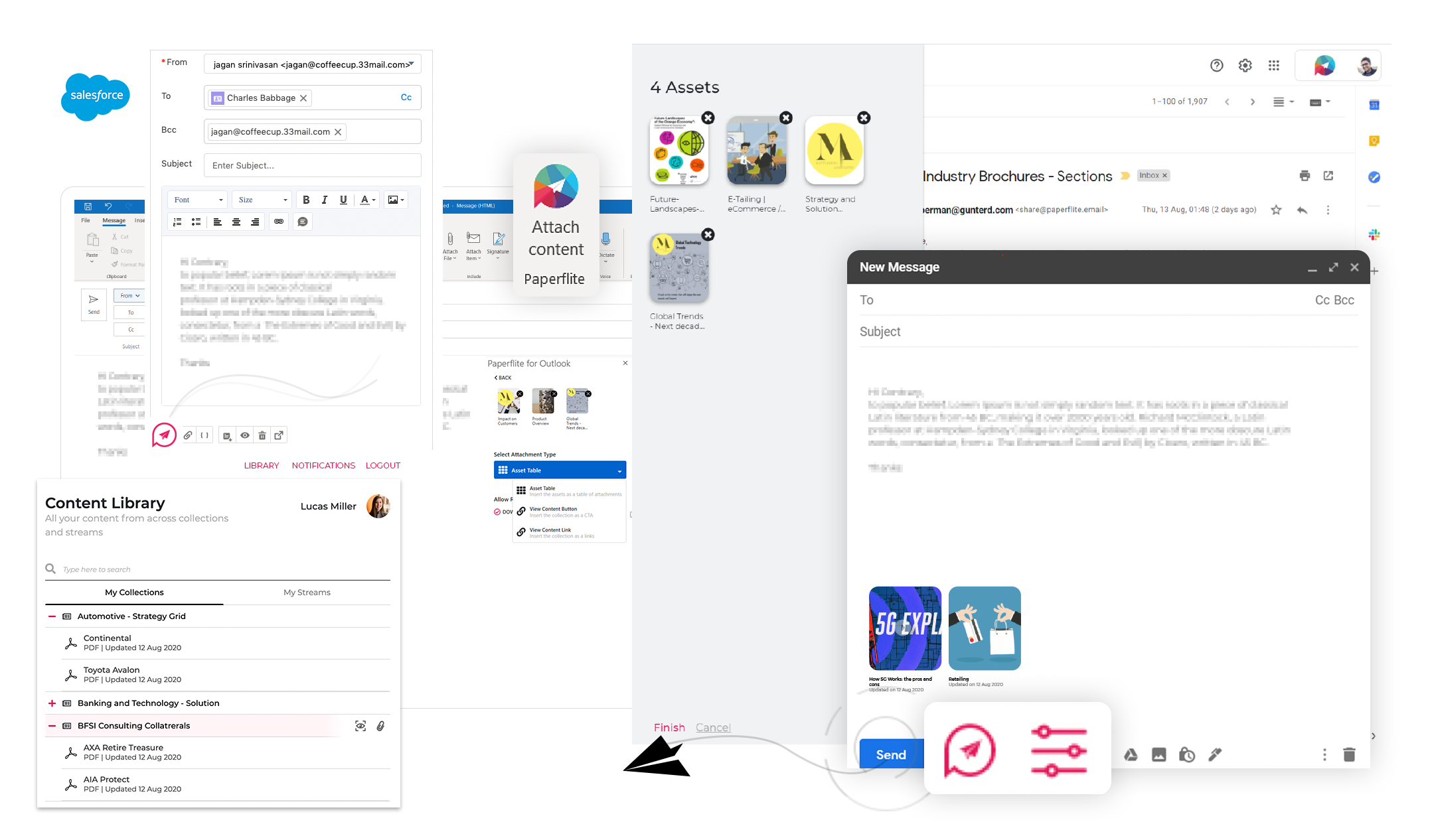 Quick Links. Anywhere. Anytime.
Want to share a collection of content via WhatsApp, iMessage or Sales Navigator?
Generate a quick link with all the secured controls you need and share via any channel without hassle.
From gating emails through password protection, your content story board is now ultra-secure.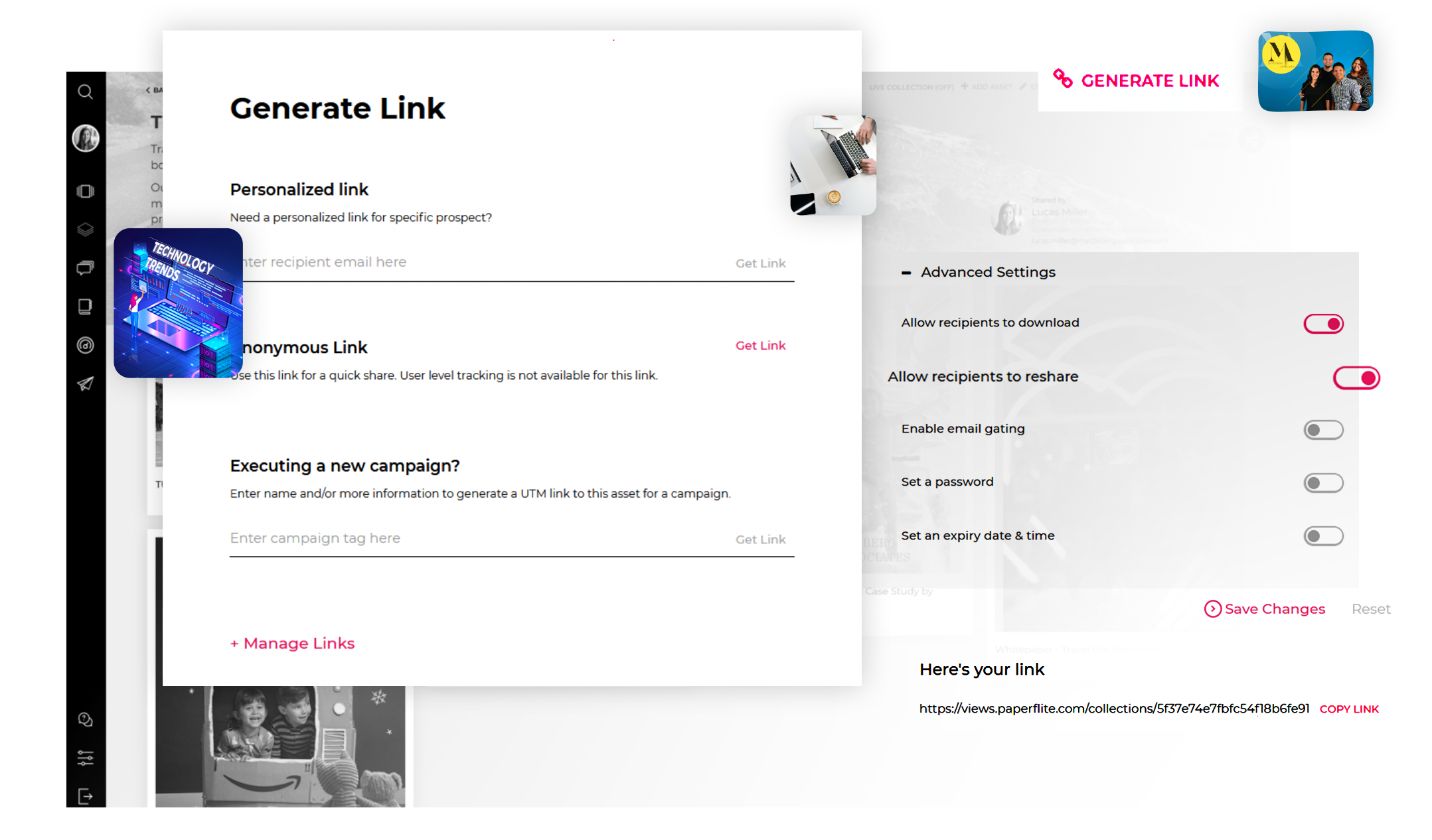 Paperflite Chrome Extension - Work Smartly
Paperflite's Chrome extension sits on your browser making it an essential part of your work life. Drag and drop content right from your browser. Turn your web browser into a working asset - all with one-click operations.
Create links for your content seamlessly and get instant notifications every time your audience engages with content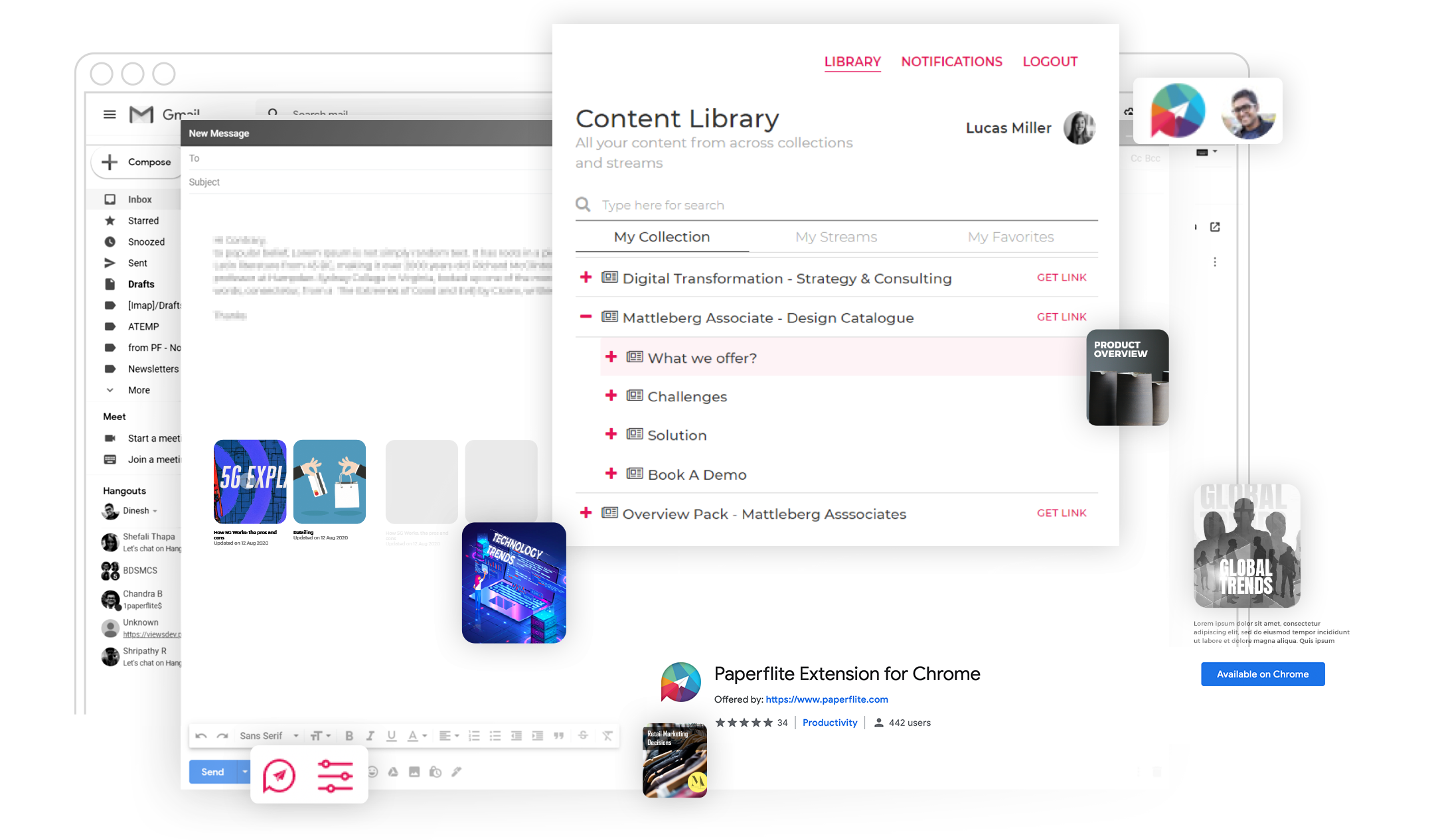 Paperflite for Everyone.
Account executives live on CRM's. Inside sales rep's on prospecting tools. Customer success teams on software messaging tools. Paperflite lives everywhere.
Paperflite's integration with all the industry leading tools allows users to share and track content right from within the tools that they work on every day without shifting gears.
Your content on auto pilot.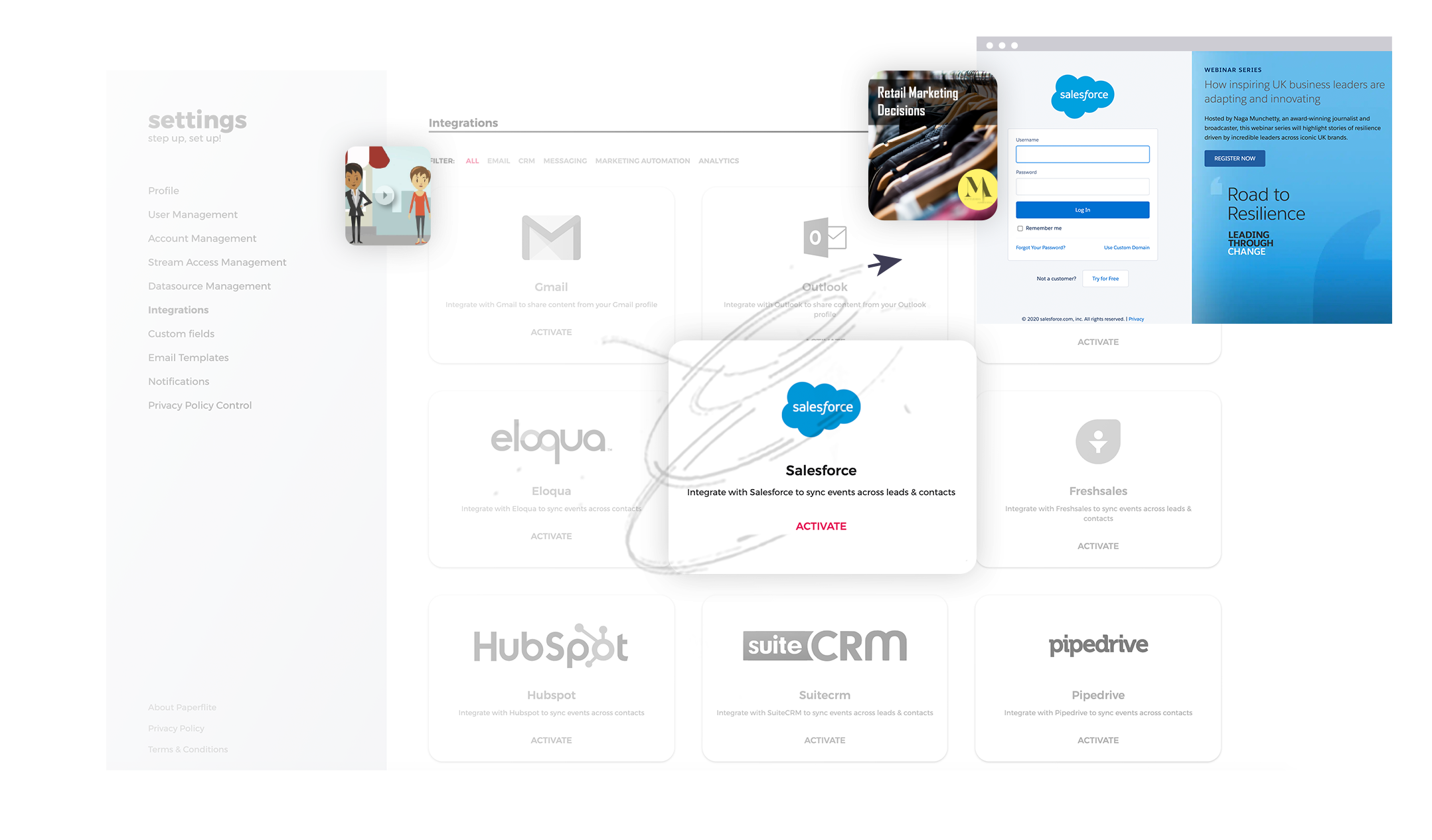 See Paperflite Come Alive
Schedule a demo to see how Paperflite can help your teams have access to
content, anywhere. any time.