Paperflite - Pipedrive Integration.
ADD MORE MUSCLE TO YOUR SALES TEAMS

Our Pipedrive integration enables sales reps to track content across its entire journey and enables them with deeper insights into what works best. Pipedrive users can now bring any content from anywhere to launch campaigns, send emails, host events, and analyze user engagement - all without leaving their favorite CRM.
MAKE OUR PIPEDRIVE INTEGRATION WORK FOR YOU
Why track only email opens when you can know so much more? Spend more time closing deals with content and less time chasing dead ends. Our Pipedrive integration lets users find content quickly, create stunning storyboards out of it and share them with contacts without leaving Pipedrive.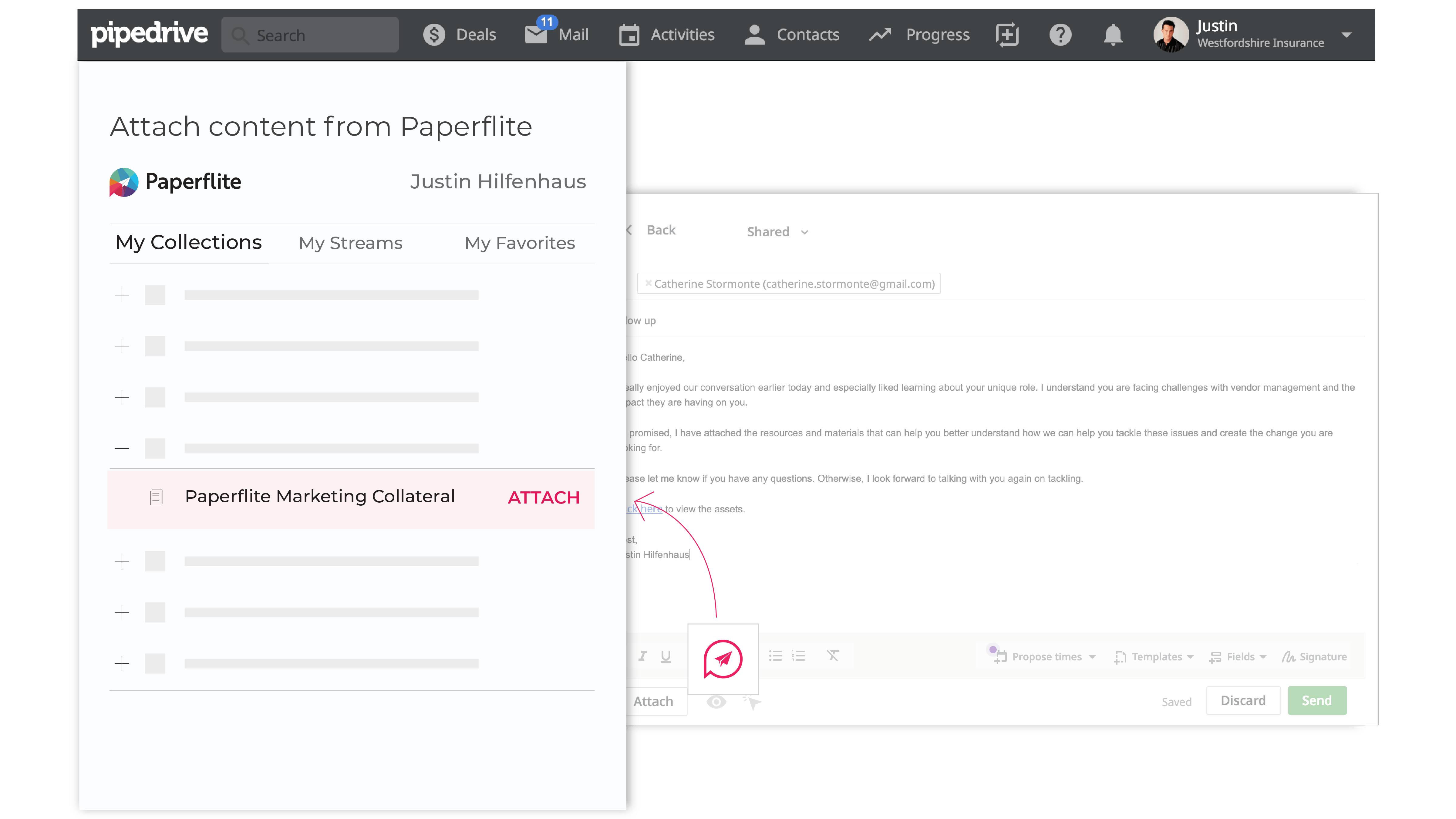 Get all-round visibility into THE SALES pipeline
All you need to know about a contact in a single view. No matter whether you use Pipedrive's Silver, Gold or Platinum plans, Paperflite automatically updates content engagement by contacts the moment they enter the 'Lead In' stage until they become paying customers. The Paperflite-Pipedrive integration provides real-time notifications, so you can guide customers through the sales pipeline with content.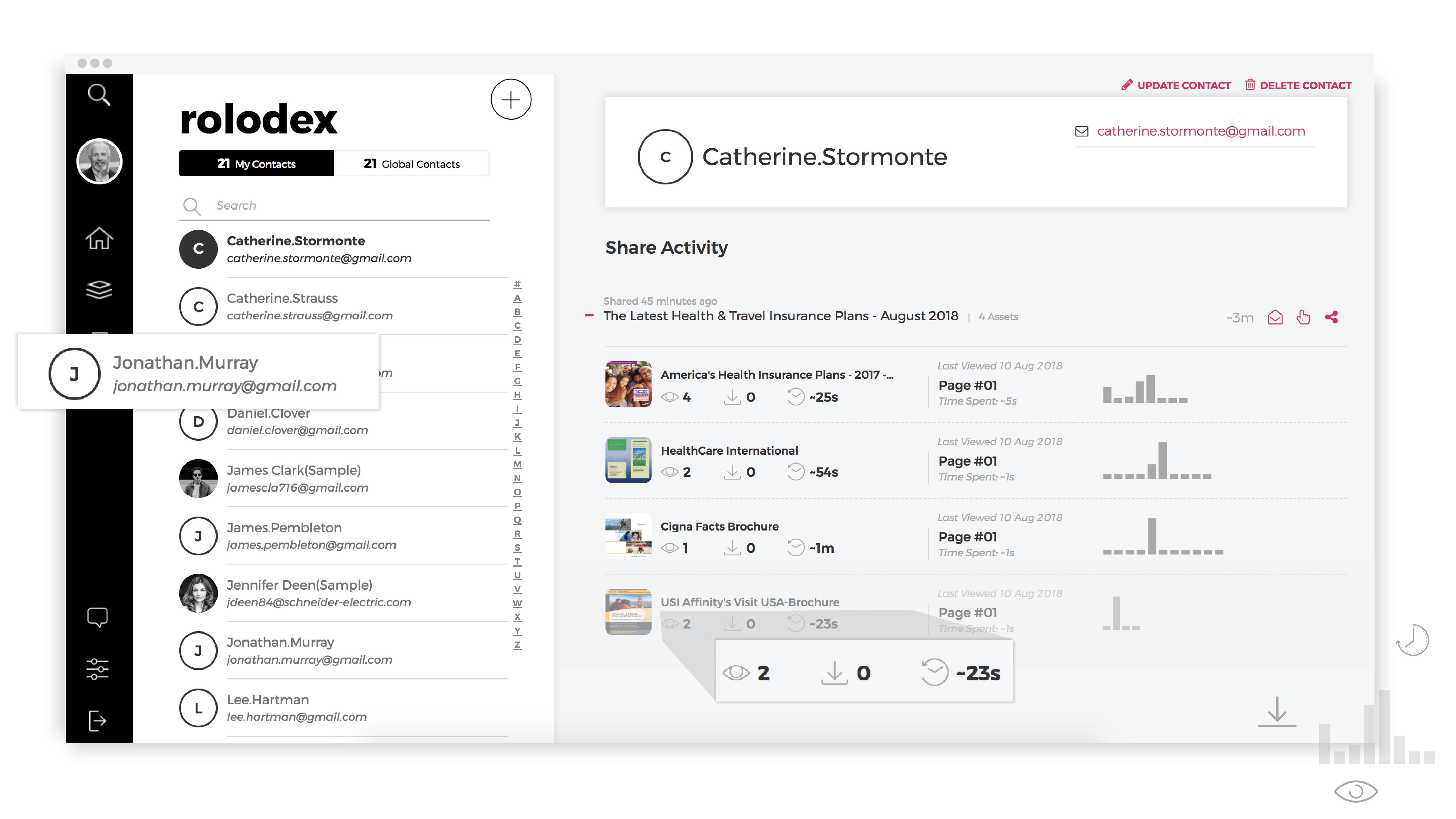 Prevent deals from falling through cracks
Know what your Pipedrive contacts have been doing when you share content. Paperflite's integration with Pipedrive tells you who viewed, engaged, re-shared it, and move them seamlessly across the sales pipeline with more of their favorite content. Sales reps can be on top of their most active organizations to prevent missing out on potentially good deals.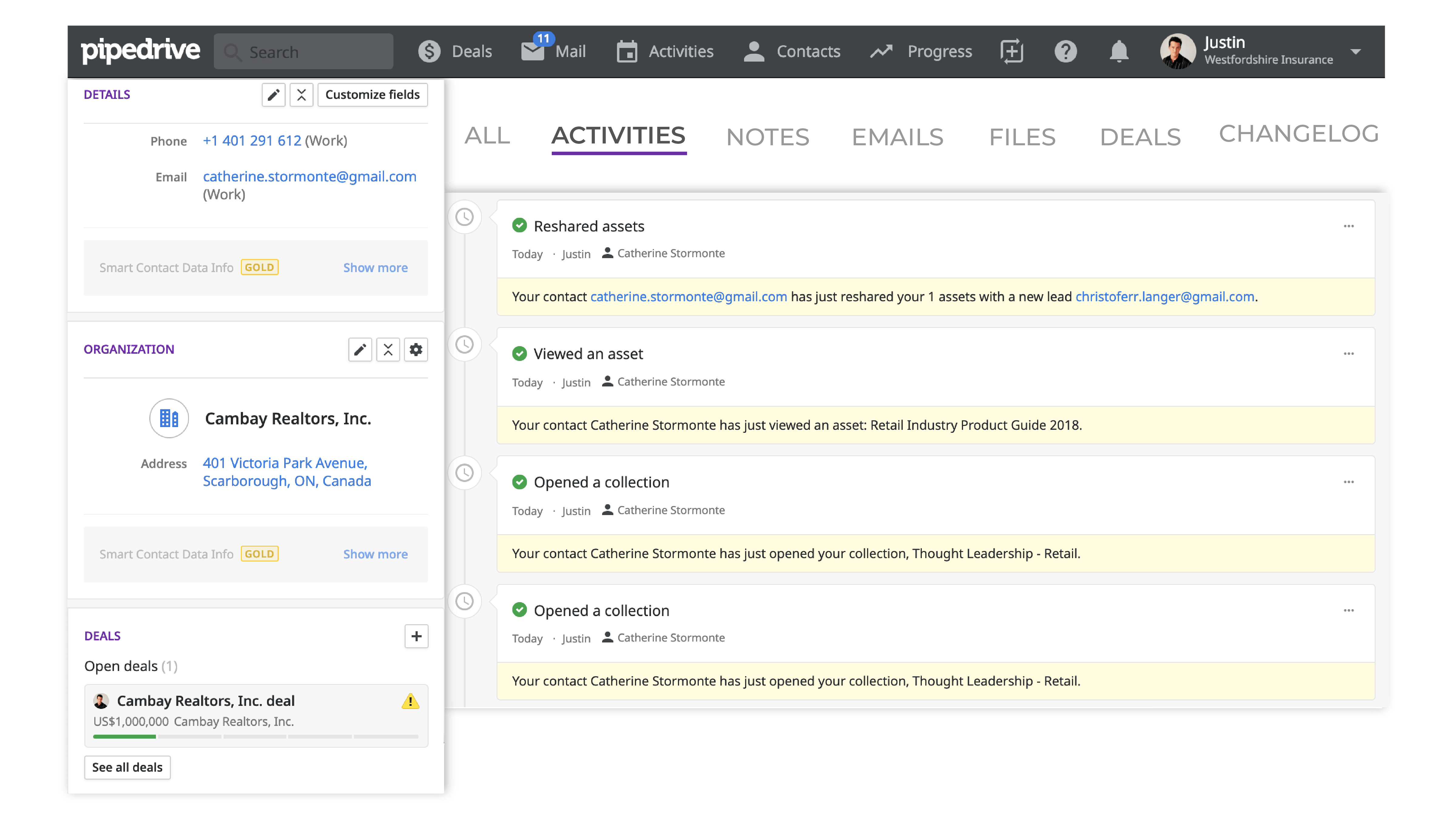 Personalize Content Delivery FOR CUSTOMERS
Who doesn't like personalization - be it a coffee mug, a tote bag, or a scribble pad? Paperflite gives you several ways to personalize stories for your contacts. Our integration with Pipedrive ensures your contacts in organizations engage with personalized content created for them. Give them more reasons to engage with your awesome content before they become fans of your content.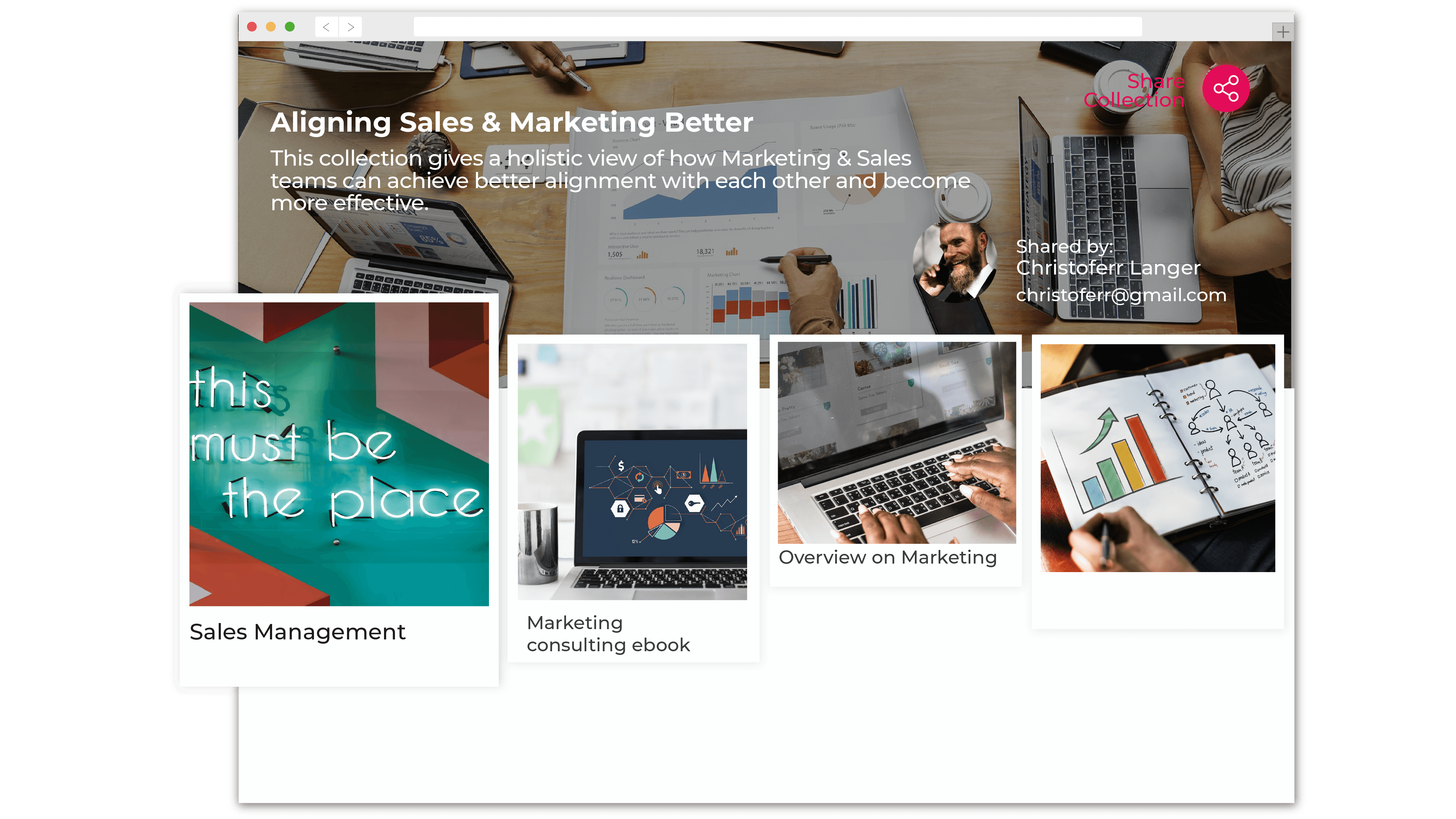 Learn how SALES campaigns are performing
The Paperflite-Pipedrive integration adds wings to your email campaigns. Get your campaigns started in minutes with Paperflite's easy link generation feature. Learn which content pieces are making your campaigns soar! The possibilities are endless.