Experience counts only when it's unique to every user.
Why Paperflite is an ideal Uberflip alternative (Burrrp! - that's the sound of us eating it up)
Attention is every marketer's currency. But if you think you can demand your prospects' attention by putting together a gazillion templated content pieces and calling it an experience, here's the truth - you cannot.
Paperflite is best Uberflip alternative in the market; with a unique blend of slick-style, technology and UI, Paperflite also brings to the table the binge-worthy content experience for your users.
Hello, interactive pages! Goodbye same-old-same-page 👋
Move over Uberflip's rigidity and say hello to Paperflite's Cleverstory module. Cleverstory allows marketing and sales teams to create custom interactive web pages in minutes, without depending on IT! Wave goodbye to the same-old one-way content and let these personalized content experiences engage, delight, and convert your prospects. Simply plug and play, understand the depth of engagement and take full control over your campaigns.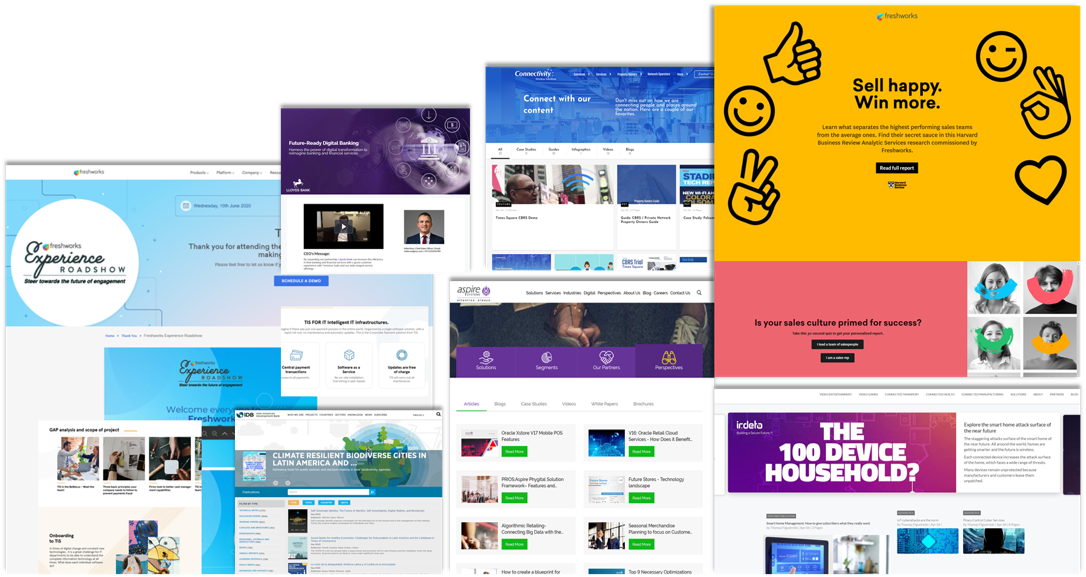 Strong reporting metrics that matter
With Paperflite's strong reporting system, you can easily pull out metrics that are actually helpful. Right from how content is discovered within your organisation to how it is consumed by your target audience, capture the analytics at a granular scale and know exactly what content is directly influencing the revenue.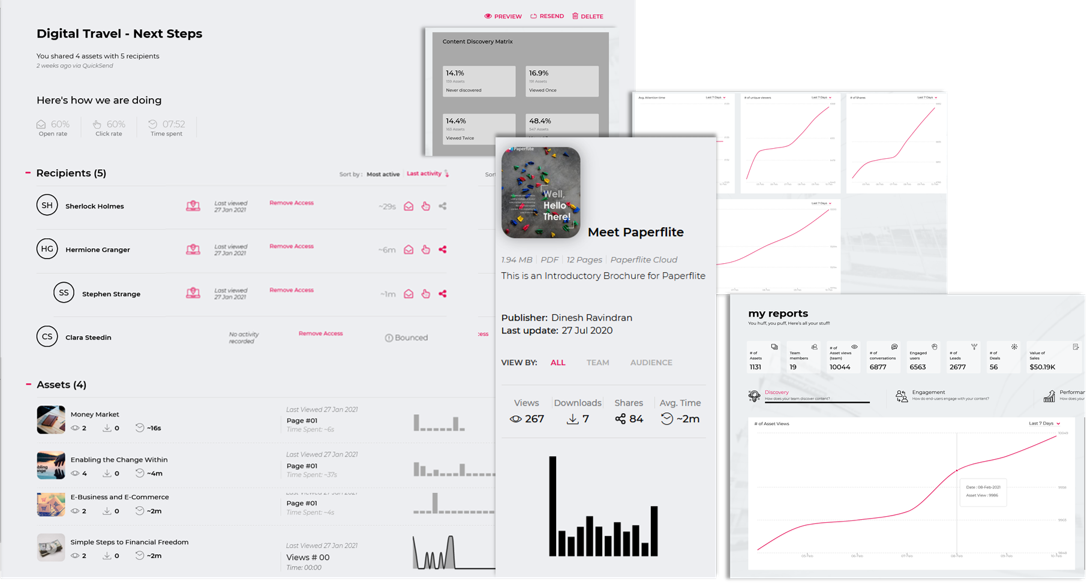 One-click edit for unlimited possibilities.
A platform that doesn't let you easily edit a content piece right when you've to share it is a platform that'll steer you towards frustration. And worse, towards a growing number of lost deals. Time for your worry to scurry with Paperflite's one-click edit! Need to rearrange the pages in a PDF? You got it. A presentation needs an edit? No problemo. An image needs a tad bit of retouch? HAKUNA MATATA.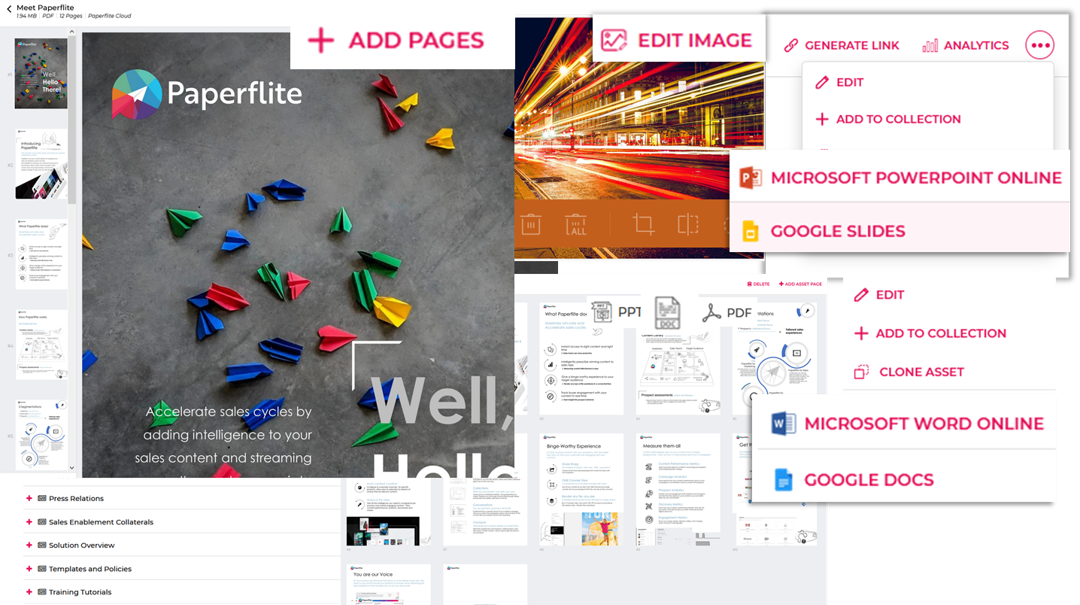 A workspace that is uniquely yours
See your own native platform come alive at Paperflite by customizing our Content Hub - end to end. From the structure of your content to custom branding and font, create a workspace that aligns with your business, branding, and strategy. With an interface that lets you stand out even from other Paperflite users, this is a platform that is truly and uniquely yours!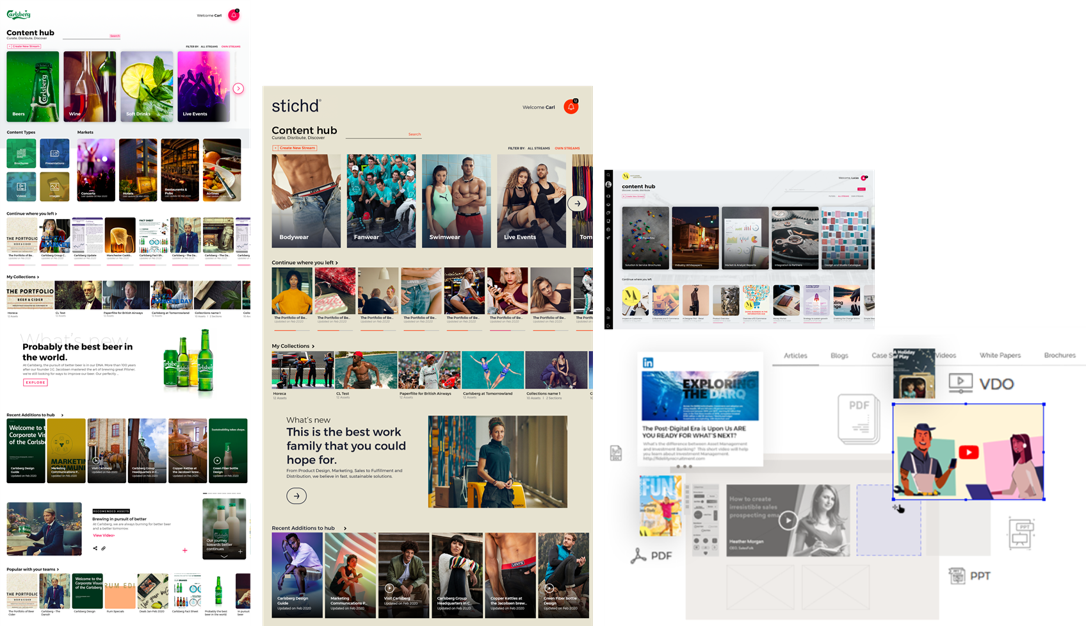 Single source of truth for your content
Finding your content shouldn't make you feel like you're on Survivors' Challenge. Imagine having to fish them out from multiple platforms including online storage platforms, company microsites, personal laptops, and sources you don't even know! Paperflite brings all of them into a single customizable Content Hub complete with an intelligent search system, so you can reserve fishing just for the weekend.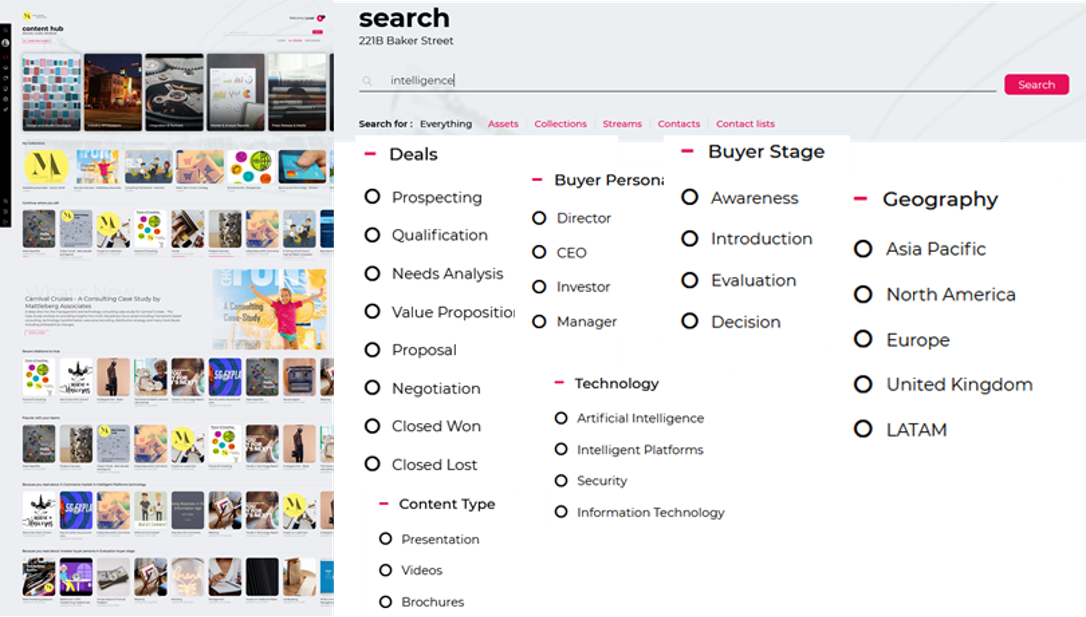 Still not convinced? Write to us at marketing@paperflite.com and we'll show you why Paperflite eats Uberflip for dinner and is the best alternative.