Your Prospects Deserve a Content Experience - Here's Why 
Because sometimes, a well-crafted content experience can make all the difference in the world
September 29.2020
9 minutes
Harry Potter isn't going to wake up from his room under the stairs and realize it was all a dream, JUST because you watched the movie in your living room instead of a theatre.
And the hare isn't going to magically win the race if the story was to be narrated in a campfire night instead of the nursery.
Why then, do we prefer one way of consuming content over the other?
The way you experience them—be it watching a movie in a theatre, listening to stories in a campfire, or grooving to popular songs at a packed concert—is everything that makes the difference.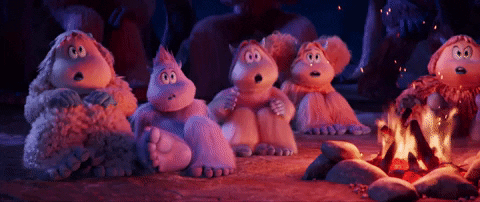 If you're wondering - 'But how does it matter to me, and more importantly, to my prospects?', get ready to be amazed.  
Content Experience is the New Prospect Whisperer 
From the latest Netflix series that causes major FOMO if missed out to the perpetual emails that greet our inboxes, there is a never-ending competition for people's attention and further engagement.
So if you think you can demand your prospect's attention by merely creating content pieces after content pieces, here's the truth - you cannot. There's a lot of noise out there and you've got to cut through it if you want to be heard. 
"But how do I do that," you ask?
Let's pull a reverse Uno card on you -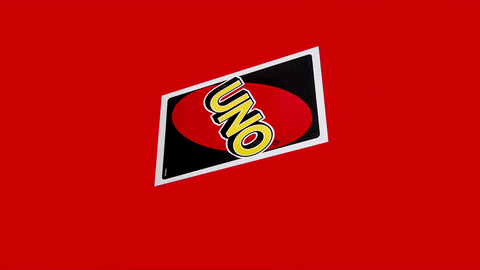 Would you scream until your throat (and your prospect's ear) hurts and contribute to the ongoing meaningless cacophony?
Or craft a compelling whisper that provides a unique experience and earns their attention? 
Content Experience is the new prospect whisperer.
Because sometimes, you don't have to go the pompous and loud way. Sending across a carefully-crafted whisper will do just fine. 
From taking their breath away in the first interaction, to nudging them into becoming educated customers first and raving fans next, content experience is the magic wand that'll make your prospects swoon!
But before we try to get you excited about it, let's get the fundamentals in place.
What is Content Experience?
Content experience in a business context refers to how your customers get access to, interact with, and interpret your content. All of this not just as a one-time activity, but as an ongoing activity.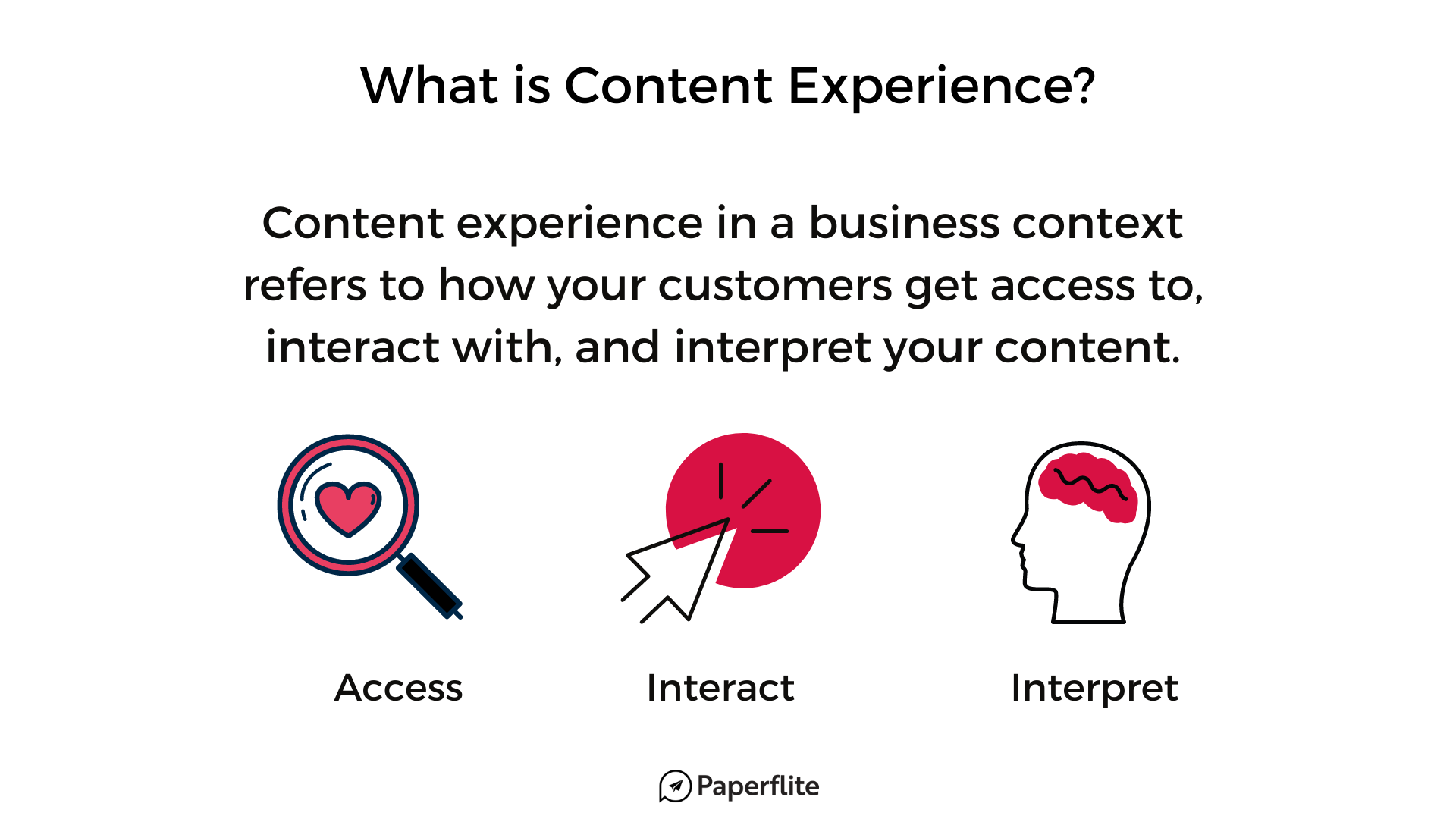 When you deliver the same experience over and over again, you've created a niche for yourself in their subconscious minds. This niche is what is in turn called a 'brand.'
Content means different things to different brands and boils down to what you're trying to achieve with it. It could be:
Sales enablement content like how-to-guides or case studies
The reading material that you share with your prospects to educate them about your product/service like product catalogue or brochures
Technology heavy whitepapers, frameworks, or solution blueprints that you share with your prospects to showcase your thought leadership and tech-prowess
The content you showcase on your website, including the resources such as blogs, press releases, or testimonials
RFI or RFP solution response documents that you share with your potential customers
Or even the good old emails and texts that you use to interact with each other
Focusing on the kind of content experience you deliver at every touchpoint becomes crucial.
But why care about content experience when you'd much rather focus on other things? 
It's a very valid question and here's our answer: 
Why You Should Care about Content Experience
Because in a level-playing field, content experience can become the single biggest lever that makes all the difference.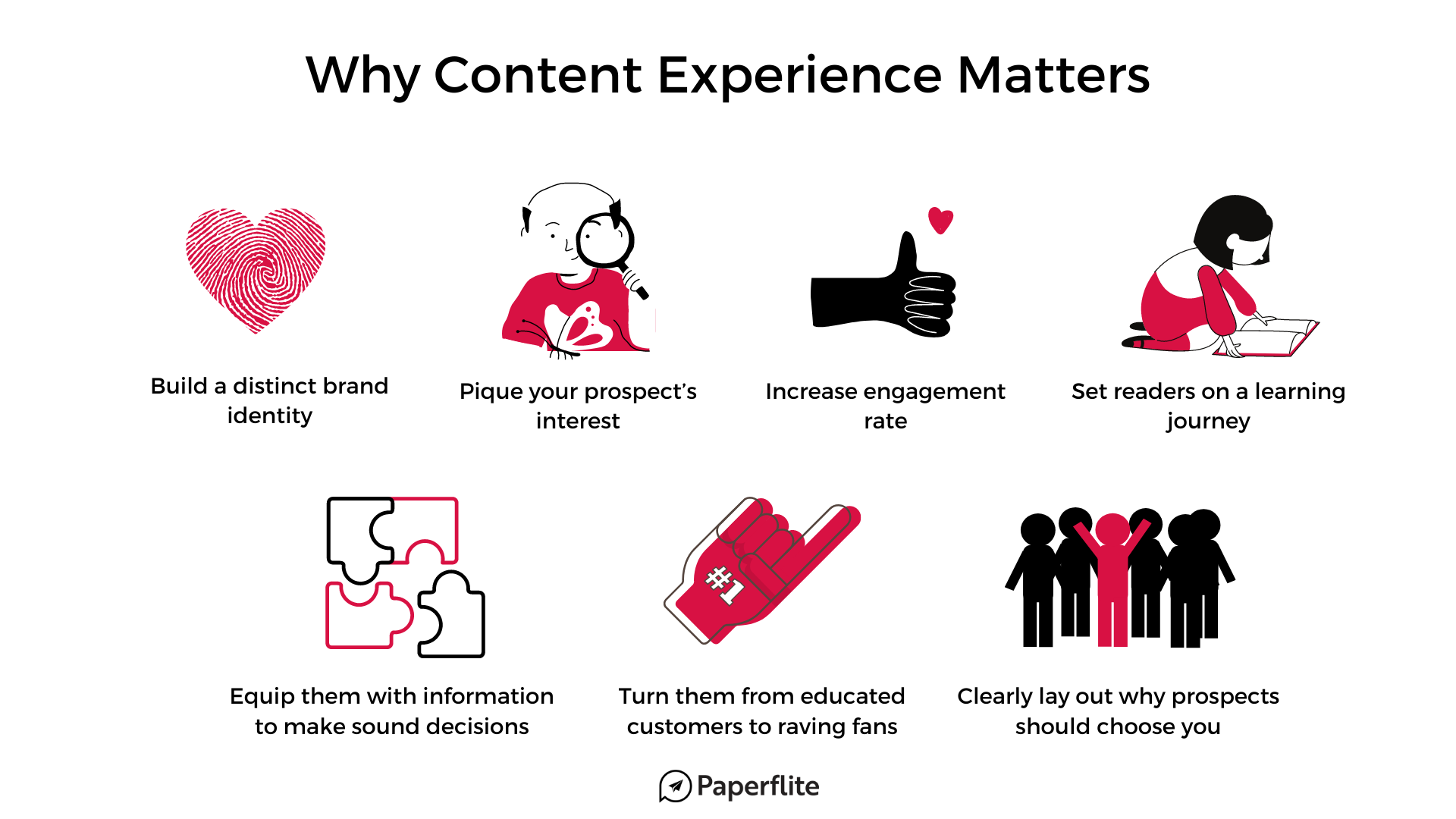 Content experience helps to:
Build a distinct brand image by mentally matching a specific type of content experience with your brand
Make every interaction memorable and piques your prospect's interest
Increase engagement rate by including dynamic and interesting content elements
Set your readers on a learning journey by educating them at every step
Equip them with information required to make sound purchase decisions
Enhance brand affinity by turning them into educated customers first and raving fans next
Set your product/service apart from the rest by clearly laying out why they should choose you over your competitors
Now that you've understood content experiences are a must-have, let's figure out how you can create them.
How to Create Amazing Content Experiences
Creating content experiences doesn't have to be daunting if you have the right tools and follow certain ground rules.
In this edition, let's get started with the ground rules!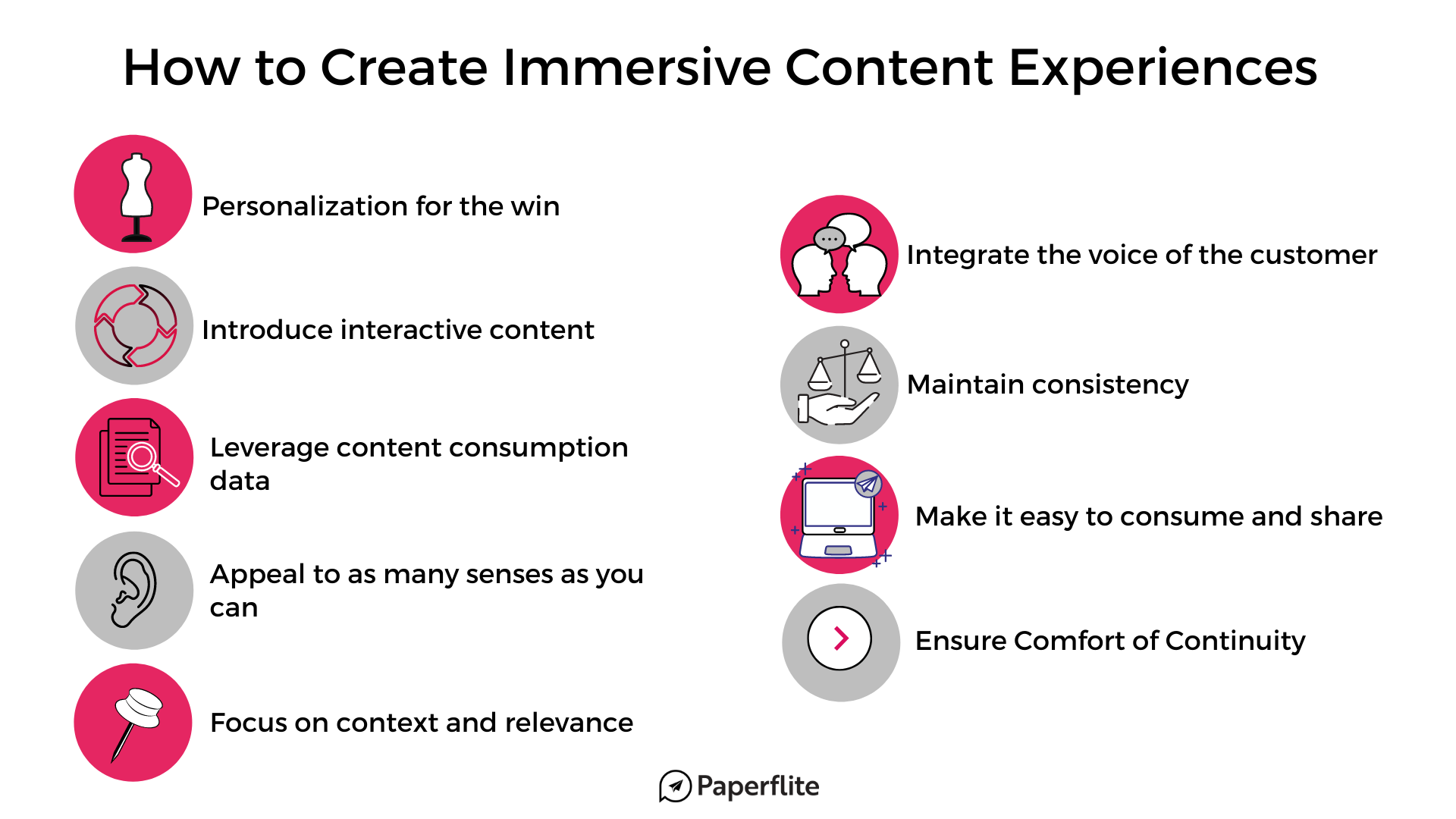 1. Personalization for the win
We've said this before and we'll say it again -  buyers don't have time for yet another run-of-the-mill content. If you're blasting mass emails and content, please, for the love of god - STOP.
"The days of one-size-fits-all broadcast marketing are over" - Brian Clark's words, not ours. 
But is there something worse than impersonal content? 
There is - a half-baked, failed attempt at personalization. So much so that a 2019 Gartner study revealed that about 38% of brands stood at risk of losing their customers owing to poor efforts in personalizing their marketing activities.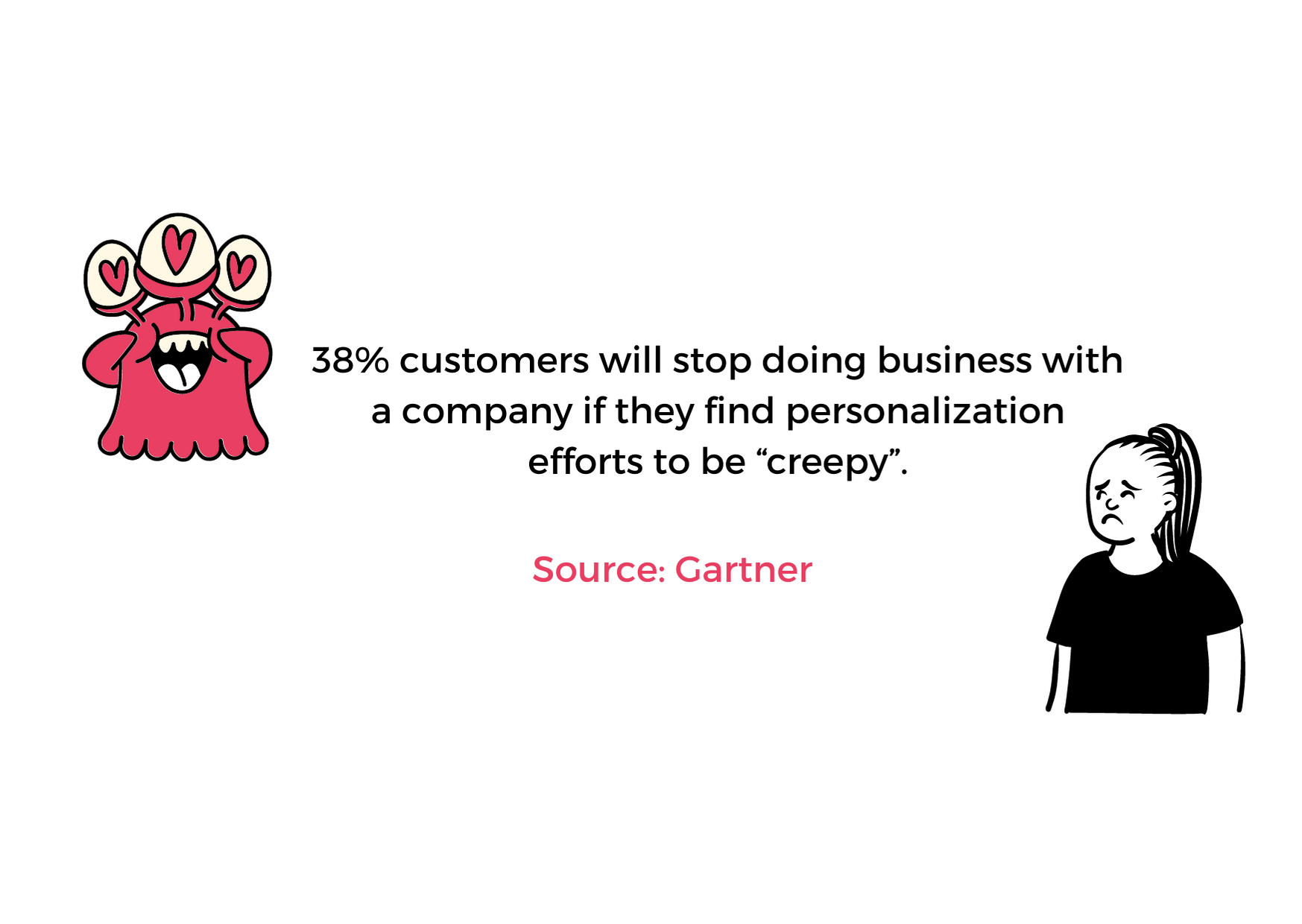 One way to avoid doomsday and personalize content the right way is by using the right technology that helps you create these content experiences. Imagine delivering content experiences that look like a personalized gift box with a handpicked bow on top. 
This is where a tool like Paperflite can help you materialize this thought. Content experience software allows you to create personalized experiences that:
Require no design or coding skills
Are scalable
Provide real-time analytics
Also Read - Expert Op: Creating Positive Content Experiences
2. Introduce Interactive Content to the Mix
Think about this - We find it extremely taxing to sit through long-winded monologues but immediately get excited about a Buzzfeed quiz on the kind of bread we are. Ever wondered why?
The answer is simple - even with revolutionary AI taking over our lives, (GPT-3 did not write this piece. Or did it? Guess you'll never know) we, as human beings, want to be snapped out of monotony and be interacted with. 
It, therefore, comes as no surprise that successful marketers and sales folks are people who are able to bring together conversations and conversions. From chatbots and quizzes to dynamic calculators and GIFs, interactive content is omnipresent. 
Here's how WeTransfer makes use of interactive content that a user experiences every time she sends or receives files.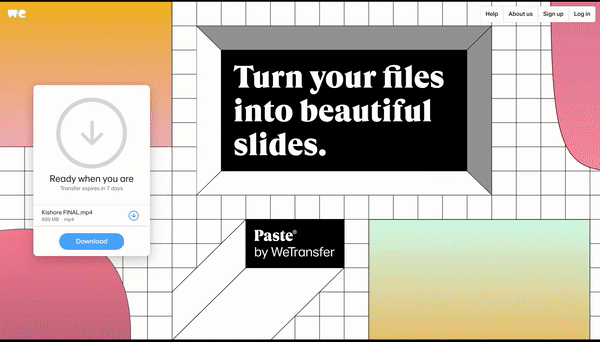 So if you're seeing content engagement rates dipping, now is the time to consider introducing interactive content to the mix! We assure you, it'll be worth your time.
3. Leverage Content Consumption Data
Out of the whitepapers, blog posts, and video snippets that you shared, your prospect has handpicked and consumed only a few. What information would logically help him/her next based on this content consumption behaviour?
To answer this, you need to be able to get your hands on the data that identifies consumption patterns across geographies, industries, and channels. Armed with this, you are now able to clearly identify what works and what doesn't work for them and customize the next steps so that you deliver a seamless content experience. 
At Paperflite, this data forms the backbone of what we do. Our powerful content intelligence metrics equip sales reps with granular insights on a prospect's content consumption behaviour, across channels, company, and user groups.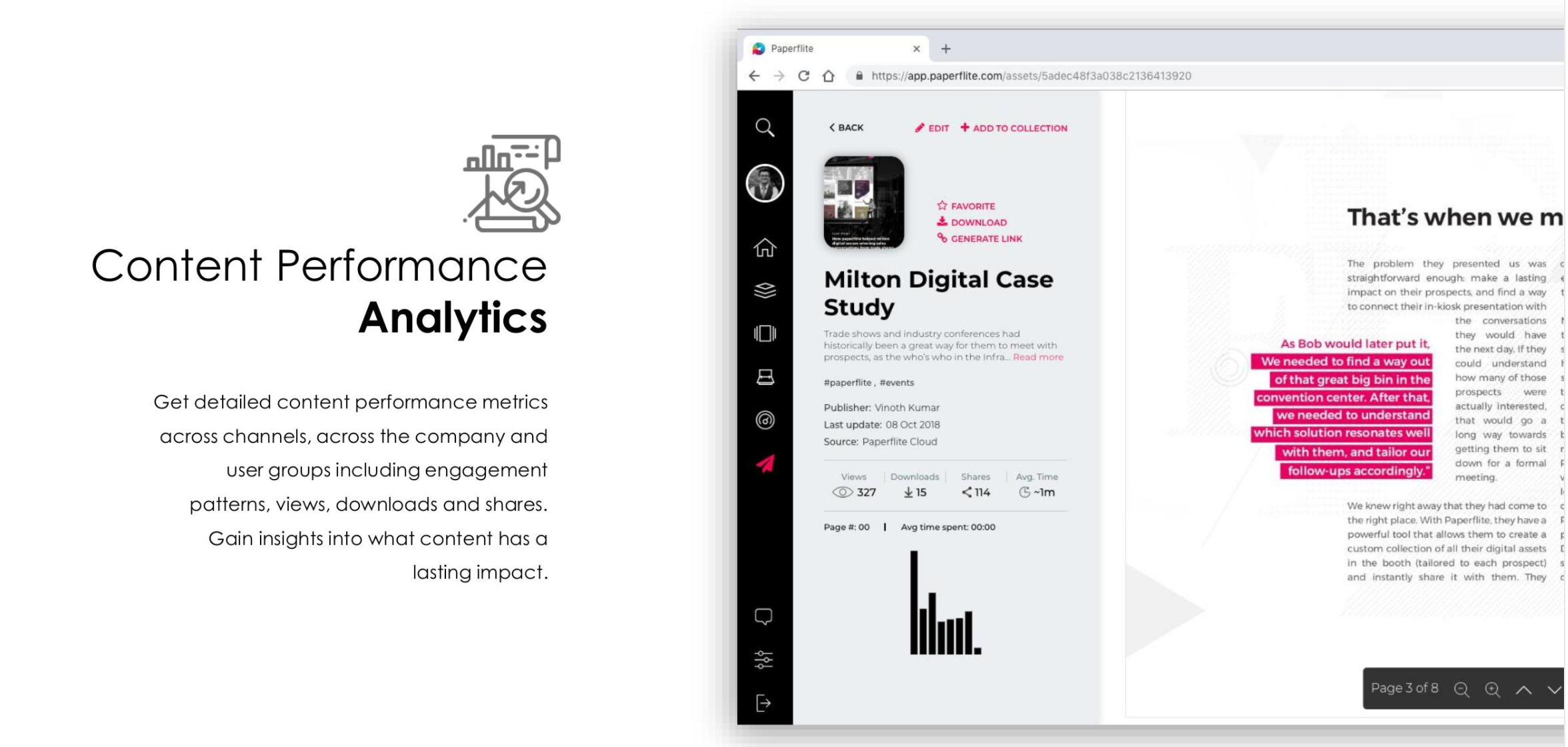 Other brands that curate relevant recommendations based on consumption patterns include Medium, Spotify, and Netflix, among others.
4. Appeal to as Many Senses as You Can
We'd be lying through our teeth if we said we didn't readily think of the tub of popcorn or that of the pretzels when we thought of the movie experience. Or the undeniably powerful audio systems. 
If you think about it, every experience you distinctly remember would have definitely appealed to more than one of your senses.
And you can do it with your content too!
Here's one way to get started - Try complementing that educational video or blog post with a specially curated podcast list that will truly help your prospects.  
Narrative Science nailed it in their recent Camp Revenue summit, which was a celebration of marketing and analytics that lasted 2 days and showcased experts from prominent brands. 
From a specially curated Spotify playlist to handpicked books and giveaways, it truly was an experience that was one-of-its-kind. 
5. Focus on Context and Relevance
"Personalization, Relevance, and Timing are the trifecta for successful messages."
We ticked the personalization box previously in the piece. When it comes to context and relevance, the folks at Adobe seem to agree with Justin. 
Below is a snippet from the recent Digital Trends Report Adobe released earlier this year: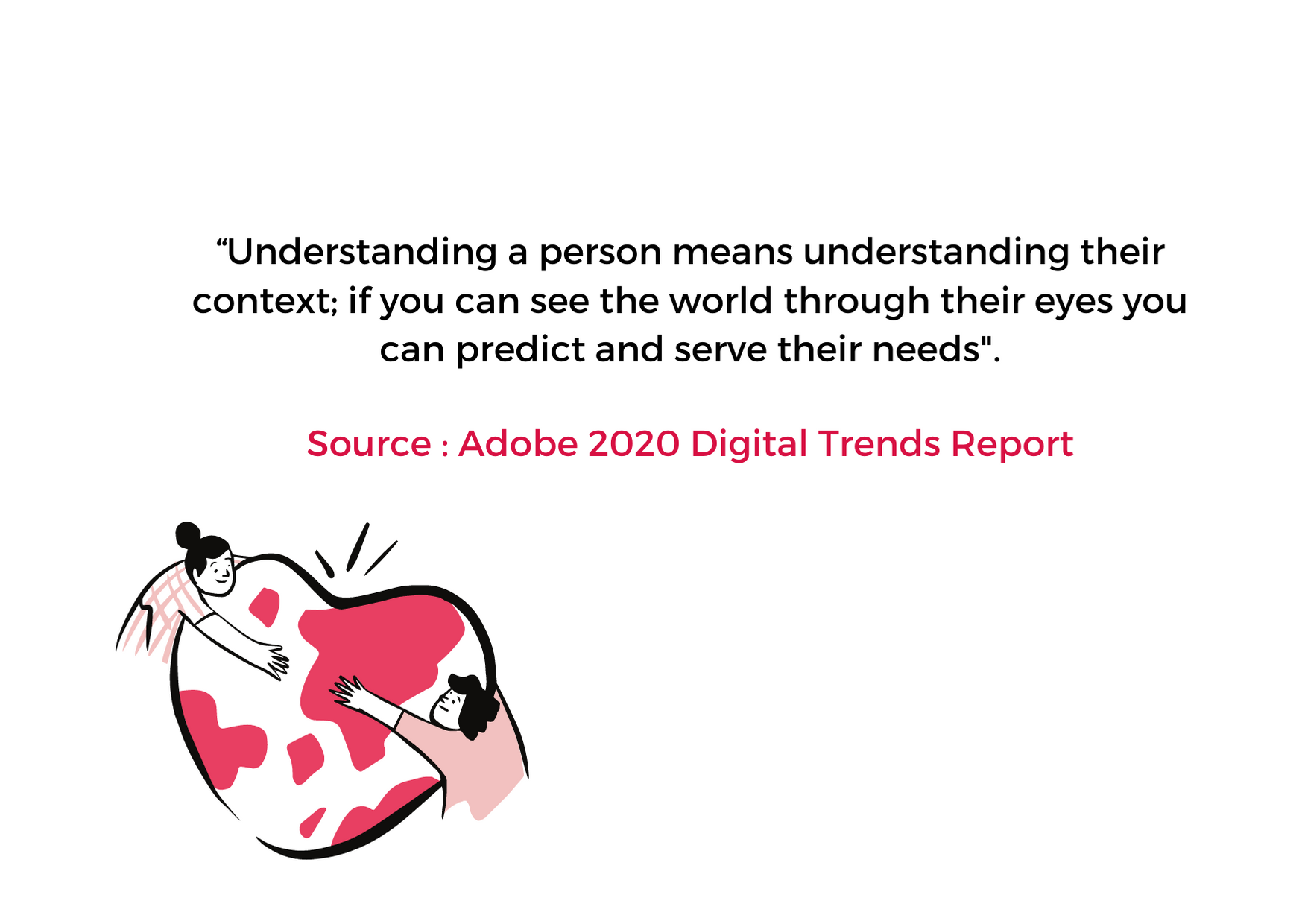 Mapping your content to your prospect's stage in the buyer's journey and making it relevant to them forms the basis of a sound strategy. To do this, understanding the context or the worldview of your customer becomes the precursor. 
It also circles back to the previous point on having the relevant data so that you can make sound decisions.
If you're looking for inspiration on the kind of content that works best for each stage, look no further because here's one we pulled from our archives, just for you!
Click on the image to check out the entire sequence!
6. Integrate the Voice of the Customer
Irrespective of how logically sound you think your content is, it is going to sound like gibberish to your prospects if they don't relate to you.  
Here's a quick checklist of questions you can ask yourself to ensure you don't walk down the gibberish path: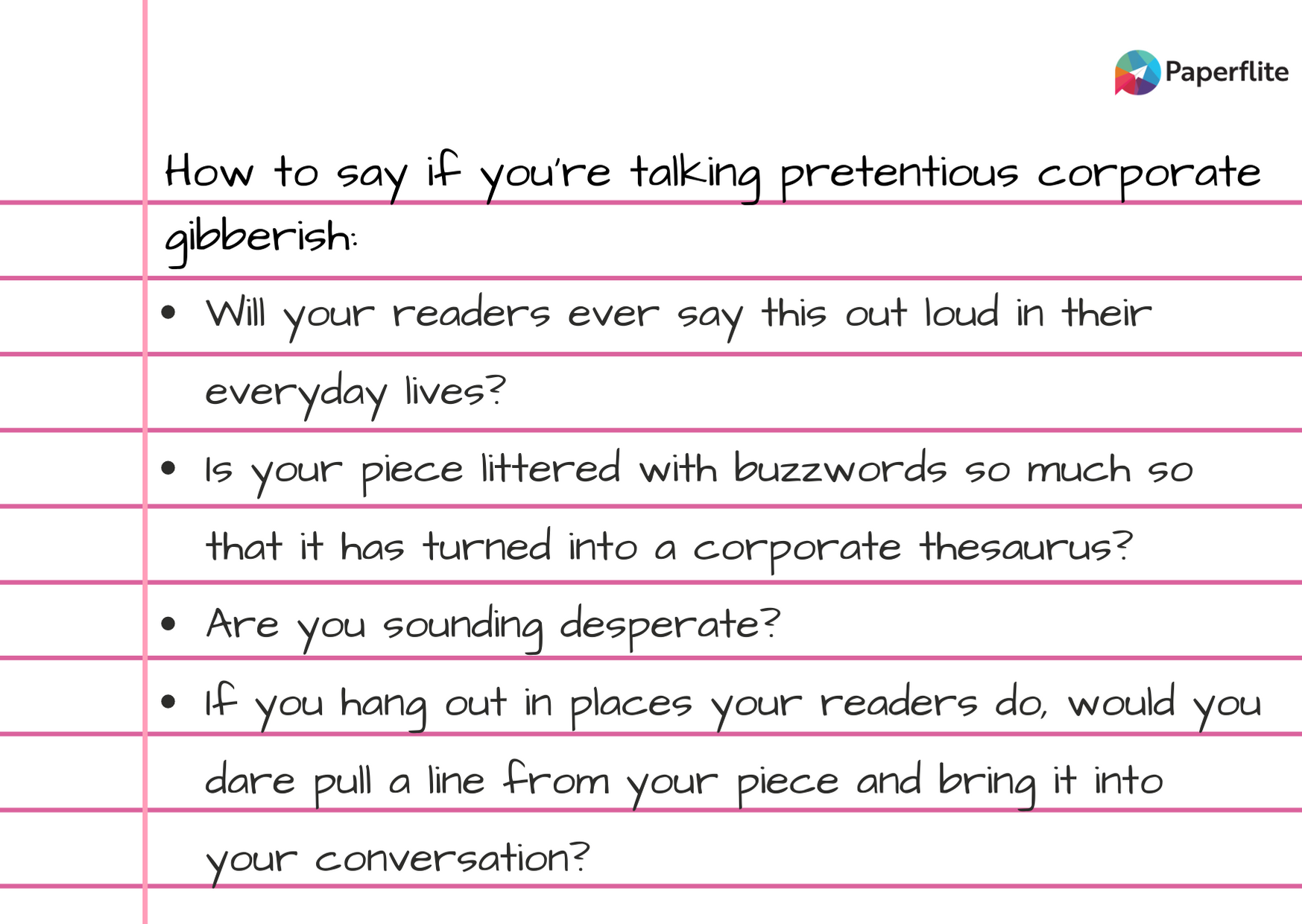 With sophisticated tools in the Conversational Intelligence category, it shouldn't take you a long time to crack the code. 
But if you aren't financially equipped to make use of those tools, you can always go back to the oldest technique in the book -  pay close attention to every interaction and every micro-behaviour. 
Hang out where your prospects hang out (think channels like LinkedIn, Facebook Groups, Reddit, and Slack communities) and try to get an inside view of what their world looks like. 
7. Maintain Consistency
The various pieces of content you create shouldn't sound like each of the seven dwarfs from Snow White took turns creating. Seriously. Picture them: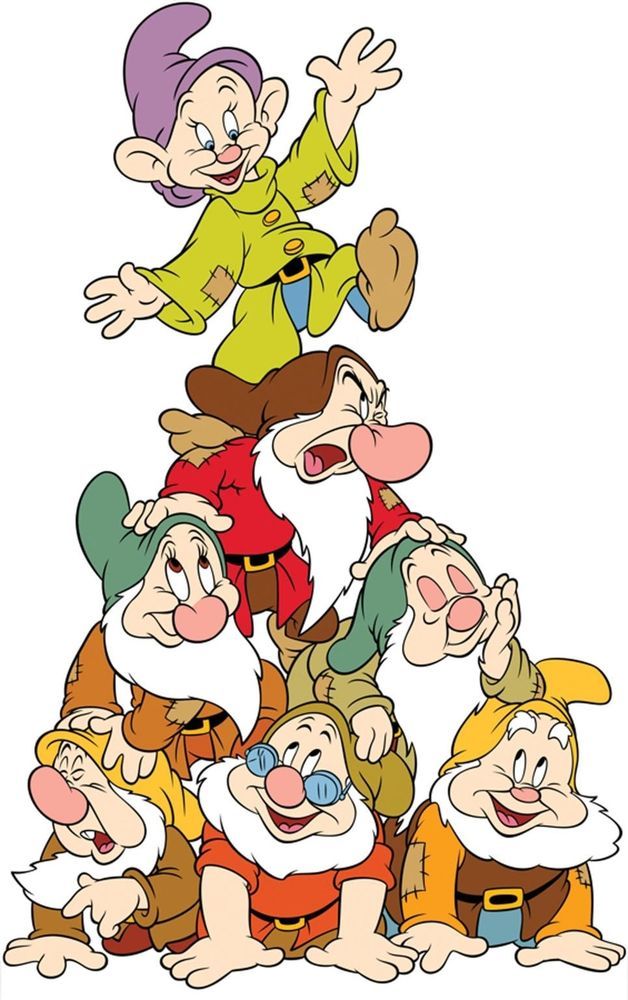 All of them!
Now you understand why having a consistent tone of voice across platforms is non-negotiable when it comes to creating content. 
Irrespective of whether prospects interact with you on social media or your website or in an event, they should have a consistent and cohesive experience when it comes to a brand. 
Are you naturally funny? Helpful will work maybe. How about witty?
Take time to decide the kind of tone you want to set for your brand and lay it down as a foundational principle that every person in the organization follows. 
8. Make it Easy to Consume and Share
Remove any friction and roadblock that might make it difficult for your prospects to consume or share your content. You want them to enjoy it which is why you've shared it with them. Make it as easy as possible by asking yourself questions such as:
Unless it's highly confidential, do I really have to set up a form with 17 fields before they can even get a glimpse of it?
Can I offer multiple device optimization options so they can pause and pick up from wherever they want to?
Am I allowing them to share it with others if they wish to do so (again, unless it's not highly confidential)?
9. Ensure Comfort of Continuity
According to UX Planet, the comfort of continuity refers to the principle of offering "logical, sequential and uninterrupted experience to the users while completing their tasks". 
Viewed through the lens of delivering a content experience, this means:
an uninterrupted transition across file types
a logical transition from one step in the journey to the next
removing unnecessary distractions that include pop-ups and forms
Ensure that with each piece, your prospect is set on a learning journey. Structure it in such a way that it gently nudges them to the next step instead of jumping at them, in terms of both the content and the transition across files. Oh, and don't forget the pop-ups. 
With this aspect taken care of, you'd be on your way to a well-crafted overall experience.  
While these are certainly not the only ways to craft content experiences, these are definitely the ground rules that you must keep in mind to get started.
Here's a handy cheat sheet that you can always go back to: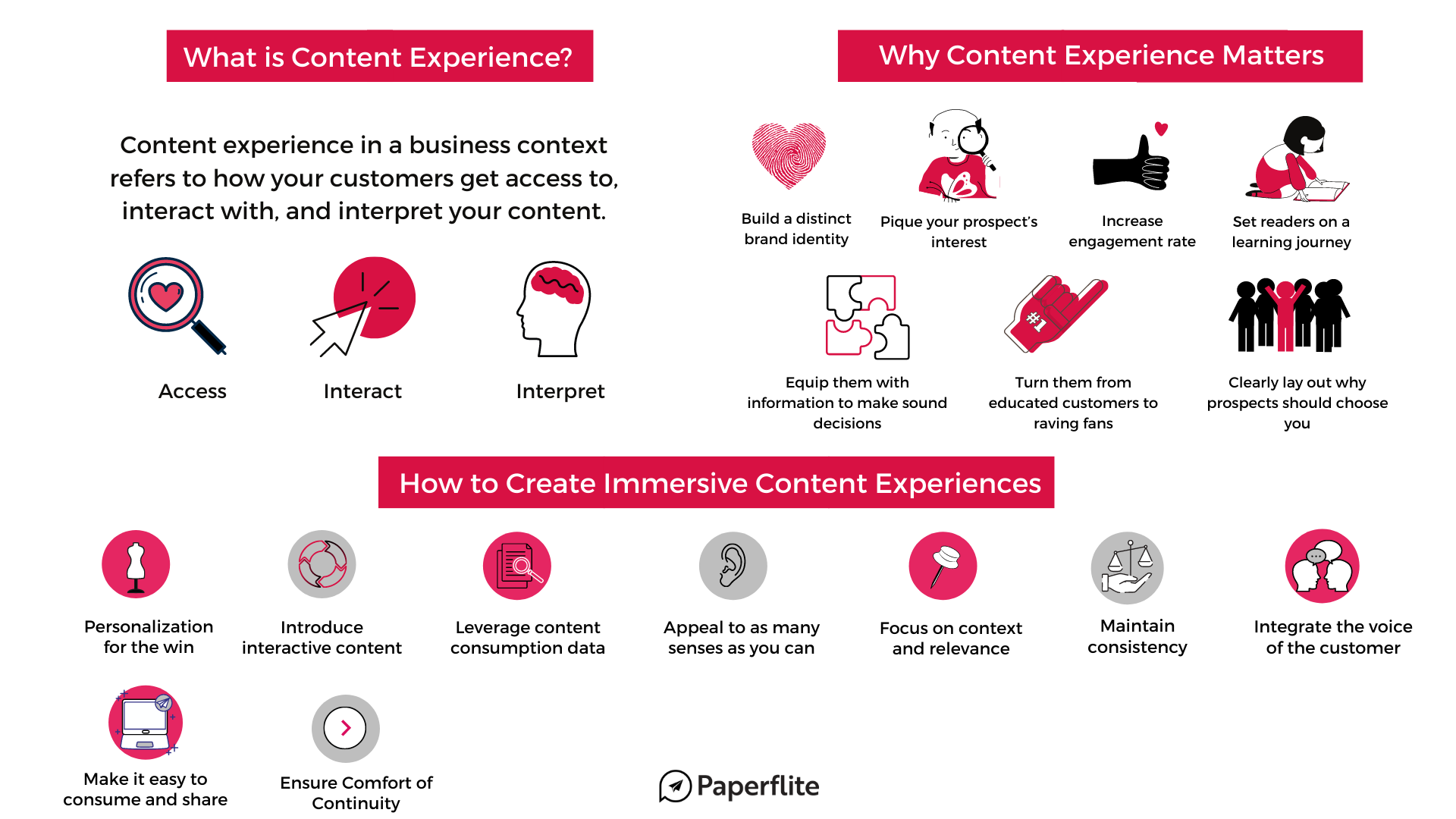 Also Read - Expert Op: Creating Positive Content Experiences