Give marketers a design team and you help them for a while. 

Give marketers a Canva account and you help them for a lifetime.
University for most of us is a big blurry mush of parties, friends, classes, and everything else. But for Melanie Perkins, it was a phase of design and discovery.
The year is 2006. Melanie and her boyfriend Cliff Obrecht are studying at a university in Perth, Australia. 
In her free time, Melanie is teaching design programs to other students and that's when she realizes how sheerly frustrating these design softwares are. Even finding a single button can turn into a wild goose chase. 
You know how they say frustration is the mother of inventions? Yeah, that and Melanie's actual mother. 
Her own frustrations steered Melanie towards a path she never saw taking - she now wanted to make design accessible for everyone. There has got to be a way to make design simpler and collaborative, she thought.  So she began with a product she knew the most - high school yearbooks.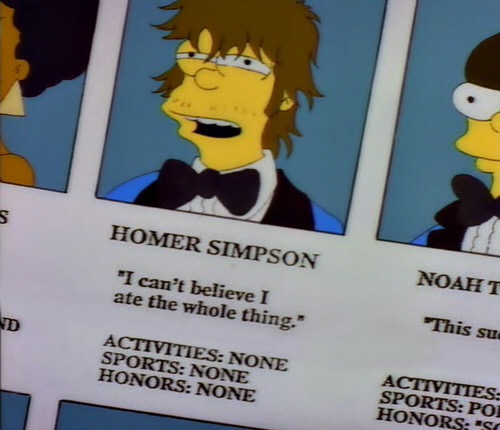 At 19, Melanie and Cliff built Fusion Books, a school book building tool to make designing less painful and more fun. The couple didn't stop at just helping people design these school books. They went on to print these books and physically deliver them across the country.
Fusion Book helped the couple validate their idea and remains active to this day. 
Cut to 2010, and Melanie got her first big break. She was at a business conference in Perth when she happened to meet with Silicon Valley investor Bill Tai. What followed was Melanie pitching her product to Bill, and as a result, getting invited to Bill's private kitesurfing retreat for investors called Maitai. 
Long story short, this retreat opened new doors for Melanie and Cliff and helped them attract investors. Their dream of having a one-stop-shop design site was unfolding and Canva was born.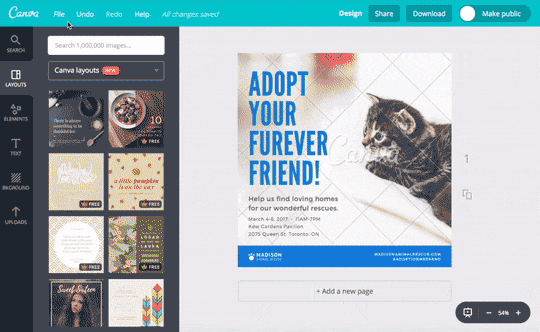 In 2012, the couple's hunt for a tech co-founder began. Cameron Adams joined the team and this trio would go on to be the star founding team of Canva.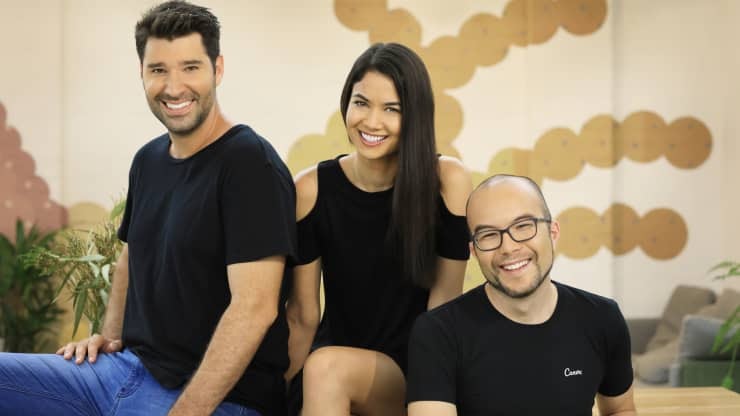 From static presentations to animated videos, Canva enables designers and non-designers alike to design instantly and break the status quo. 
In October 2019, the company acquired additional funding of $85 million in the funding round led by Silicon Valley investor Mary Meeker's Bond Capital.
Today, Canva is valued at $15 billion, backed by investors such as Blackbird Ventures and Skip Capital, and has over 55 million active users. 
Previously on SaaS Stories that Inspire