The Freshworks Story
February 24.2021
3 minutes
A broken 40-inch LCD Samsung TV, a few strands of pulled out hair, and a 'makes you punch a hole in the wall' problem later, Girish Mathrubootham found himself on the receiving end of a brutal and unacceptable customer experience in 2009.
As if the broken TV wasn't bad enough, the insurance company then decided to take him on a 'meet the entire customer support department till you are too tired to follow up' ride.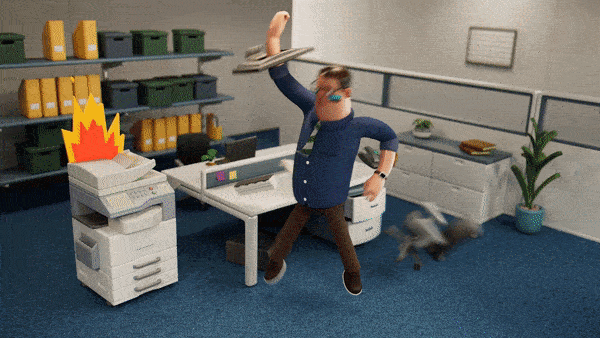 Moving countries is exhausting. Combine it with an inefficient shipping company and an insurance company that ghosts you every time you call and you have the perfect recipe for disaster. Thankfully for Girish, it was an inspiration to incorporate a brand that would move mountains in the SaaS world.  (They're right when they say, 'Spite is a powerful motivator'.)
This is the story of Freshdesk. 
Back in 2009, SaaS was an emerging and promising domain in India, and the current SaaS customer service softwares had more holes in them than Swiss cheese. This space was something Girish was already familiar with and the opportunity was too exciting to pass on.
A random comment on Hacker News, a few months of sleepless nights, two resignations and multiple mugs of coffee later, Girish Mathrubootham and Shan Krishnasamy founded Freshdesk in 2010. A no-fuss customer service software, Freshdesk was cloud-based, user-focused, and didn't make you want to quit your day job. 
Company software is often unbearably complicated and bulky and right when you're about to ask for help, you see the argute Argus-eyed IT guy give you the side eye making you instantly reconsider your decision.
But it was the incorporation of Freshdesk that brought about a paradigm shift in the balance of power, with the users finally being the ones in control of their experiences! (What greater victory than owning a product that empowers its users?!) 
By 2012, Freshdesk had raised its first round of funding and by 2015, it had crossed the 30,000 customer mark and gone truly global. (In fact, Freshdesk's very first customer was from Australia!) 
In 2016, Freshdesk launched Freshsales and proceeded to rebrand itself as Freshworks the very next year.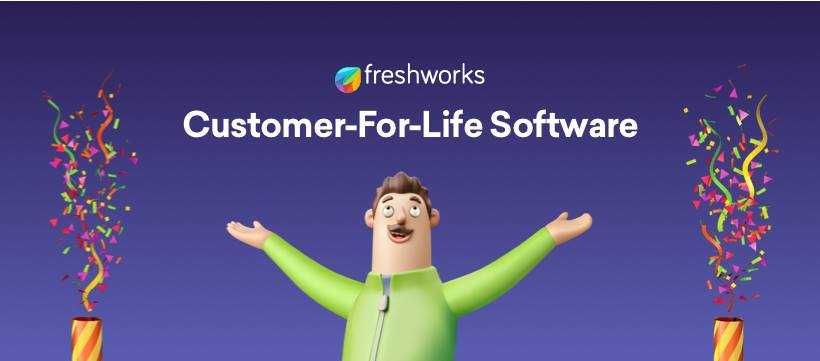 Freshdesk was only the first stop; Mapping the entire customer journey across multiple product and business silos was the greater vision. Freshworks knew the importance of cross-departmental data exchanges and how valuable knowing a customer's backstory can be. 
Imagine walking into a store, fuming, ready to turn into Karen if you had to, with the sole purpose of burning the store down. Before you turn into a fireball, ready to devour everything that comes your way, the store manager approaches you, takes your bag away, replaces it with exactly what you were looking for. The emerald green slip dress. (Ahh, if only)
We'd like to think we're rational beings, but we often call up customer support with this exact outlook, expecting them to know exactly what we want, where we want it, and why. Freshworks wants to make that happen.
In 2018, Freshworks 360, a multi-product suite was unveiled. Ever since, Freshworks has only grown bigger and better. In 2020, it launched Freshworks CRM and crossed $300M in ARR (Accounting Rate of Return) with over 40% YoY ARR growth. (Huh, talk about being overachievers.)
Previously on SaaS Stories that Inspire