Top 8 Sales Enablement Softwares That Give You The Edge
November 15.2022
8 minutes
Should we even tell you this? You know the power technology has to transform, you have experienced it and marvelled. We are just here to help you use that power to your advantage. 
When it comes to sales enablement, you never have to worry about reinventing the wheel. There are endless solutions out there that can streamline your efforts and help you close more deals. 
Sales automation software, for example, can help you automate repetitive sales tasks so your sales reps can focus on selling. Content management systems can help you manage and distribute sales collateral, so your sales reps always have the most up-to-date and relevant information at their disposal. You can also set up systems that allow all your sales teams to see exactly where a customer is on their journey and who's responsible for each lead using CRM software. 
Adopting platforms like these help to optimise communication, make everything run smoother, and ultimately allow  your teams to do what they do best: SELL.
It goes without saying that technology is a game-changer, in all aspects of business, giving you an edge over the competition. All you need to do is make sure you're taking the time to identify bottlenecks and explore whether there's a tech solution that can get things running smoothly.
And there will be, which is exactly what we'll explore now!
Companies Known To Help With The Best Sales Enablement Practices
As mentioned above, there are plenty of solutions out there that can help you with enable sales. But which ones should you use?
Well, that depends on your specific needs. Here are a few companies that are known for their sales enablement solutions:
Paperflite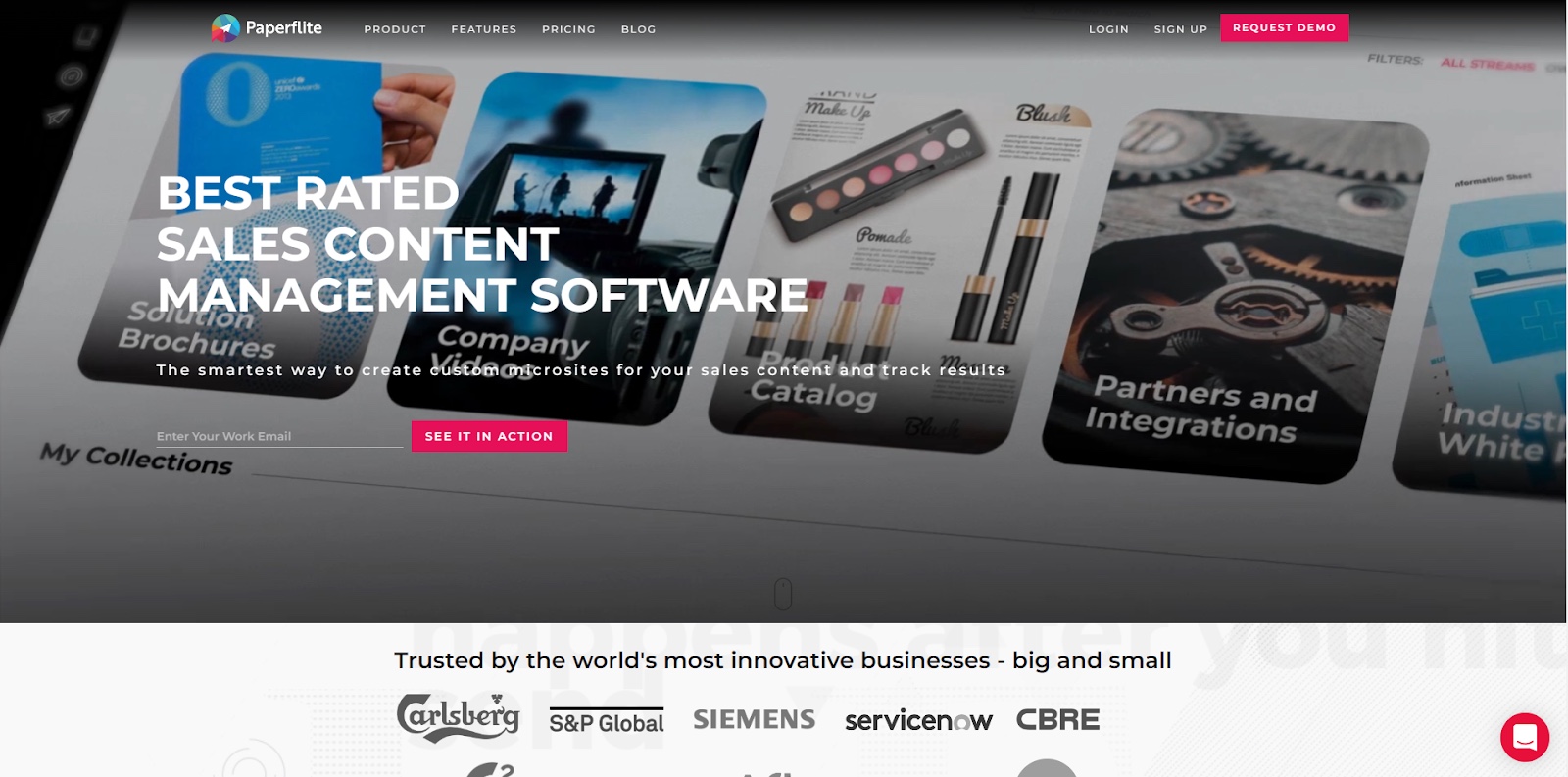 Paperflite is a powerful end-to-end content management and sales enablement system with features that allow you to create and organise valuable content in customisable streams for easy access. It also provides a ton of real-time analytical data and gives your team everything it needs to succeed, all from one place.
It is easy to use, so your sales reps can pick it up and start using it quickly, and it integrates with popular sales tools so that you can manage all your sales content.
Used by some of the largest companies and enterprises around the world, including Carlsberg, Siemens, G2, Aspire Systems, and many more, there's never been a simpler yet more powerful way to empower your customer-facing teams with the right content and tools they need to get results.
Build Content Experience That Captivates Your Buyers
HubSpot CRM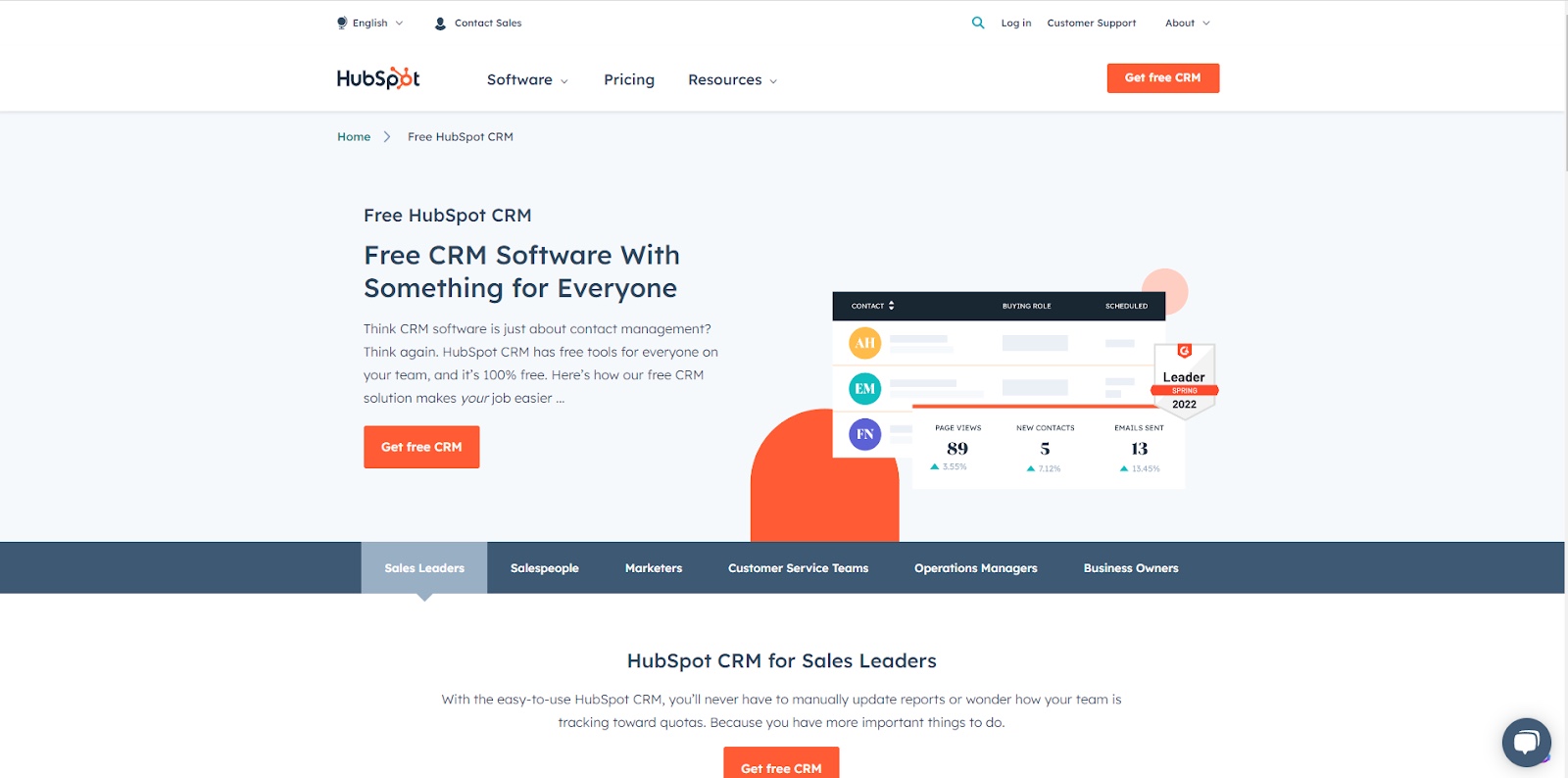 A company that needs no introduction, Hubspot is one of the leading sales automation platforms, HubSpot Sales offers a suite of sales tools that predominantly helps sales reps automate many aspects of their sales process.
HubSpot CRM is 100% free to start on, with multiple premium tiers for when you're ready to scale up, each providing plenty of features to sink your teeth into. 
Some of these include real-time sales activity tracking, a comprehensive reporting dashboard, pipeline management, and a streamlined interface; again, your sales team can log in and solely focus on doing what they do best while remaining fully equipped to get the job done.
Pipedrive CRM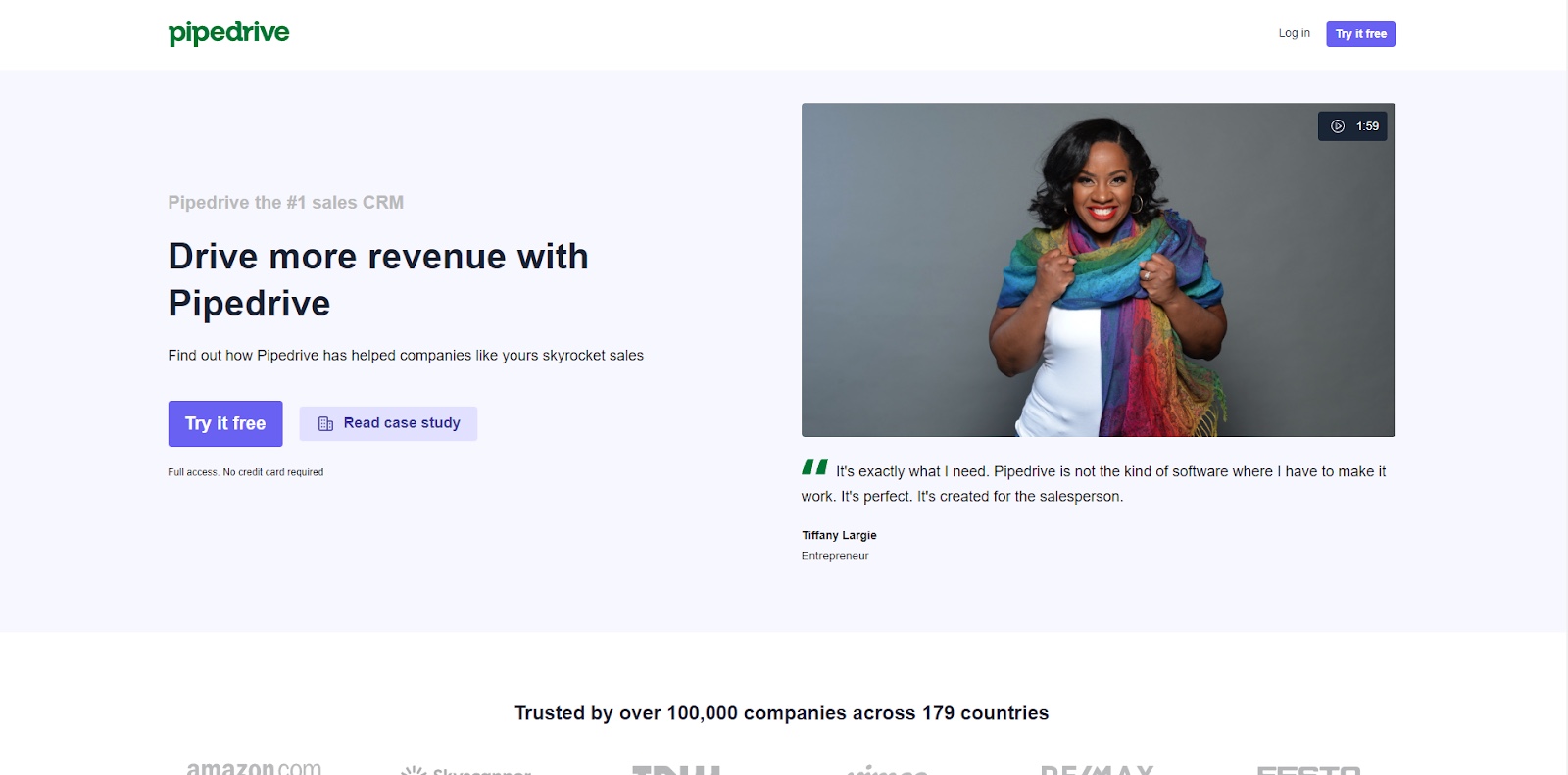 Pipedrive is a cloud-based, award-winning CRM designed to help sales reps close more deals, used by over 100,000 companies, including Amazon.com, Vimeo, and Skyscanner, to name a few. 
All you need to do is step up your pipeline in the app, and it will start tracking progress in real-time. You'll receive automated alerts and reminders for when deals can be made, and AI technology is on-hand to help you identify unique opportunities that you might have otherwise missed.
Of course, all the basics are included, such as contact management, deal management, and sales pipeline management. There are also plenty of opportunities to integrate your existing tools for extra usage, ultimately providing you with a powerful yet simple-to-use tool that handles everything in one easily accessible place.
Klenty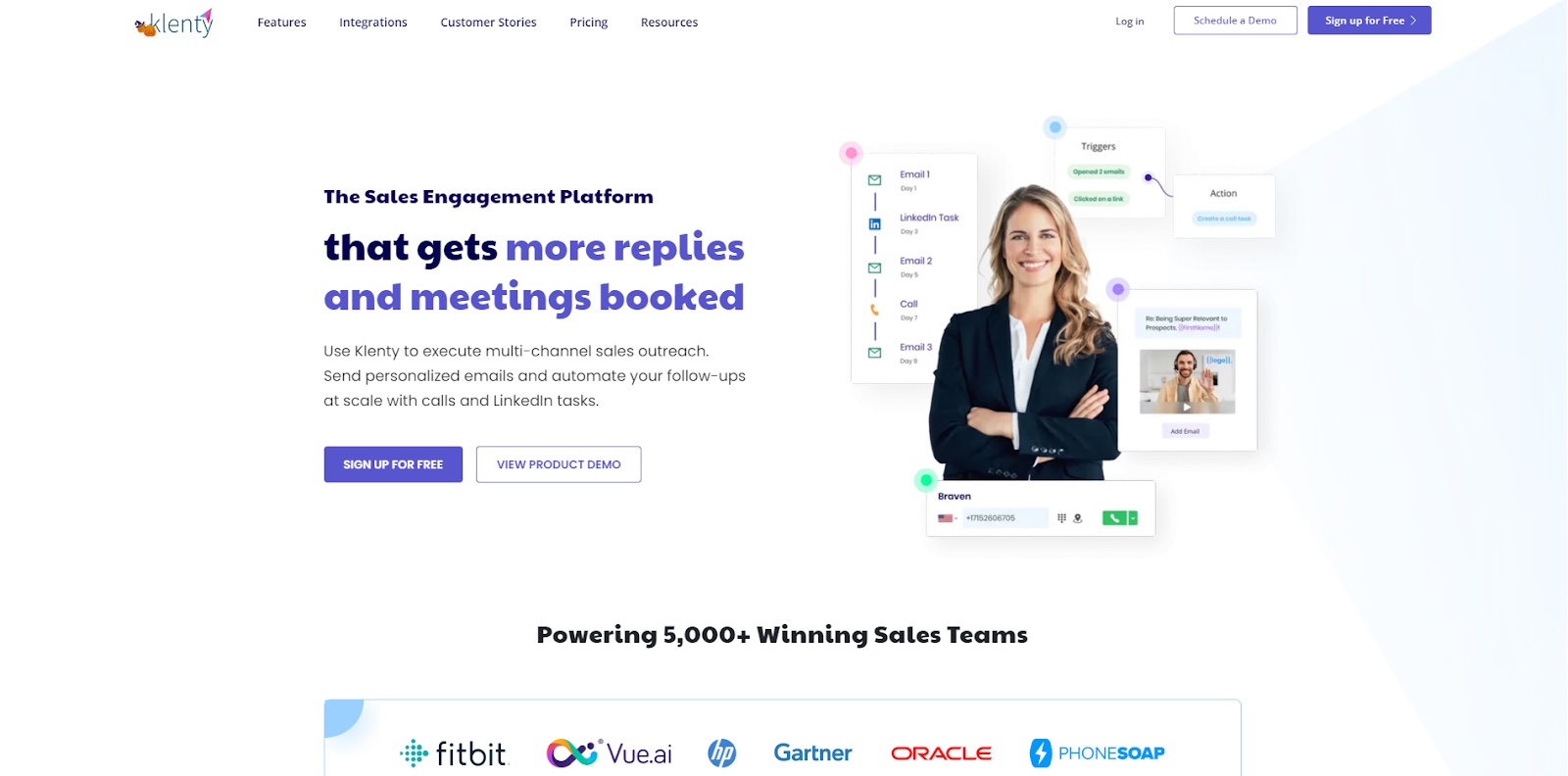 Klenty is a multi-channel sales engagement platform that really helps you take automation and prospect management to the next level. Using the tool, you can create highly personalised prospect emails while automatically organising said prospects by their engagement rates, ensuring you're focusing your time predominately on those that matter most.
On top of this, Klenty makes it easy to fully automate follow-ups to save time and get faster, more comprehensive results across the board. 
Cleverstory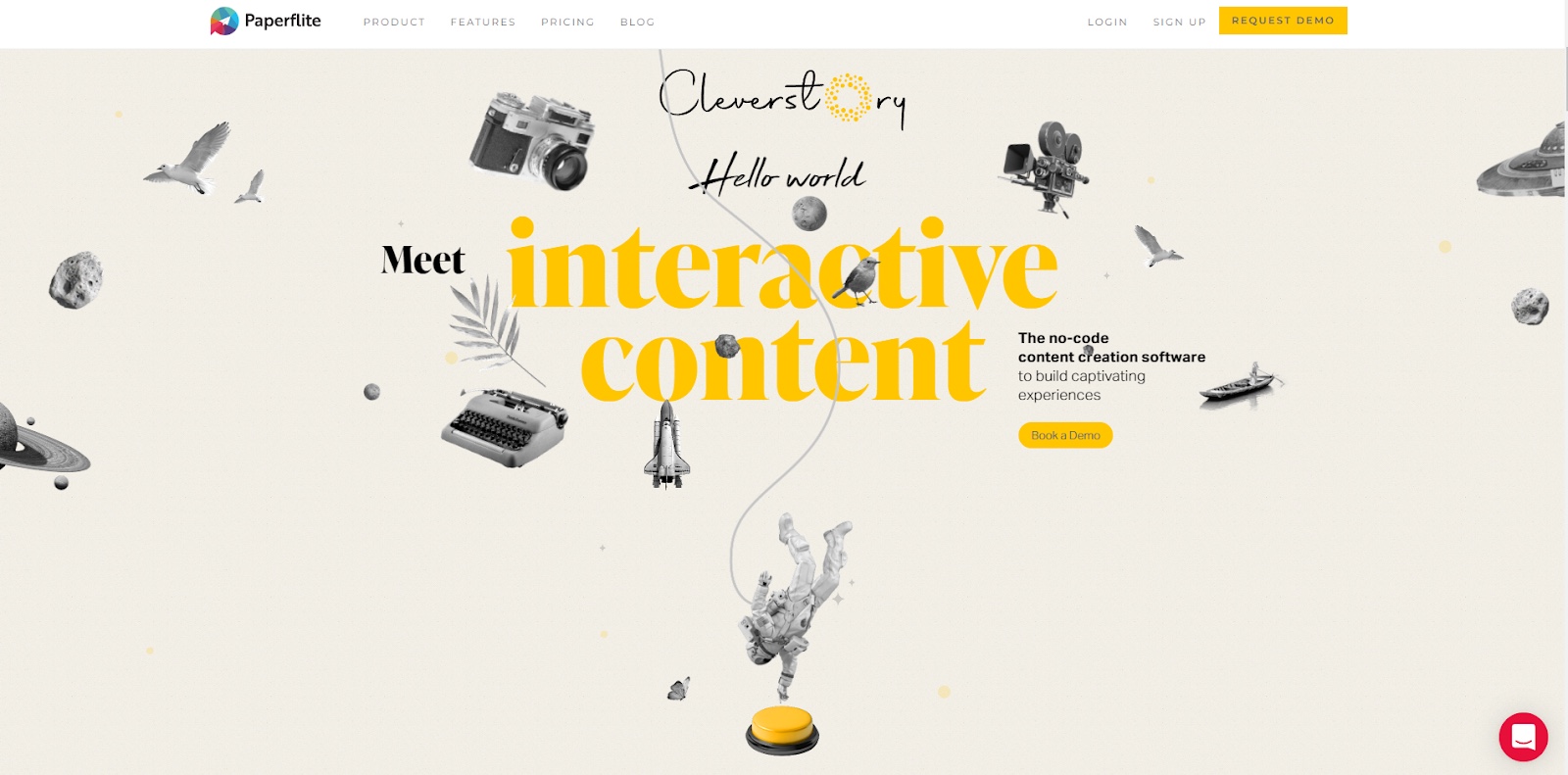 Creating high-quality content that resonates with your potential customer is one of the most exhaustive parts of the sales process. However, you can save so much time while retaining quality using Cleverstory.
This no-code platform allows you to create captivating content in a matter of minutes, whether you're writing blogs, creating PDF brochures, or designing interactive experiences. 
That's right, interactive content allows for clickable experiences that are proven to increase lead volumes by 42%, time spent on content by 73%, and click-through rates by 28%.
There's never been a better way to engage with your customers, to grab their attention by showcasing what you have to offer, and ultimately getting them interested in what you have to say.
Make Content That Is Bingeable And Not Boring
Gong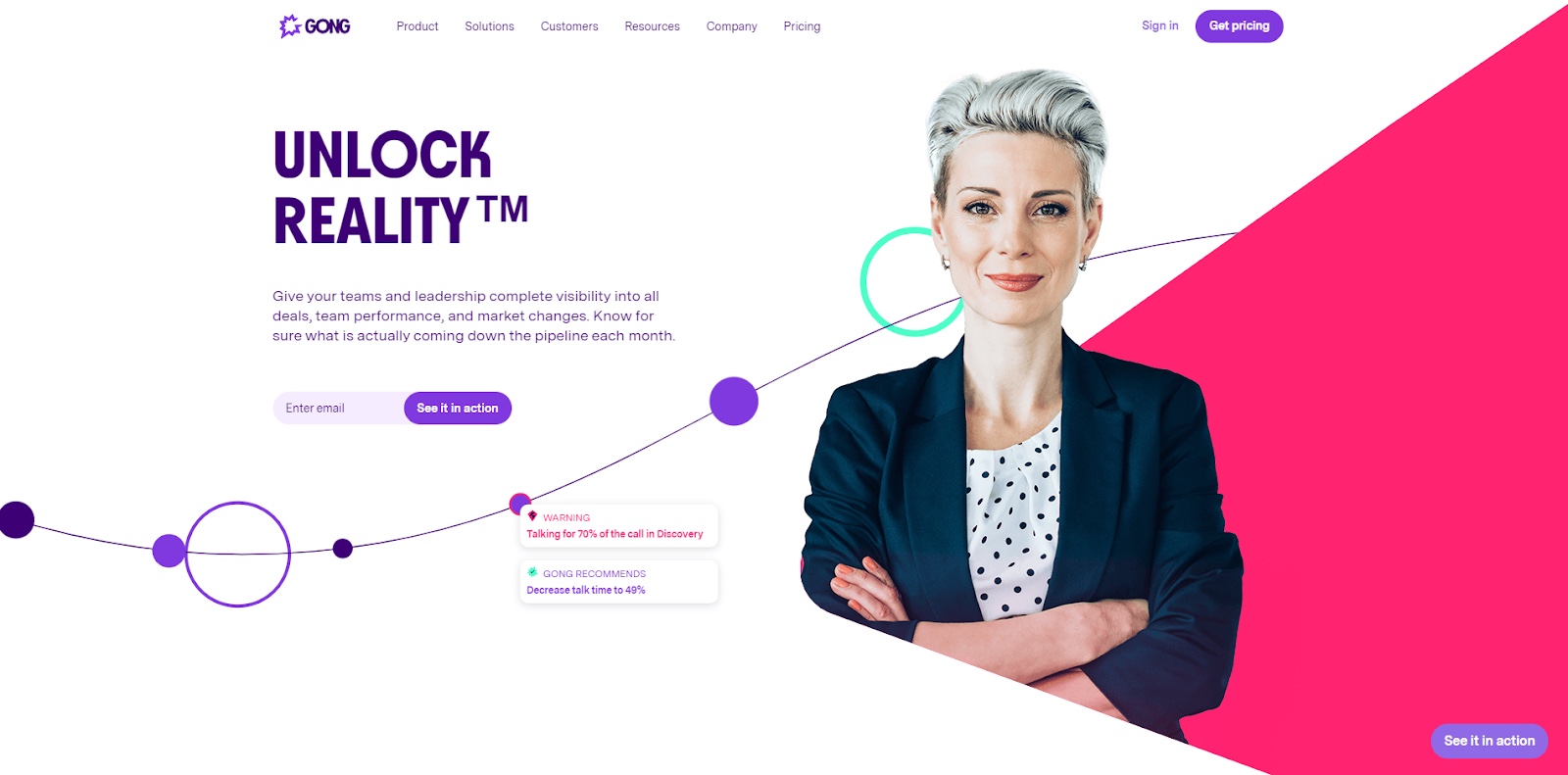 Gong.io is marketed as a sales intelligence platform that provides sales reps with the data they need to close more deals. 
This is clearly a very team-oriented platform that analyses every step of your pipeline, while monitors individual reps and overall team performance. This is a great way to identify your bottlenecks and your high performers, which of course, is the best practice to pull up the slack with training and improved solutions.
Gong is also a great way to get organised, clearly showing you month-by-month what you have coming down your pipeline, and there's a fantastic feature that enables you to track market trends, providing you with actionable recommendations on getting better results, all backed by the power of artificial intelligence.
SFDC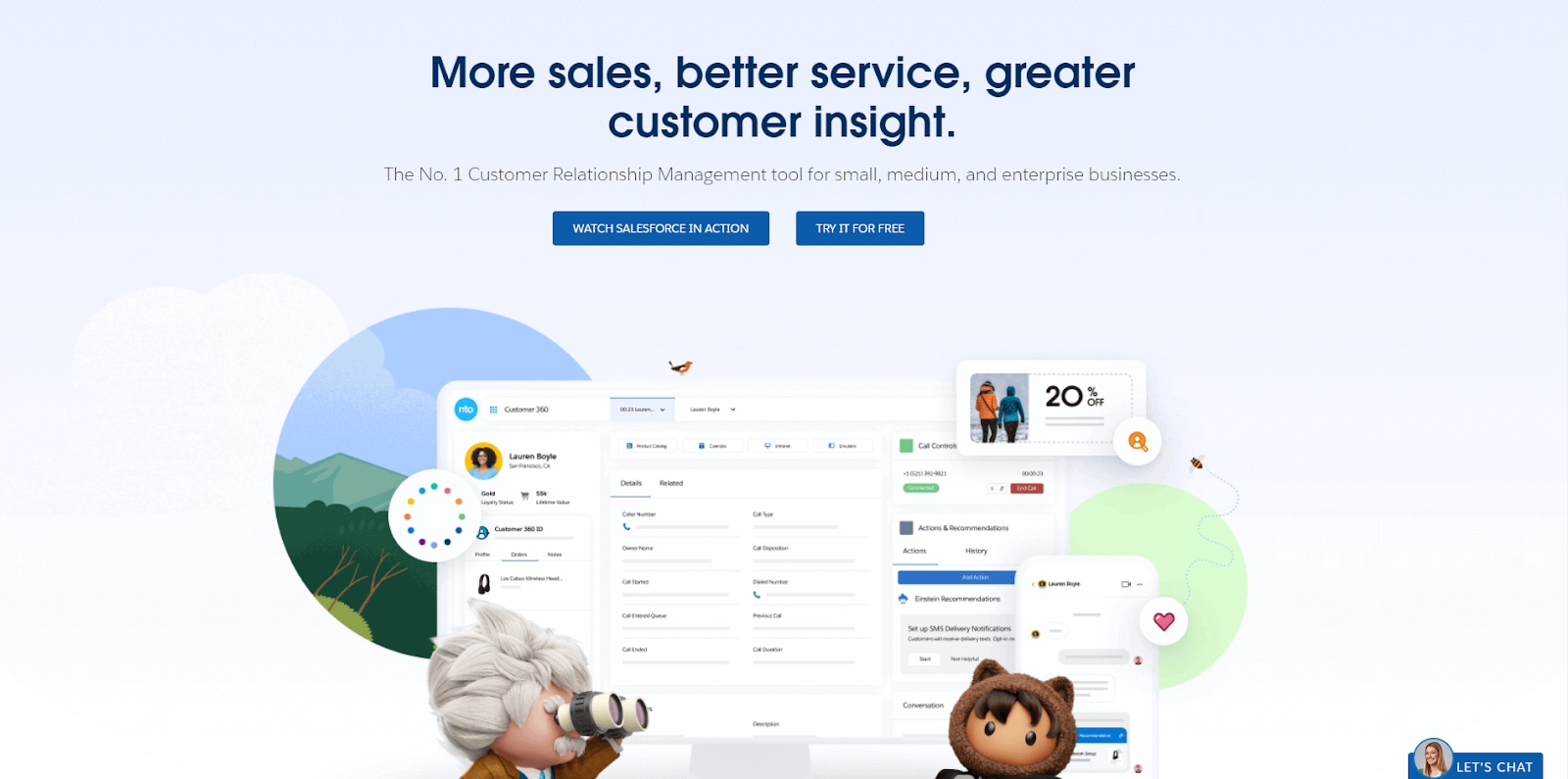 Salesforce.com (SFDC) is another dominant form in the CRM industry, an American cloud-based solution that has stood firmly in the B2B industry for decades. 
Using the powerful Customer 360 package, you'll have access to literally everything you need to succeed, including tools like marketing automation, customer relationship management suites, along with the ability to track and manage every single customer touch point in your pipeline.
Incredibly, Slack is now a default part of the Customer 306 platform, which is known for being one of the best ways to bring teams together, especially if you have top talent remotely working from all over the world. 
With everything integrated, seamless, and optimised for ultimate productivity, it should come as no surprise that Salesforce is adopted by over 150,000 companies worldwide, revolutionising what is capable from a CRM. 
Microsoft Dynamics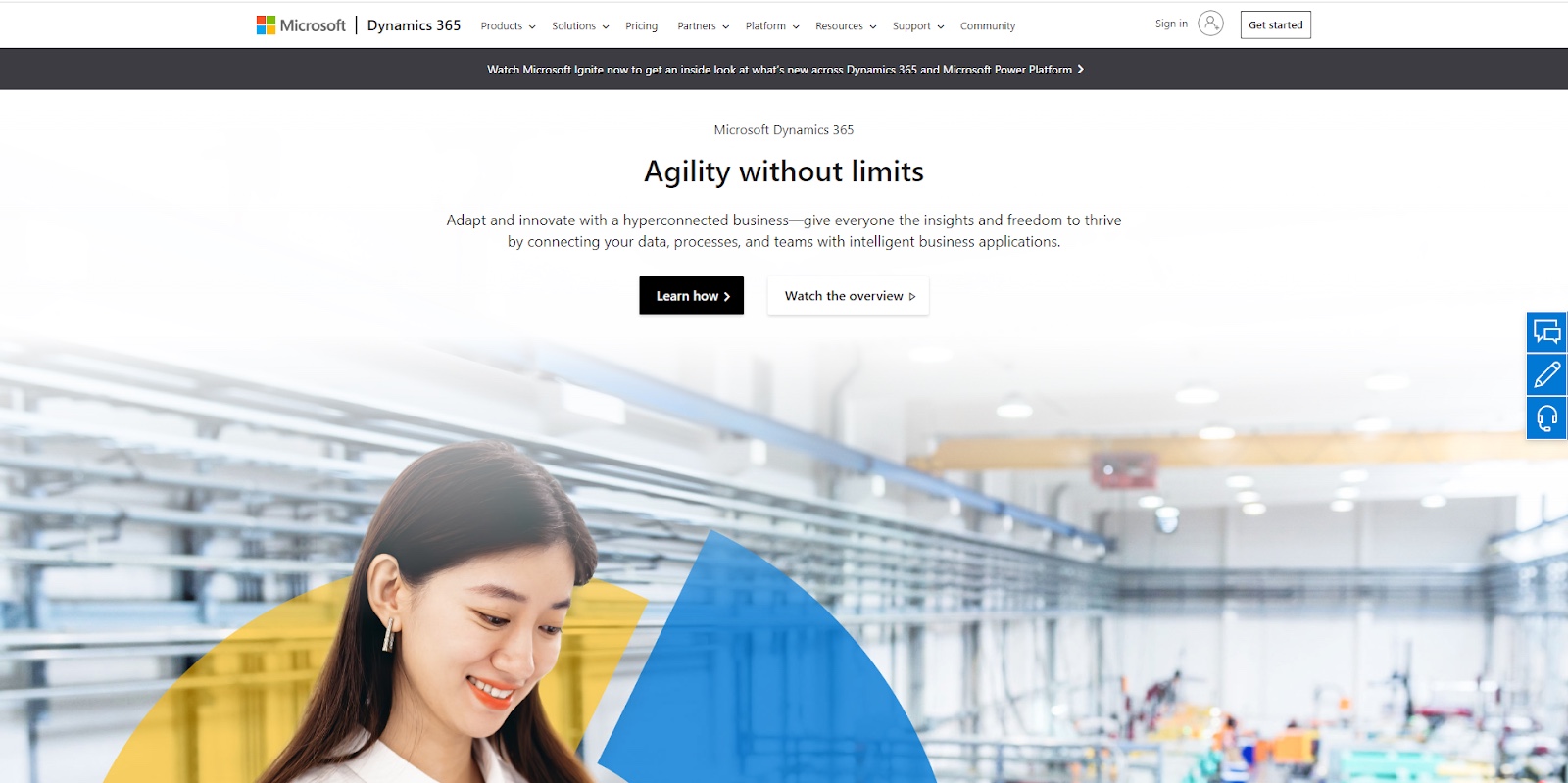 If you're already using the Microsoft 365 system, then Microsoft Dynamics could be the series of business applications you've been looking for. Designed for small-to-mid-sized companies to plan and manage their resources, as well as manage their customer relationships. 
It's worth noting that this is marketed as a complete business management solution that touches on all areas of business, including finance, services, sales, and business operations, all from one easy-to-use application.
Everything operates in the cloud, which means you can access everything from anywhere, and you'll be provided with a ton of insights from across your business in one reporting dashboard that allows you to make actionable decisions based on the trends. 
The sales-related features here are pretty decent, and ensures that your sales reps work faster, smarter and more efficiently using data to back up everything they do.
Choosing It Right
As you can see from the variety of software and platforms above, sales enablement can feel like a complex process requiring several different tools, but it really doesn't have to be that way.
When choosing the right sales enablement solution for your business, all you need to do is consider your specific needs. 
Do you need help with sales intelligence? Or sales automation? Or do you need a platform to help you manage and distribute sales collateral? And several other such parameters. 
The truth is you're always going to get the best results if you merge some of the platforms. This means that you get the best of every world, not just the benefits of a single platform.
Okay now, this is just what we don't want you to feel - overwhelmed! Sales enablement using technology could be a complex process but not with the right software! 
So why waste time waiting? 
Reach out to us here at Paperflite, and we can walk you through what you need to do to fly!
Come on now, let's start!