The Marketo Story
September 30.2021
3 minutes
A career in Physics is lucrative, said no one ever. However, you can take up Physics, do a little bit of fusion research and then do stints in Management Consulting, and eventually find your way to being a co-founder of a company that shapes the marketing tech space. Sounds weird, doesn't it?
But that's exactly what Jon Miller, the co-founder of Marketo did. And he wouldn't have it any other way, he says. 
"I haven't looked back 23 years later, but I don't regret the fact I studied physics. That quantitative analytical way of thinking has helped to guide my career both as a marketer and now as a CEO"
Back in 2006, the trio of Jon Miller, Phil Fernandez and David Morandi founded Marketo with a vision to get marketers a seat on the revenue table. An issue that's still plaguing marketing teams all over. They set out to build software that would allow for closer sales and marketing alignment and tie marketing efforts to revenue with the help of technology.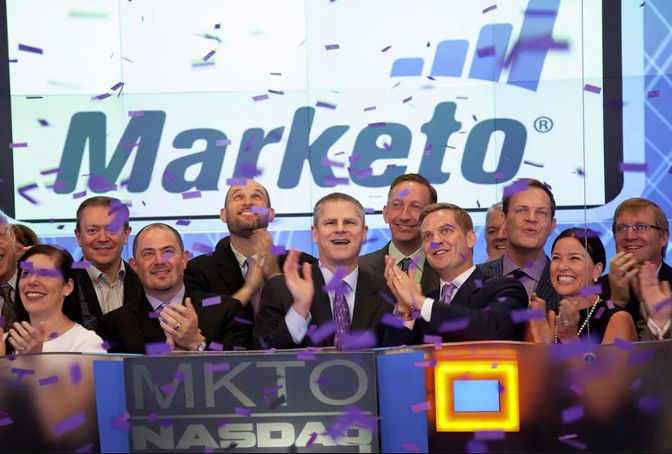 Jon, Phil and David had all worked together at Epiphany, another marketing automation company.
In 2005 when Epiphany was acquired by SSA Global, Jon, Phil and David got together to build a next-gen marketing tech software. This was when marketing was seen as a cost centre and capital investments for marketing technology were unheard of. And the trio wanted to change that. The challenge was convincing people that marketing could get value from technology.
To make it easy for customers to purchase, they took the SaaS route which meant significantly lesser upfront capital investment. This was also when SaaS was relatively new. 
What started as a lead management startup, over the years snowballed into a marketing automation giant. And it wasn't until 2008 that they'd released their first product, after struggling to raise funds initially.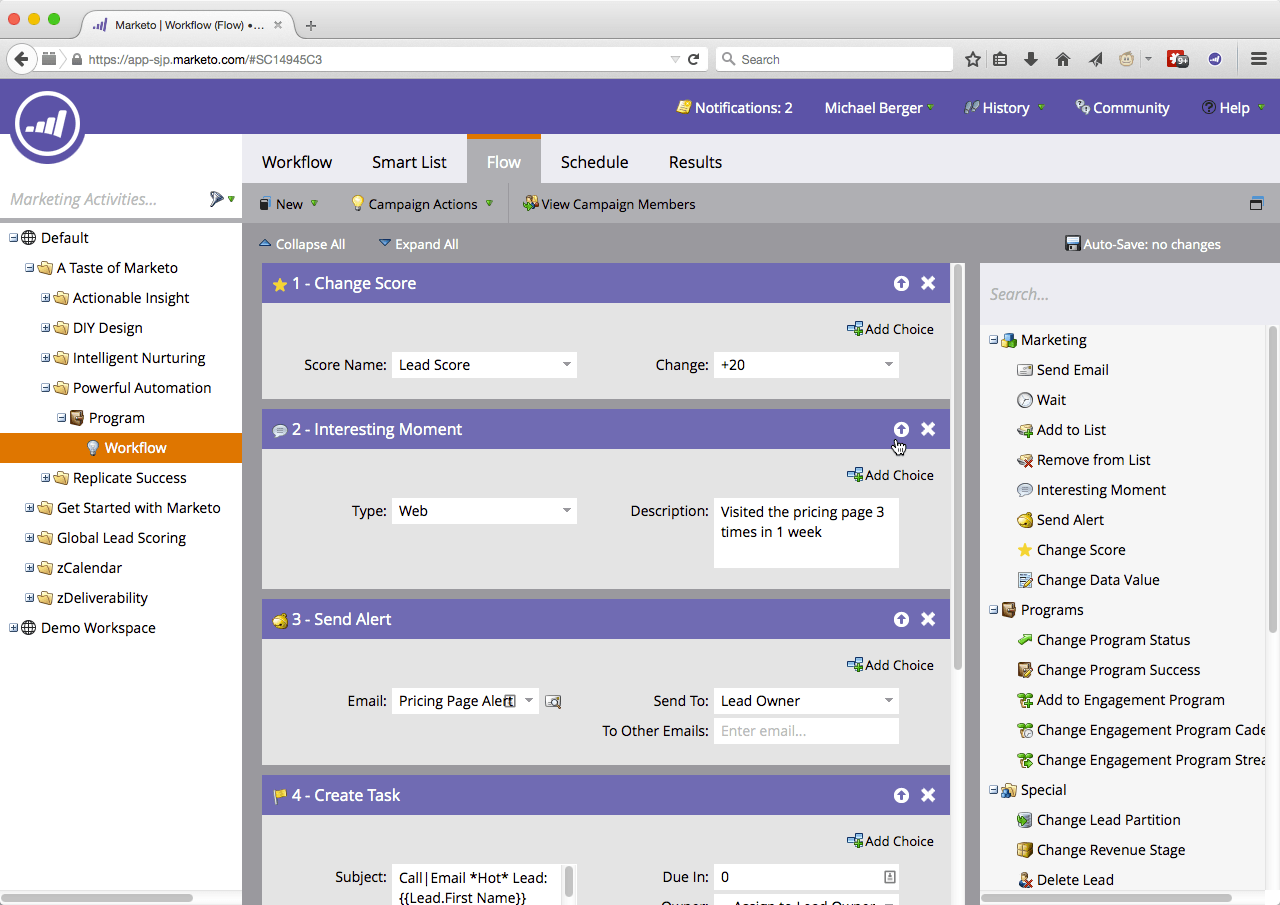 Jon Miller: The OG Growth Hacker
Marketo saw revenues soar right away and this growth was fuelled largely by the audience Jon and Marketo had built through their inbound content marketing efforts. Jon was an active blogger and he'd built a network of people that had heard of Marketo even before they'd released the product. 
The Marketo blog also helped in SEO rankings. With SEO in its nascent stage, it became easy for Marketo to consistently rank higher on the search engine results by way of Jon's content marketing efforts. 
1000 Pound Gorilla against a 100 Pound Chimp
What also helped them grow so rapidly was the clever positioning against an established player like Eloqua. Eloqua, at that time, was expensive and hard to use. So Marketo positioned itself as an affordable and easy-to-use alternative to Eloqua.
In 2011, Marketo was ranked 28th on the Forbes' Most Promising Companies list and had clocked annual recurring revenues to the tune of $33M
After multiple funding rounds throughout the years, raising close to $110M in the process, Marketo went public in 2013.
Post IPO to Now
In June 2016, Marketo was acquired by Vista Equity Partners for $1.6bn and in 2018, just 2 years after the acquisition Vista sold Marketo to Adobe for $4.7bn for a whopping 3x gain. 
Previously on SaaS Stories That Inspire