How to Create a Digital Content Experience Strategy (With Examples)
For all the Pixar lovers in the house, do you remember the term "core memory" that Joy tosses around throughout the film Inside Out? 
A core memory is a distinct type of memory/experience that shapes a person and their behavioural traits. It mines your hard drive for something so precious that it becomes an integral part of who you are. 
This is the power that a single experience can hold. At least, according to Pixar, it is, and c'mon, we aren't arguing with them. 
Content experience is not so different. As the online space gets cluttered with too much content, brands and marketers develop elaborate experiences to keep their prospects engaged throughout the buyer's journey. Since content forms the keystone for each touchpoint, creating content experiences has become critical to keeping readers hooked to the brand. 
Being consistent with your content experiences across formats, devices, AND marketing channels helps you engage with the audience and enables you to build a strong brand recall. Or, as Joy from Inside Out says, "create a core memory". 
A good content experience can induce just the same happiness as Joy when she finds a happy core memory! 
Without further ado, let's all take a deep breath and dive into the deep(er) world of content experience strategies.
Formulating a Content Experience Strategy
If you own an electronic device, chances are you have been lured into someone's content experience strategy. 
How often have you clicked on a pop-up ad because it had a cute moving element or signed up for a newsletter that has nothing to do with you just because the experience was so compelling?
We think we can all agree that we are in a visual world and good content is being churned out at every nook and cranny. Everyone with a device is a content creator. But is the content being churned out reaching who it is supposed to be reaching, or does it end up becoming a part of someone's mindless scrolling? 
A solid content experience strategy ensures that your content reaches exactly who it is supposed to be reaching, in the exact way you want it to reach them and leaves a sizable impact on them while doing so. This way, no piece of content goes unnoticed or unappreciated. 
The question is, how do we come up with one? 
Here's a 5-step process to get started with a content experience strategy: 
Identify goals
We've all heard the phrase, "It's not the destination. It's the journey." We've probably even used it in our vacation pictures. 
However, when it comes to content experience strategies (we prefer vacations, too. Anyhow…), both the journey and the destination matter. The first step in formulating a content experience strategy is identifying your end goals. 
These can be either short-term or long-term goals. Here are some popular vacation spots   goals to keep in mind. 
"Hey, isn't that ____'s logo/content?". That - but insert your company's name, instead. 
In a world that's overflowing with content, the primary goal of any piece of content that goes out is to create brand awareness. Similarly, generating content experiences that etch a memory onto the viewer's mind can do the same. 
Generate revenue - obviously
Jokes apart, great content experiences can make your audience open up their hearts first, their pockets later. The kind of experience you create impacts the buyer's decisions massively while they make their way through the user journey map (more on that below). 
Increase customer loyalty
If Agnes from Despicable Me made this adorable face and asked our customers to stay, I don't think we'd ever lose a customer again.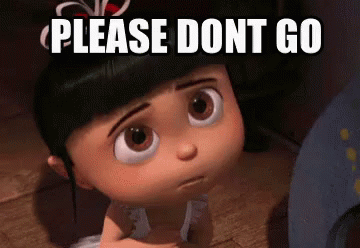 Sadly, this isn't possible. So, we resort to other measures such as producing kickass content that leaves our customers wanting more and of course, working on our content strategies. 
Fostering customer loyalty is one of the most important long-term goals to keep in mind while forming a content experience strategy. Converting prospects into customers is only the initial aspect of the process - customer retention is the primary goal. Formulating content experience strategies that induce ease of content consumption and bring in a sense of comfort.
Create memorable experiences
Circling right back to our Inside Out reference at the very beginning - Remember when Sadness and Joy get lost in the endless trails of Long-term Memory while trying to find their way back to Headquarters? So adorable. 
On their way, they run into "mind workers" who delete memories that are fading. However, they do mention that one memory never fades. The song from a gum commercial. TripleDent Chewing Gum was a gum commercial that had a catchy tune and stayed etched in Riley's memory forever. 
The mind workers joke about how they send it up to Headquarters from time to time, and it flashes in Riley's memory randomly. Hilarious, isn't it?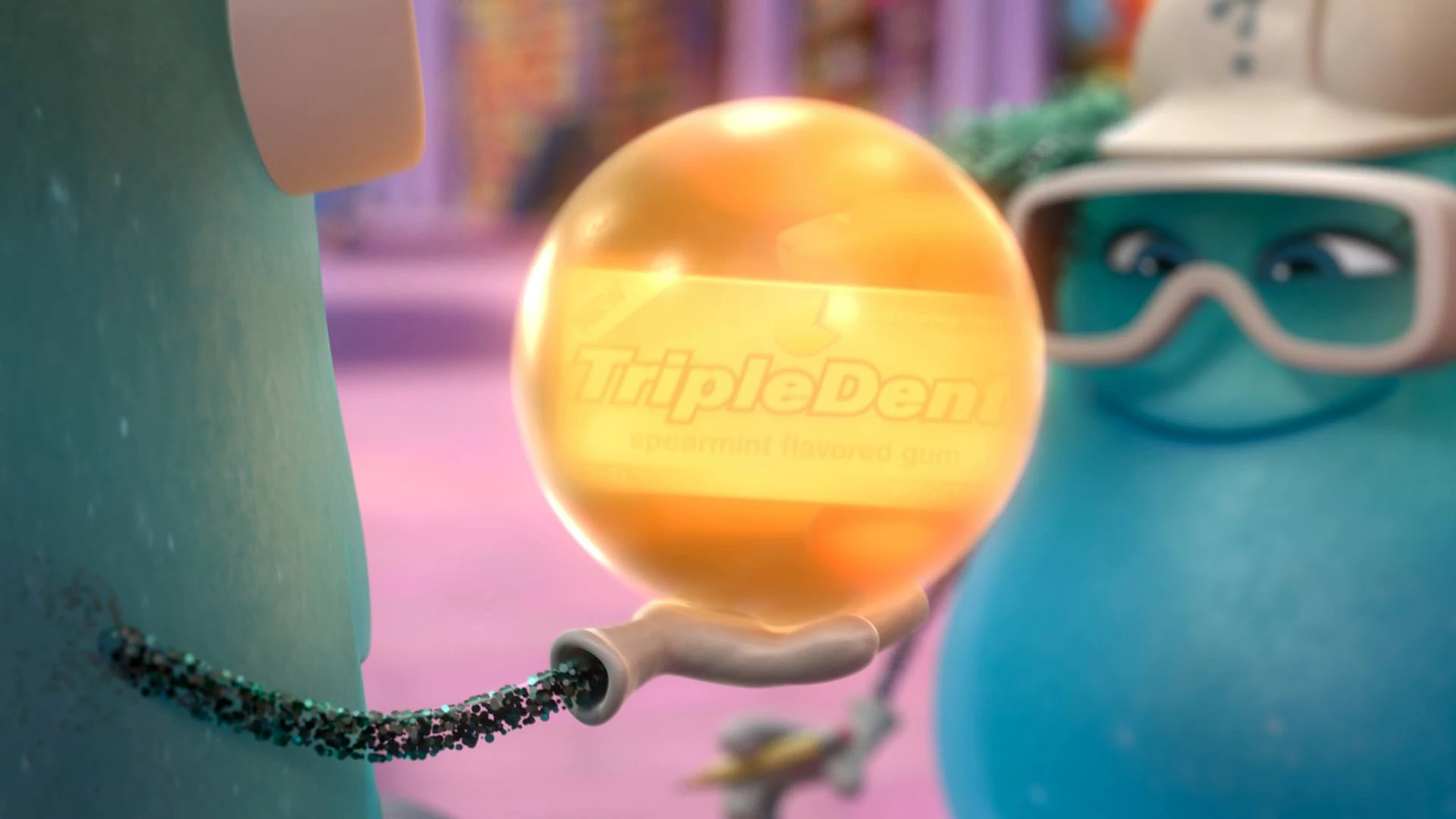 Much like this, crafting memorable experiences that never fade is an integral part of every content experience strategy because rememberability is key. 
You want people to remember your brand, and for that, you need to create content that gives insight into what your product has to offer, how it makes their life better, and more such information. All this should be portrayed in a way that it stays for years to come, much like the TripleDent Chewing Gum's commercial song. 
Here's a newfound thumb rule in the content world - if it's interactive, it garners more engagements. This is simply because of the abundance of content present in the world; no one is intrigued by static content anymore. Some examples at the top of our minds include Buzzfeed Quizzes (because who doesn't wanna know which Marvel character they'd marry, right?), interactive infographics and landing pages.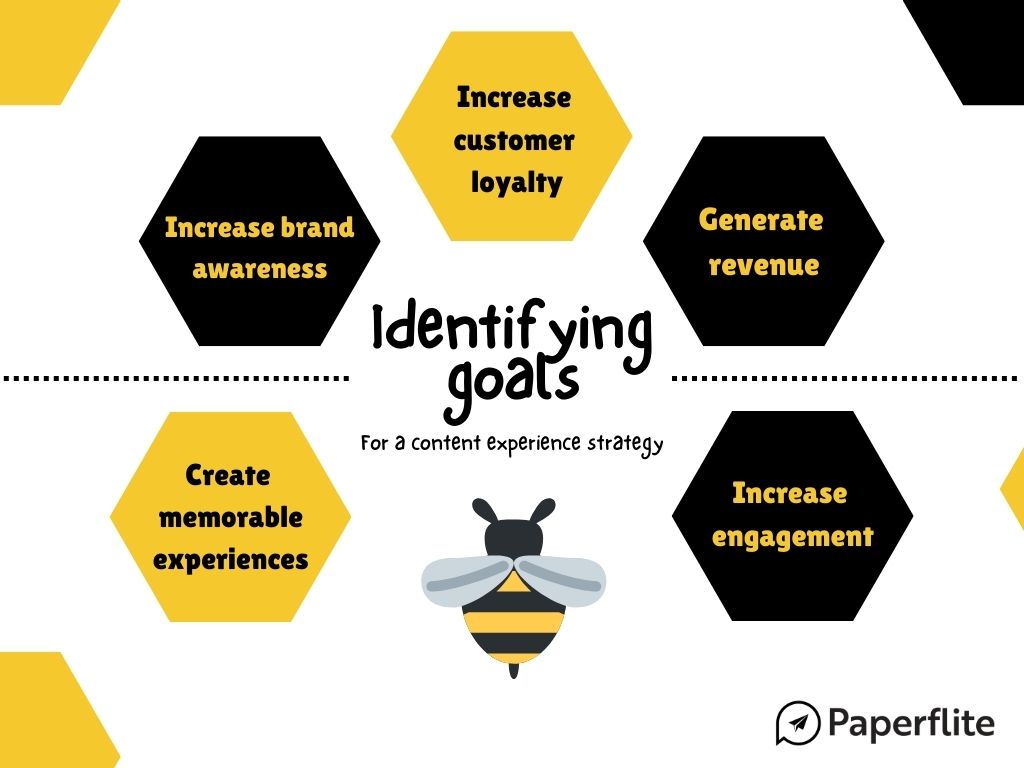 Identify customer needs and wants 
Before we dive right in - here's a scene. It's safe to say all of us have done a tad bit of stalking right before a big date, just to spot similarities and keep the conversation flowing in order to avoid the horrid, awkward silence. Yikes. 
Similarly, before we churn out content that is relevant, it is important to identify who our audience is, what kind of content will click with them, and so on and so forth. You get the picture. 
It is important to understand who your target audience is and what kind of content they are most likely to respond to. Secondly, you need to consider what kind of experience you want your audience to have when engaging with your content. Do you want them to be entertained, informed, or persuaded?
Create a user journey map
A user journey map or a customer journey map is a visual representation of your customer's journey right from stumbling across the product, up until the purchase.
Creating a user journey map can depend on a variety of factors, including the industry in which your company operates, the product/service you offer and in which part of the funnel your product falls under. 
The next step in this mapping process is to document each of the customer's steps (it's not as creepy as it sounds, we promise). This includes customer responses, customer touchpoints with the company and basically any and every interaction the customer has had with the company.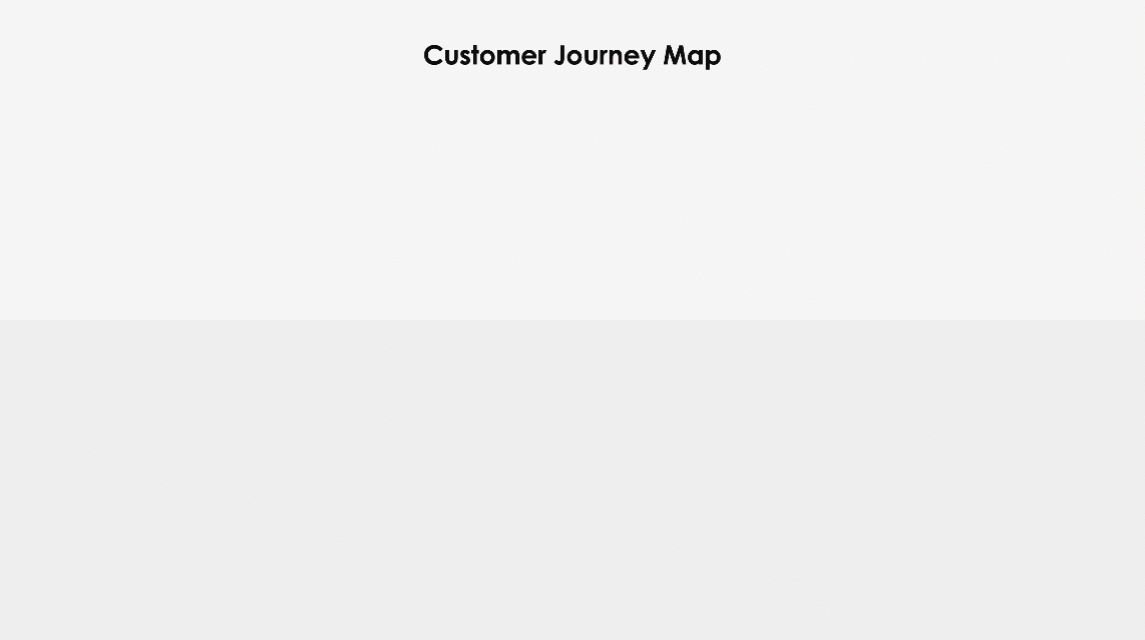 Determine which format works best 
While deciding where to vacation, what are some of the immediate factors we take into consideration? 
"Are the kids coming along?"- I guess we can kiss the Vegas plan goodbye.
"Is it tourist-friendly?"
"Is it cost-effective?"
Similarly, the determination of which format of content to go with depends on certain factors. These factors include the target audience, the medium of distribution and the content itself. Certain pieces of information would be better off as whitepapers, wherein some might do better as long-form articles. Here are some of the different types of digital content experience formats : 
Interactive whitepapers
Podcasts
Newsletters
Webinars
Infographics
Interactive landing pages
E-books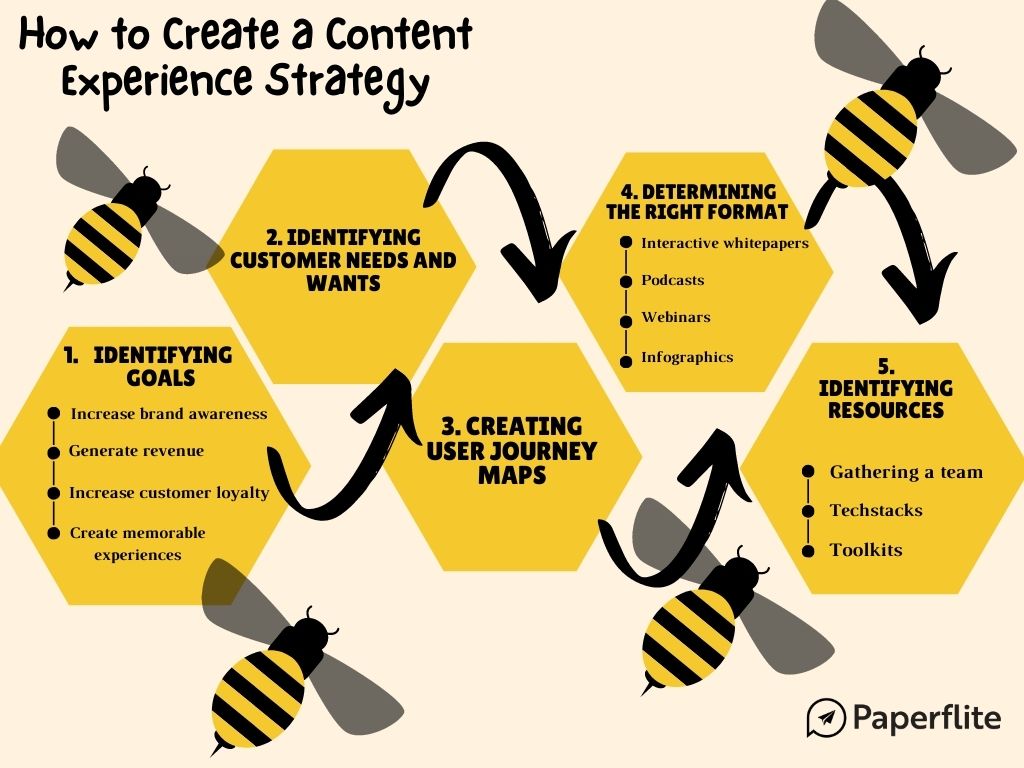 Identify resources 
Now, after we have a solid strategy in place, all we need is the right stack of resources to help them hit the ground. These resources could be anything from an equipped team to a fully loaded tech toolkit. 
But hey, who owns a content experience strategy? 
The question of who owns the content experience strategy is quite an open-ended one. The answer to this question, again, depends on a number of factors. Predominantly, the size of your organisation. However, we didn't want to jump to conclusions - so we decided to dive into facts and ask some people. 
Here are the responses we received and our take on them - 
A collaborated effort - it's all about teamwork, people! 
Formulating a content experience strategy is a collaboration between content marketing, sales enablement, and product marketing - each has its responsibilities in creating, managing, and owning content experience. 
It is important to have a clear delegation of responsibility so that everyone knows their role and works together. This way, no stone is left unturned, and you'd get to have mind-blowing brainstorming sessions. 
Go, Team Marketing! 
Seeking insights from Cameron Toole at IBR, the responsibility of formulating a content experience strategy "falls somewhere within the marketing team." I mean, what's a better option than leaving it to the creative experts, right? *wink wink*.
The one woman/man/person show
In certain organisations, the formulation of content experience strategies is done by a single person. Phew. This is mostly in smaller organisations wherein the employee count is limited. However, this can also be beneficial since a single person holds authority over the content strategies, and they decide what goes. 
Techstack & Toolkit
The right toolkit can make your job (and life) easier. Here are some of the types of marketing tools you need to be equipped with in your marketing garage, when it comes to content experience strategy:
If you're a social media marketer, chances are that Buzzsumo is your Holy Grail. If not, we hope you have something way better up your sleeve. With Buzzsumo, you can dive into trending ideas right from 24 hours ago to what was trending 5 years ago.
Buzzsumo also provides SEO insights, competitive benchmarking, identifying top formats (filtering by content type to see which format is best suited for your company) and connects you with the right influencers. There isn't a single social media task Buzzsumo can't handle.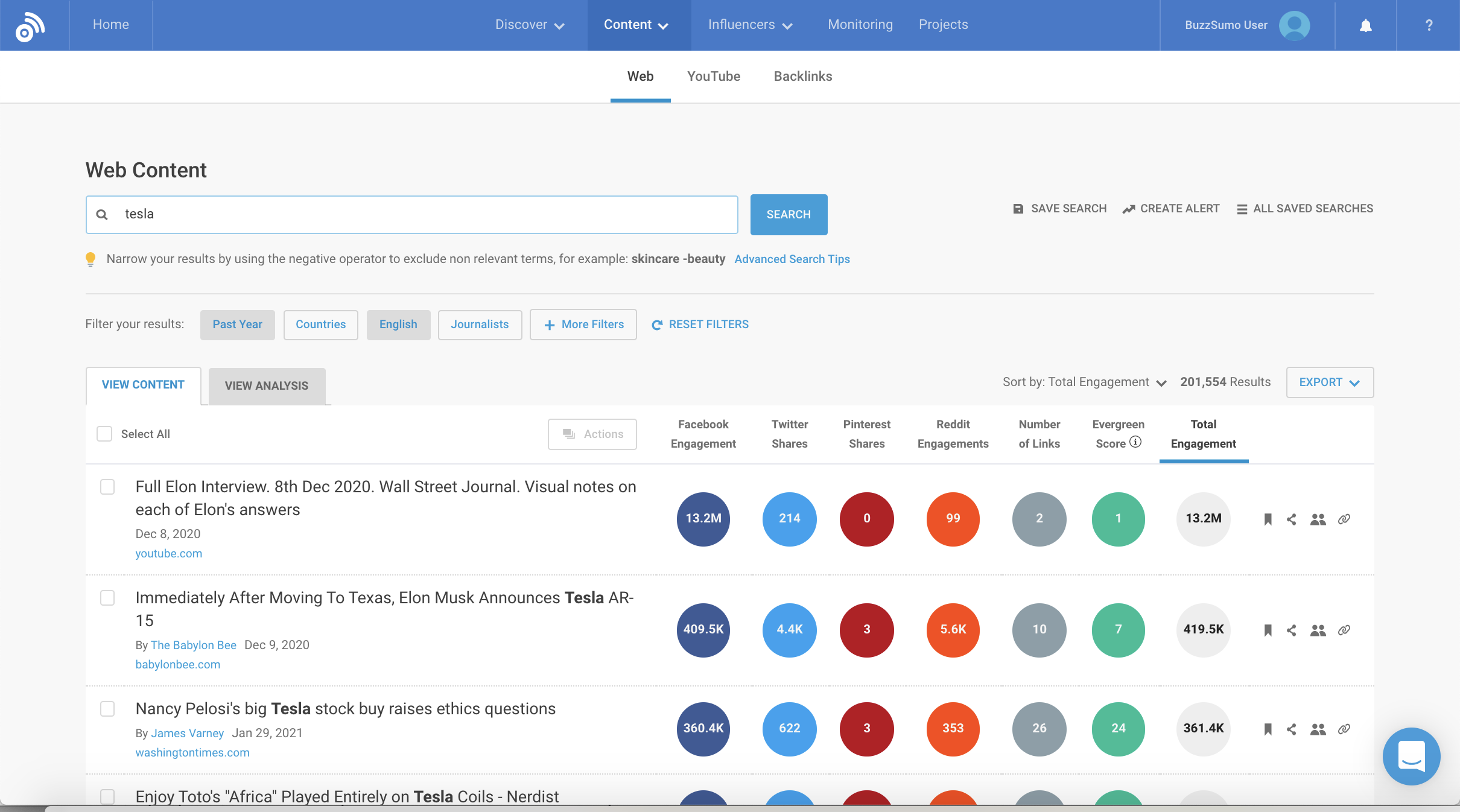 Paperflite is a sales collateral and content management platform. Too many words. We get it. In human terms, Paperflite helps you store content in a centralized and highly organized platform.
In Paperflite, 
You can create and store all of your content
Share it with prospects as personalized collections
Consume binge-worthy content
Get metrics and analytics of the content you share (who's viewing it, how long do they spend on it, what works and what doesn't)
Get recommendations based on your recent browsing history and so on…
Interactive content creation tools enable you to create content that encourages your buyers to actively engage with it. Static content, whitepapers and tedious PDFs are out with the old - let's get in with the new, yes? Interactive landing pages, polls, quizzes, flipbooks, and calculators are a few examples of it. There is a range of applications for this category that lets you create different types of interactive content.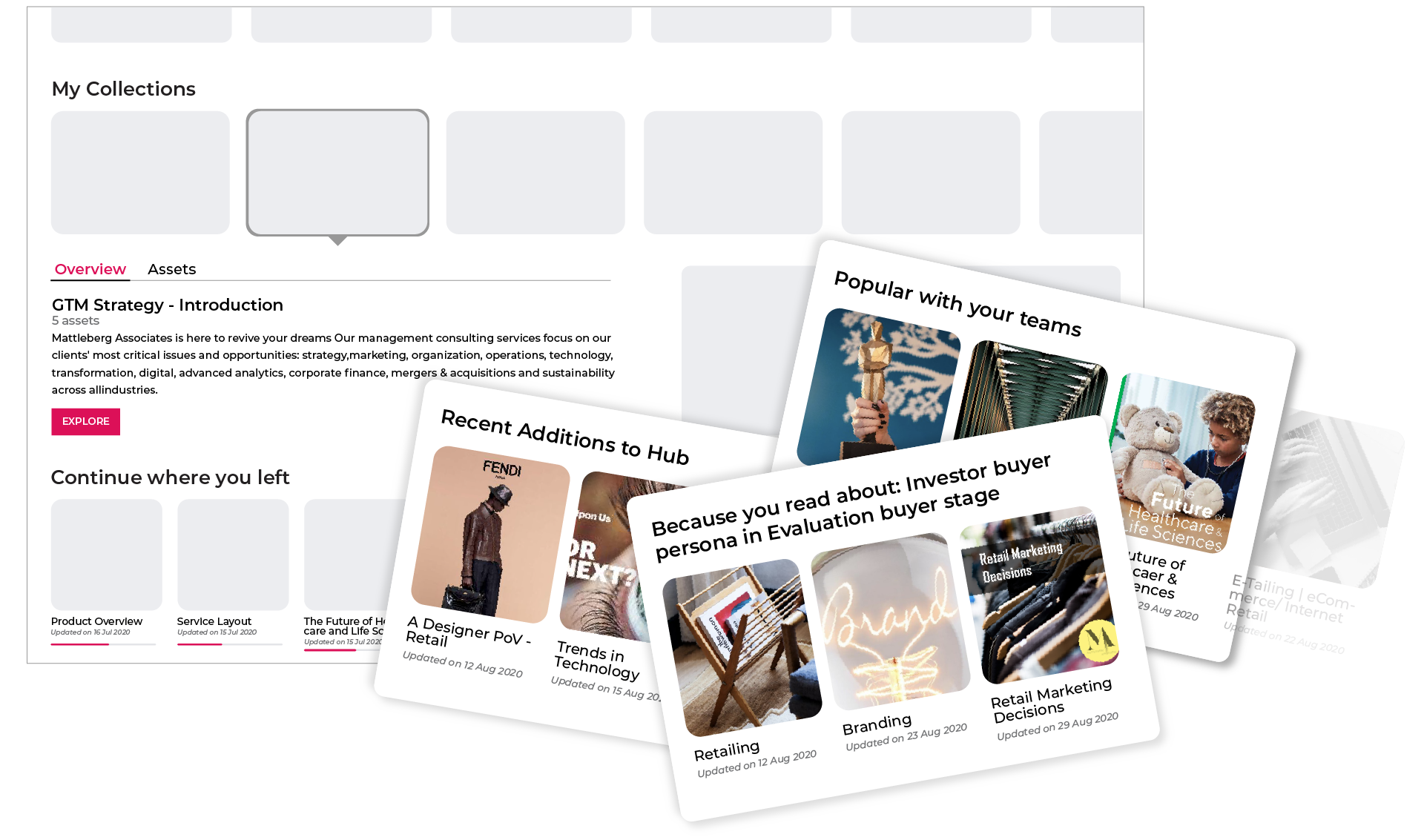 3 words. Drag and drop. That's all there is to Adobe Express in order to create some amazing multimedia content. Adobe Express is packed with thousands (and we mean THOUSANDS) of templates to pick from, along with 20,000 premium fonts and 175 million stock images. Basically, there isn't anything you CANNOT do on Adobe Express. Except maybe fly to the moon. But hey, we have a solution for that.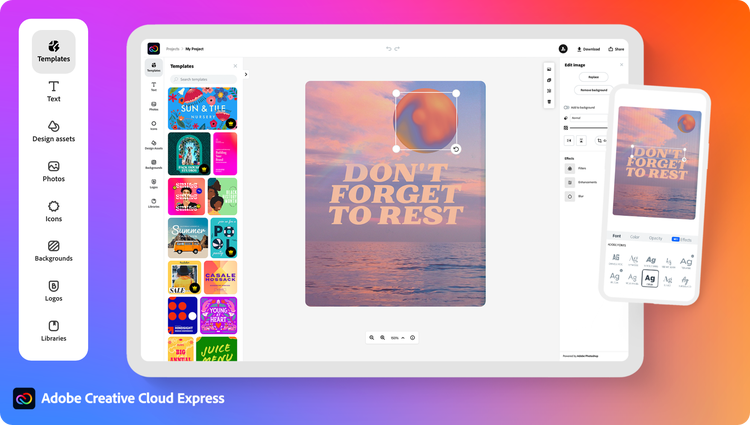 Canva is a free online graphic design tool. But, you already know that. Gone are the days we depend on our graphic design team or that one friend who excels in Photoshop to create a brochure/poster/invite for us. Canva is a content creation tool that has revolutionized the way creatives are made.
With Canva you can - 
Create custom brochures, invites, posters, presentations, and more. 
The Pro version of Canva takes the creativity up a notch and allows you to animate your designs.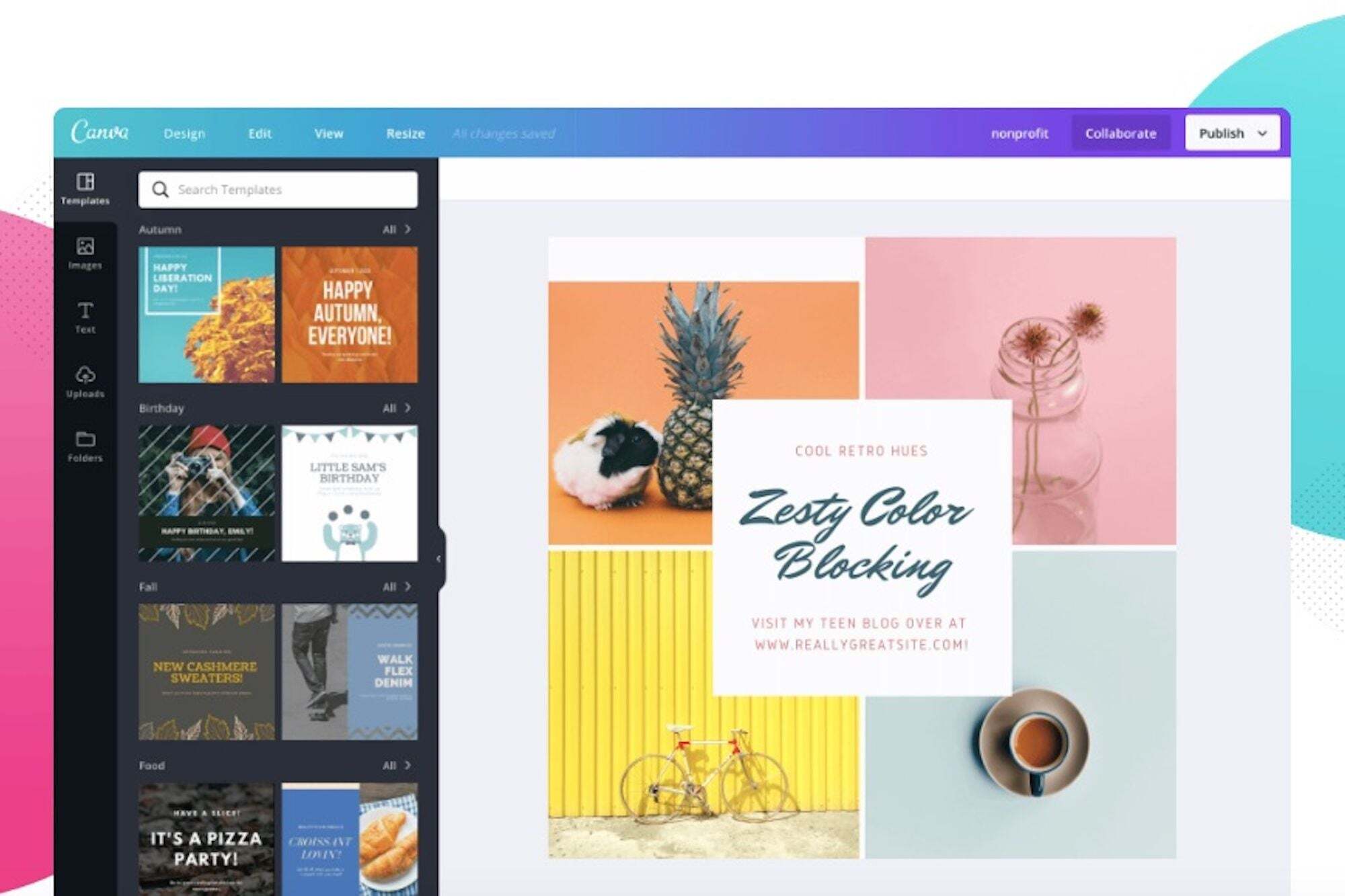 One of our favourites. We're certain it's yours, too. 
Cleverstory lets you create amazing interactive content pages to deliver personalised content experiences to your buyers. The best part? You don't need to know a single line of code. We're gonna link you to the Cleverstory website - a super cool example of content experience in itself.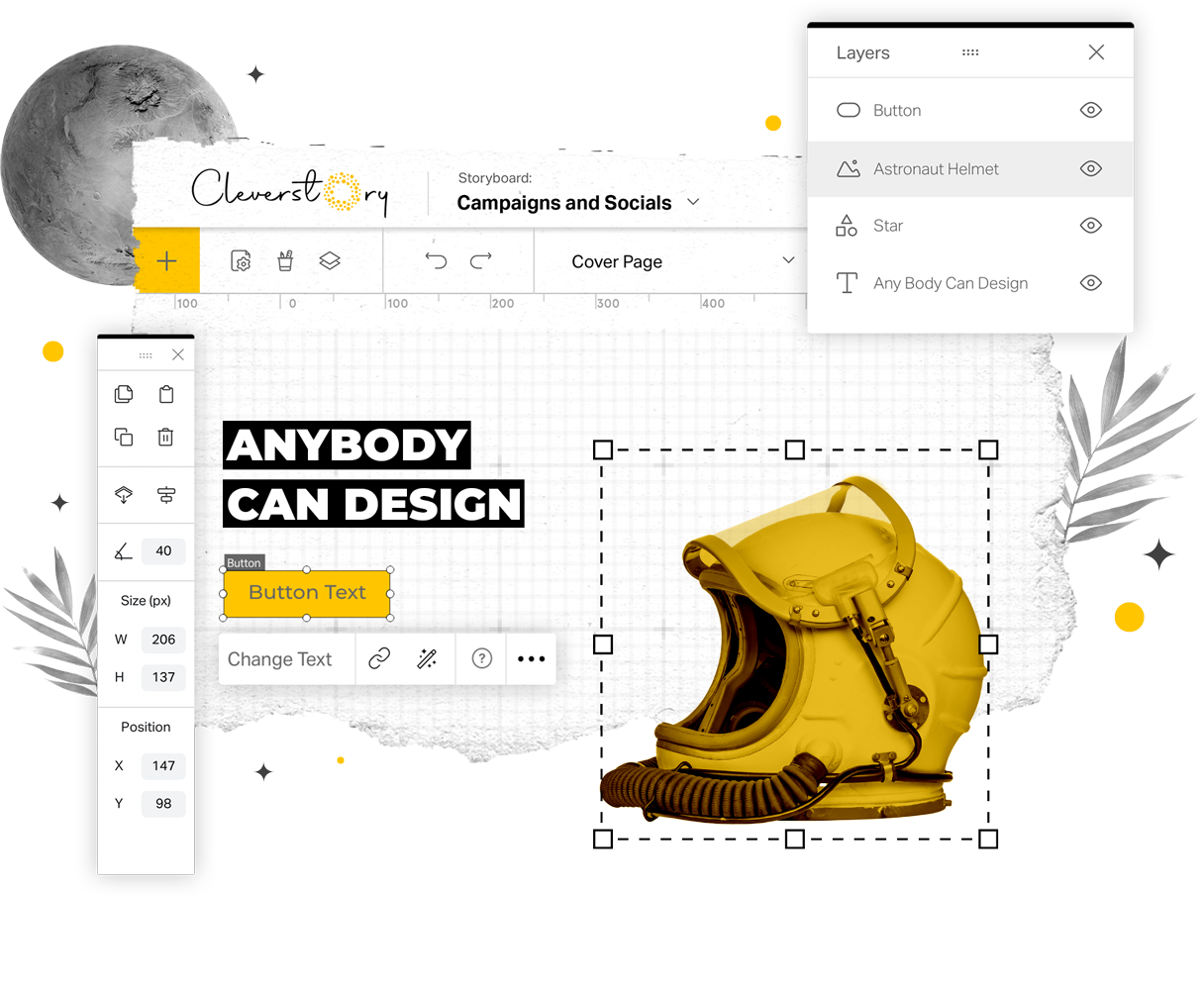 With Cleverstory you can :
Create captivating content experiences with absolutely no code.
Convert your static content into splendid content. 
Make the most marvelous interactive landing pages.
Add moving elements in your plain-jane PDFs. 
Track metrics and analytics for each piece of content that you send out. This includes average time spent on the page, page views, number of viewers, page completion and other very accurate stuff. 
With Cleverstory - it's no code, just creativity. 
Tracking metrics and analytics
Most of us swear by Google Analytics to provide us with quantitative data that answers the what part of our pursuit to understand our users better. 
Using a 3rd party tool to track metrics is usually how it's done - but aren't we all about getting out with the old and in with the new? 
Most tools now provide in-app metrics and analytics tracking, such as Canva. This eases out the process of sharing content and helps us figure out what content works and what doesn't. Paperflite and Cleverstory provide in-app metrics and analytics for each user. 
Content Experience Examples
Here are some kickass examples of content experience :
The Deep Sea by Neal Agarwal - A deep dive, literally
Neal Agarwal is a developer and content creator with a passion for coding. He has created some brilliant content experiences. However, The Deep Sea is our favourite. In this piece of interactive content, Neal Agarwal takes us all the way from the sunlit part of the sea down to the deepest point of the ocean known to humankind, The Challenger Deep, just by scrolling.
One of the most important elements is to enable our end-users enjoy the experience in such a way that doesn't feel tedious. In this particular piece, as we scroll through deeper and deeper, not only do we acquire knowledge, but we also have this urge to keep going. (Just keep swimming! Just keep swimming!)
On our deep dive with Neal, we get to see the various species that inhabit each point and some cool facts pop up along the way, too. It's impossible not to get "tide" down (hehe) by this interactive content piece.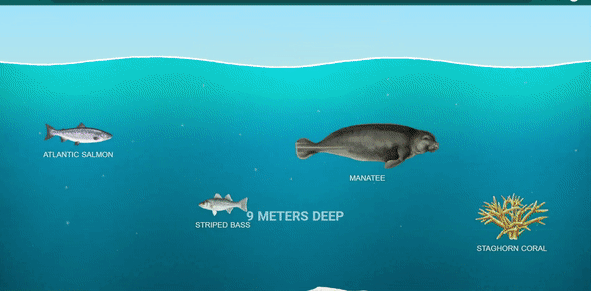 Unmute by Paperflite
Unmute is one of our favourite examples of content experience. (for not-so-obvious reasons, we promise). 
Unmute was a marketing event hosted by Paperflite where marketers from around the world gathered in this awesome common space. They shared insights, answered questions and blessed everyone with their knowledgeable glory in the field of marketing. Unmute was an experience of its own. However, the content experience aspect of it lies in the imaginative, interactive and incredible website. 
Unmute's website is a sight for sore eyes, indeed. Filled with interactive components, fun to manoeuvre through and it's filled with lil' easter eggs! 
Unmute's website was loaded with interactive content experiences, including quirky animations, reader-friendly writing, ample information on the event, tons of cute easter eggs and interactive elements.
Whiskey Design Studio 
Whiskey Design's "Studio" page is another content experience example that caught our attention. Oh so tasteful and doing absolute justice to the name.
To read about a company is one thing - to hover over the page and actually get to witness each word? Now, that's a good content experience! This landing page is one that's ought to be remembered by everyone who stumbles upon it - even though that's the exact opposite of what a good amount of Whiskey does to us. 
Here's a video for some context :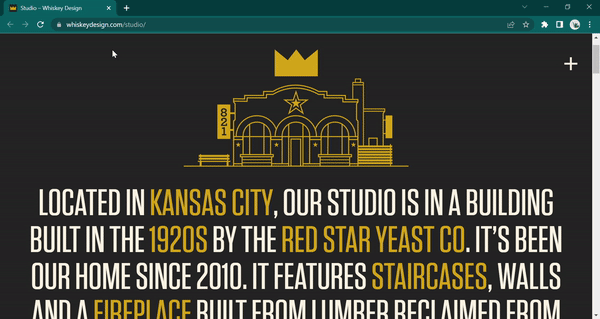 Google - The evolution of Search / Search through time
Whether it comes to answering any and every question we have or having the best of content experiences, Google is quite the creative connoisseur. Be it the thematic or ever-changing Google logo, to the easter eggs that pop up when we click on it - Google gives us just the break we need in the midst of a workday with their creative content experiences.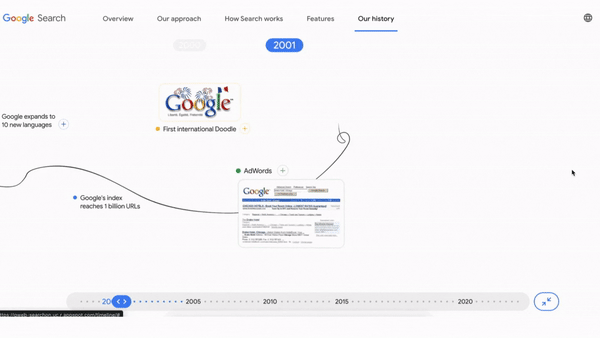 The Evolution Of Search was a clever piece of content experience released by Google a little after their anniversary. Seamless and simple, this piece is truly a sight to skim through. It takes us from the birth of Google in 1996 and shows us all milestones, both small and big. This piece is truly a sight to behold, and it also somehow embeds all of the information in our minds. Fascinating, isn't it? 
The New York Times - The View From Above: Why Our Future May Depend On The Fate Of Birds
The View From Above is a paid post by The New York Times. The purpose of this stunning post was to spread awareness about just how crucial a role birds play in our ecosystem and, collectively, our existence. This piece is stunning, informative and oh so interactive.
Apart from the vibrant animations that keep this page alive, you will also notice that it has an audio element to it that adds to the overall experience and enhances it massively. As you scroll down, you can see information on each bird and hear it, too.
Yes, we mean actually hear it. Another cool Easter egg to this piece is that all of these birdies follow your cursor as you move it.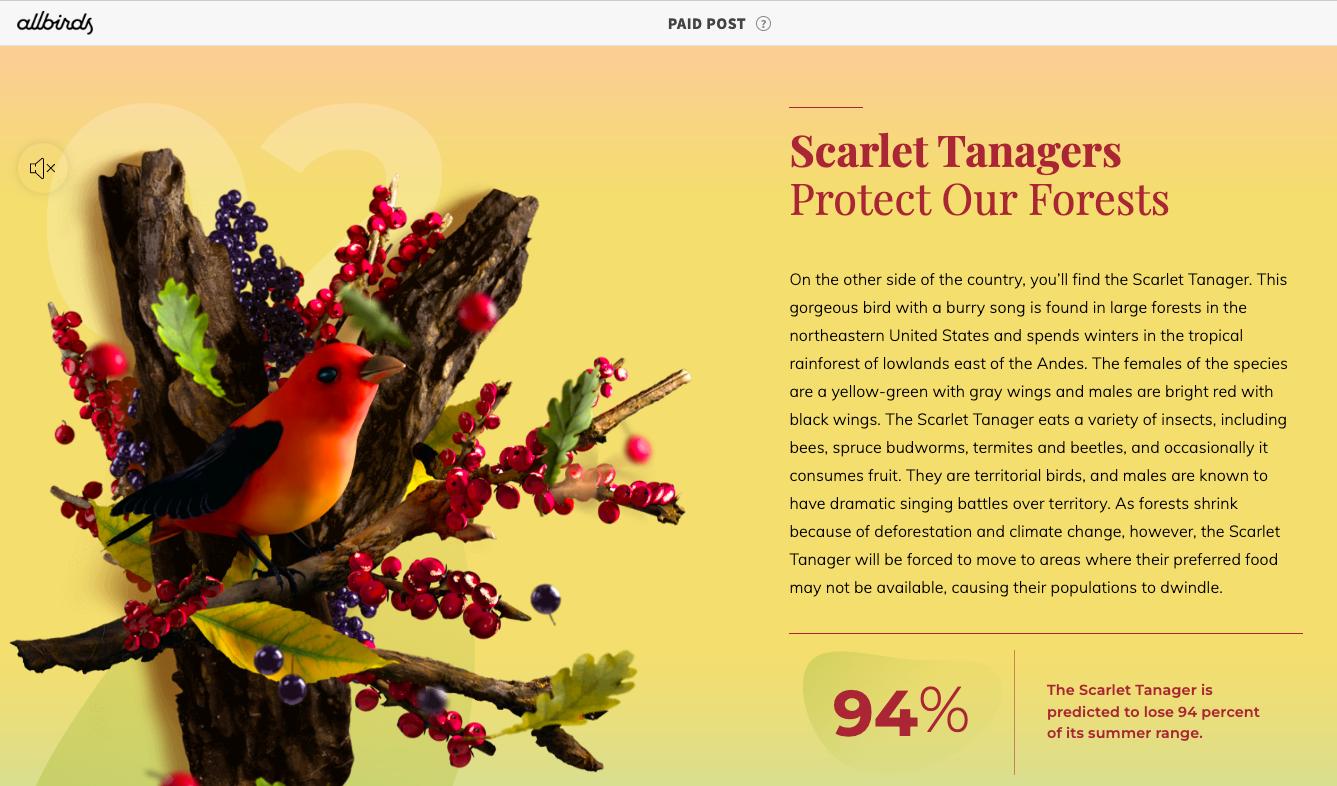 This content experience piece has our hearts. 
Wrapping Up
In a world where content is overflowing in every medium, it is important to create content that actually strikes a chord and serves its purpose well. Content experience allows us to do just that. All it takes is a little bit of planning, implementation of some strategies and a load of confidence in the content you create. 
We'd like to thank the following experts for their invaluable insights and contributions to this blog - 
We hope this article has helped you gain a better understanding of content experiences. We also hope this wasn't an absolute waste of the few (gallons?) of caffeine our writer consumed. We will definitely love it if you checked out our other resources on content experience - if you're looking for something lighter.