The Disney Story
Don't listen to naysayers.
This man built what is regarded as the 'The Happiest Place on Earth' for most of the kids and a good portion of adults. He has won more Oscars than anyone in the world, owns the biggest media company on the planet and has his name synonymous with sheer joy.
It was not easy for him to get to this place. He was fired from a newspaper job, went bankrupt over 6 times, failed miserably over numerous times on his multiple ventures and one good break later, he has built the most idealistic company of this world.
Indeed, there can only one man to match the description: Walt Disney.
It is not possible to Imagine the world without Disney. A world where his magical characters and songs never shaped your hopes or dreams, where the beloved stories never sparked your creativity and where no theme parks ever fed your childhood happiness.
Walt Disney and his works are simply legendary. His life story shows absolutely no traces of simple luck or get-by free rides. It begins with a sincere paperboy and culminates in a humble film producer - detailing the entire journey of nothing but hard work.
Don't listen to naysayers.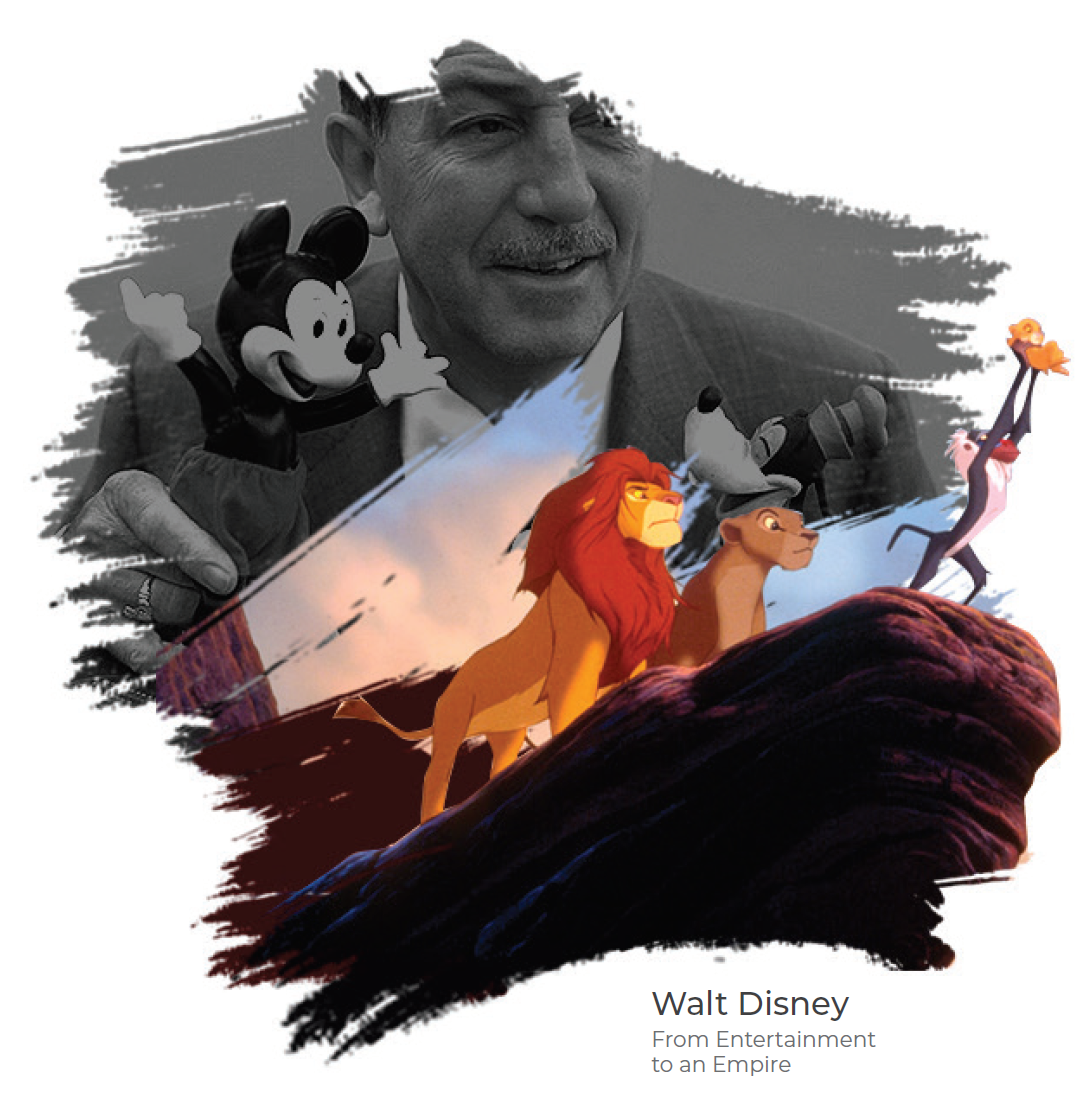 Walt Disney was always passionate about illustrations. His love for illustrations lead him to start his own studio which actually failed.

In 1927, the first motion picture with sound, The Jazz Singer, had debuted. The prevailing thought process at the time in the movie industry was that sound in films was a passing fad. Although Disney thought the opposite, he couldn't find any sponsors for his movie.
Forced to sell his car and mortgage his home to finance Steamboat Willie on a budget of $4,986, Disney was betting to become third time lucky after two previous failures. In order to prove his point, he even screened an early version of the animation only to receive a unanimously positive response. Steamboat Willie was an international hit and Mickey Mouse, a character he created in his failed studio five years earlier became a global icon and cartoons without sound became a thing of the past.

Check out the other editions in the 'Stories that Inspire' section below: