The 3M Story
The 'Hallelujah' Moment
Some discoveries come about after painstaking, goal-oriented lab work finally yielding the result that a researcher is trying to find. However, few of the incredible discoveries in the world came about when someone found something they weren't looking for. Through some potion of luck and simply by virtue of being at the right place at the right time,  accidents have allowed people to discover unexpected but useful side effects.
Saccharine - the artificial sweetener in "Sweet'N Low" - was found by a Russian chemist who forgot to wash his hands after a days work.
Sometimes, world-changing discoveries are the result of a creative mind realizing that a material or invention could be repurposed into something incredible. In many of these cases, the researchers behind the discovery wouldn't call their finding a true "accident," since it took a prepared mind to follow through and turn that discovery into something useful. But what was found wasn't what was being looked for in the first place.
None of these "accidents" would be the world-changing discoveries they are without the right person being there to recognize the value.
This instalment of the 'Stories that Inspire' is a story of one such accidental discovery by Spencer Silver and Art Fry that gave the world one of the greatest stationery that everyone loves.

The 3M Story
The 'Hallelujah' Moment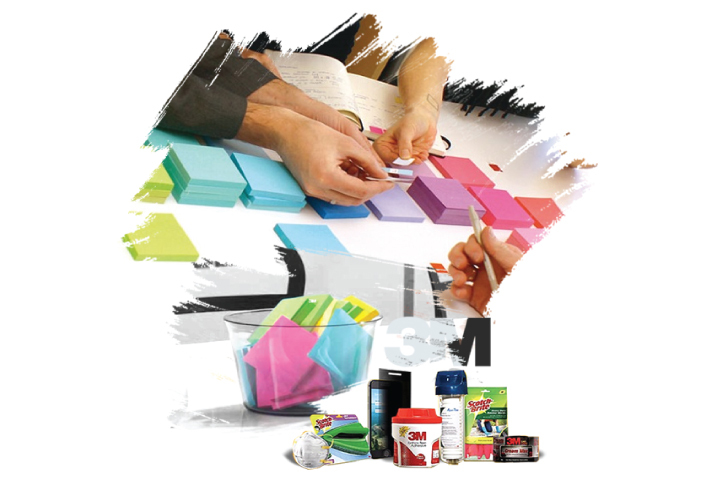 In 1968, Spencer Silver, a chemist at 3M, was working on developing an ultra-strong adhesive for use in aircraft construction. Instead, a mistake led to a new adhesive that was peculiar - it got stuck lightly to surfaces but didn't bond tightly to them... The adhesive could be peeled away without any residue and reused.
 
However, it did not have commercial use for many years. In 1974, a 3M employee, Art Fry, used tiny bits of paper to bookmark his hymnal for his Wednesday night choir, but by Sunday, they'd have fallen out. Fry had known about Silver's invention through company seminars and discovered that using this adhesive, he could stick them to his book without damaging them.
 
Fry and Silver invented a whole new way of organisation and communication with this. Post-Its, a product nobody thought they needed until they did, thus became a staple stationery item across the globe!
Here goes the other parts of the 'Stories that Inspire'