The Nike Story
Discoveries happen in the unlikeliest of the places
February 28.2020
3 minutes
Every single soul who owned a sole would know about this brand. And it's a feature story in our inspiration series calendar for this month.
Last month we saw how a plastic injection molding machine inspired a wood toymaker to build (literally) a big block of an empire.
A recent research held at Arizona State University informs that an average human sees and touches around 762 objects in a day. This story is all about how one of the most unlikely objects inspired Bill Bowerman to craft a world-class brand that symbolizes speed, movement, power and motivation.
The NIKE Story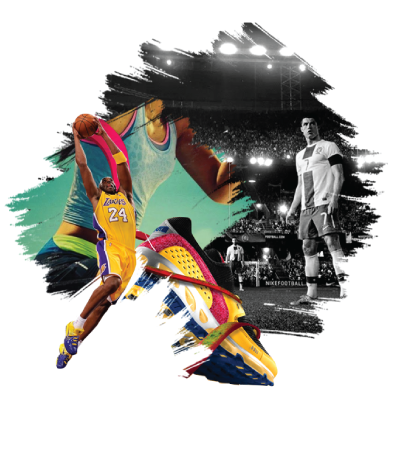 / Discoveries happen in the unlikeliest of places /
Bill Bowerman was a World War II veteran who'd returned to his hometown in Oregon to coach athletes and later became the USA's track coach in the 1972 Munich Olympics.
Bowerman enjoyed experimenting with shoes. His goal was quite simple, make shoes lighter and help runners get faster. It's popular folklore in Oregon that Bill used to give different prototypes regularly to his runners and time them.
At the time, shoes were provided with spikes at the bottom for grip, but Bill wanted something that could grip on grass or bark dust equally without any spikes. During a casual breakfast with his wife, he noticed the pattern of the waffle iron particularly interesting. He figured that turning it upside down - where the waffle part would come in contact with the track - he could create a whole new kind of sole. Much to the dismay of his wife, it didn't take him long to pour urethane into the waffle iron to create soles.
Nike's innovation started at that moment. The company released its first shoe, the Waffle Trainer, shortly after that incident. The spirit of innovation in sporting pioneered Nike to become a global leader in space - all thanks to a simple plain old waffle!