Email Marketing Sins to Avoid in 2021
When asked about a trustworthy digital marketing channel with measurable metrics and results, more than most marketers will talk to you about email marketing. And with good reason: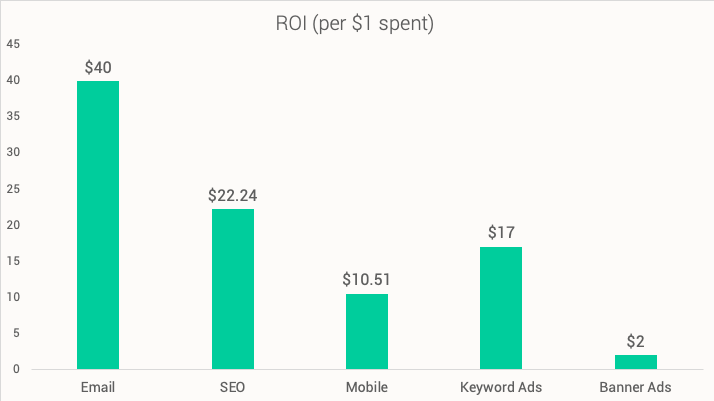 Email marketing's ROI is one of the most lucrative in digital marketing, and it's not difficult to bake it into other marketing strategies, like content marketing, or creating a blog.
Email marketing can be used for anything; however, the more one uses something, the better the chance they make a mistake. And there's nothing worse than hitting "send", only to realize there's something in this email that won't further your cause or, even worse, will minimize the effect of your marketing message.
Typos, broken elements, email newsletter campaigns that are too vibrant or too dull, email templates that are non-responsive... Digital marketers know the pain, and almost all of us know what this looks like to potential customers because we are potential customers, all of us.
But are broken elements and wrong colors the worst mistakes a digital marketer can make when sending an email newsletter campaign? Or are those just the tip of the iceberg when it comes to email marketing sins?
Email Marketing: 5 Cardinal Sins to Stay Away From
If marketing communication were a table at a fancy restaurant, email marketing would be its centerpiece, no doubt. The point is not that it's affordable, nor that it has a better market penetration than other marketing tactics. 
Email marketing has something most channels don't have: It's personal.
When sending an email newsletter campaign, you're talking to a prospect directly. It would be a shame not to take full advantage of your chance. Even more so, when you know that not making the best use out of your email marketing campaign can lead to unsubscribes and harmed deliverability rates.
So, let's see what you need to avoid.
The Email List Issue
Creating an email list is probably the first order of business when it comes to email marketing. This simply makes sense, as you want to have prospects to interact with. These prospects need to be on par with your buyer personas - aka your ideal customers - and find value in your brand and product.
But sometimes, especially in sales and eCommerce, things are not that simple. So, here's a list of things to avoid when creating your email list and before you send your first email newsletter campaign:
Not pruning your email list 
Your list is bound to have some dead addresses or email addresses that have never opened your email or interacted with your brand. It's best if you dispose of the dead ones after validating email addresses and send an email to those that have never interacted to let them know you're about to delete them from your list. That way, you'll be left with prospects that are interested in your content.
This will result in people - who have never subscribed - receiving unsolicited email marketing messages. Are you sure it's a good look for your brand? The recipients are more than likely to press the "Mark as Spam" button, harming your deliverability rates and giving you a bad reputation as a whole.
 
Using single opt-in
Some marketers will tell you that this is fine, but I beg to differ. Double opt-in may cause a lot more friction but, in the end, you'll be left with the leads that really love your content and want to communicate with you.
Not including an unsubscribe button or link where it's visible
I think this goes without saying. If a person isn't interested in your content, make sure to make the process of unsubscribing easy for them.
I'd also recommend that you make sure you know everything about permission regarding marketing actions and are up-to-date with GDPR restrictions for marketing in general and email marketing more specifically. That way, you'll be able to send email marketing messages that won't flag you as spam and create an issue with your Email Service Provider (ESP).
The Poor and Spammy Subject Line
Your subject line is an essential component when it comes to crafting your email's content. Which makes it very difficult to nail, and most marketers and eCommerce stores fail miserably when faced with that task.
But why is the subject line important?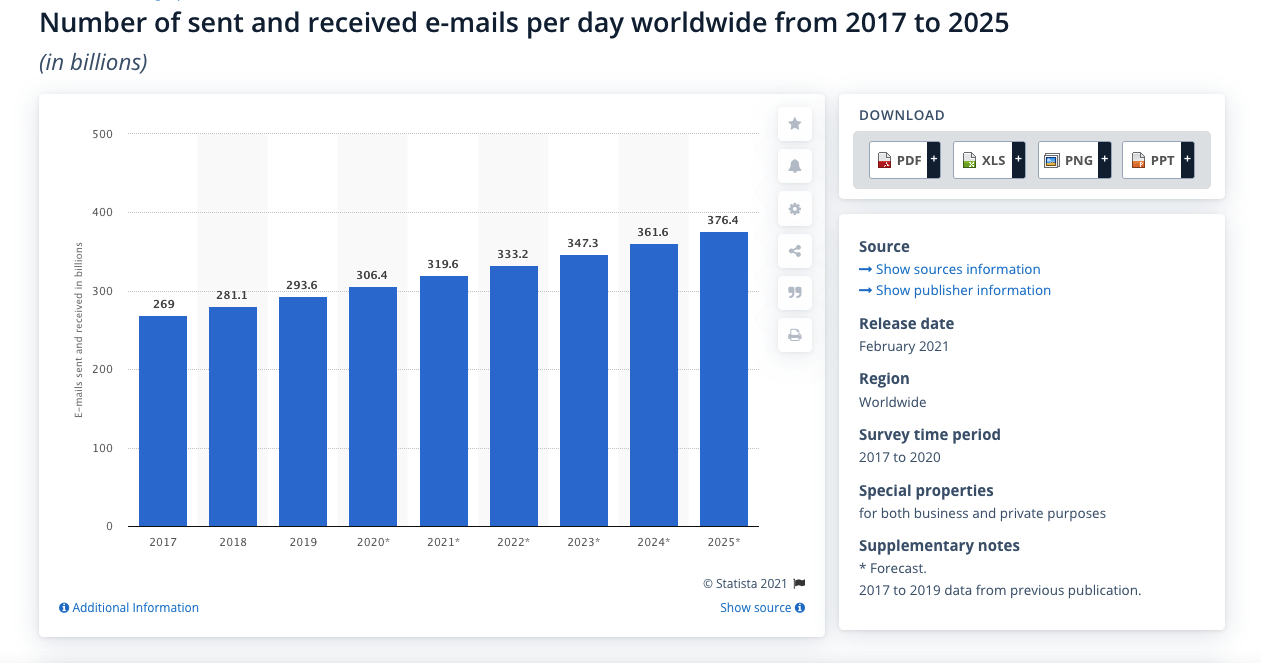 I bet you didn't need the graph above to understand just how swamped an email inbox could be. But this graph proves that your subject line needs to be on point if you want your marketing message to stand out.
So, the first thing to do would be to avoid this:

Coincidentally, this email was found in my spam folder and not in my promotions tab - let alone my inbox. The reason behind this is the fact that all caps, along with a lot of exclamation points and words like "FREE", "SALE", or "$$$" trigger spam filters.
Not to mention that words like that - and not the power words you need to elicit an emotional response - look suspicious. And people have had enough of suspicious "Nigerian Prince"-type scams.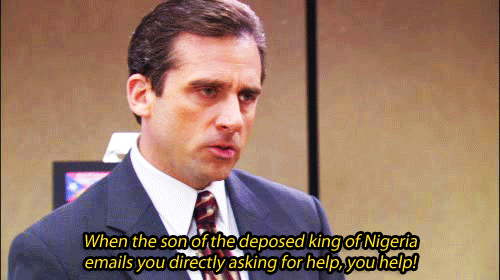 And since we're on the subject of "Nigerian Prince"-type scams, I bet that you've noticed how these emails have typos pretty much everywhere. So, imagine what your prospects will think if your subject line has a typo. Honest mistakes are still mistakes, and in a crowded inbox, honest mistakes cost conversion.
Lastly, stick to short subject lines. You need to be to the point, and you need your prospects to be able to read your subject line, regardless of their device. Please avoid looking like this:

When I saw that email, I didn't care much about it. Too much information that I didn't have time to check out. To be honest, I forgot about it and remembered it just now.
What's best for you is to stick to a 41-character subject line max and make sure to test your ideas. Some ESPs that are alternatives to Mailchimp offer a built-in subject line tester that will help you determine the success - or lack thereof - of your email campaign.
The Blast From the Past - Literally
In the early days of email marketing, email blasts were a reality. An email blast was pretty much an email message that was sent to a non-segmented email list.
The message was the same, and its objective was to generate more clicks - either email opens or a larger CTR - and not nurture leads or enhance the customer's experience.
This automatically led to creating spam emails. The worst thing is that a lot of eCommerce industries think that this is still the way to go when, evidently, irrelevant marketing messages - email or otherwise - can lead a prospect to opt-out: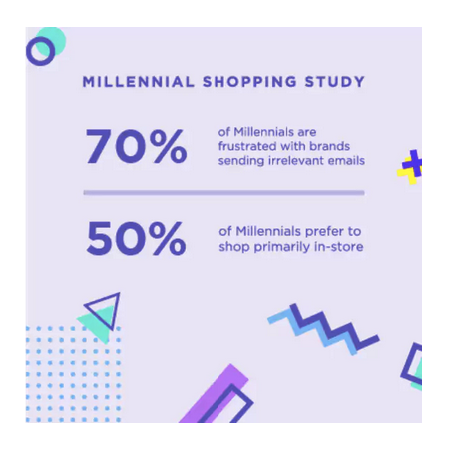 This is where customer segmentation and personalization - the two techniques marketers swear by - come into play. But how are you going to nail those, exactly?
You can use your prospect's name in your email's subject line, sure, but is that enough? Well, not with today's technology and expectations: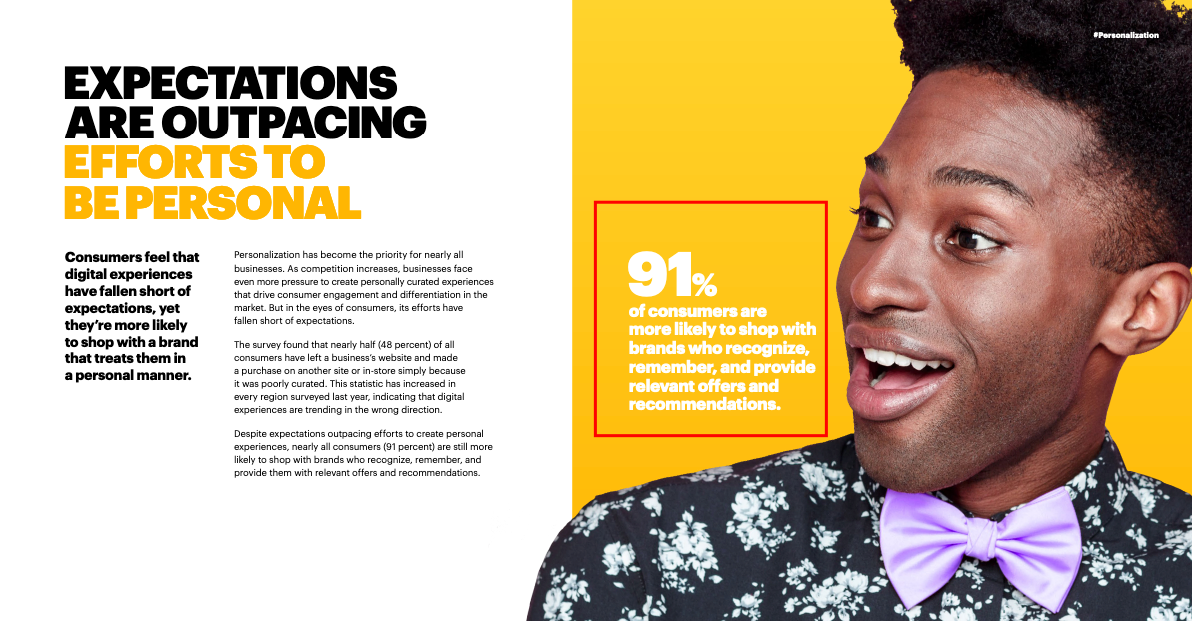 As a brand, you need to send content that will create a personalized experience as a whole. This means that you need to create a marketing message - in terms of visuals, content, CTR, and offers - that will be relevant, timely, and will manage to elicit an emotional response.
So, first of all, you need to segment your email list into smaller groups. To do that, invest in AI and machine learning, and make sure to always study your data. Your data will showcase what your prospects love and what they interact with the most, while AI and machine learning will be able to detect even the smallest behavioral patterns that the human eye simply can't.
Combine that with some qualitative research, and you'll be ready to segment your email list. Here's what you can use, depending on the result you'd like to have:
Demographics: Segment according to your prospects' age, location, gender, income, and so on.
Psychographics: Segment according to your prospects' traits, opinions, values, etc.
Prospects' online behavior: Whether it's the way they treat your campaign or their purchases - or lack thereof.
Your segments will lead you to your second step, which is personalization. By knowing your audience and using this knowledge to create tailor-made content, pinpointing the offers they'll be most interested in, and determining the best time to send an email, you will eventually score a better CTR, a higher open rate, and, in the end, more purchases and conversion.
Just create content that will be age-appropriate, and don't forget to use behavioral triggers that will help you set up an automated workflow. After that, your email campaign will look and feel personal, as you'll be using exactly what makes your audience tick.
Not Being Responsive and Responsible
You may have the most beautiful, age-appropriate content, the best buyer personas, and the highest-converting landing pages and still not be able to get any use out of your email campaign. Wanna know why?
Something that many marketers overlook is the wide use of mobile, first of all. So, let's see here: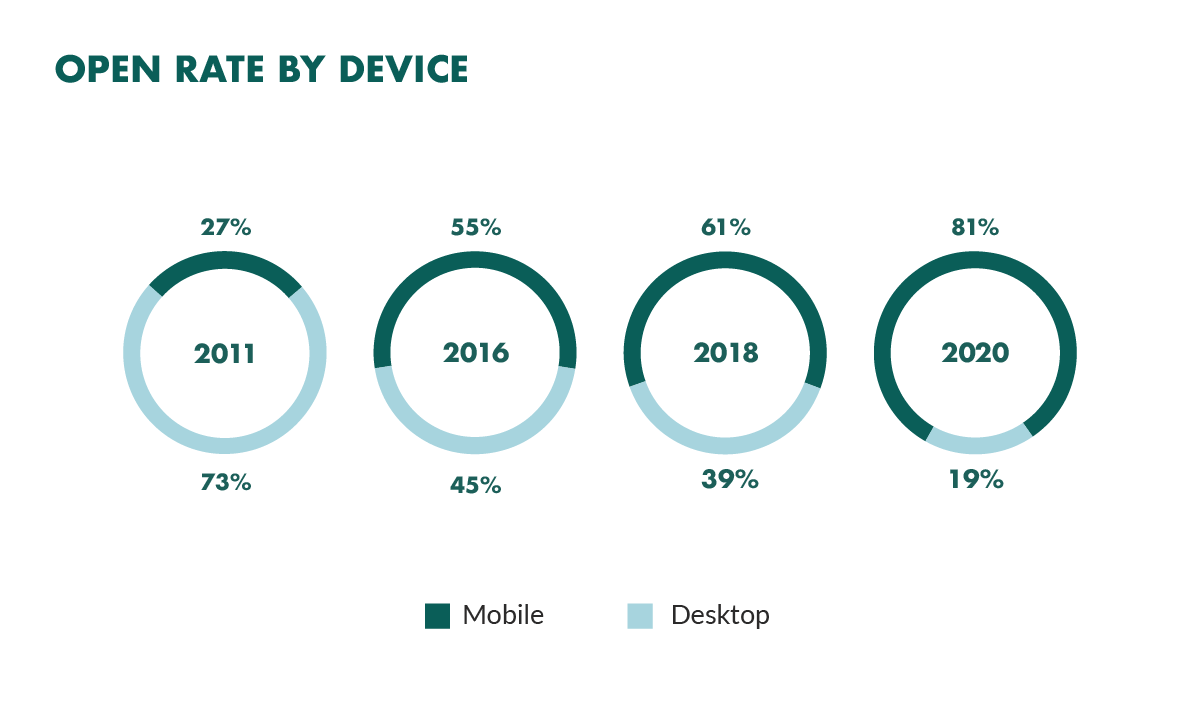 Imagine sending out an eCommerce campaign with an offer, having invested a lot of time and effort in it but not ensuring that the template is responsive or that every link leads somewhere.
This email newsletter campaign is bound to fail. Broken elements, visuals that don't show properly, text that is too small or too large, non-actionable CTAs, or buttons that are too small... All of that is just online PR that is very bad for your offer, your brand, and your efforts overall.
Not checking whether your email is responsive on mobile is like leaving money on the table. You're not taking advantage of the impulsive nature of purchases, and, sadly, you don't look responsible or professional either.
So, before you send out an email newsletter campaign, make sure to check whether your email is responsive and displays properly on mobile, tablet, and desktop.
Secondly, check any and all links - if one doesn't lead somewhere, your prospects may lose trust in you. They certainly won't buy from you.
Thirdly, be aware of typos. Always.
Being All-Around Generic
We're marketers. And as such, sometimes it's challenging to distinguish between what we think is good and what our prospects think is good.
We can theorize all we want, but we won't go too far unless we think like customers and map out a customer's journey to conversion. 
When a prospect subscribes to your email newsletter, they want to experience your brand and check out what you have to offer and why you're better than your competitors. You don't need to bombard them with information until they decide to take a step further. 
For the time being, if you've set an automated workflow, stick to that and don't send additional email campaigns. Also, always make sure your information is valuable. As a customer, what would you like to know about the brand you're interacting with for the first time?
Include bits and pieces of information that will resonate with your audience, both in content and form. For example, look at this data on gamification. If your audience consists of Millennials, don't shy away from using gamification to engage your prospects!
But the worst sin in that aspect is being overly generic. While generic content shows zero value, generic email addresses can, in some ways, be even worse. Just take a look:

Seeing this sender, I automatically know that there's some software behind it. Which is fine, I'm all for automating your work, but it would be best the result looked human. Like this:

This email outreach looked personal. It made me know that Laura sent me the email, not the automation Laura set - which is the truth, but it's nice to know that I've got a contact to speak with, should I need to do so.
It's like going to the bank and knowing who's going to handle your credit card payments. You're more likely to trust the bank when you're familiar with the one who's doing all the work.
The Takeaway
Marketers nowadays have a ton of responsibilities to deal with, from email newsletters and other digital campaigns to keyword research and website optimization.
And as marketers, we're trying to find ways to automate, save time and put our effort right where we need to.
So, before you do anything, make sure to invest in tools that will allow you to create beautiful email newsletters, AB test the elements of your emails - one component at a time -, and always proofread.
If the result looks like something you'd discard, then you've probably committed one of the email marketing cardinal sins.
This piece was penned by Téa Liarokapi, Senior Content Writer at Moosend, an email marketing and marketing automation platform.