Integrated Marketing: How to market in the digital age?
Integrated marketing is defined as the approach taken to create a unified and consistent experience for customers to interact with a brand or company.
Research suggests that you are exposed to over 4000 ads every day. 
As a brand/company, how do you manage to hold someone's attention long enough to convey your message?
Integrated Marketing.
Before diving deep into the specifics of integrated marketing, let's get a brief understanding of what it is. 
What is Integrated Marketing?
In a complex and fragmented world of marketing, integrated marketing is a means of combining all individual marketing efforts.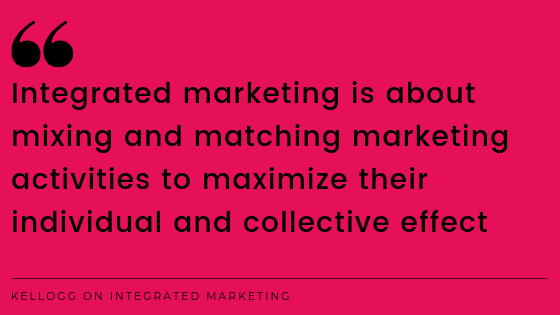 An Example of an Integrated Marketing plan:
Let's say you are a B2B company that is attending a conference/event where you are looking to drive customers to your booth. 
You use a combination of social media, content marketing, and email marketing to reach more prospective visitors.

After the event, the leads you acquire are fed into your digital reach-out campaign.
This, combined with a consistent brand message across all the channels will ensure an effective return on the marketing efforts.
Integrated Marketing campaign Case Study:
Subject: Tim Hortons
Campaign: Launch of their 'Dark Roast Coffee Blend'
Marketing Approach: Tim Hortons launched an integrated marketing campaign across traditional, social and digital media to reach as many potential customers and hit their target demographics. 
Integrated Marketing Campaign Activities: 
Marketing Stunt: Painting a Tim Horton's outlet completely black and coffee lovers were made to taste the new coffee blend in pitch darkness. The whole event was recorded and posted on Youtube. 
Advertisements via traditional channels like billboards and in-house television screens.
Social Media Marketing.
 
The result of the Integrated Marketing Campaign: 
The campaign generated 91 million media impressions from more than 350 different news outlets
 #Tims Dark generated more than 156 million social media impressions.

How do you 'integrate' marketing? 
A marketer embraces integrated marketing by executing several activities that communicate and create value for the end user such that ' the whole is greater than the sum of the parts.'
Marketers ensure that every plan they implement, every channel they use, every campaign they run are in complete sync. i.e., activities are always planned and executed while keeping the other activities in mind. 
Every marketer needs their tools. 
Marketers have different tools at their disposal such as digital advertising, traditional advertising, and PR to reach the end users and deliver a persuasive and consistent brand message at every interaction.

Why do we need integrated marketing?
A Gartner study in 2018 indicated that an integrated marketing campaign with 4 or more digital channels has a 300% increase in performance compared to a dual-channel campaign.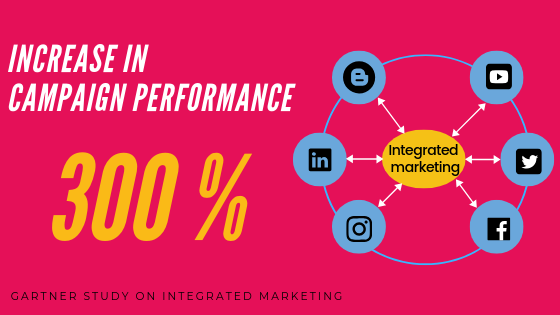 Here's another study by Google: There were 900 digital touch points with an automotive brand before the actual purchase of which 71% of the touch points were over mobile. The touch points ranged from dealer sites to social media. In a non-integrated organization, the touch points mentioned above are managed by teams that work independently
.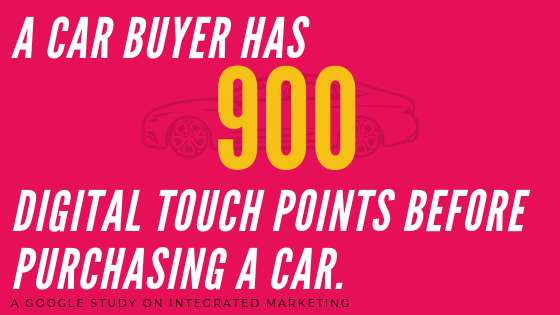 The research concluded that leading companies are 1.5X as likely as mainstream companies to have an integrated marketing and advertising technology stack.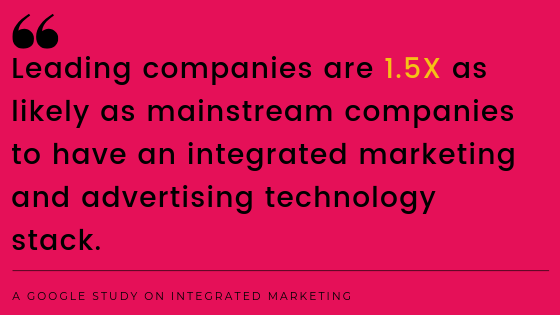 why you should embrace integrated marketing strategy:
Consistent Customer Experience
Create a seamless and consistent customer experience around your organization and brand. Consistency across different channels and brand touch points* builds awareness and loyalty with your customers. Every interaction that a consumer has with your brand/business should embody the values your brand stands by. 
Increase Operational Efficiency
Optimize and increase the operational efficiency of the complete marketing effort of your organization. Integrate all your marketing activities into one single annual campaign. Individual campaigns spanned across a calendar are consolidated into a master campaign that has a more significant impact than its parts. 
Encourage Collaboration
Integrated marketing encourages different departments across your organization to collaborate. An organization that does collaborate is handicapped. The internal processes are slow and productive decision take up a lot of time.  According to a study by Life Science Reader, a non-collaborative organization destroys trust, cuts off communication, and fosters complacency. 
Although the benefits of adopting an integrated marketing approach have now been made clear, there are several elements involved in crafting an integrated marketing plan that must be evaluated. 
In the next section, we address this and have described what an integrated marketing plan entails. 

implementing Integrated Marketing in your organization
To help you better understand how integrated marketing is implemented, it is necessary to understand what a general marketing plan entails. 
A marketing plan is a document created by a marketer which describes their understanding of the current market situation and enumerates the steps that indicate how the firm will achieve its marketing objectives. 
Enumerated below is the contents of a marketing plan: 
Situation analysis
This part talks about the current market for your product or service, including details on competitors, market size and trends. 
 
Marketing strategy
This section outlines the marketing objectives of your business based on the inputs from the other aspects of your business like sales, finance, and HR. 
 
Marketing Activities. 
This talks about the activities performed by marketers to hit your marketing goals & objectives.
  
Financial Forecasts. 
Involves calculating sales metrics, a forecast of expenses and estimating how much you have to sell to break-even. 
 
Monitoring.
Setting up a feedback loop to monitor marketing activities and make course corrections at appropriate intervals. 
 
Now that we have briefly recapped on what a marketing plan is, let us dive deeper into the content of an integrated marketing plan. 
An integrated marketing plan is implemented in the 'Marketing Activites' step. 
Below is a list of functions in a business that falls under the ambit of the marketing department: 
E-mail Marketing
SEO/SEM
Advertising 
Public Relations
Corporate Communication
Digital 
Social Media
Content Marketing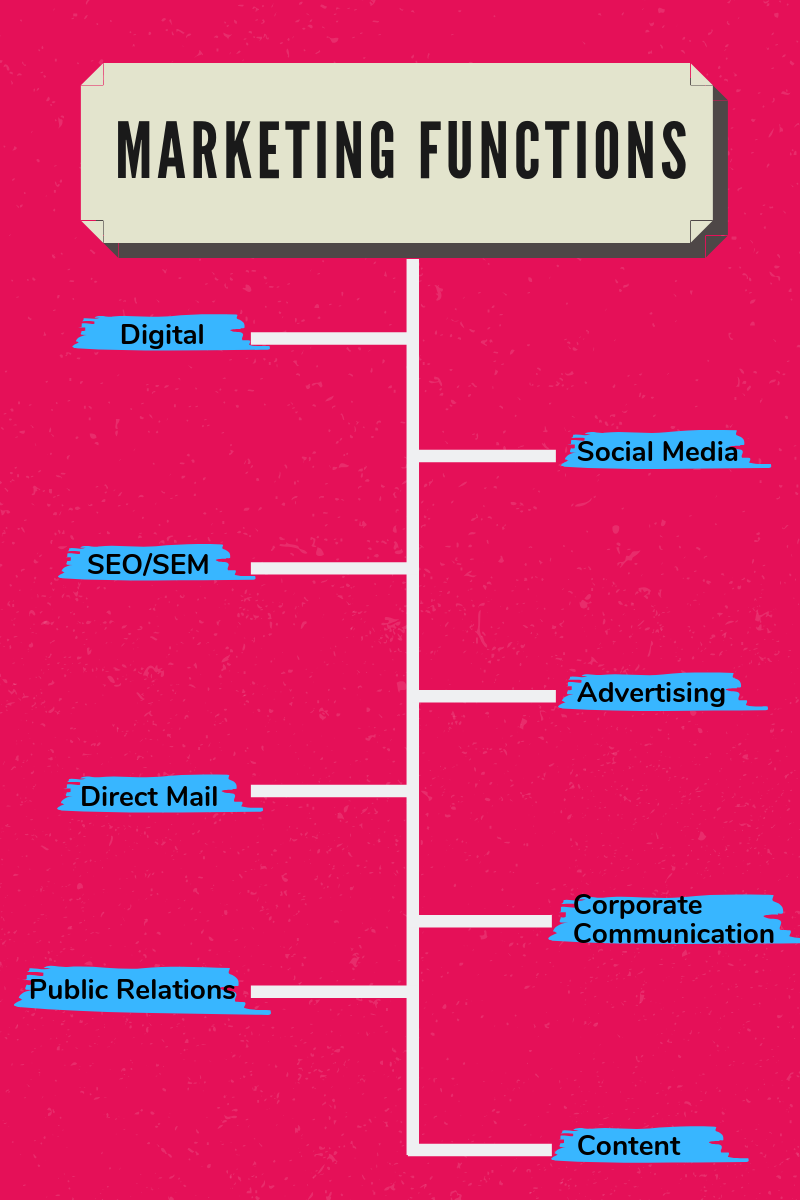 In a non-integrated marketing approach, these functions work independently and do not collaborate and communicate with each other. 
Integrated marketing is about communication.
To implement integrated marketing we should move towards integrating these functions into a unified force.
Here's how to implement integrated marketing:
No team/function should work in complete isolation. Everyone should know what the other is up to. 
 
For every task like launching a product, getting customer feedback, running a campaign, making internal changes, consult and discuss amongst all the functions of the marketing department. 
 
Set goals for each marketing function as a team. 
 
The goals set should be specific, time-bound, and measurable. It allows for easy monitoring and evaluations.
Use this template to populate goals for each department.  Download this here. ( We won't ask for your email, I promise)
Here is a snippet of the template: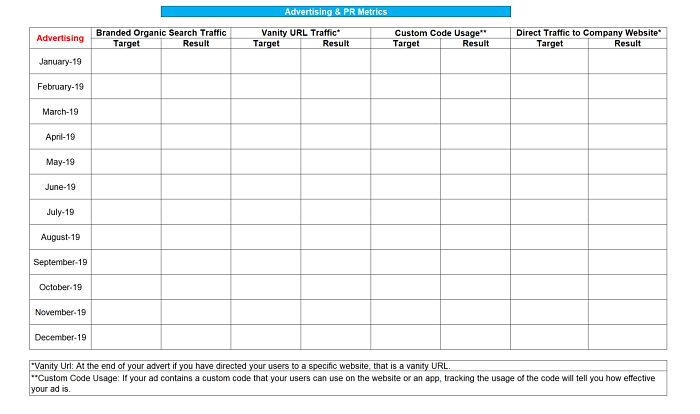 Keep all the reports that are inclusive of successes, challenges, and issues open to all the members of the team. Transparency is vital because it builds trust. 

Conclusion: Integrated Marketing vs. Integrated Marketing Communication
Although used interchangeably, integrated marketing is different from integrated marketing communication is a subtle way.  
Integrated Marketing Communication, a part of integrated marketing,  is making sure your brand communicates a consistent experience across all channels. It does not mean that every channel must repetitively dish out the same messages. Instead, all the messaging should converge on the same underlying vision of the brand. 
On the other hand, Integrated Marketing is the overall approach embraced to combine all individual marketing efforts. 
Stay tuned for my next blog in which I would have broken down a few(more) integrated marketing communication case studies.