Best Case Studies on Integrated Marketing Communication
Integrated marketing enables a unified and consistent experience for customers to interact with a brand or company.
Integrated marketing communications (IMC) is the coordination and integration of all marketing communications tools, avenues, and sources in a company into a seamless program designed to maximize the impact on customers and other stakeholders. The program covers all of a firm's business-to-business, market channel, and internally-directed communications -  James G. Hutton.
Previously we explained Integrated Marketing & Integrated Marketing Communication (IMC) as concepts. In this series, we aim to further bolster your understanding of integrated marketing and IMC by evaluating case studies of companies that have taken an integrated marketing communication approach. 
Here are case-studies of different brands and companies that exhibit an integrated marketing communication approach.
Integrated Marketing Communication Case Study #1 - Microsoft
Microsoft Corporation is an American technology company. It develops, manufactures, licenses, supports and sells computer software, consumer electronics, personal computers, and related services. 
Their mission is to 'empower every person and every organization on the planet to achieve more.'
Microsoft's Integrated Marketing Communication Channels: 
Print and media are a pivotal part of Microsoft's marketing strategy. Microsoft spends upwards of $1.5 Billion for Print and media alone.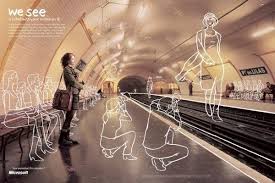 One of its ingenious print advertising campaigns for Microsoft's Office 365 software includes the WiFi-enabled promotion on the Forbes magazine.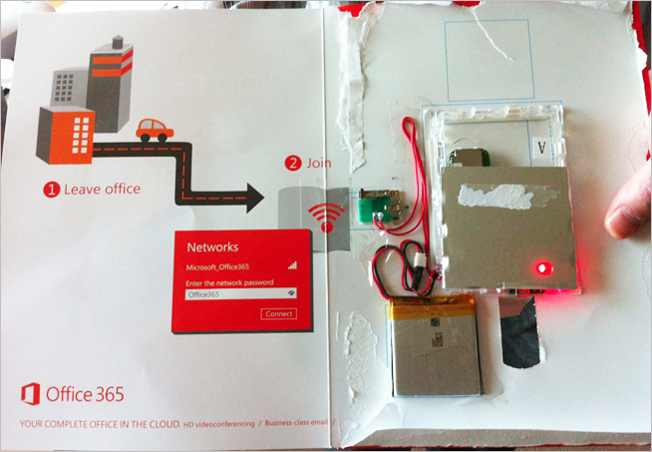 A sleek router with a battery placed within the magazine gave its subscribers free wifi for 15 days.  This gimmick ensured that readers had to retain the magazine him at all times and contributed multiple exposures of the ad to the reader. 

Currently, Microsoft is undertaking a slow shift from traditional media to social media and other online platforms.
Microsoft's Integrated Marketing Communication Approach:
Microsoft has been continuously taking up several Artificial Intelligence (AI) projects and has placed AI high up in its product portfolio. To promote its AI offerings, Microsoft teamed up with Carlsberg to use AI to speed up the process of brewing new flavors of the beer.
The company has marketed this project using the integrated marketing approach using a multitude of channels.
Twitter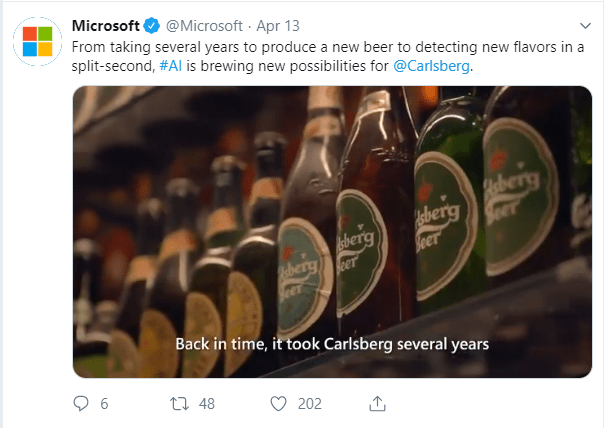 Video Promotions across - Facebook and Youtube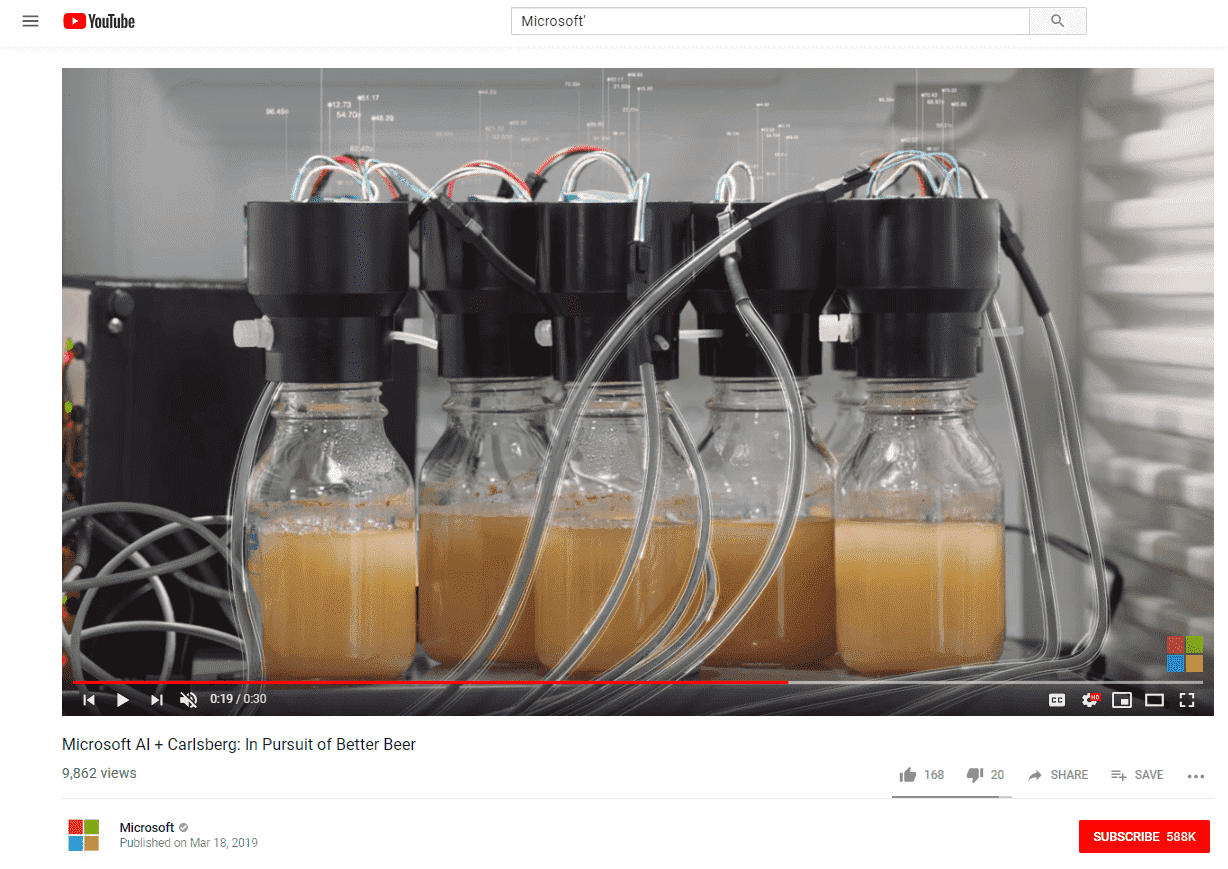 Press releases in popular newspapers such as Financial Times.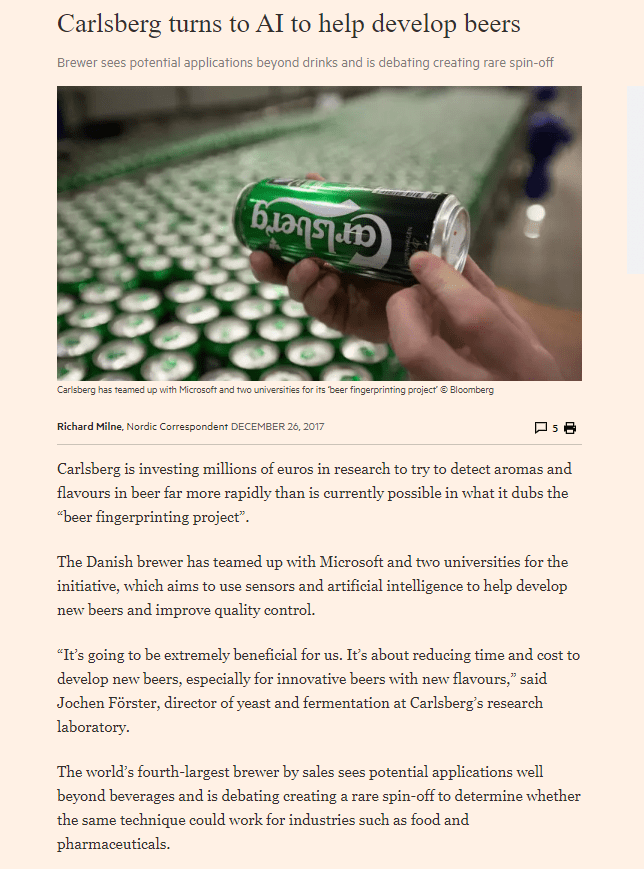 Integrated Marketing Communication Case Study #2 - Emirates
Emirates started with two leased aircraft in 1985 and have never looked back since then. The airline company currently operates 265 aircraft to over 155 destinations.
Emirates' Integrated Marketing Communication Approach:
Traditional Media
Emirates' commercials and print advertisements in significant media highlight the airline's new products, flying routes, and aircraft.

Event Sponsorship
The airline actively sponsors a bunch of sports events like soccer, horse racing, and tennis. In addition to that, it has signed a sponsorship deal with large football clubs like Arsenal. Its presence in the Asian Football Confederation has also ensured a high level of visibility across Asia.
Owned Media
The company publishes two in-flight magazines to reach its customers. A brilliant in-flight entertainment system allows the airline to publicize its latest offers, partners, and services. Furthermore, the company's official retail website enables customers to purchase branded merchandise.
Millennial Appeal
The airline is adopting a sustainable environmental strategy to protect natural resources and reduce air pollution. Being a step ahead and ensuring that their fleet is up-to-date with the latest, most fuel-efficient aircraft. Emirates uses a variety of marketing communication tools in an integrated way to deliver a unified message:
The high quality of its services
Emirates portrays the lofted quality of its airline services as an underlying theme for all its marketing activities.
Emirates' Integrated Marketing Communication Channels: 
Television commercials  
Print advertisements  
Sponsorships  
Charitable foundations  
In-plane advertisements  
Internet marketing  
Trade Promotions.
The above communication tools have helped Emirates to appeal to a large number of travelers all over the world, and create a positive vibe all-around.
Here's an example of one of their integrated marketing communications via print media: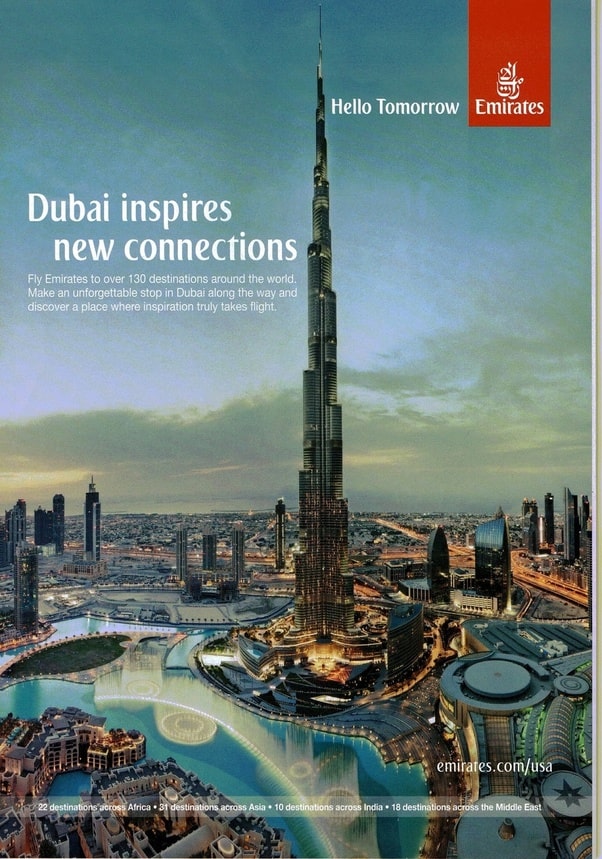 Integrated Marketing Communication Case Study #3 - Wells Fargo
Wells Fargo is a financial services giant and world's third-largest bank. Despite being ridden with scams, the company turned to integrated marketing and rebranding efforts to win back the trust of its customers and stakeholders.
The bank's latest integrated marketing campaign is called 'This is Wells Fargo.'
Wells Fargo's Integrated Marketing Communication Approach:
Ads themed around the development of Control Tower, a feature that provides customers with secure and centralized access to their account information.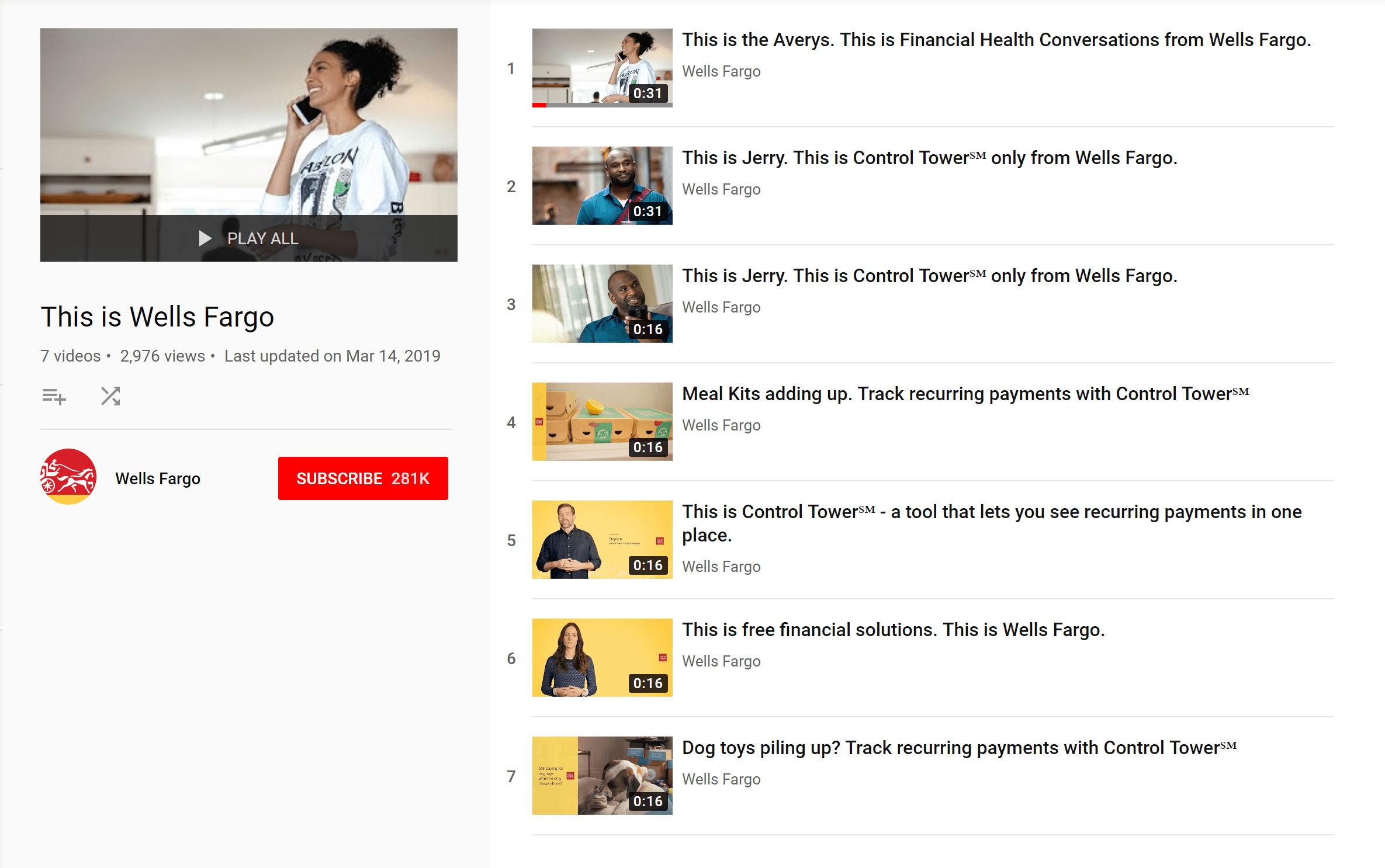 Another ad features Financial Health Bankers who provide financial advise targeted towards millennials. These ads are supplemented by tweets like the ones below that offer security tips to their customers.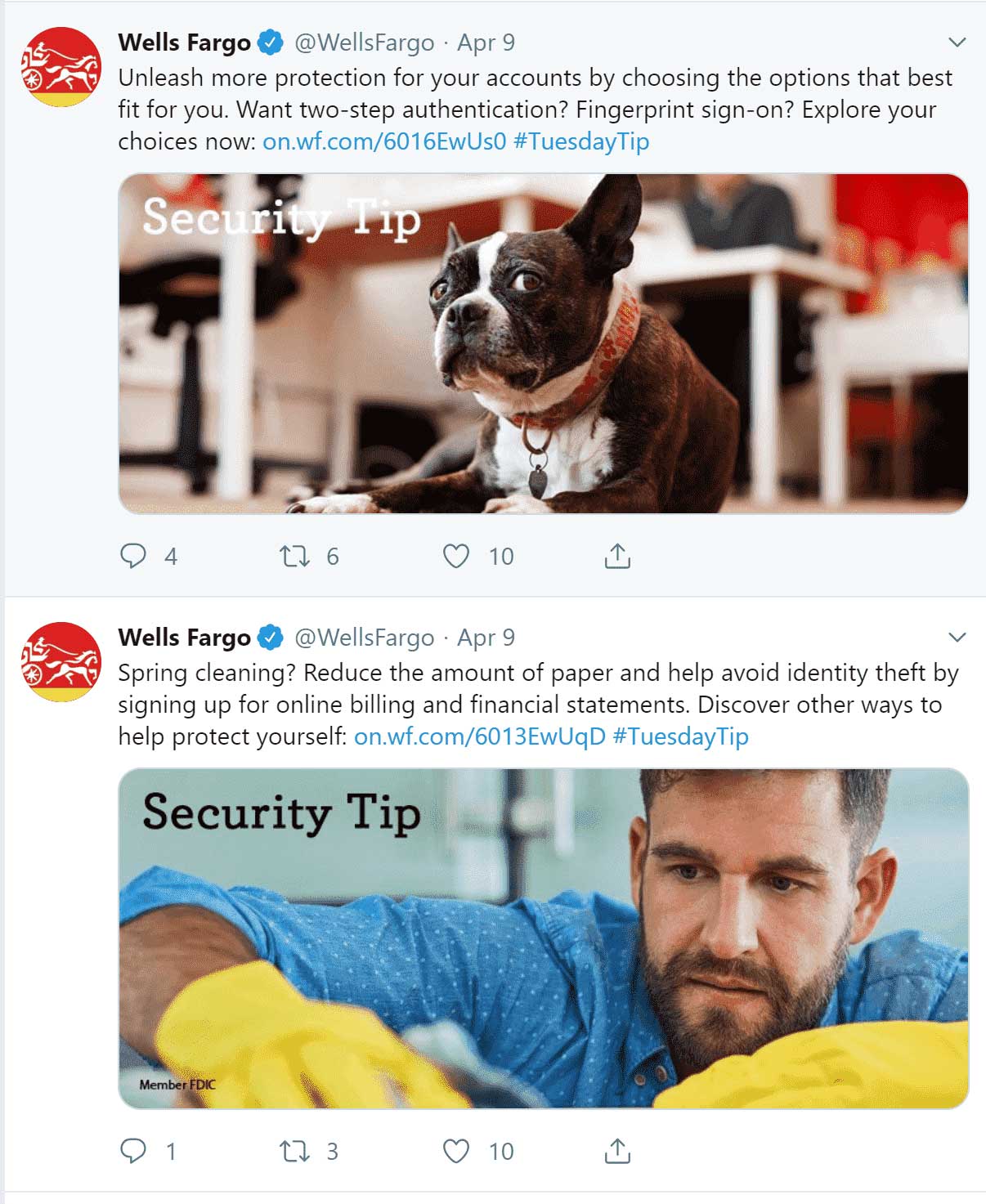 The company offered a comprehensive description of the 'This is Wells Fargo' campaign through a 2-page print ad in the Wall Street Journal.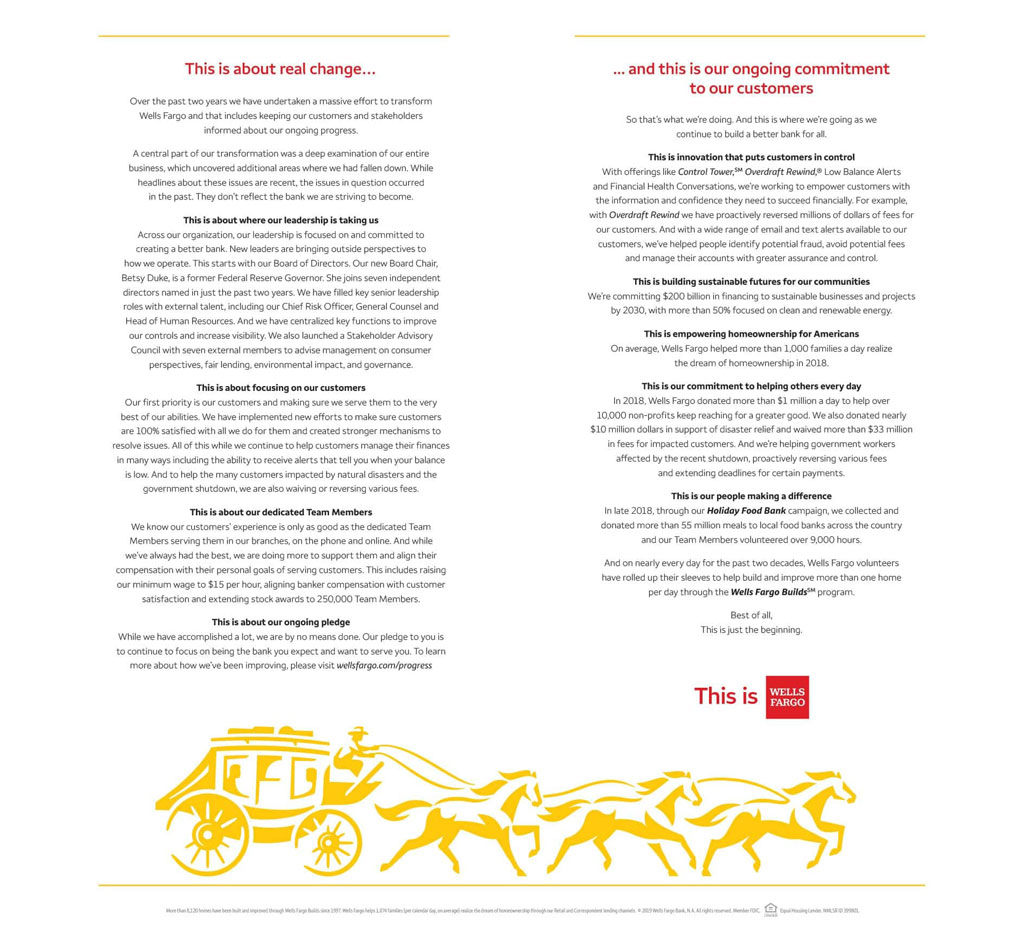 Wells Fargo combined the above-integrated marketing communication channels to develop a well-rounded campaign that was very well received by its audience. 
All marketing communication highlights the confluence of people and technology, which is vital to transforming Wells Fargo's customer experience.
Wells Fargo's Integrated Marketing Communication Channels
Print  
Broadcast  
Online   
Mobile
Integrated Marketing Communication Case Study #4 - Taco Bell
Taco Bell is one of the large restaurant chains under the Yum! Brands portfolio. A couple of other brands that fall under its ambit are KFC and Pizza Hut.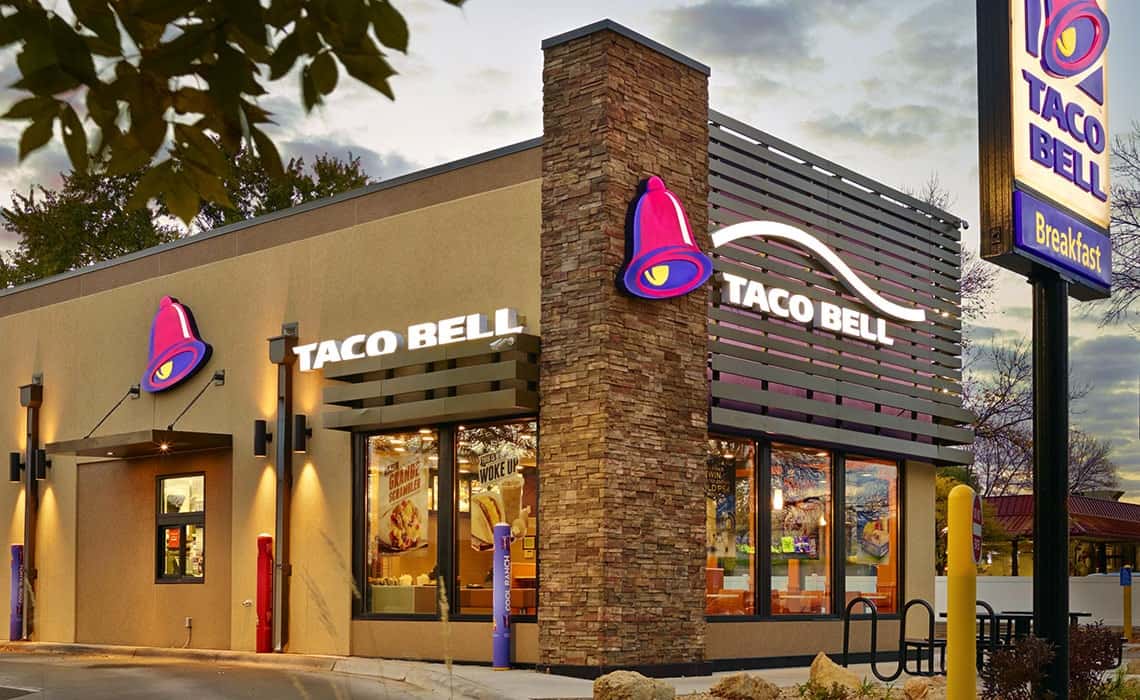 The Mexican-cuisine inspired fast-food chain, operates with over 6,650 restaurant chains and rings in ~46 million customers a week. 
Amongst the chains under the Yum! Brands portfolio, Taco Bell, was the most profitable. They had great advertising campaigns like the 'Yo Quiero Taco Bell' campaign that starred a Chihuahua with an attitude who grew into a pop-culture icon. The ads created the highest advertising awareness for the chain and positioned Taco Bell as a cool place to eat. 
However, Taco Bell's marketing approach changed after the recession.  By 2011 Taco Bell was coming off its 3-year slump when the marketers at Taco Bell decided to change things up. 

DraftFCB, Taco Bell's advertising agency designed an integrated marketing campaign to position TB as a multicultural experience of food.
Taco Bell's Integrated Marketing Communication  Approach:
Taco Bell launched a new campaign slogan, 'Live Más' (más is Spanish for 'more'), to make the brand attractive and relevant to young, and cross-cultural consumers.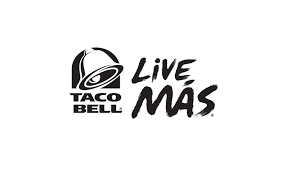 The company rolled out new products and an upscale menu to penetrate the market of health-conscious customers. It co-branded with Doritos to launch the famous DLTs (Doritos Locos Tacos).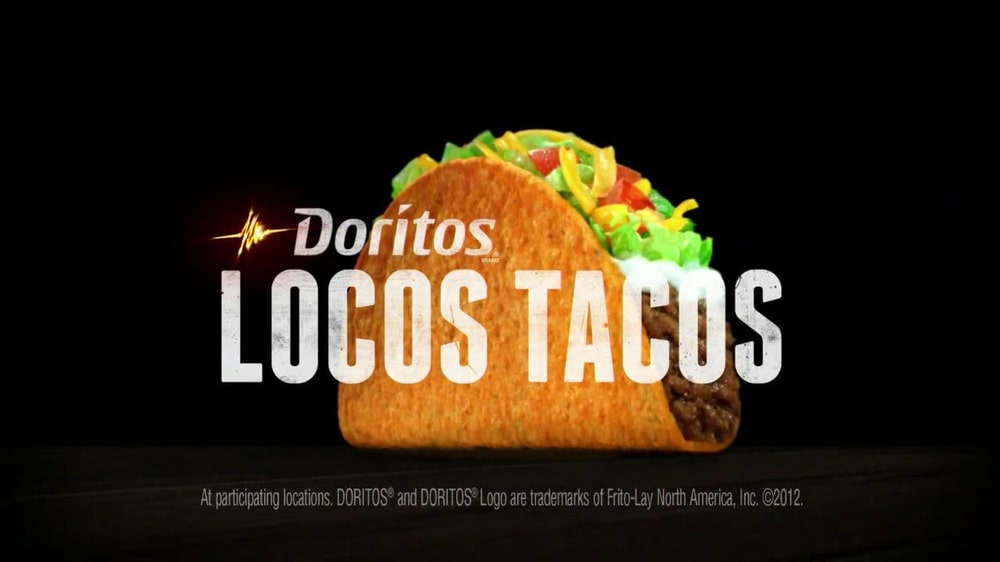 A huge buzz created by the integrated marketing effort made DLTs responsible for nearly a quarter of the Taco Sales. They consequently posted an 8% increase in sales.
Taco Bell's Integrated Marketing Communication Activities included:
A commercial based on a Youtube video of a customer who drove 900 miles to try the DLTs. A montage of Instagram posts in which customers were trying the DLTs for the first time.
Influencers were identified amongst the fans and were invited to try the DLTs which motivated them to spread the word about DLTs through their social media channels.
The company launched a 60-second Super Bown Ad on the Live Mas theme featuring a bunch of senior citizens sneaking out of their retirement home to party. After a long night of crazy pursuits, they finish at Taco Bell for a bite before heading back. This ad received a lot of attention on social media and drove a lot of traffic towards the brand.
A Taco Bell Mobile Ordering and Payment App was launched. 
Taco Bell tested platforms such as Periscope to live stream launch of a new product to catch the attention of Generation Z.
Taco Bell has now started the Taco Bell Live Mas Scholarship supports innovators, creators, and dreamers who want to make a difference in the world.

Taco Bell's Integrated Marketing Communication Channels 
Social Media   
Television  
Advertising at high profile events  
Influencer marketing.  
Taco Bell combed through their social media feeds to find user-generated content that they broadcasted on their TV spots. It seamlessly integrated two channels which were until then believed to be incompatible.
 
Conclusion
From the above campaigns, we can conclude that traditional and digital channels are leveraged for their relative strengths. In a few situations, digital and traditional channels are also used to supplement each other through a campaign. 
The universal marketing mix  - Product, Price, Place, and Promotions. An integrated marketing communication plan executed by the above companies encapsulates all the above components of the marketing mix into a single well-ordered program.