World, Hold On!
Paperflite announces three new striking features and our recent award win
October 23.2018
3 minutes
"The big bang may be a million years away
But we can't think of a better time to say
World, hold on…"
The year 2018 marks the twelfth anniversary of Bob Sinclair's legendary anthem 'World, Hold On.' The song that has a sweet whistling melody to it is our inspiration as we take on bigger challenges, bigger hurdles and tougher terrain.
Like the child dreaming in the video of how he builds a spaceship and takes down asteroids with basketballs, we too have dreamed of building spaceships to take down asteroids on our own. All this while, as we helped one customer after the other, we've learnt newer things, experimented with funkier stuff and even tinkered with spaceships!
Yet, we are far from done. There is so much more to our journey. For us, the journey in space has just begun.
This feature update is very special to us. We've talked about every move of ours, every feature, every integration that we roll out, with you. Now, here's how the world has reacted to some of our work – We are very happy to announce that we won the NASSCOM Design4India Award for 2018. Thanks to every single one of you out there for all your feedback and support that has made Paperflite into what we are.

We are so there! Read more>>
As always, the great stuff never stops coming. Here's what we've rolled out this time around:

Get ready for Parallel realities – Integrated Google Analytics:
All the personalized content micro-sites we create for your recipients will also be available on Google Analytics for your teams to track. All you need is your API key handy. There's so much more intel but you don't have to keep your heads spinning anymore!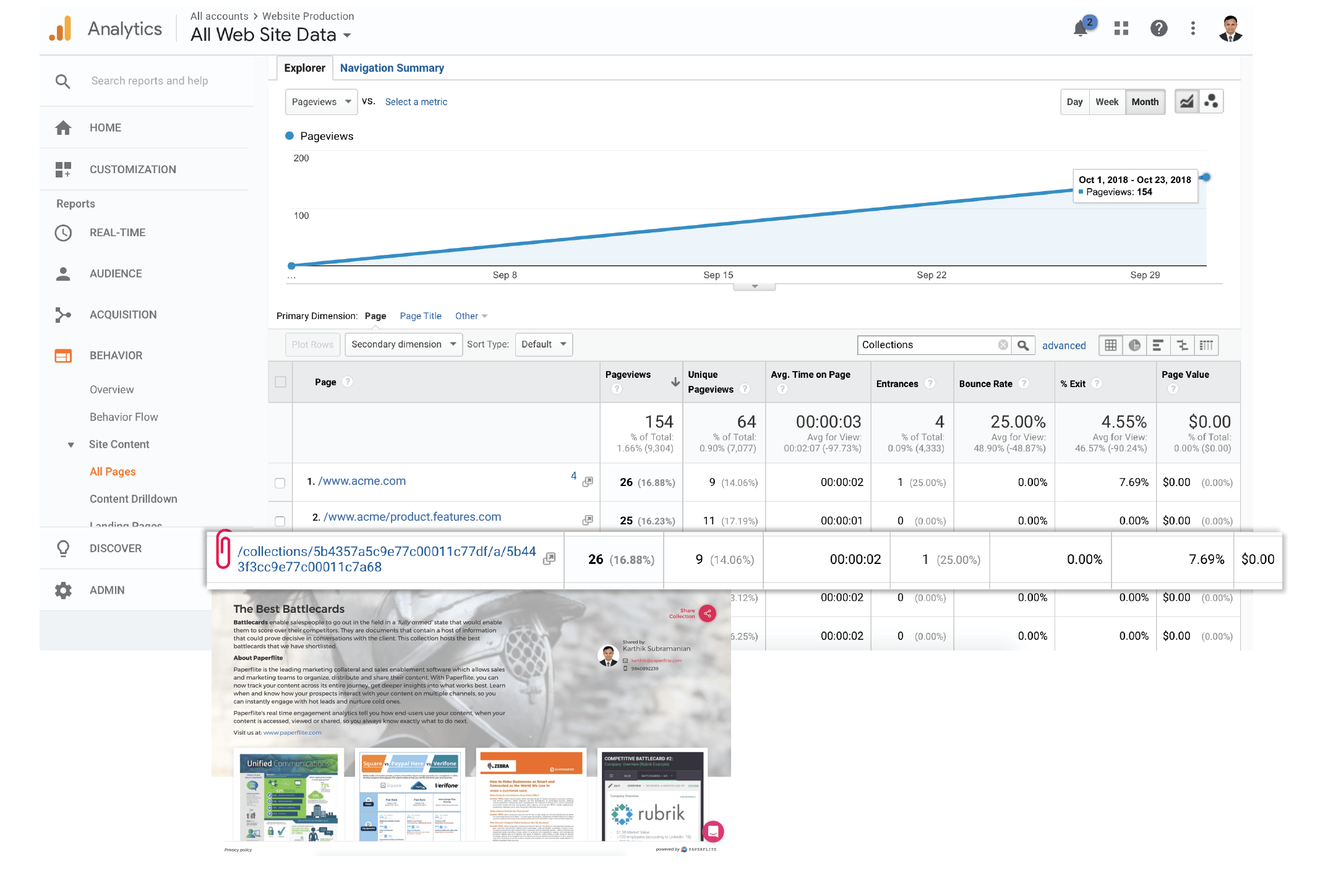 Imagine how easy would it be to have all your analytics information under one roof? (We too wish for that!) That is why we integrated with Google Analytics. You can now monitor user behavior not just on your website, but even for the numerous campaigns that you launch on Paperflite. Your Google Analytics dashboard will now serve you up with data from the customized campaign URLs that you create for your contacts.

This is pretty forking great – A Plugin for Gmail:
All right, everybody, ship your Gmail to the four corners of the world. All that you need is right in your console. Paperflite is now plugged into your compose window. So, look nowhere else.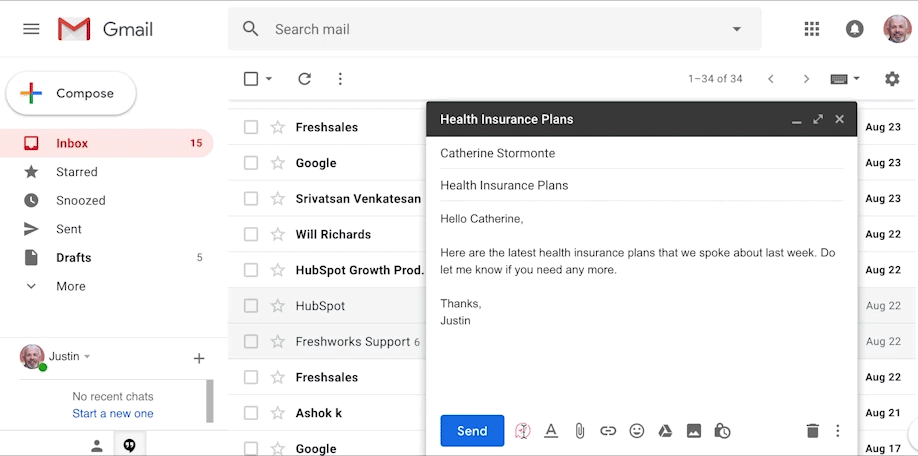 In June this year, we announced the Chrome extension for Gmail. Our newest feature now lets you access all your content on Paperflite when you compose a new mail. That way, you don't have to go fishing for your content elsewhere. When you've integrated Gmail with Paperflite, don't forget to refresh your Gmail when you're ready to launch.
The show the world needs now – Download & Re-shares in your control:
What you share may be content that springs instant crush with your recipients, but you decide if they can re-share or download. Select access levels when you share your content. How does it feel to stay in control?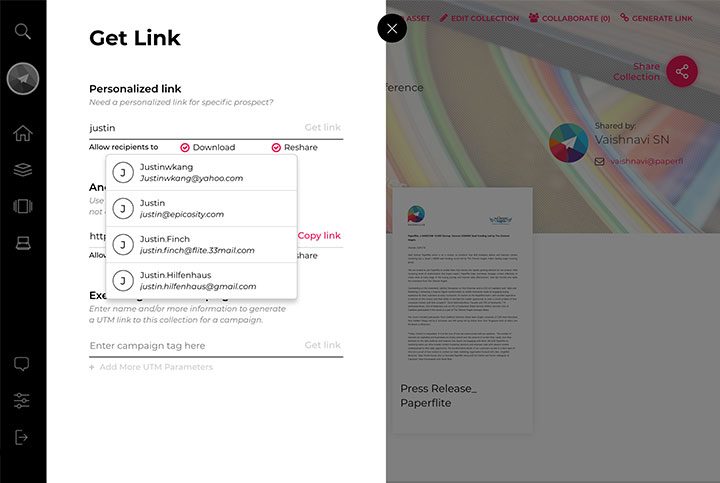 We have always believed in giving more power to you. That's how this feature came into existence. As the owner of your content, you decide what's best for your prospect and what they get to do with it. For example, if there are more stakeholders within the client organization, then you can give them every option to move the content around or make it downloadable.
We'll soon be back with more updates. Do give us a shout if you need help with any of these features. Let us know if you have any feedback for us at karthik@paperflite.com. 
Until next time folks.