TRUSTED BY THE WORLD'S
MOST INNOVATIVE BUSINESSES
SEE HOW PAPERFLITE FARES
AGAINST SHOWPAD
WHY CHOOSE PAPERFLITE?
Here's how Paperflite outweighs Showpad

EASIEST TO USE

UNLIMITED CONTENT MICROSITES

PERSONALIZED BRANDING

COLLABORATE AND SHARE WITH EASE

INTEGRATIONS WITH YOUR FAVOURITE TOOLS

CONNECTED EXPERIENCES
LEAVE BUGS
IN THE WILD

With Paperflite, you get an intelligent platform that won't crash when things get heavy. We're Beyonce, always.

With Showpad, you get notoriously buggy plugins, unexplainable errors, and derailment of the platform at the drop of a hat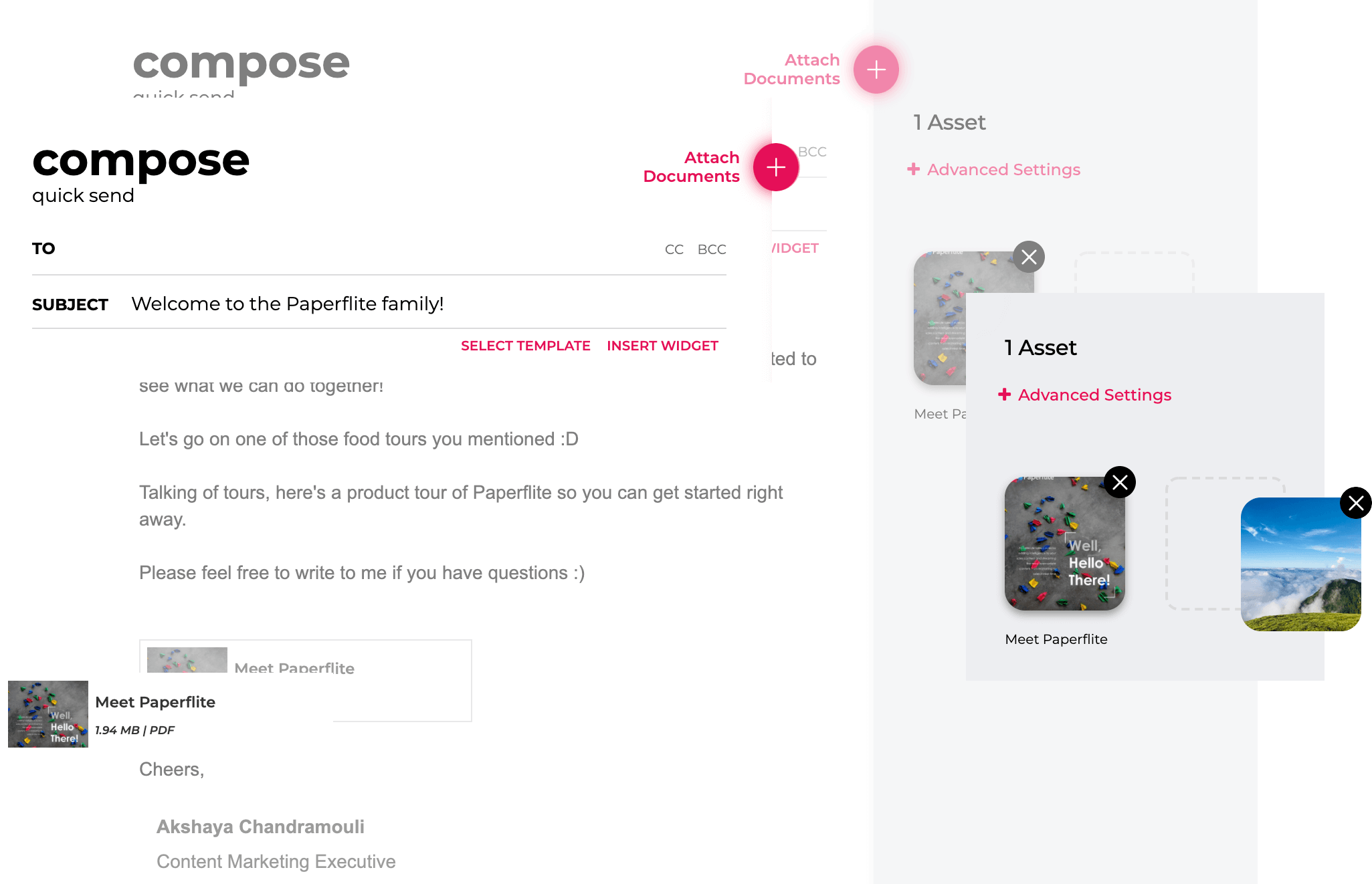 PAY FOR A SEARCH
ENGINE THAT WORKS

With Paperflite, easily find the perfect content match in seconds. Our powerful search engine goes beyond tags and filenames and surfaces content based on search intent.

With Showpad, you get an archaic search engine where your sales reps have to search, re-search, and still won't find the content they need.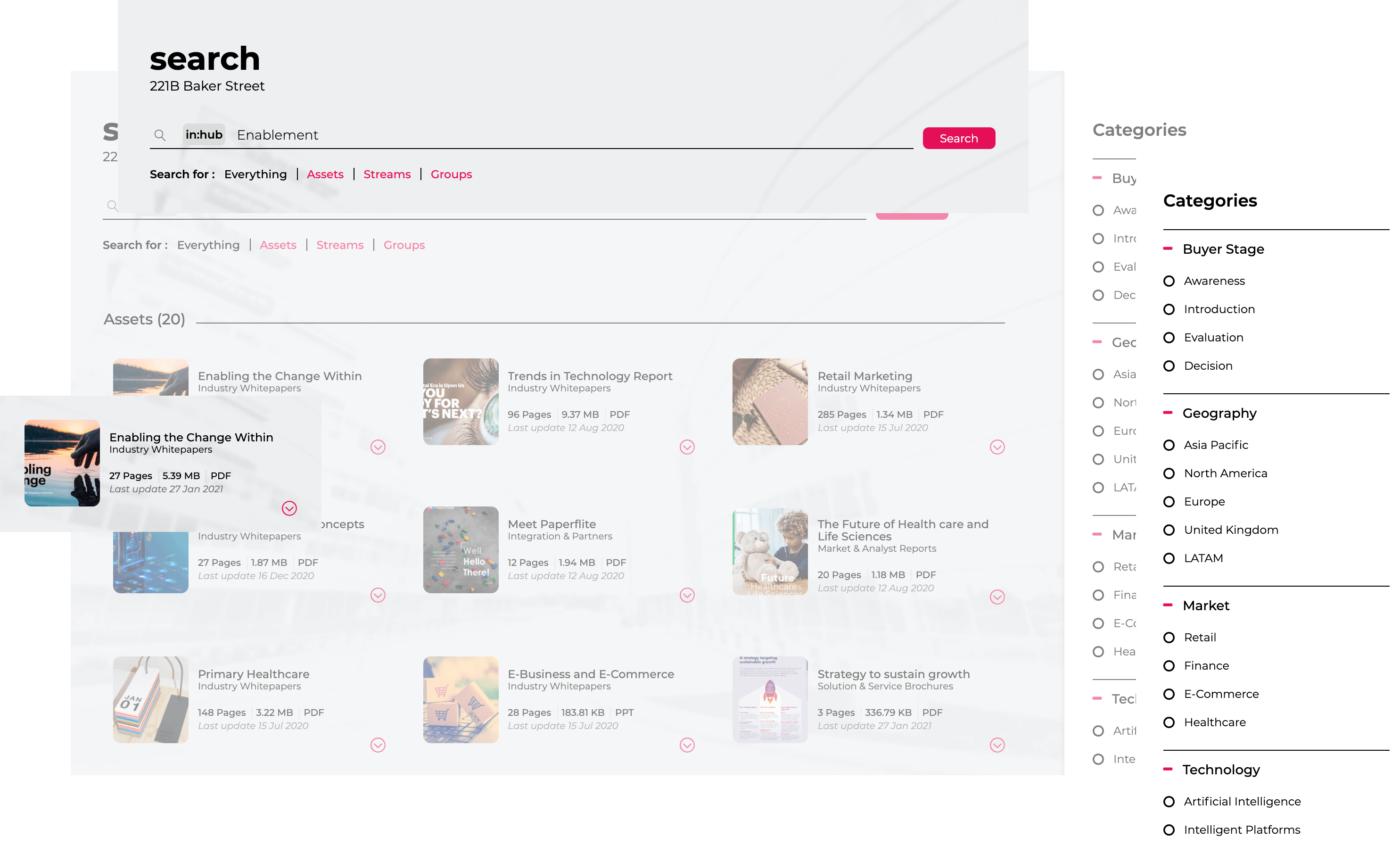 LAND IN THE INBOX,
NOT IN SPAM.

With Paperflite, always land in the inbox wherever you share content from - web, app, or via your email service provider. No more crossing fingers in prayer after you hit send.

With Showpad, every email you send automatically lands in spam - hurting not just open rates, but also your sales. *Cries in poor sales numbers*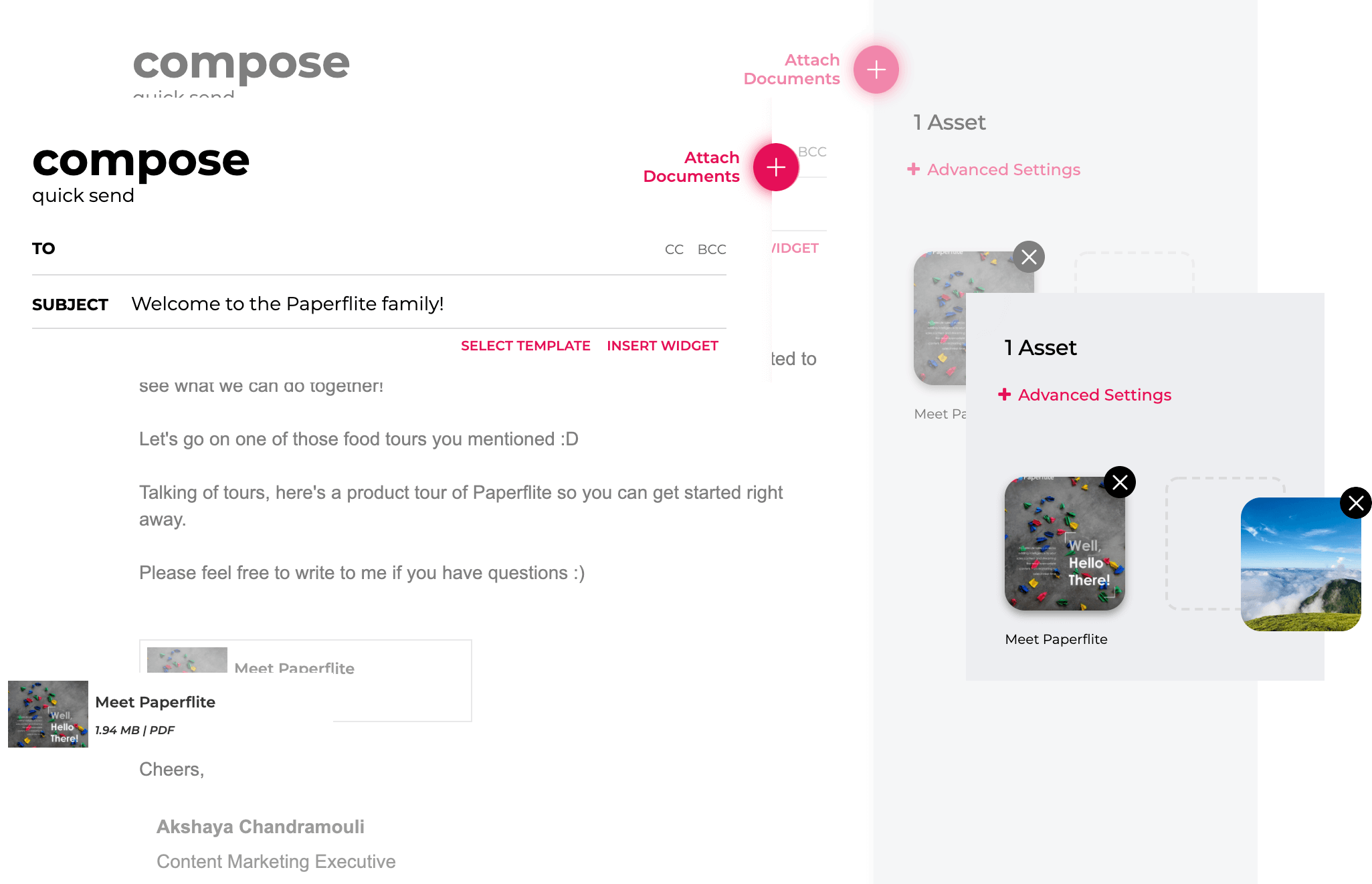 BACKEND THAT'S
AS PRETTY AS
THE FRONT-END

With Paperflite, you get a platform that truly makes your life easy - whether you're an admin, a user, or a recipient. Hassle-free setup and onboarding guaranteed.

With Showpad, your life as an admin means contacting their support day and night because the backend doesn't align with the front-end. What was it about aligning teams, again?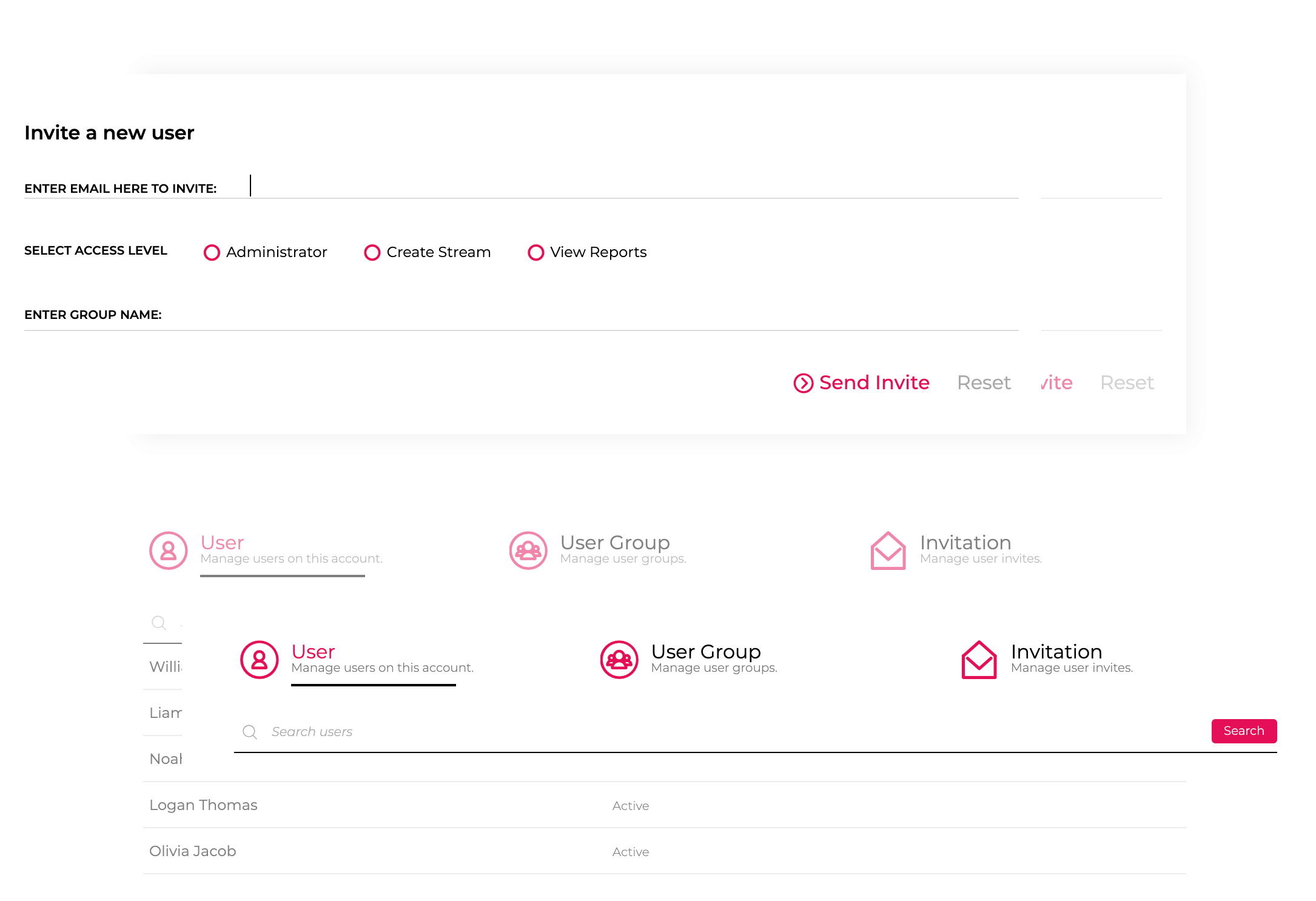 SUPERIOR TECHNOLOGY, ROCK-SOLID FUNCTIONALITY

Outstanding look and feel and functionality. When questions arise, they are answered quickly. (Target Audience) Recipients have been impressed with the quality. Outbound emails with links to important marketing and sales content is so polished, with very little effort on our part. User views are reported at a highly granular level for my content. Notifications are easy to configure, let us know immediately when and how a recipient interacts with our content.
EXCELLENT MEANS OF INFORMATION DISTRIBUTION

My overall experience has been great. We use Paperflite in two very different capacities in our office and have had a positive experience. My clients love it and generally ask about how they can use it as well. Paperflite is easy to use and distribute to large numbers of clients. Changes can be updated without the need to email everyone about a change. Great support. They continually upgrading their product based on feedback.
BEAUTIFUL PRODUCT WITH FLAWLESS CUSTOMER SERVICE

Great features, very nice user-friendly design and above all. outstanding customer support. I particularly like the user-interface and the lightweight ease-of-use, it is truly the best marketing tool for external content sharing and management (tracking). Integrates perfectly with gmail, exactly how I want it. In case I come up with any issues or concern, it is immediately taken care by the amazing customer support!
WORKING WITH CONTENT MADE SUPER EASY

The UI is light and easy to navigate. I don't have to deal with too many buttons and options to figure out how to use Paperflite. Dealing with a lot of content is now less stressful. I can sort them into collections and know where to find them when I next need them. Paperflite is easy to collaborate with my team by sharing content and collections. I can track what's happening with my content and where I can find conversation openers.
RARE TO FIND A SUPPORT TEAM THIS RESPONSIVE

I'm always amazed at how quickly the Paperflite staff get back to me - and in such helpful fashion. I feel like the entire experience has been customized to my needs. I can count on my hand the times I've interacted with a full support staff this legendary. Paperflite has allowed us to be more creative and personalized for our customers. It's also helped to organize our sales team's documents into something that's so much more visually appealing to our customers.
BEAUTIFUL PRODUCT WITH FLAWLESS CUSTOMER SERVICE

The Paperflite team saved us during covid quarantine. I was responsible for finding a replacement to Pointdrive but due to covid, my budget was basically nonexistent. The team were willing to work with us until we were able to get more of our marketing budget back. Not only are they extremely helpful for our clients but the fact that it's a content hub also really can't be beaten. We can't think the Paperflite team enough for what they do!
AN ABSOLUTE ESSENTIAL TOOL FOR OUR SALES TEAM

Our sales team were blind, once sending a piece of content. We now have granular information about every single piece of content being sent. How the lead is engaging with it, and what pages are of most interest. This allows our team to tailor their follow up and leads to better sales outcomes. We had multiple video sessions with the support team, they are always responsive to emails, and has always gone above and beyond. We couldn't be more happier!
PAPERFLITE IS A WIN-WIN FOR BOTH US & OUR CUSTOMER

We have been using a different solutions for about 5 years. We did not want to go through the hassle of moving and setting up a new system. Shame on me - I wish I had found this long ago. The setup was a piece of cake. There are so many more options for segmenting and distributing collaterals. When I did have a question or concern, support is awesome.