At Paperflite, we set lofty targets for ourselves and we believe in taking them down too.
We can hardly contain our excitement as we present to you the newest features in our platform.
Here is a list of what we launched:
Outlook and Gmail Integration: Your Content on Your Own Carrier
Ship your content in Paperflite via your own email ID. No more common carriers! With our Gmail and Outlook integrations, your emails now get a significant deliverability boost and what follows is simple – higher open and click rates. Here's to better engagement and ROI for your content.
Microsoft Outlook and 'Gmail for Business' are the de facto standard for how companies of all sizes communicate, sell, and track customer relationships. So, this is one kickass feature that you'll hate to miss.
What does that mean for you?
The probability of a response from your leads is higher as it is not generic anymore.

Your leads are less likely to junk your email mistaking it for promotional stuff.

Gain more visibility into how your leads are interacting with your content.
So, delivering the right message to the right person at the right time – all the while staying on the same platform was never easier.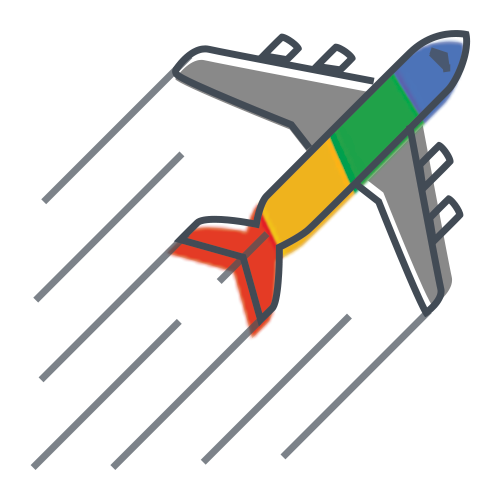 That means the feature set in Paperflite is growing. It is now becoming much more than what we set out to do.
More and more integrations are being added every day. Last time, it was Salesforce, this week we integrated with the two tech titans – Outlook and Gmail. Next week, it will be Eloqua. So far in 2018 alone, we have integrated with 13 platforms.
Phew! Time to catch our breath.
Add Content URL: Fly Any Content, Any Type, from Anywhere! And We'll Track
Add any form of content from any source to your collections – Assemble the most powerful content storyboards ever! YouTube videos, Blogs, Websites, Soundtracks, 3D files. Ok, we know you get it.
** Disclaimer – We don't track asteroid orbits, binary stars, and trans-Neptunian objects. Just not yet.**
We have now introduced the 'Add Content URL' feature so that you can add in whatever sales material you think is relevant.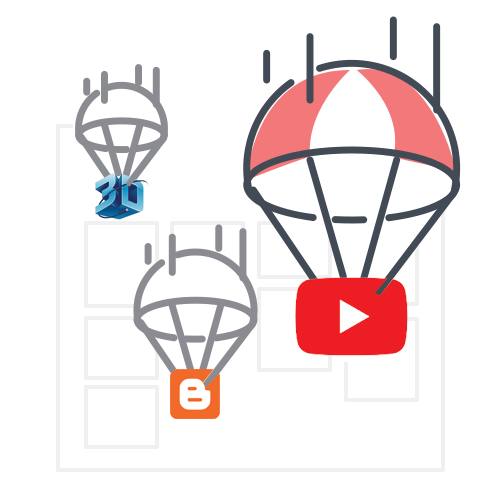 Now, paint your canvas with content from everywhere. Not just PDFs, or documents or text files.
Bring in a video from YouTube or a blog from Medium, or an infographic or a music video, or a podcast, even a GIF image. Add anything from any platform.
Why do you do need all of it?
Because you never know which piece of content can tip the scales in your favor.
How does that help you?
No more noting down of website URLs on sticky notes.

No more sending disjointed emails to your leads.

No more broken story lines with incomplete messages.
When you include a URL as an asset in Paperflite, you can now track how long your leads spent viewing that webpage.
Time for Safety Instructions
We're sure it's raining GDPR in your mailboxes! So, hey, surprise!!
We are GDPR-compliant!!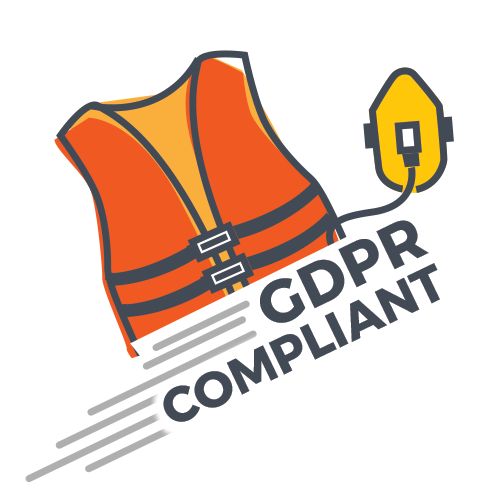 We've updated our privacy policies, consent forms, and added options so your users can switch to DND in just a click. You will find this and all the other safety information in the seat pocket in front you.. oops isn't this link safer than seat pockets? click here!
So, why are we sharing this news with you?
Because we want you to know that Paperflite always puts the customer at the forefront of whatever we do.
While we have a host of things to get the compliance engine chugging along, here are a few nuts and bolts stuff that we wanted you to know:
We have introduced a new feature in our Admin Settings that will prevent us from mailing our leads who have the "Do-Not-Disturb" field checked.
We have updated our cookie consent form on the Paperflite website and the application to ensure that consent given by our leads is a positive action that is not misinterpreted. We've also ensured that consent can also be withdrawn as easily as it is given by our leads.
We have updated our privacy policy to reflect how we use and store data, and why.
We'll be back with more updates. Do give us a shout if you need help.
Until next time folks.