4 Features That Will Make You Infinitely Efficient
Introducing 4 striking new features that let you do so much more, effortlessly. Like, the snap of your fingers.
The Avengers craze just refuses to die down in our backyard. We are so obsessed with it that any small achievement is met with a "Wakanda Forever" cry that booms across the neighborhood. (Our neighbors have now begun to gawk at us when we meet them in the hallway!)
Last week, we added some cool and handy features to Paperflite that'll make you more efficient than before. Here's a quick lowdown on them:
Video Analytics – Track Them Videos! 
Remember the scene where Doctor Strange uses the Time Stone to look forward in to "alternate futures" for a path that'll hand victory to the Avengers? Our video analytics does just that. A mankind version of it actually.
Imagine a situation where you have created a slick video and have shared it with your leads. Do you know which portions of your video are going viral? Is there any segment that seems to be attracting more mindshare than the rest?
There are times when people want to just go back a wee bit and replay that portion where you've explained how you get the perfect curls or how you get the mouthwatering buttercream icing on the cake.
(Okay, let's get serious. Imagine people wanting to go back and see the scene where Thanos holds Gamora's hand. Could Thanos really be compassionate?)
Often, these are the profound portions that viewers are looking for and will do anything to get their hands on them.
Imagine their elation when the problem that's been bothering them for days gets sorted looking at your timely video.
That's where your videos will stand out from the pack.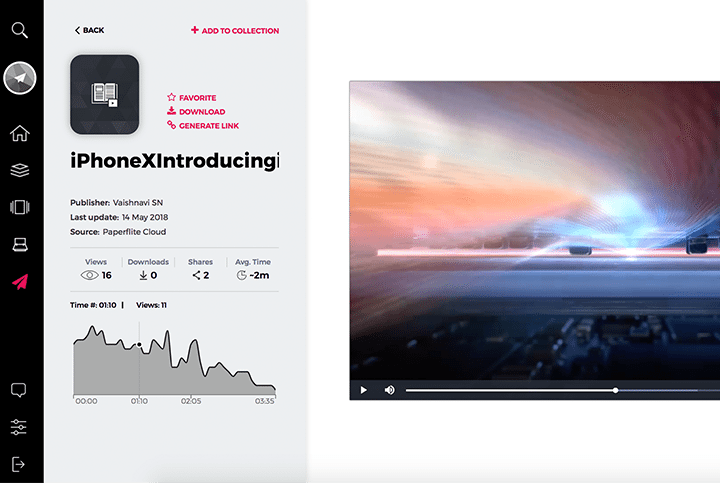 Popular platforms like YouTube give you demographics such as the number of likes and dislikes.
But, who can tell your content team where the treasure (read infinity stones) is?
That's the intelligence your media team is looking for the next time they polish their camera lenses.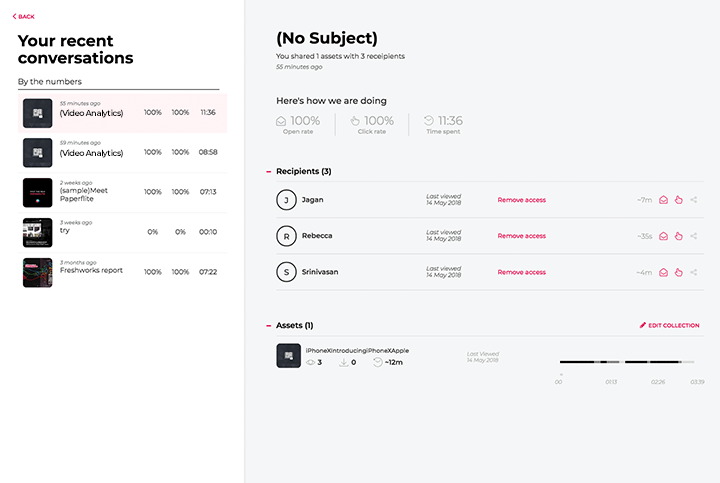 Get Link – Links! From all angles!
"It is my curse to know all who journey here." Red Skull calmly tells Thanos when he lands on Vormir with Gamora in tow.
We took Red Skull's serenity a little too seriously. What we did is we created more ways to measure your content performance. How is that?
There are three ways how you can do this:
Generic Link – This is the basic link that you have been using until now through the Quick Send feature. You can't track user-level analytics with this link though.
Personalized Link – Imagine yourself just within sniffing distance of getting a lead to sign up. All you need is a weapon like Thor's Stormbreaker to make use of the opportunity. That's when your content strategist hands you a neat eBook to forge ahead. You can now personalize this eBook link in Paperflite with your lead's name in it.
Campaign Link – Running a campaign of your latest audiobook? Now, add the UTM parameters to your audiobook link in Paperflite to know how your campaign is faring.
The Get Link feature allows you to measure your content performance across channels, personalized emails, and campaigns.
Don't blame us if you feel the surge of power in your veins possessing it though.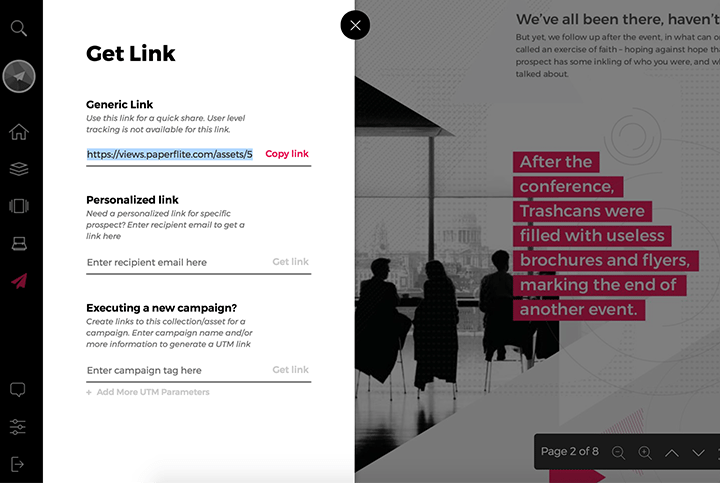 Integration with Salesforce – May The (Sales)Force be with you!
Okay, we know May 4th is past us. But, the superhero fever is now spreading like wildfire in our troop.
Adding to the already immense firepower we possessed in terms of CRM integrations we had, we have now integrated with your favorite CRM - Salesforce.
Our integration with Salesforce puts both your leads and content on a single platform enabling you to gain the most out of your tech stack investments. 
Send brochures, eBooks, videos, case studies and more to your Salesforce contacts no matter where they are in the buyer's journey.
Put an end to days of manually lining up content to send your leads.
'May the force be with us all.'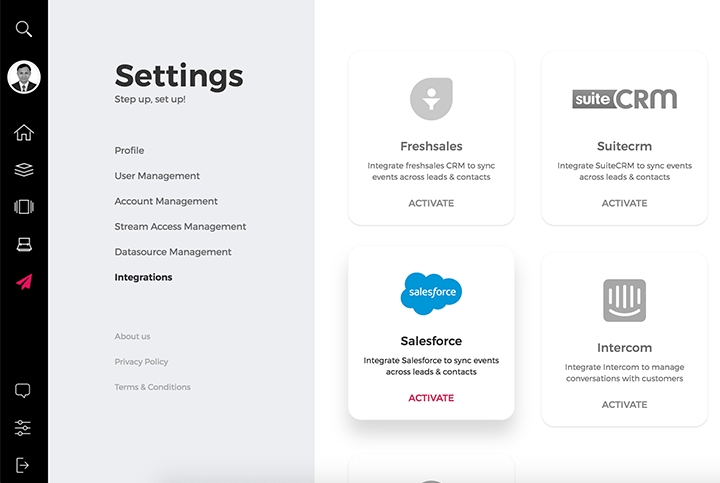 Domain URL – Your Domain. Your URL.
Take a look at this dialogue in the movie that got us going.
 
"When you said we were going to open Wakanda to the rest of the world, this was not what I imagined."
"What did you imagine?"
"The Olympics... maybe even a Starbucks."
While we do share the bewilderment of Wakanda's citizens, we actually decided to open up our platform to the outside world.
Brand the URL the way you prefer. Paperflite now lets you share content via <Your company name.paperflite.com>.
That means your leads can now see your content shared with them under your URL. All while still being on the Paperflite's platform.
How's that for looking cool in front of your customers?
Do give us a shout if you need a hand in any of these features.
Until next time…Wakanda Forever!