How to make your fans love your product update emails
Remember when Instagram switched to horizontal scrolling, and there was a huge public outcry?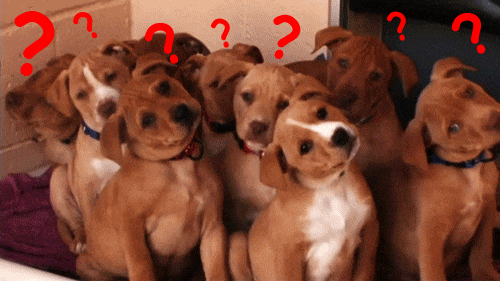 Contrary to popular belief, we do care about the apps & tools we frequent, and any unexpected change can cause pandemonium. 
 
Yet, change is essential. 
Talking from the perspective of a marketer at a high-growth startup, there is no room for complacency. We cannot and will not stick to the status quo. 
Now that we've had a look at both sides of the coin, how do we strike a balance? 
How can we ease our users, our fans and our biggest supporters into the new updates that we add? 
Effectively communicating product updates is the answer.
Now that we have established the importance of product updates let's talk about how this blog will help you write a product update email that your users will love. 
There are two parts to this piece:
Tips and best practices to write and design an attractive product update email.
 
Paperflite's methodology of writing stellar product update emails.
 
Tips to write a stunning product update email
1. Audience Awareness
Who are you writing these product update emails for?
It's essential that you take a step back and answer this question before proceeding. 
We believe that content, whether it be a product update email or a long form blog, should be written after you are entirely aware of your audience. 
Tailor your product update emails for your users, your supporters and your biggest fans. They are always in a constant look-out for new ways to use your product and how they can get more out of it. 
Diving deeper into audience awareness would be to segment your audience. ( when it's large enough ;) ).
For example, you would have pushed a feature that might appeal to a marketer but not to a developer or vice versa. By microtargeting your product update emails to a segment, you can ensure its relevancy amongst the readers. 

2. DON'T BE BORING
Take a moment and put yourself in your user's shoes. Think about how they are grinding hard at work, crushing targets.

Amidst all this, do you think they have got the stamina and patience to read a long product update email filled with technical jargon about each update you push?
No. 
How can you help? 
Make your email easy to read. 
How?
Keep it light.
When you describe your feature, convey how the user can draw value it. Don't get technical unless you HAVE to. Make your email conversational and occasionally throw in some humor. If your product update email brings a smile to your reader's face, pat yourself on your back.  
3. Images and design
Don't just use any stock image in your email. Instead, use images that are pleasant to look at and convey a positive feeling. And most importantly, it should get your point across. 
Choose the right color palette for your email. Different colors elicit different emotional responses from viewers. 
For example, Red conveys a sense of urgency and danger. Blue, on the other hand, conveys trustworthiness. 
If you are using a Call-to-Action button in your email, ensure that the color of the button is exactly opposite to that of the surrounding color scheme. 
Don't shy away from GIFs and videos. 

GIFs and videos can quickly convey your point and hold your reader's attention. 
4. Consistency
If you are looking to develop a regular readership for your product update email, consistency is vital. 
Take a collective decision across your organization regarding the frequency of your product update emails and stick to it. 
Pro Tip: Branding your product update emails by giving it a quirky name will bring in a sense of familiarity to your product update emails. 

Ideas for Product Update Emails
You can make your product update emails interesting by designing your emails around relatable themes.
Here are some ideas for themes:
Seasons - You can theme your updates around different seasons of the year. Spring, Christmas, Fall and so on. Apart from updates about your product, your emails will convey a feeling of joy and warmth. 
 
Popular Events - There's always something happening. From the World cup to the St. Patricks Day. Design your emails accordingly. Be relatable. 
 
Pop Culture References - Is the latest theme of Game of Thrones around a corner? Who wouldn't want to read a product update email themed around that!

 
Our favorite product update emails
 


Why do we like it? 
 
Concise description
 
No Jargon
 
Incredible visuals (We can't expect anything lesser than Apple of course)
Robin Hood is a US-based commission-free stock trading app.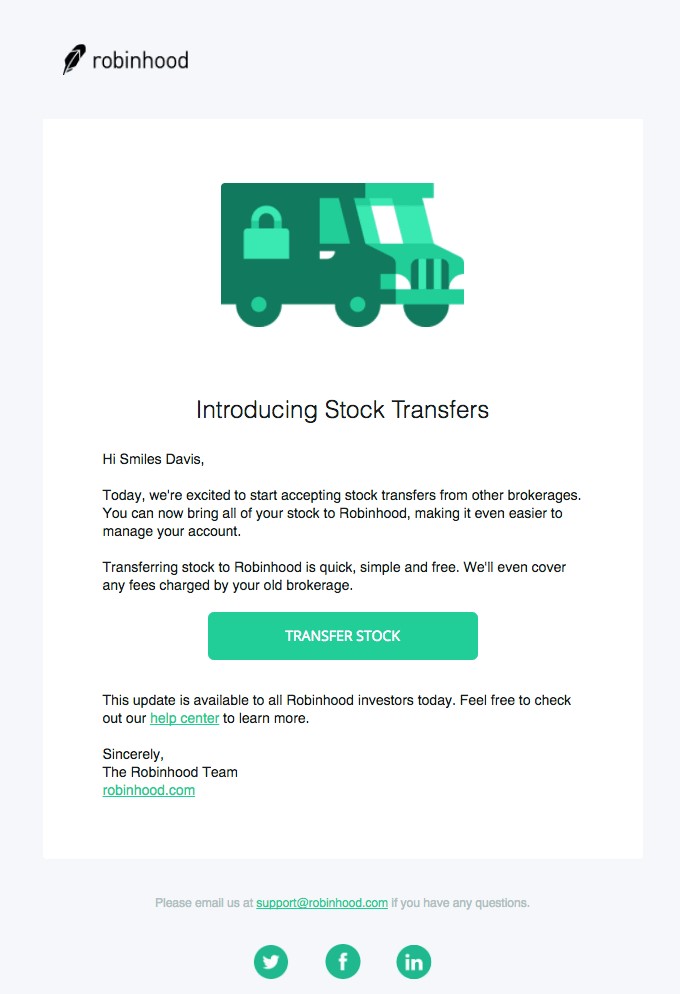 Why do we like it?
 
Distinct color palette.
 
Clear CTA button.
 
Simple and short message. 
Algolia is a hosted search engine that lets you implement search within your websites, mobile, and voice applications.

Why do we like it? 
 
Describes the feature update without any jargon.
 
Clear CTA button.
 
Blog post to learn more about the feature.
A content intelligence and sales enablement platform.
 

Why do we like it?
 
Theme - Spring
 
Minimalistic Icons
 
Blog post to learn more about the features.
Here are a few more product update email samples including the ones from Spotify, Lyft and Apple. 
 
Product Update Emails: Conclusion
On average, a person receives anywhere between 80-100 emails a day. That's a lot of clutter. 

Using the tips mentioned above and tweaking your product email strategy will help you stand apart.