Lead Generation Techniques - Everything you need to know
December 05.2022
7 minutes
Hello again! 
We have a question for you. 
What would you do when you receive a phone call about your insurance needs (for the 100th time) when you are about to make an important presentation? Do you get frustrated ? 
You obviously do. You press on the red button with all your might, breathe in, breathe out and head on with your day. But did that one call ruin your mood? It definitely did.
That phone call was done under the pretence of lead generation. But nothing was ever achieved through that one call. The company most likely lost brand value. 
You  don't want that to happen to your company now, do you? Therefore to never be in that spot, here is all that you need to know about generating leads, leads that will qualify. 
What is Lead Generation?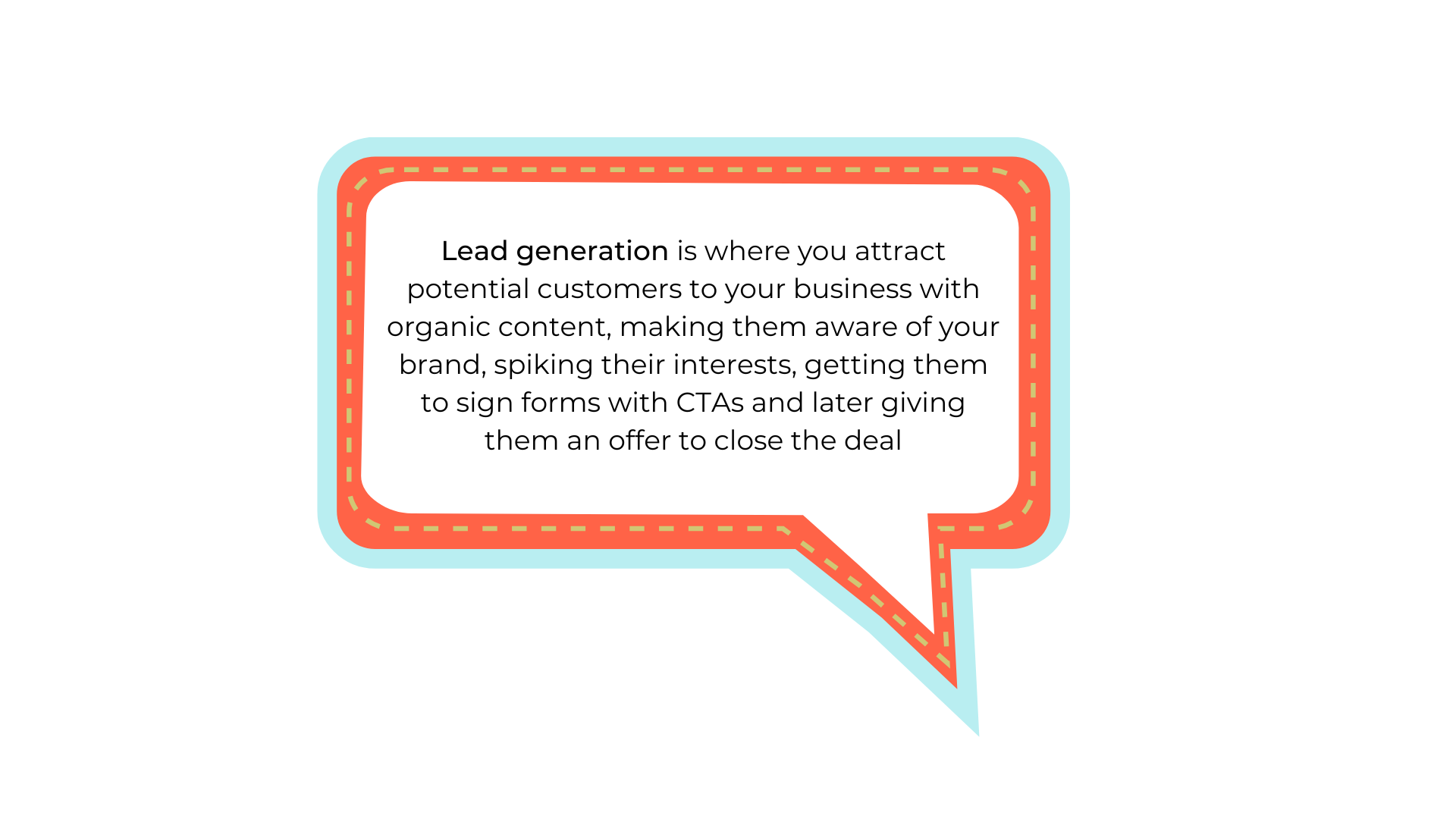 Lead generation makes or breaks a business. It is the baseline on which all other efforts will be measured. But lately, this has become one of the most challenging parts of business development. 
In an age where a customer has the luxury to choose from a variety of attractive brands (worldwide), it is almost impossible to stand out and make a sale. 
But, we said almost.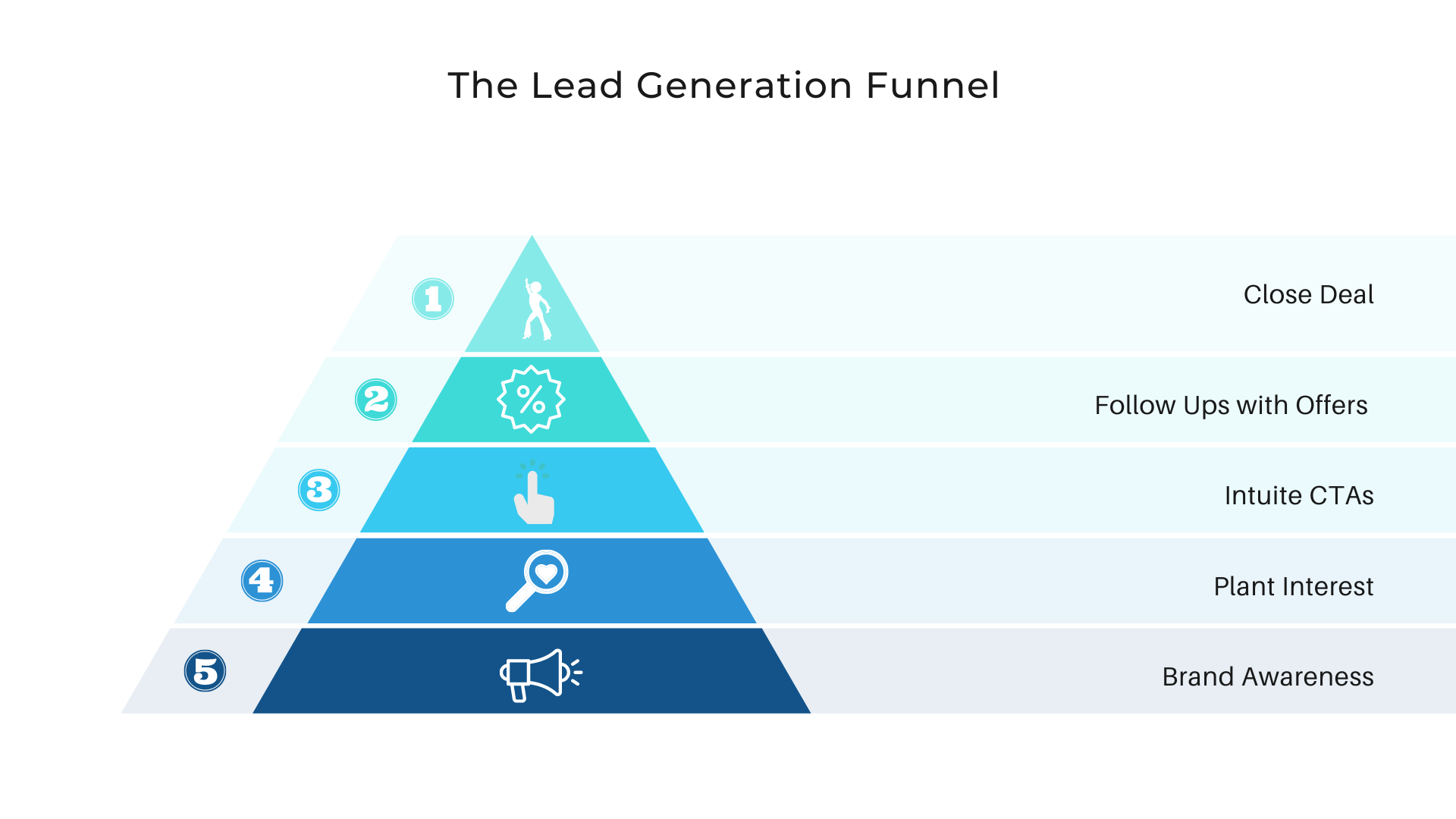 You wish it was that simple! 
Lead generation is your target but the learning is a constantly evolving process that you need to master. Getting people interested in your brand is a task all by itself but after that, comes the storm. 
Consistent follow ups with a prospect that is not even borderline stalking, but all while keeping them hooked is a tactical skill to master. This is where a customer is in line with your brand, wondering if you are right, but here is when you could lose it all. 
Multiple calls and messages across various channels could frustrate a customer. Smart marketing plays a huge role here. Engage with the audience as much as possible in real time. But only at a time they need it, makes all the difference. Here you are strategically placing your brand but also not nudging them too much. 
So what makes you cut through the noisy market? Here are lead generation techniques that will help you get quality leads. 
SEO - The Golden Rule Of Thumb
Search Engine Optimization is what puts you on top, literally. 
A keyword is a word or phrase that you type into your search engine when you are looking for information. SEO is the optimization of such keywords. This gives you the edge, crawling over multiple copies when a user types in exactly what he needs to read and pulls up your page. Here you've displayed your brand ranking over thousands of others, thereby the customer knows you and clicks on your link. 
Congratulations, you are halfway through making a sale. 
This process constantly improves your brand's rank on the search engines. Thereby giving you visibility. But for this to work, you will need to focus on few key factors: 
Create high quality content
This is the distinguishing factor. Content is everywhere. But giving your reader access to quality content that relieves pain points, answers insightful questions and creates brand awareness is what you must be creating. 
This makes your website authoritative. Using internal links helps search engines index your content. Adding external links that are dense with information creates brand trust. 
Optimize the speed and UX of the website 
This makes your website easy to navigate. Constantly checking for speed and  technical malfunctions keep your website up and running. Thereby allowing a user to experience it without any hindrance. 
Organic Growth
Organic lead generation is where you get customers who have the highest potential of transitioning into a qualified paying client. There are a few steps you can take to make sure they are on the right path with this journey. 
Understand audience personas 
Create content for a reader with thorough knowledge of what they need. Research frequent pain points and understand what is lacking in the market. By doing this, you can bridge the gap and convert leads in the process. 
SMM or Social Media Marketing
A recent research shows that more than 80% of businesses use digital marketing strategies. Social media has become a game changer when it comes to connecting with an audience. With a thriving social media presence, a customer gets to know your brand on a much personal level, increasing awareness and brand value. This develops sales and maintains brand loyalty. 
Writing blogs, publishing case studies, white papers and much more are a part of organic lead generation methods. This type of content escalates brand value. You give a reader something they never even knew they needed. Here is where you sell an experience. But always, quality over quantity!
Landing Page Optimization
This is one of the simplest and effective ways to generate quality leads. Landing page optimization means to define your page goal, align it with intuitive information, create quality content, add quirky resonating headlines, and never forget the CTA ( Call To Action) buttons. Websites with over 30+ landing pages have the potential to target and acquire more customers compared to the ones with less than 7 landing pages. 
Smart Gating 
Uff, this one is a favorite. Gating helps you get leads but Smart Gating helps you filter them. With this, lead generation becomes strategic. You ask questions (right question) at the right time. You allow a reader to consume content, sink it in and later ask them for their details. Now, they know your brand, appreciate your value and will be glad to pass on information. Here you refine leads. 
Interactive Content
Interactive content ignites engagement and evokes reactions from the consumer. Mundane PDFs no longer attract a reader, nor will they bother to read thoroughly. Enabling a reader to experience your content makes a difference, it creates a memory. Thereby offering much higher lead generation potential. 
See your dreams come alive with Cleverstory.  Our interactive content enablement platform that requires no code or design skills to create content experiences your clients will love. 
PPCs 
PPC (Pay Per Click) is a marketing strategy where you pay a fee to have your website ranking high as an ad on the SERPs and in turn helping you get quality leads. When the journey after clicking is insightful for a reader, this could mean massive ROI on your PPC efforts. PPCs are cost effective and produce faster results. They are easy to use and help with improving your SEO strategies. 
Campaigns 
Lead generation campaigns are proven to get you just that, leads. While creating campaigns, you need to set clear objectives. Defining goals that focus on revenue generation will help schedule and prioritise lead oriented campaigns. Determine the media outlet for the campaign. Create an offer that will spike interest. Provide CTAs that make sense to the consumer as well. Channel your communication process with the user after the campaign. 
Now that we've laid out pretty much every trick under the sleeve, you are pumped to get started. We don't want to leave you hanging, let's show you that as well.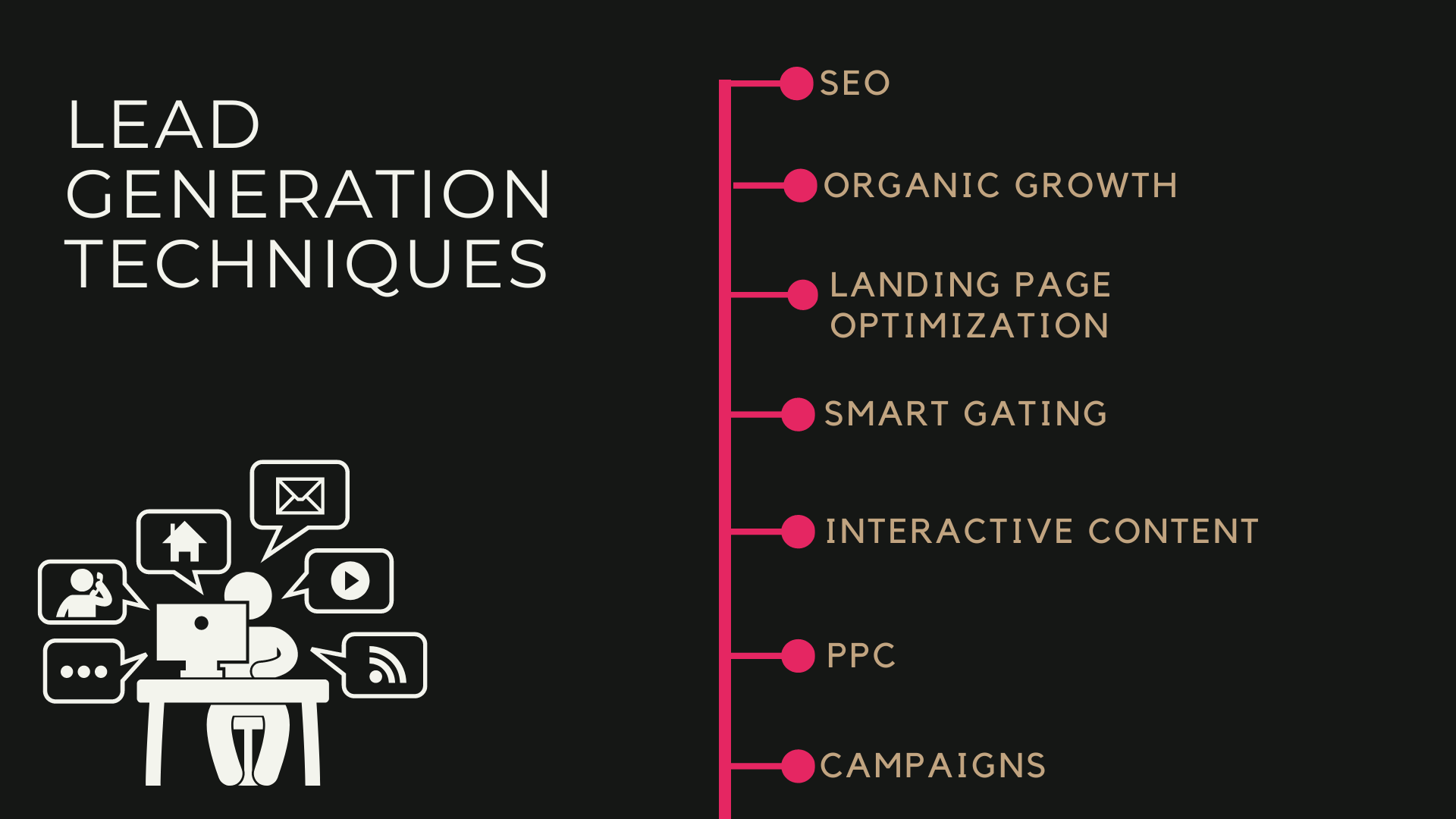 Where, When and How to get started? 
It all starts when a visitor clicks through your page from one of your marketing channels. This leads them to an optimized landing page where you impress them with everything under the sun and ask them to fill out a CTA. Now that you have their information, go ahead make that call, remember not to make one like we discussed earlier. Use calculated steps to transition a visitor to a customer. 
You've done all the above and got good leads, when this has happened (thank us later, we prefer yum yums anytime) maintaining customer satisfaction and relationships becomes paramount. Enable your support teams to step in whenever needed, send them feature updates, keep them hooked with offers, send them thank you notes and much much more. 
Do you really feel like thanking us immediately? Visit Paperflite and see how we can help you scale your customer experiences.