The Best Chrome Extensions for Marketing
The top tools for marketers that can make them super-efficient
August 28.2018
12 minutes
"A good marketer never blames his tools." Or so the saying goes. But, modern-day marketers tend to juggle too many things at the same time and are always on the lookout for tools and hacks that can make them super-efficient.
Tools that can help them become smarter, deliver more leads for their businesses and help make informed decisions about marketing initiatives.
Google Chrome extensions are one such category of tools. They are simple tools designed to increase the Chrome functionality so you can get more things done in your browser window than using separate platforms or solutions.
Where do you see Chrome extensions? You can see them right next to the URL field on your Chrome browser. In this blog, we have identified the best Chrome extensions that have immensely helped us in our work and we think you'll be benefited too.
Note of caution: Some Chrome extensions can slow down your browser, so choose the extensions you'd like to use carefully.
Category: Grammar Check
Pricing: Free, $12, $20, $30/user/mo
We all make grammatical mistakes. And we don't always have the time to fix our errors. And we all know how embarrassing it is to make a grammatical mistake on a social media post.
Grammarly is just the tool to help with that. It proof-reads all that you type in and the paid versions will even provide vocabulary enhancing suggestions. This Chrome Extension is your own personal editor who will watch over every word that you put up on your posts, blogs, whitepapers and even emails to your boss.
There is also a Mac application for all the Mac users out there for offline use.
Category: Organizing/Productivity
Pricing: Free
Linkclump gives you the ability to drag a selection box around links using your mouse to quickly open as new tabs, open in new window, save as bookmarks, or copy to clipboard.
Users have testified that LinkClump saves an average of half an hour a day. Easily one of the best free tools out there.
Category: Productivity
Pricing: Free
We all tend to fall into the rabbit hole that is Facebook. Or Twitter. Or Instagram. Or heck, even LinkedIn. The goal: to check the performance of your social media post but somehow you end up watching your ex-girlfriend's dog's newborn puppies.
The Focus Chrome Extension lets you block distracting websites and become inspired to focus on what's important. You want to be productive and spend your time online in a purposeful way. But it can be difficult with all of the online distractions out there. Focus lets you cut down the time you spend on these vice-sites drastically.
Category: Data Scraping
Pricing: Free
Gmail, Facebook, Twitter & LinkedIn don't play well together, but Discoverly helps them "play nice."

• Gmail: see contacts' work info, mutual connections, and tweets (with Rapportive too!)

• LinkedIn profiles: see when you have mutual Facebook friends and tweets.

• Facebook profiles: see LinkedIn info, mutual connections, and tweets

• Twitter profiles: see LinkedIn info, mutual connections from Facebook and LinkedIn

Great for a job hunter, sales, recruiting, entrepreneurs and anyone looking to find an email address.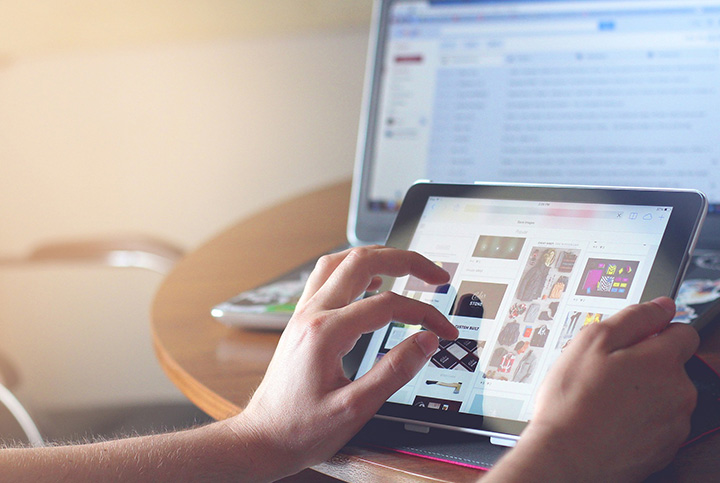 Category: Highlight Text
Pricing: Free
We all know that content marketing is the form of marketing you need to be doing. And that means a lot of research, sifting through wordy articles to find value.
Liner Chrome Extension lets you highlight the text that you find is of value, save the highlighted text, copy it to the clipboard and keeps the text highlighted for perpetuity. Which means when you visit the page again, the highlights magically re-appear, saving precious time finding those nuggets of value in the article. You can also leave comments which can be picked up by peers to whom you send the articles. Handy!
And it works with PDFs too!
Category: Productivity
Pricing: Free
We spoke about but Facebook, Twitter, LinkedIn etc which can be incredibly addictive. Momentum Chrome Extension turns the New Tab page into a moment of calm and inspires you to be more productive. Get inspired with a daily photo and quote, set a daily focus, and track your to-dos. Eliminate distractions and beat procrastination with a reminder of your focus for the day on every new tab.
The quality of the images is not to be understated. The page has to be aesthetically appealing enough for you to read - which it is.
Category: Hashtag Testing
Pricing: Free
Hashtags might be the most overused things on social media but they do hold some value in certain situations.
But are you using the right hashtags? Hashtest's Chrome Extension will let you know if the hashtag you're about to put up is any good and if it reaches the right audience.
It will even suggest apt hashtags for you to put up on your posts which are pretty generic, to be honest, but are still relevant. It works very well to boost the reach of your posts even if it's not necessarily the right audience.
Category: Email Scheduler/ Checker
Pricing: Free, $5, $15, $50/user/mo
As marketers, we send a lot of emails and too many people. We often spend a lot of time re-reading the draft before sending it across due to one question: How will the prospect perceive this?
This is an issue addressed by Boomerang which uses machine learning to tell how "readable" your email is. On a scale, it will tell you (quite accurately) how readable your email is by analyzing the language used. Readability is a good measure of response rate as long as you are offering real value to the prospect and this is a very useful tool for email marketing.
It also has added features of email tracking, email scheduling, and link tracking as well. All in all, a solid tool for email marketing.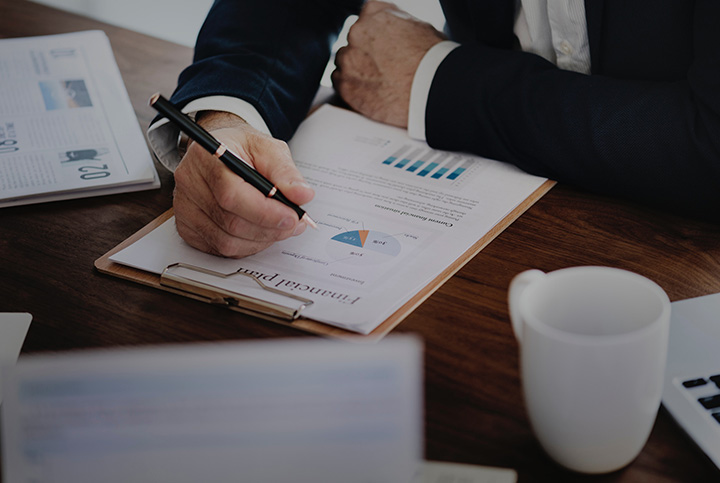 Category: Social Media Post Tracking
Pricing: Dynamic Pricing
Ever wondered how your social media post could lead to generating a lead for your organization? Oktopost is the social media management tool for B2B enterprises. It gives you a plethora of analytics on your organization's social media exploits.
With the Oktopost Chrome Extension, you can share content to your social profiles directly from your browser while being able to track clicks, conversions and leads as if it was posted directly through the Oktopost platform.
It is a custom tool that enables you to curate content that is relevant and gives ROI on your social media posts.
10. Paperflite Gmail Plugin
Category: Content Intelligence
Pricing: $30, $50/user/mo
Paperflite is the content everything platform that enables you to organize your content in structured streams, share it with prospects across channels in stunning storyboards and track how it is engaged with by prospects.
With the Paperflite Chrome Extension for Gmail, you can directly append content in the compose box and pull it from the Paperflite cloud - super fast and super easy. The best part is that you still get the analytics on how the end user has engaged with your content - page level analytics on what works and what doesn't. Talk about content ROI!
With the focus on relevant features and simple UI, Paperflite is quickly becoming the preferred content intelligence and sales enablement tool for fast-growing businesses.
Category: Content Analyzer
Pricing: $39, $79, $139, $239, $499+ /mo
As marketers, we sometimes spend more time figuring out how our competitors' content is performing and what kind of content are they churning than on creating our own content - absolutely legit. BuzzSumo is a tool that will give you insights on how the content on a particular website is performing across channels.
And yes, this includes your competitor's website as well. Now you know which of their blogs are performing well and which aren't. It will even let you know which keywords are working and which aren't. A truly powerful Chrome Extension.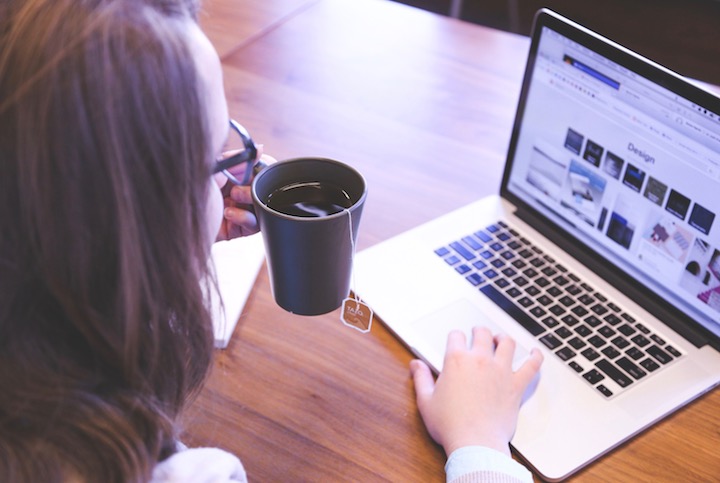 Category: SEO Ranking
Pricing: Free, $99, $179, $349, $999
Moz is all about SEO. It's a wonderful website that will even teach you all about SEO in addition to providing tools that will enhance the SEO of your website.
Moz Rank is the simplest yet impactful Chrome Extension that is out there. It will tell you the SEO Moz Rank of any website you visit. No clicks required, it just sits up on top of your Chrome browser and instantly displays the Moz Rank. You will find that your eyes will go there every time you go to a website by habit. Truly a must-have for all SEO enthusiasts out here.
Category: Website Analytics
Pricing: $19, $69, $149, $299
Serpstat is the heavy machinery of SEO tools. It's capable of providing intense website analytics in the higher plans and can give you all sorts of insights on how visitors are engaging with your website.
With the Chrome Extension, website analytics are just one click away. Gain powerful insights on any analysed websites when you simply click on the extension button. Big brother is watching!
Category: Content Marketing
Pricing: Free
If you're a content marketer, you're always looking for good ideas and useful information to share with your audience. When inspiration strikes as you're browsing the web—grab it, tag it and file it away in your Marketing.AI idea bank. And, get your team to help you collect!

These ideas can be used to fill in your content gaps, populate your editorial calendar and keep your distribution channels fresh.

 
Category: Productivity
Pricing: Free
If you're still reading this, you're definitely going to need this; with a great number of marketing tools comes a great need for organizing them. You wouldn't want your browser to look cluttered with all your new marketing boosting Chrome Extensions. Cue, One Click Extensions Manager.
The name is self-explanatory. It organizes all your extensions into a neat little tab which opens when you click on the extension. The one time that the product delivers exactly what its name promises? Also includes nifty functionalities like, disabling them with a single click or disabling them all.
 
Conclusion
We're not going to pick any favorites in here as all of them have their uses. But, by now, we're sure you would have picked at least one Chrome extension that might be your best bet as you look to become more efficient..
This list is certainly not an exhaustive list, there are many more extensions out there that you might want to explore. Some of these have helped us in many ways from time to time. But, there is no need to download every one of them - it is just about making the right choice.
Do you have any favorite pickings? Let us know in the comments below.