Are you talking to the right prospect?
Identify who you're selling to with buyer personas
December 11.2017
2 minutes
It all starts with knowing your buyer.
As sales managers, the only goal we (are supposed to) have every month is getting our teams to "crush" their sales quota.
Sadly, slumps happen, and suddenly we find ourselves missing the mark.
The best way to reduce the impact of these slumps, though, is to clearly define your sales process, especially in the B2B environment.
The first step? Clearly defining your Buyer Persona.
Which begs the question:
What is the Buyer Persona?
In the simplest terms, a buyer persona is a reflection of the characteristics of your ideal customer, i.e., the customer whose problem your solution is designed to address. Ideally, you should already have an idea of who this is before you build your product, and your product design team should be able to help you crystallize this vague idea into a clear outline. However, it can sometimes get a little tricky to define, so here are some key elements that have been effective for us:
Target Industries
Usually, you should be able to identify which target industry works best for your product. This should also be considered from the context of their likelihood to buy innovative products. Some traditional industries are more risk-averse to trying new products than others, so if your product caters to multiple industries, you should select those which not only fit best for your company but also have a higher likelihood to engage with new solutions in the market.
If you offer a vertical-specific solution, you've already identified the target industry already and can move on.
Target Company Size
Thanks to many data aggregators, once you've narrowed down on the select industries to operate, you have also chosen the company size that will help you move faster to a deal. However, if you're still unclear, you might want to consider the sales cycle involved. Statistically, selling to a large enterprise with 10,000+ employees are known to take 6-18 months. If that is too long for you to wait, then start with small to medium businesses, until you establish credibility (and can afford the time involved) to move up the business ladder.
Target Geography
Similar to Target Industries, geographies play a crucial role in your sales results. Geographies are not necessarily restricted to regions or countries, but can also be states, or even cities, within your chosen market.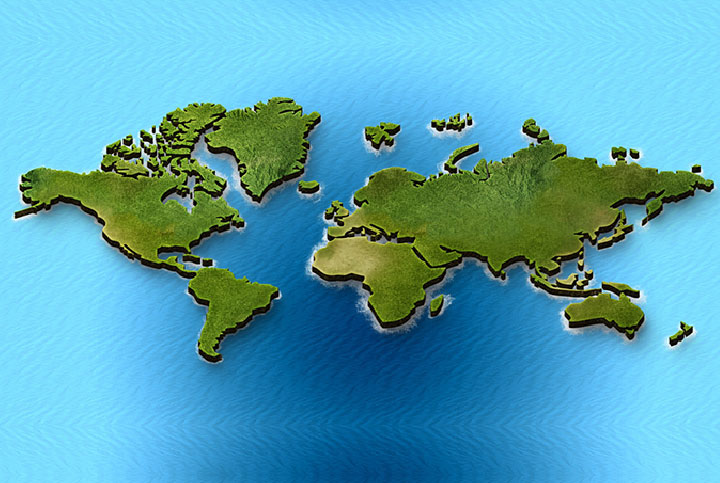 For example, when we did our research on target geographies to sell our sales enablement platform, we found that the companies in Europe spend more money on sales enablement technologies than their US counterparts, although the volume was significantly lesser.
Target Profiles
This is where things get a little more detailed. The moment you've found your ideal target profile, you've had your "Eureka!" moment. Unfortunately (and some might disagree), this is also where it gets tough. You can follow two approaches here. 
Work top-down, a.k.a The Buyers Approach
Focus on the executives and key decision-makers to make an introduction, and follow them down the hierarchy-ladder.
Work bottom-up, a.k.a The Users Approach
Get the junior members in the team excited about the solution, and make them your ambassadors and champions to get to the decision-makers.
Both approaches have their pros and cons, and you need to assess which works for you. In any case, be clear when you decide, because that determines the rest of the steps in the sales process, and it can be hard to pivot away from in the future.
The next step in the sequence is to identify who the decision-makers and influencers are. These are the key individuals involved in successfully getting the company to 'buy in' to your offering. A cautious word to the wise here: no matter how well you've connected with a higher-up in the company, always try to make sure you're in touch with at least three other senior members in the organization.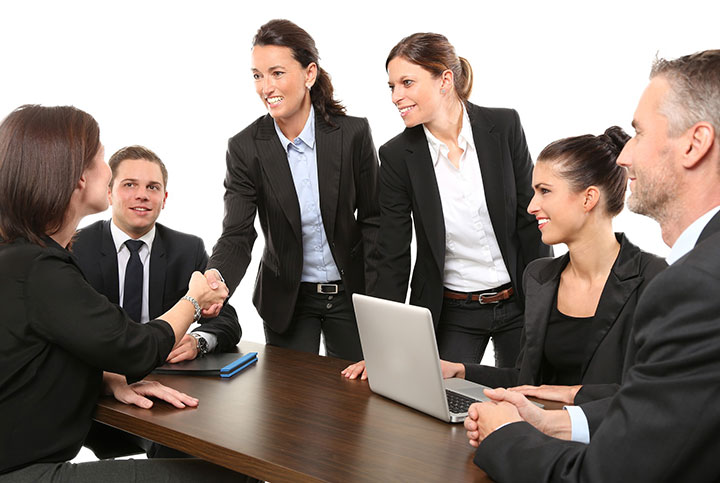 If you are selling a sales software tool, your key decision-makers will either be the Chief Revenue Officer or the VP Sales, closely followed by the Chief Marketing Officer. If the solution is meant to scale across the enterprise, a key influencer in the sales process will be the CIO, followed by the CFO.
The ideal person to reach out to depends on the size of the deal, the nature of the implementation, and the approval level required. 
Make sure you have at least 5 buyer personas identified so you can run various experiments to scale your sales outreach. As your business grows, you'll be able to better flesh out these personas, and better understand how exactly to connect with them on each step of their journey, making sure that you constantly and consistently provide value.
Once you have identified the right prospect, here are our other blogs that will interest you -
How to ensure your online conversation with your prospects is effective
Measuring ROI as a B2B marketer
Psst.. looking to close a deal? Here are some of our tried and tested methods on closing B2B deals faster.