Like a diamond in the sky!
Announcing our entry into Android Play Store, integration with Pipedrive & more options to work with in the GDPR era.
Twinkle twinkle little stars, it's time we tell you what they are.
"Let's go back in time, let's grow young this sprint," we said to our engineering team.
We're excited to launch several highly-anticipated features that users like you asked for. And we know you're going to love them as well!
Kids will be kids. Let's start with the Play Store.
Jelly Bean, Lollipop, Marshmallow, Cupcake, Donut, Eclair, Froyo..sweet memories they bring! Add to that line-up of sweetness - Paperflite is now available on Android now.
You can now access and showcase content while on the field, on portable devices, even offline! Download Now.
Whether you're doling out fitness tips or selling business intelligence solutions or teaching yoga – your customers need to find a way to reach you.
Be visible to your customers at all times. Push all your latest content on the app so your customers know that you've launched a slick video or an eBook.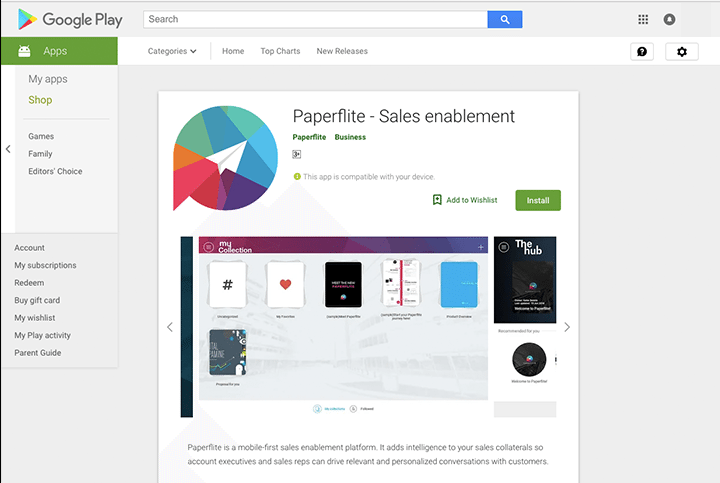 Stand out from the competition and give more reasons to your customers to cut out all the noise around. Make them your loyal fans forever.
Lightning McQueen: Ka-Chow! Overdrive with Pipedrive.
More trophies on the rack. We are adding Pipedrive to our integrations store. Now access all your content from Pipedrive, track engagement and understand how content influences deal closure. Giving folks a little sizzle!
In each release, we promise newer integrations and have a habit of keeping them.
Our integrations store is now agog with top-notch vendors – Salesforce, HubSpot, Freshsales, Gmail, Outlook, Eloqua, Box, Dropbox, Google Drive, Intercom, Drift, Freshchat...phew! We're losing count of it.
This time, we have integrated with Pipedrive and that means there are newer ways to supercharge your sales process.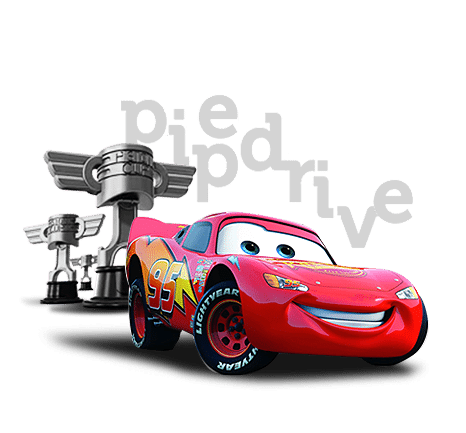 With this integration, sales data like contact info, lead engagement, etc. can now flow seamlessly into Pipedrive. Add any content housed in Paperflite to your cadences easily and launch your sales campaigns faster.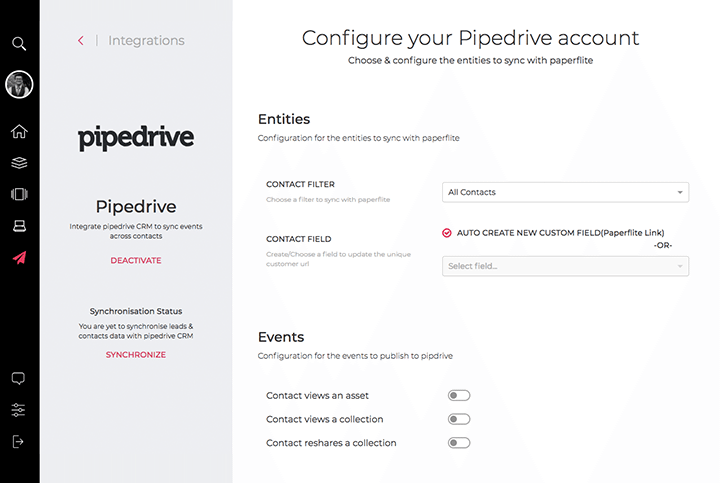 What's more? Track your content intelligence – who are engaged with it for how long, what stage of the buyer's journey are they in, what other content can be leveraged and more. Did we mention you don't have to leave your Pipedrive account?
ABRACAGDPRA! More Magic.
Let's show them what happens behind your content screens. Now, set up custom privacy policies, choose from options to request consent and customize behavior by geography.
Make GDPR work for you. Paperflite now gives you multiple options for seeking consent from your leads and prospects before they view your content.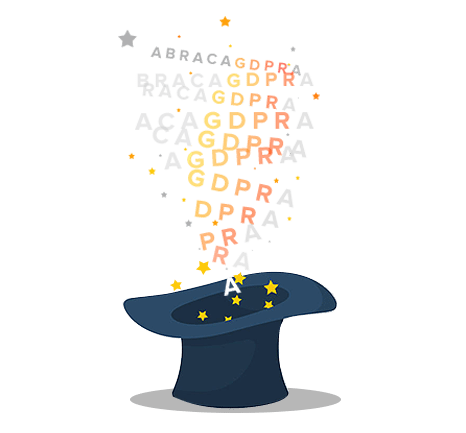 There are three different types of options to seek consent:
Mandatory Consent

– This allows you to seek consent from your lead without which the content cannot be viewed. The recipient has to accept the privacy policy and express consent that will be recorded.
Optional Consent

– This gives your lead an option to give consent before viewing the content. If they don't give consent, their identity will not be recorded.
No Consent

– There's even a third option to not to seek consent. However, this does not comply with GDPR.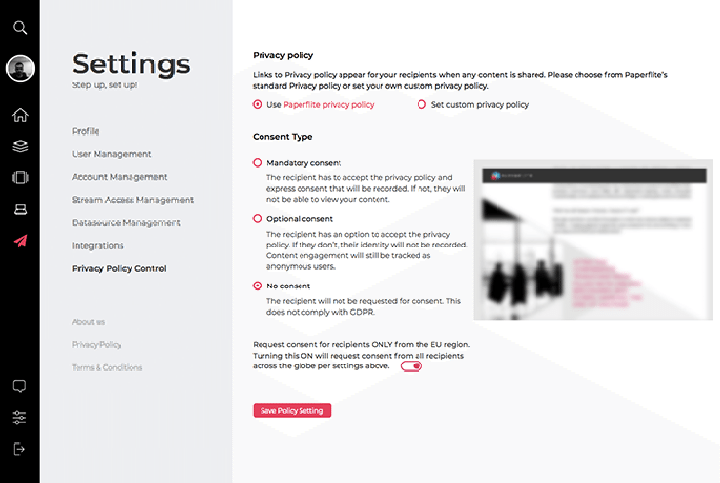 Choose the best consent option that works best for you.
Moreover, you can now tweak your consent policies based on the geography where your leads are.
As always, we're always at hand if you need us for any help that you may need on any of these features.
We're just past the half-year mark, and we can't wait to share some incredibly exciting product updates with you in the rest half of the year.
See you later!