Paperflite Recognized as the Best Martech Tool For Startups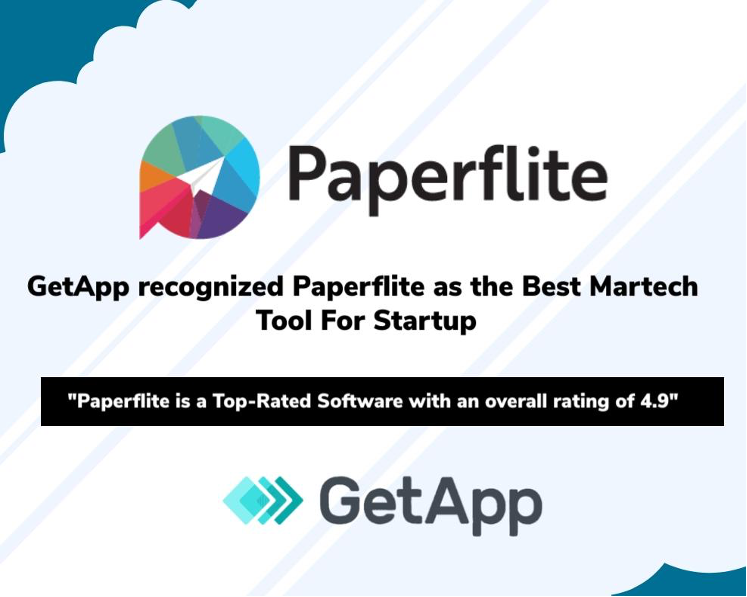 GetApp, a software review and recommendation platform, featured Paperflite in its "10 Martech Tools For Your Startup's Martech Stack" report. 
Paperflite was listed as one of the best Martech Tools For Startups, with an overall rating of 4.9
Over the past year, Paperflite has been consistently recognised as Category Leaders across multiple categories by GetApp. 
Here are all the categories Paperflite was recognised as the Category Leader for: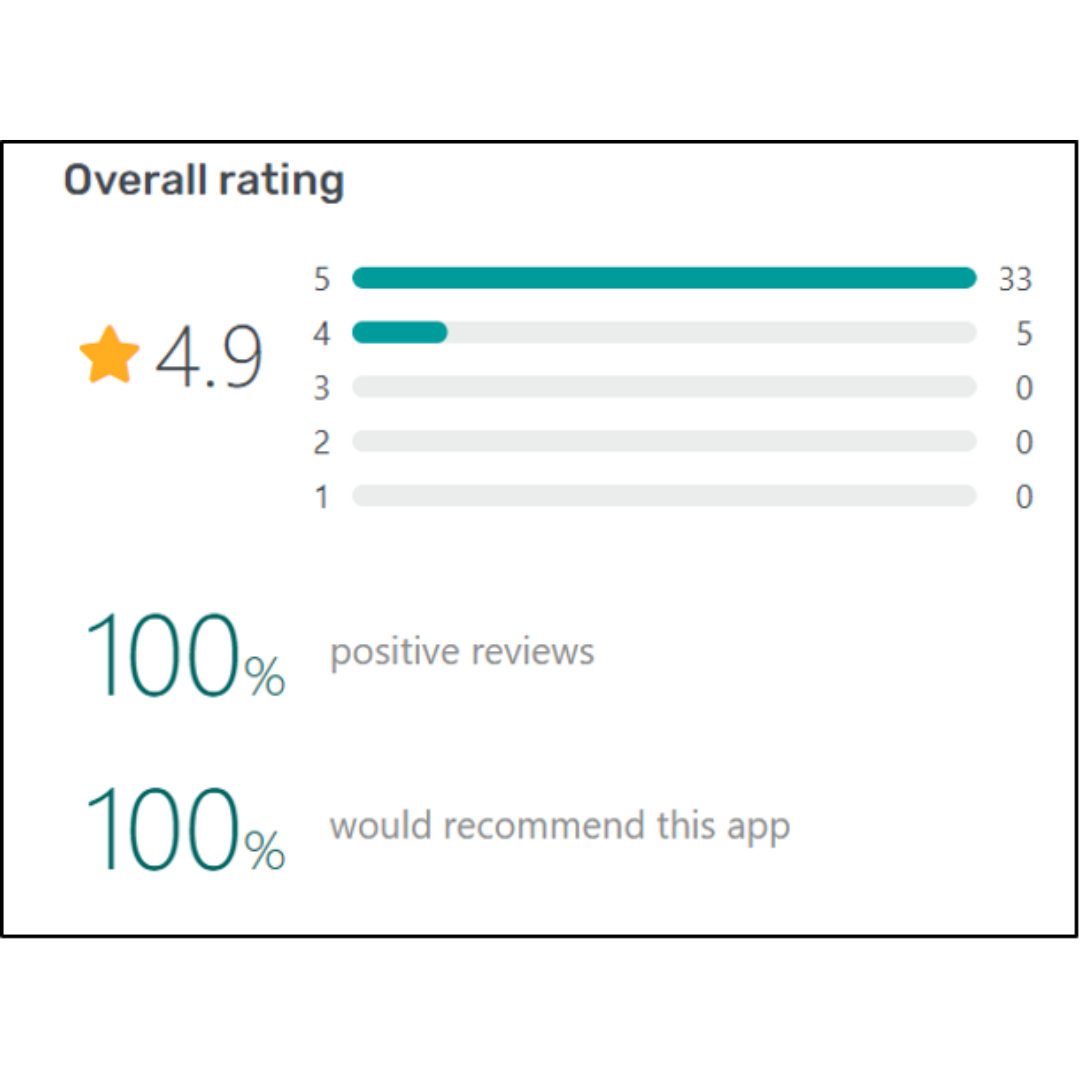 68% of the content created by marketing teams goes unutilised. This can be attributed to the inefficient ways of storing and managing content, the usual suspects being Google Drive, Dropbox, shared folders, local hard drives. 
With Paperflite, high performing marketing teams have significantly improved how content is discovered across their organisations.
Sales enablement software streamlines the buying process and aligns sales and marketing by improving content organisation.
Sales enablement software provides a connected repository for marketing collateral and sales playbooks and equips sales representatives with content that resonates with the buyers, across each stage of the buying journey.
Sales enablement tools ensure that any sales representative can find the appropriate content, submit it to prospects, and track prospect engagement within that piece of content.
Paperflite has been an indispensable part of large Sales Enablement teams, powering sales teams to close deals faster by reducing the sales cycle length.
Content marketing software helps maximize content ROI and boost efficiency, which enables marketing organisations to centralise and streamline their upstream marketing processes from beginning to end.

With a content marketing software, one can
- know the ROI of content.
- Enable content-based marketing campaigns.
- Curated and be collaborative.
- Have complete control over the content.
Content marketers over the world use Paperflite to track content performance and translate content to business and revenue impact.
In large enterprises, an arsenal of tools is added on an almost daily basis, and often to solve similar issues. This results in poor content discovery and content redundancy (same content is found in multiple locations).
With Paperflite, enterprises have ensured that sales reps are served only the latest and updated content. Finding the right content has also become easier and has improved employee sentiment as users have, at their fingertips, all the relevant content in a single centralised repository.
With a sprawling landscape of tools and processes, it becomes essential for organisations to employ a knowledge management tool to ensure employees, partners, and customers have a place to go when in need of information and support on processes and policies. That's where a tool like paperflite comes in handy.
Paperflite is used as a Knowledge Management solution across organisations to ease employee and partner onboarding, drive learning and development, and ensure users have access to relevant information needed to perform their jobs.
Our Performance on GetApp
Paperflite has been a top-rated product on GetApp. Don't take our word for it, however!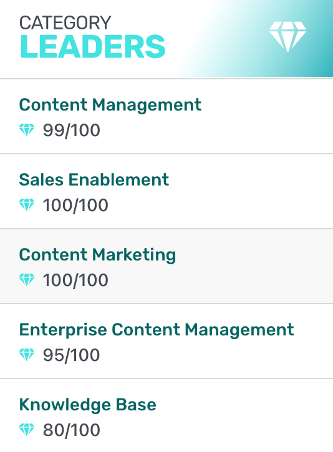 Here's what our users have to say about us:
"My experience has been excellent! The customer service is top quality. I appreciate the level of detailed assistance that they provide. They've executed on everything promised and that trust is fundamental to a lasting partnership. "
Sports Industry, <500 employees
" Paperflite takes care of email marketing and content management. Bulk uploads and mass mailing are possible, saving us time and providing us with real-time analytical insights for the sales process. " 
Anonymous User
Computer Software Industry, <500 employees
We want to express special gratitude and an uber-tight hug to all of you who made it happen. Thank you so much!
As we march on with 2022 (& beyond), we promise to continue listening to you and innovating on our platform to ensure we're delivering the best experience that enables you to do your best work.
The methodology used to qualify to be eligible for inclusion in a category:
For this article, we selected products with the highest GetApp Category Leaders score in each category as of March 3, 2022 (click here (https://www.getapp.com/category-leaders-methodology/) to read more about our Category Leaders Methodology) and meet the following market definitions:
1. Marketing automation: "Marketing automation software streamlines marketing functions by managing processes, workflows and multifunctional, omnichannel campaigns that can be automatically triggered by lead behaviour and interactions. Marketing professionals use marketing automation software to automate repetitive campaign creation, distribution and tracking tasks across emails, social media, and other website marketing avenues."
2. Lead generation:  "Lead generation software helps organisations attract and capture leads from multiple channels, such as web forms, various social media platforms, and landing pages. Not only does it help generate new leads, but this software also helps determine high quality leads so that companies can convert them into customers."
3. Email Marketing:  "Email Marketing software helps users leverage their email channel to deliver and optimise marketing messages — such as brand newsletters or contextually relevant, real-time and personalised communications — in support of multichannel engagement across the customer life cycle."
4. Content Marketing: "Content marketing software streamlines creating, managing, distributing, and tracking content assets and marketing campaigns. Content Marketing software helps users collaborate on brand materials to share across channels to reach new audiences, engage with leads and nurture customers while also analysing campaign performance."
5. Social Media Marketing: "Social media marketing software enables marketing professionals to create, manage, distribute and track campaigns across social media channels."
We chose the products with the highest score in each Category Leader report based on the parameters of ease of use, functionality, value for money, likelihood to recommend, and customer support. 
What this means to us:
Being recognised as the Best Martech tool for Startup by GetApp is a testament to our commitment to helping businesses discover how exactly their content performs across all channels and devices on a single intuitive platform.
Since its inception, Paperflite has empowered marketers and sales reps to discover, curate, share and measure contextual content with buyers for every stage of the buyer's journey. And we're just getting started!
Paperflite is transforming how teams work by making it easier for them to collaborate effectively, break down silos, and discover marketing potential. In a nutshell: custom-built technology by marketers.
If you're curious about how Paperflite can help accelerate your ROI on your investment in content, you can talk to us here! 
Want to review Paperflite? Click here.