Our Features Have This Effect
In our latest feature update, we are live with an all-new Analytics Dashboard, Search and integration with Klenty.
Just when you're halfway into a product demo, have you heard a prospect say "stop! stop! stop! stop!?" We did.
With a barrage of thoughts running, we wondered what just happened. 3 seconds of thick hollow silence and then we heard "This is exactly what we need right now!" 
Some of these expressions carve a special moment for us and this time around, we wanted to share them as we introduce our newest features.
We are keeping it all real - real expressions, real features, real magic!
A Dashboard that Makes everything count - "You made my day!"
We heard this expression while showcasing the content analytics we capture.
Now when we say, we are rolling out a whole new reporting module - what do you expect?
How hard is it to lay your hands on more data to know your content ROI?
You know how many people are viewing, downloading and re-sharing your content.
But, you crave for more and we heard you.
Our new reporting module now gives you a lot more hidden secrets than you wished for across two broad categories: Content Discovery and Content Engagement.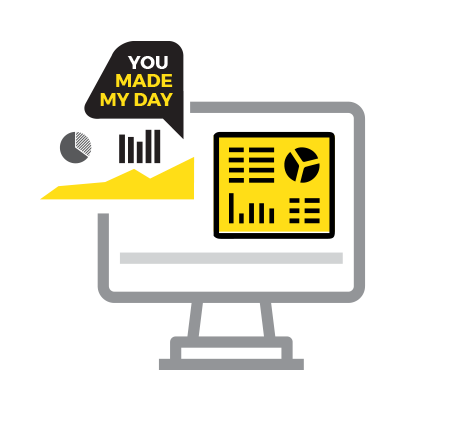 Content Discovery metrics are for your team members within your organization.
They tell you how often your teams engage with your content sorted by timelines, who are your top users, what's popular with your team and more.
Content Engagement metrics are for your target audience.
They will reveal how your end-users engage with it – the average attention span, the number of unique viewers, the number of times they shared it. 
Our search just got super intelligent - "It's like you are reading my mind!"
Said someone just a couple of weeks ago during a product demo.
With our search now including all meta-tags, collections, streams, contacts, authors, we search for everything for you!
Almost. Ok, we'll spare your wardrobe.
Don't you get exasperated looking for the best piece of content that you wanted to share with your prospects during a client conversation?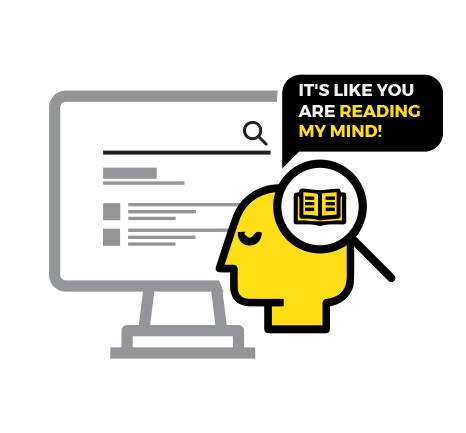 Sometimes, its there right on your desktop or sometimes hidden deep into folder structures.
You can now easily look up your content housed in Paperflite.
When you've created awesome content don't forget to add tags to it, their short descriptions, note down author names, or contacts with whom you've engaged.
That way, you nail down on that one piece of marketing collateral which is guaranteed to seal the deal...when you need it the most.
We are talking with Klenty - "I'm speechless!"
That's what we heard when we talked about the breadth of our integrations.
Well, that hasn't stopped us.
Now access Paperflite right where you design your email cadences. Helping your content talk more.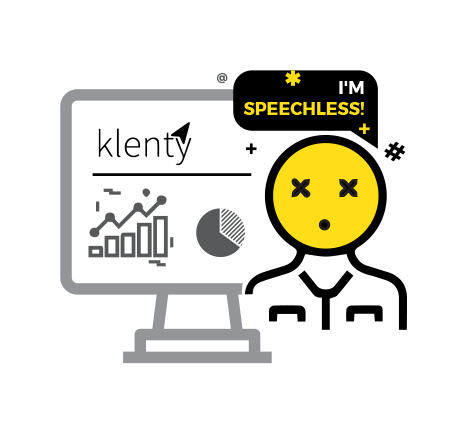 Now you have more ways to generate new leads and close deals faster. If you're a Klenty user, then a virtual high five to you, because we use it too.
With the Klenty-Paperflite integration, your sales reps can now see which content is taking off amongst your leads.
Not just email open rates, clicks or replies for your emails, get actionable insights on your content performance including views, re-shares, downloads, time spent and more.
Launch your cadences using Klenty's off-the-rack email templates and enhance it with your content housed in Paperflite.
And if you're using Gmail - more high-fives to you because Paperflite combines smoothly with Gmail and Klenty.