Dumbledore's Army, Assemble!
The Potterheads in our team felt betrayed because we weren't 'officially' letting them celebrate their love for the fandom.
So we let them have this one, especially since Harry's birthday just went by.
Here's to you, guys! (You all know who you are)
"Professor Dumbledore is a wise man and we can certainly seek inspiration from his words of wisdom. Any suggestions?" we asked them during our virtual brainstorming session. 
"Nitwit! Blubber! Oddment! Tweak!" came the frenzied response. 
Seriously guys? 
Following a very *friendly* discussion, we agreed to indeed draw inspiration from those four priceless words. The result - we were going to launch four new updates.
(Of ALL the things one can learn from the half-moon-spectacled headmaster)
Anyway, the TL;DR version is that we have not one, not two, not three, not four, but FIVE shiny new feature updates this time (one for each house in Hogwarts & one for the road) and a very happy team!
Render Settings 
Often, companies prevent external users from rendering their websites in order to prevent a clickjacking attack. We addressed this issue in the Gryffindor common room—"where dwell the brave at heart!"⁠— and the courageous warriors there suggested ways to ward off the troublemakers. 
Here are three ways in which you can now effortlessly render a website :
In Viewer
Optimized view (text-only)
Open in New Tab 
Collection Thumbnails 
There has got to be a Slytherin trait that is not all-so-bad, don't you think? When we gave it a thought, it finally hit us - Slytherins can be extremely resourceful! All of us agreed it was indeed time for Snape's house to earn a good reputation and we had just-the-right occasion for the same. 
Based on the input from Slytherins—young and old—we cast a shrinking spell on our Collection thumbnails and made them smaller in size.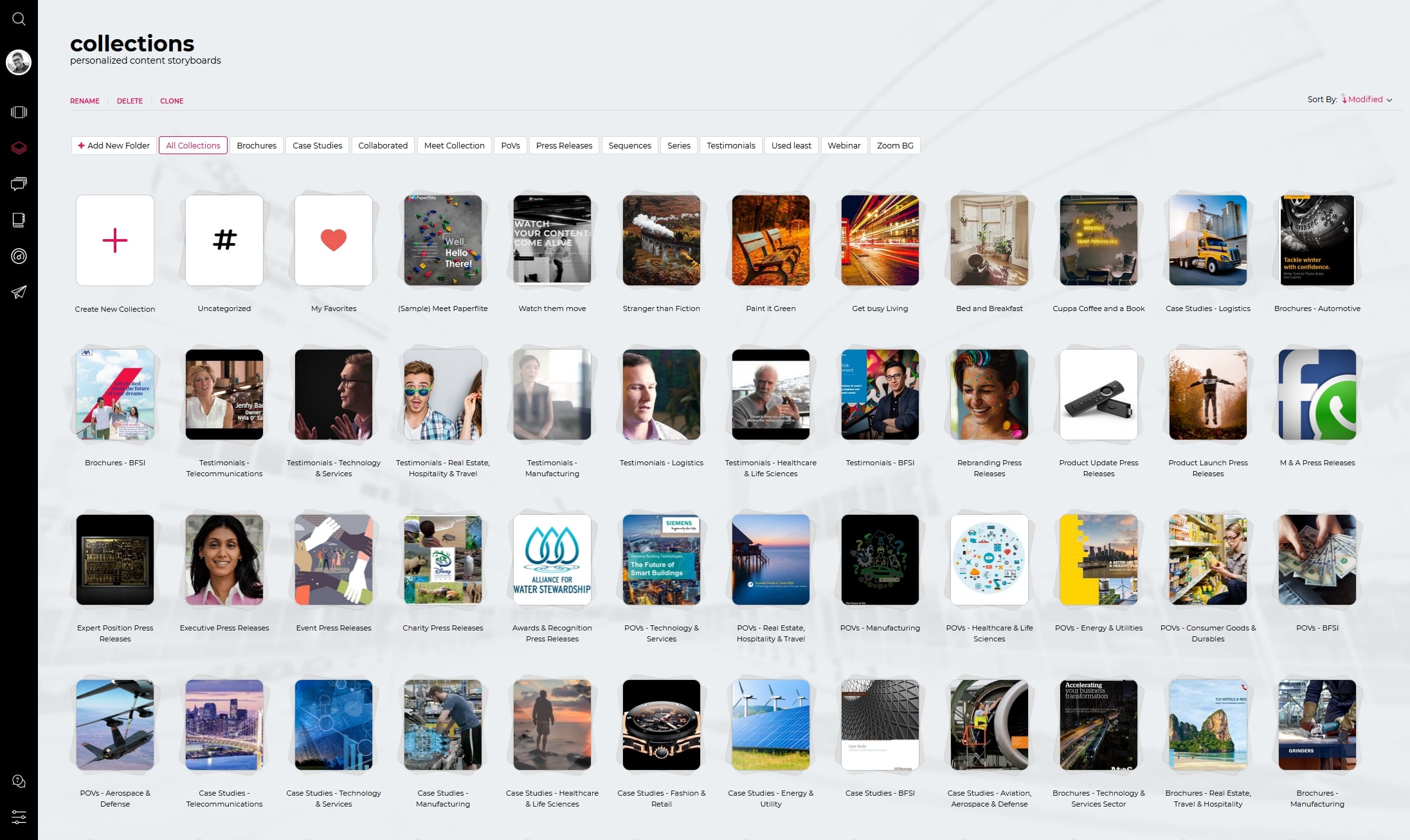 This way, there is maximum utilization of the Collections screen and you can view a lot more at a single glance. How's that for resourcefulness?
Collection Settings 
"Wit beyond measure is man's greatest treasure" is the motto of the house founded by Rowena Ravenclaw. Wanting to test this theory, we posed an interesting question to the Ravenclaws - How cool would it be if users no longer had to individually edit the content and sharing settings for Collections, each time they share it?
They gave us a solution, and boy oh boy, they did not disappoint!
You can now go to the Settings tab and set the default content for your Collections. What's more - you can also update the download and reshare settings as a one-time activity, and it will automatically reflect on all your Collections.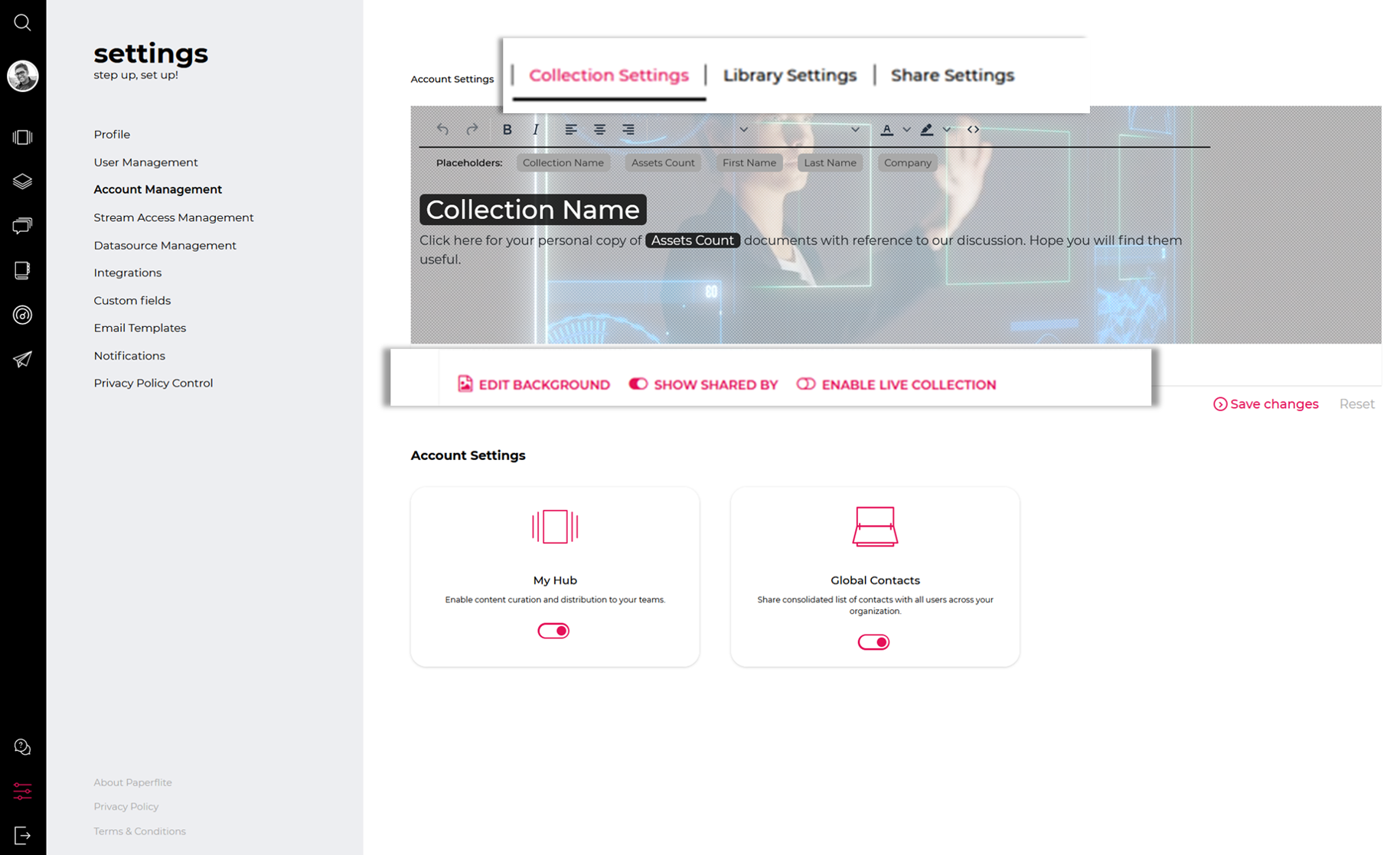 Notification for Empty Searches
If you want to witness the extremity of dedication and inclusivity, a Hufflepuff is who you should be challenging. 
Should you really wish to be dedicated to serving the best interest of your team and prospects, you have to understand what they need.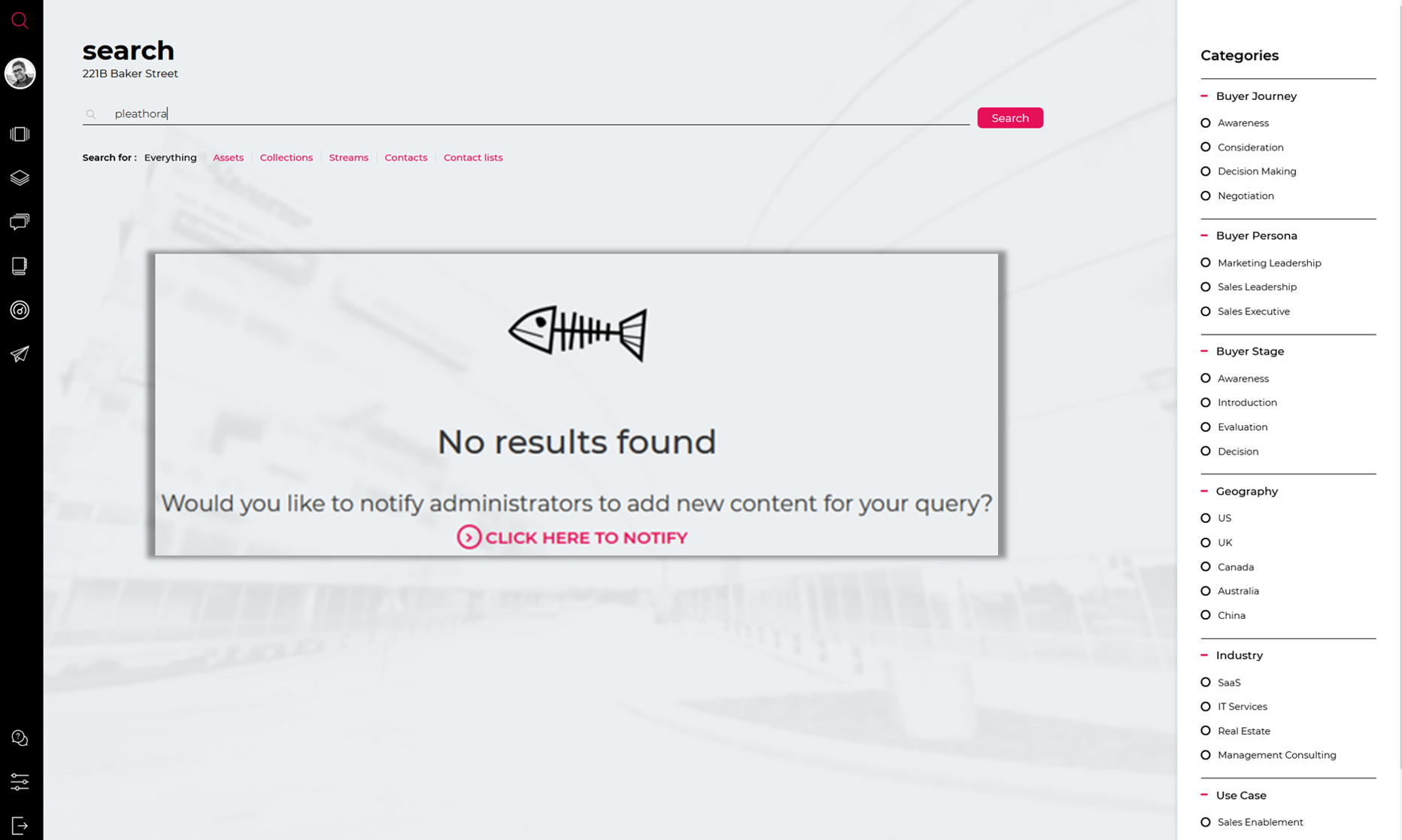 With the new feature update, administrators can now be notified every time the viewer looks for a specific piece of content but is not able to find it. This is therefore an opportunity to understand what they are really looking for, and address the gap with freshly squeezed content!
There's also a bonus feature update - This is our way of honoring Harry's birthday, and birthdays call for surprises!
Folders and Collections
Luna Lovegood's mom might have been right about the magical world when she said, "The things we lose have a way of coming back to us in the end. If not always in the ways we expect". 
But in the muggle world, finders keepers and losers weepers!
To ensure that you no longer have to weep over your valuable content and are able to easily locate them, we're introducing the folders feature. You can now group your Collections under specific folders and organize them to a T. 

If you find yourself needing further assistance with these features, feel free to reach out to us. After all, help will always be given at Hogwarts, to those who ask for it!

Oh, and our team has a parting message for you -