Go beyond Content Publishing.
Why Paperflite is an ideal Turtl alternative
While Turtl lets you create interactive and engaging content, Paperflite steers your content engine further forward. With Paperflite, you can create personalized landing pages for your prospects while also storing, discovering, tracking, and measuring all your content.
Jump roadblocks and access new-user analytics
Nothing should stand between you and your new-user analytics. No forms, no gatekeepers, and definitely no bots. Paperflite helps you eliminate excruciatingly painful forms and delivers individual user analytics right to your inbox! Learn how new users engage with your content, what section interests them the most, and what drives revenue - without jumping hurdles all day.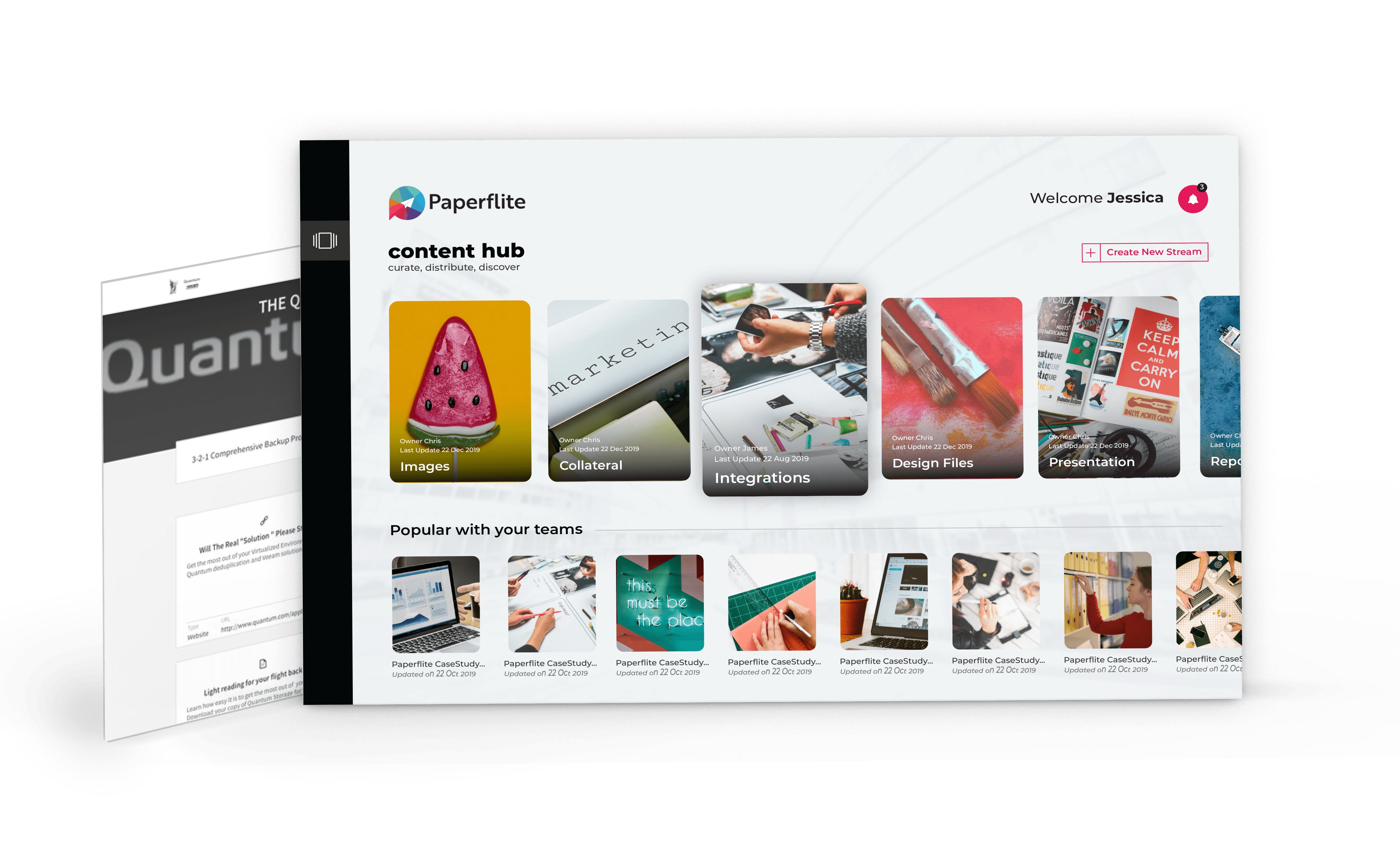 Learning curve? We're talking minutes!
Picture this - You desperately look for a tool that can ease your content worries and finally find just the right one! So you purchase the tool right away, only to realize that you need to invest heavily to bring in an expert who can make sense of it. We built Paperflite to help YOU create memorable content experiences without making it agonizing to understand the platform.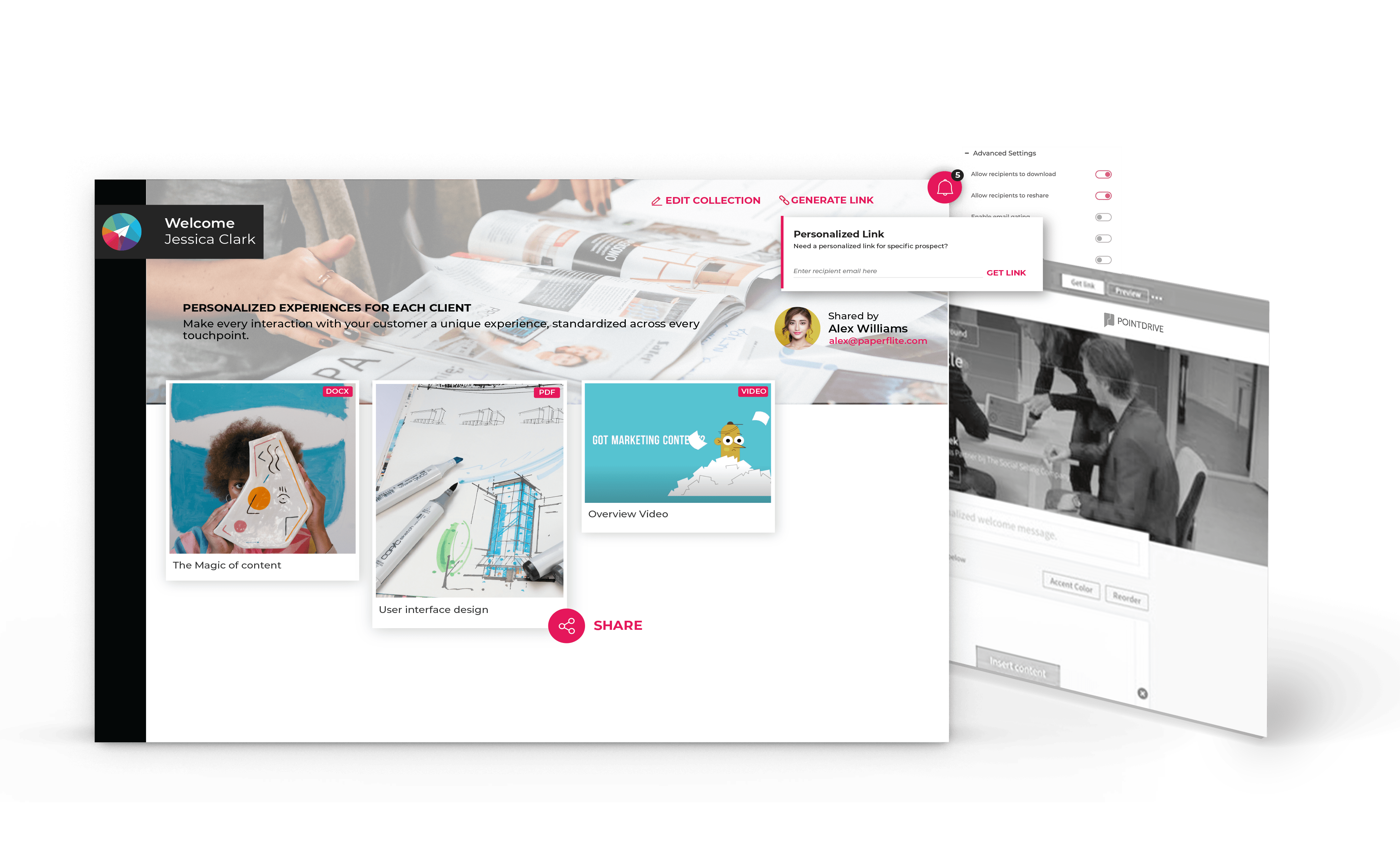 Integrate with all your storage systems with ease
Your content lives across separate silos like OneDrive, your laptop, a colleague's Dropbox folder, and as videos on YouTube. With Paperflite, source existing masterpieces from wherever they reside on the world wide web - in any format. From Google Drive to SharePoint, Paperflite integrates easily with almost all your storage systems, including your local drives.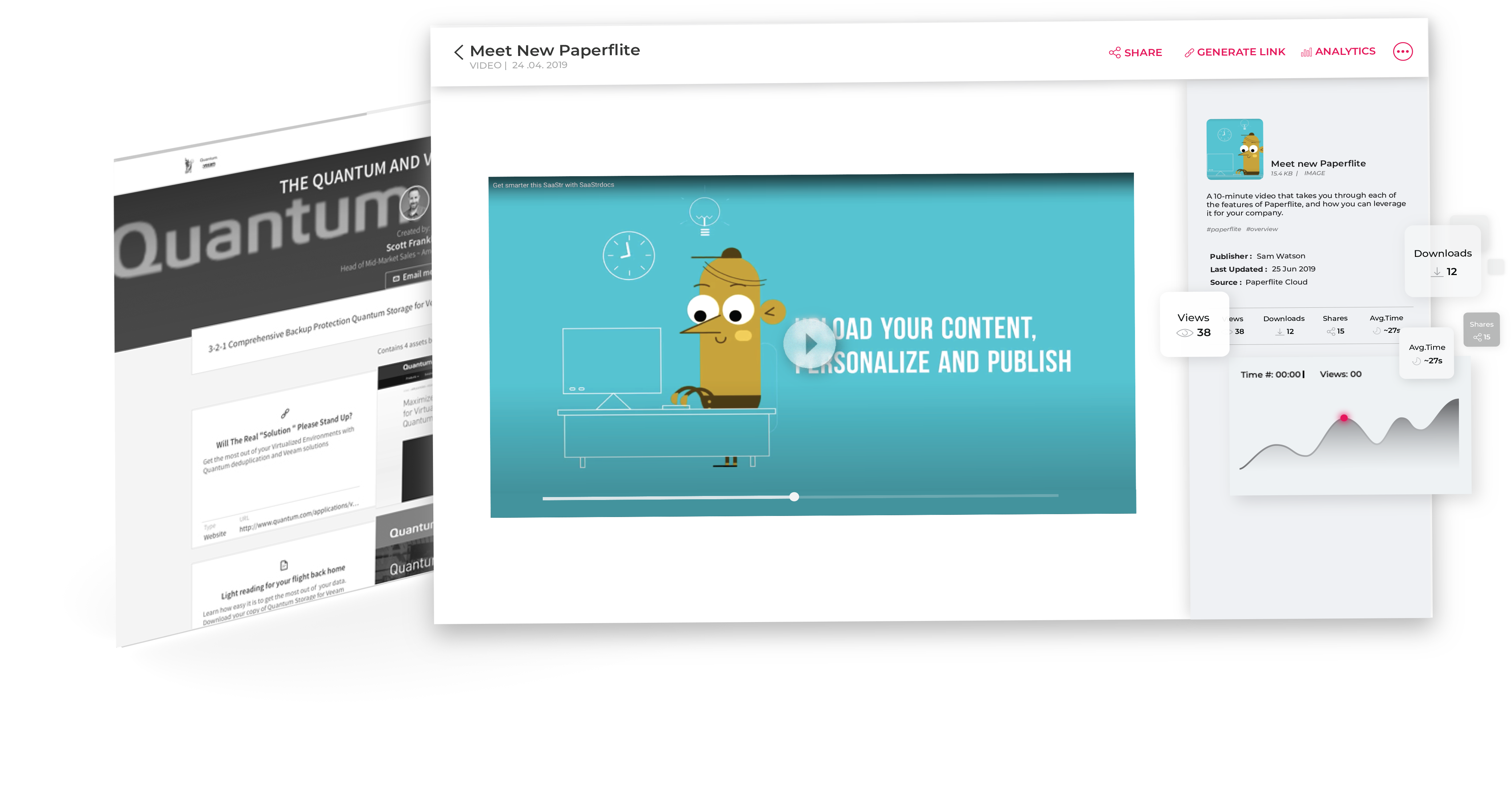 No more missed deadlines
You do a happy jig as you finally complete the content piece you've been crafting for days together—only to realize that you've forgotten to attach a page in between. You groan with frustration because this would mean you have to miss the deadline! On Paperflite, you can modify and update existing content pages anytime, anywhere.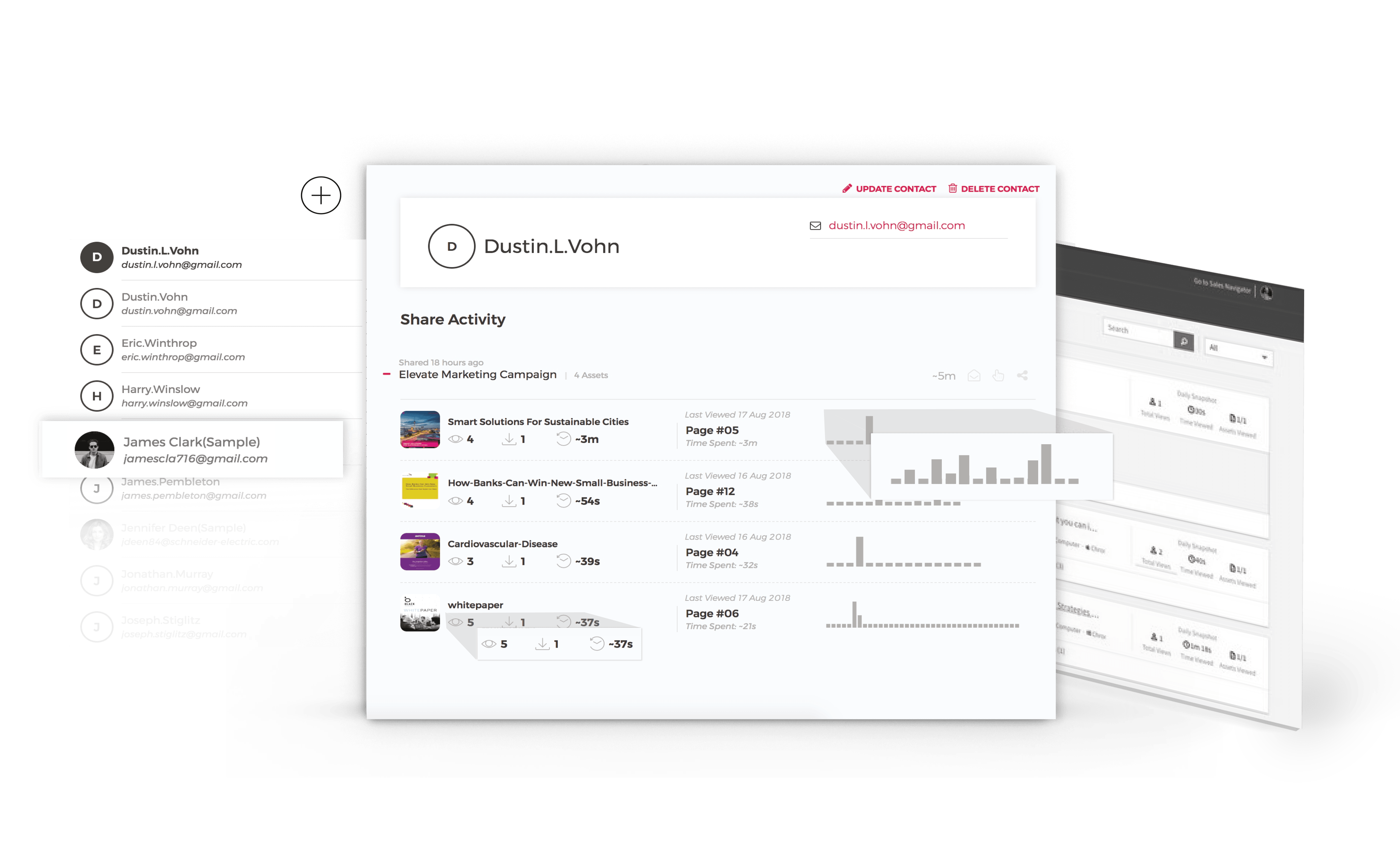 One interface for all your content
Paperflite is a single intuitive interface to house all your content collateral. But to ensure you easily find just what you want, we built the in-content search feature for easy discoverability. Go beyond keywords and fish out content using powerful filters like tags and custom fields. What's more - get intuitive content recommendations on your feed based on your interests and recent activity!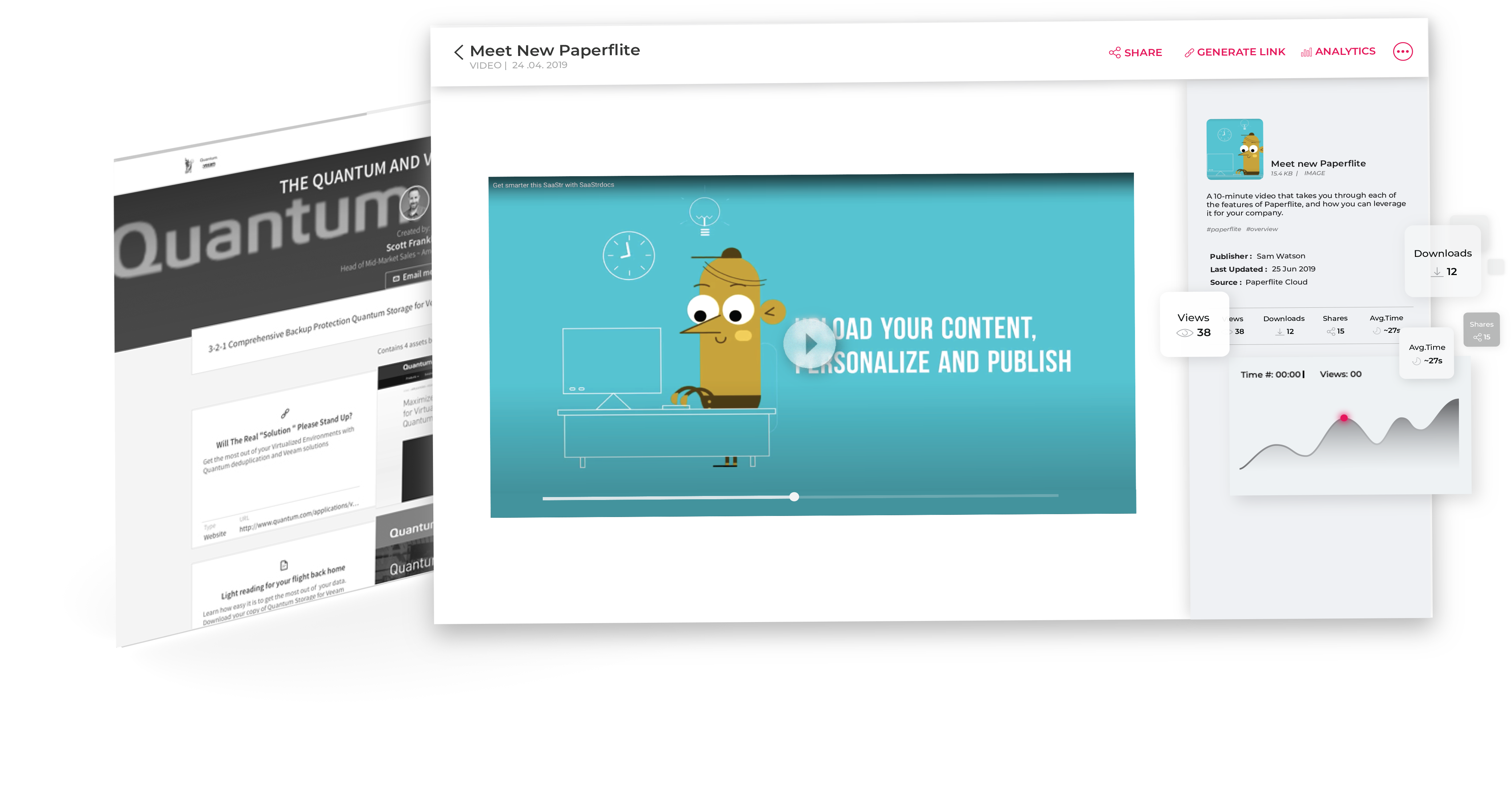 Paperflite believes in empowering individuals and organisations alike to create powerful content experiences that can be shared, tracked, and measured. Say hello to us by clicking here and we'll be more than happy to give you a detailed walkthrough!